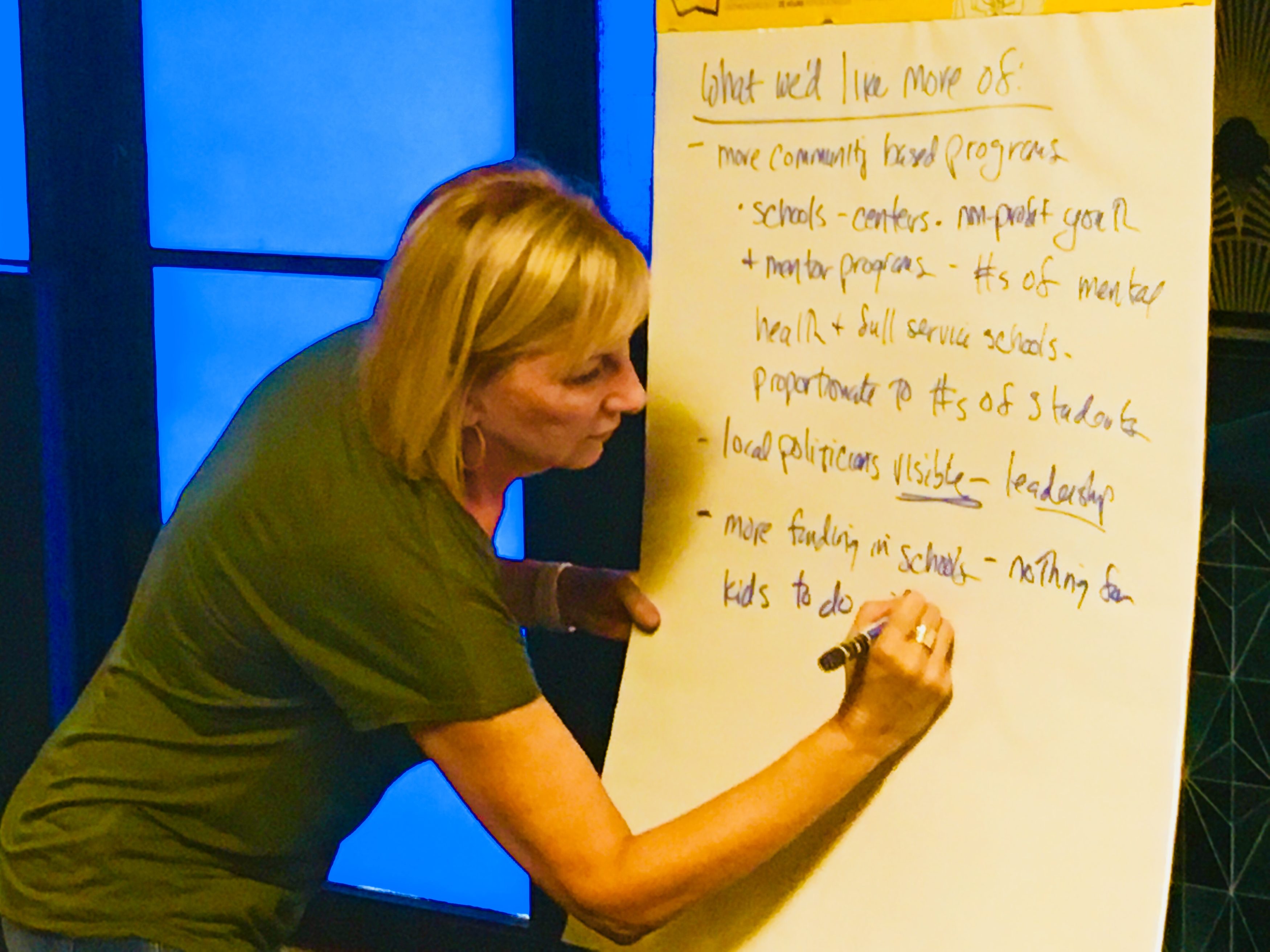 The axiom in Duval County (Jacksonville): Republicans vote before they go to work, and Democrats vote right as the polls close.
If that's the case, the Republican machine locally faces an existential turnout challenge.
As of 2:20 p.m., Democrats hold a nearly 5,500 vote lead, with turnout at 52 percent.
Democrats have 43.1 percent of the vote, Republicans 41.4 percent, and that's with Republicans winning Election Day turnout by almost 6,500 votes.
This is unprecedented in recent history in midterm elections.
In 2014, 9,000 more Rs than Ds voted in Duval. In 2010, Republicans had a 7,000 vote edge.
2006 was D +700. That was the Katherine Harris for Senate year.
If traditional turnout patterns hold, this could affect local races.
Democrat Mia Jones, CEO of Agape Health Services, a former member of the Jacksonville City Council and a state representative, could end up taking the Duval County Tax Collector race against Republican Jim Overton,
Jones got 47 percent in a four-way election in August — and crossover support abounds.
Local establishment pillars John Baker and Gary Chartrand donated to Jones, as did Kathryn Peyton (whose husband, John Peyton, was Jacksonville Mayor).
But Overton isn't without his backers: often-rogue Democrats like state Rep. Kim Daniels and Councilman Reggie Gaffney have been seen at his events.
Likewise, Republican Wyman Duggan and Democrat Tracye Polson are going down to the wire.
Democrats have led the vote total in the district, in which they hold a slight registration edge. Polson has run an active campaign; Duggan has been more restrained.
Republicans worry that the seat, currently held by Rep. Jay Fant, will flip.
In fact, some Republicans not associated with the Duggan campaign have been moved by Polson's ads spotlighting Duggan's lobbying work on behalf of a Canadian utility company that may want to buy Jacksonville's municipal utility.
However, there are those who believe that, despite a million dollars being spent on this race, generic party id may make the difference.
Also on the ballot: A straw poll measure that would require the Jacksonville City Council to approve any attempt to sell more than 10 percent of JEA's business units.
Many perceive that Jacksonville Mayor Lenny Curry wanted to explore privatization. Democrats have pushed for a 'yes' vote on this measure, in part to protect unions, and in part to send Curry a message.