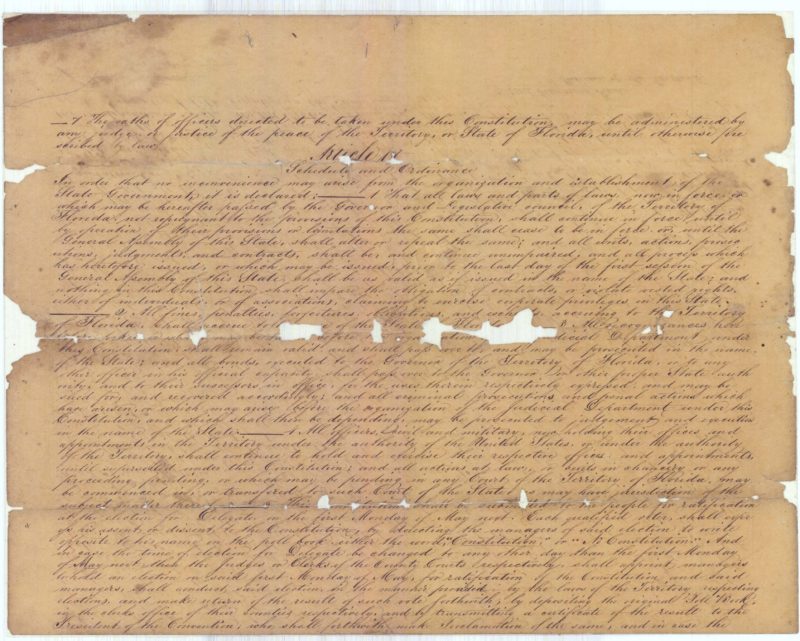 Florida voters had to fight back some "ballot fatigue" Tuesday, with no less than a dozen amendments following the razzle dazzle races for Governor and U.S. Senate getting people to the polls in record numbers for a midterm election.
Some of those amendments have hogged the spotlight, none more so than Amendment 4, which would restore voting rights to an estimated 1.5 million non-violent felons who have paid their debt to society. But not every amendment can be a media darling.
The four "B-sides" that Florida voters decided on Tuesday: Amendment 7, Amendment 10, Amendment 11 and Amendment 12. Each of the four amendments put a wide array of changes above a single checkbox. All of earned enough support to pass.
The trio of changes in Amendment 7: Requiring death benefits to be paid to families of fallen police, firefighters and other first responders; curbing college cost hikes by blocking university trustees and the State University System's Board of Governors from increasing fees unless they can muster a supermajority vote — 12 out of 17 in the BOG's case; and changing they way the state's 28 colleges are governed to bring them more in line with state universities.
As of 8:40 p.m., Amendment 7 was up 66-34 percent with more than 7.2 million votes counted.  It goes into effect on July 1.
Thanks to Amendment 8 getting booted off the ballot by Florida Courts, Amendment 10 was just two questions down, which likely left more than a few voters scratching their heads.
Also known as the "Protection Amendment," Amendment 10 had wide support from local elected officials and had the lengthiest list of changes of the dozen proposals making the 2018 ballot.
From the top: Mandating that lawmakers keep their hands off the Department Veterans' Affairs; a requirement that all county sheriffs, property appraisers, supervisors of elections, tax collectors, and clerks of court be elected rather than appointed; sets the start date for future even-year Legislative Sessions as the second Tuesday after the first Monday in January while stripping lawmakers of their ability to set the date; and creates the "Office of Domestic Security and Counterterrorism" under the Florida Department of Law Enforcement.
As of 8:40 p.m., Amendment 10 was up 63-37 percent with more than 6.8 million votes counted.
Amendment 11's trio of changes: Eliminating the Legislature's authority to bar "aliens ineligible for citizenship" from owning, inheriting, buying, or selling property; clarifying the Legislature's authority to apply criminal sentencing reforms retroactively; and excising the constitutional amendment requiring Florida to build a high-speed rail system — a mandate the Rick Scott administration never followed through on despite the feds offering beaucoup bucks to get the project rolling.
The Koch-backed ballot question was primed to pass with 62 percent support compared to 38 percent opposed.
The second-to-last proposal making the cut this year, Amendment 12, was the brainchild of former Senate President Don Gaetz, a Niceville Republican. The initiative would bar ex lawmakers, local electeds and judges from doing lobbying work at their former haunts for 6 years from the date they leave office.
The current Rotunda-to-Adams Street pipeline features a two-year wait.
The other half of the amendment would clarify that sitting public officials, from dog catchers on up to the Governor's Mansion, would be barred from doing local, state or federal lobbying work for pay. Pro bono work will still be considered Kosher.
Amendment 12 garnered an astounding 79 percent of the vote after 7.2 million ballots had been counted.
All four of the amendments were placed on the ballot by the Constitution Revision Commission, as were amendments to add a "crime victim bill of rights" to the constitution (Amendment 6), institute a ban on offshore drilling and workplace vaping (Amendment 9), and a ban on greyhound racing (Amendment 13).