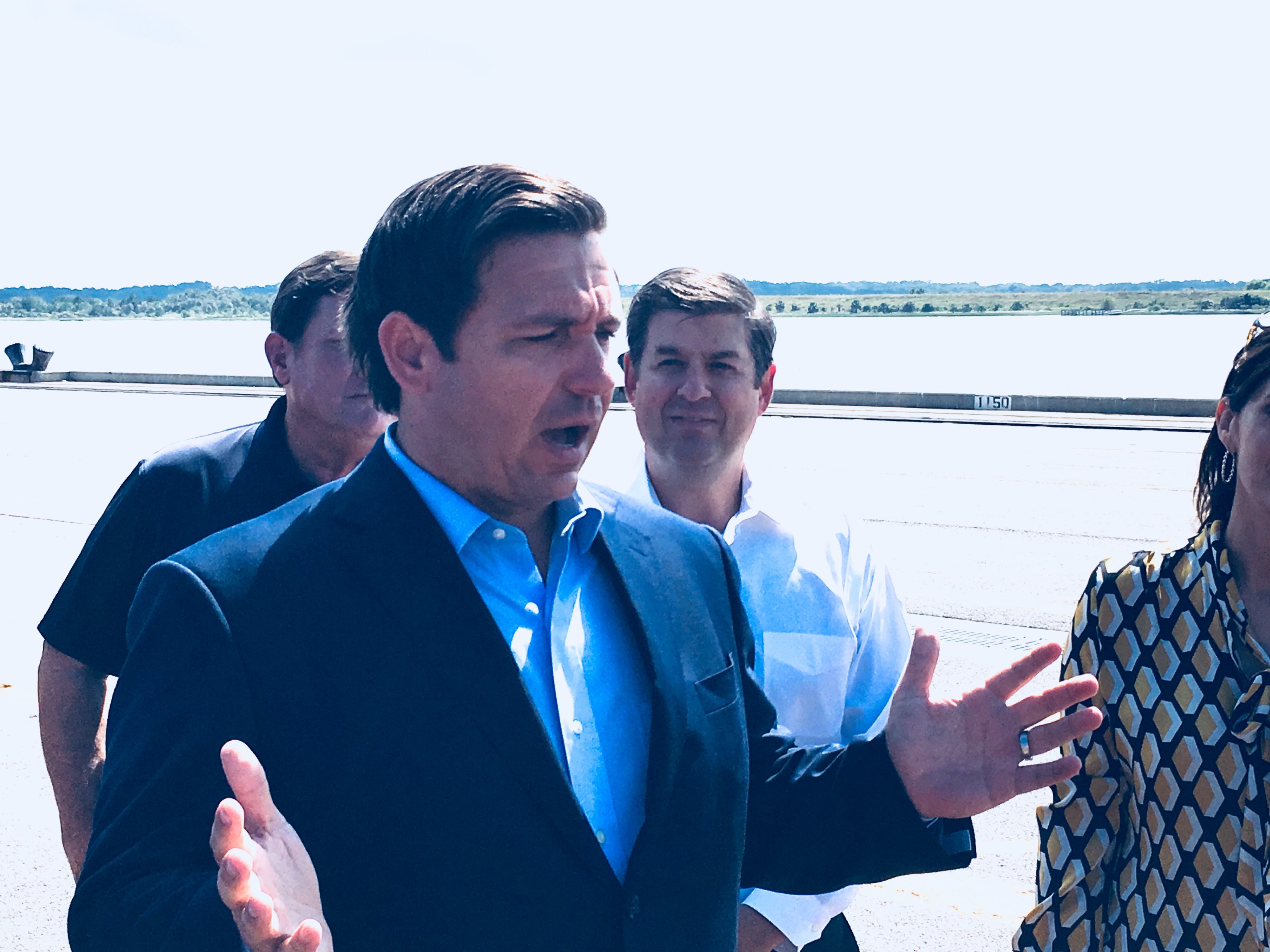 While it can't be argued that the support of President Donald Trump carried Ron DeSantis to what looks like a victory in the Governor's race, there's something no less important.
Support from Northeast Florida.
DeSantis, a Ponte Vedra Republican, represented the suburbs south of Jacksonville for two terms in Congress (a third term saw his district moved farther south).
It was clear for most of his tenure that Congress wasn't his final destination though; a perception reinforced when he ran for the party's Senate nomination briefly, until Sen. Marco Rubio decided to run for re-election.
Though a recount could still happen in the Governor's race, the DeSantis team is already moving into that transition mode. And that transition has a Northeast Florida bow atop it.
Campaign manager Susie Wiles, who took a campaign that looked unmoored and undisciplined and stabilized the operation before finding a way to erase Andrew Gillum's polling edge with independent voters, is running the transition.
Wiles has now pulled three untested nominees to statewide wins: Wiles ran Gov. Rick Scott's successful 2010 campaign, and Donald Trump's 2016 general election victory. The Florida Democrats dissed her as a "fixer" when she was hired, and that's exactly what she did.
Wiles, a lobbyist for the Trump-connected Ballard Partners, was able to drive her candidate's appeal in 2018 the way she did for Trump in 2016: Massive wins in the exurbs and the sticks, while finding a way to continually deteriorate the ability of low and moderate-information voters to trust Gillum.
Also pivotal: Tim Baker, the political operative who had worked on DeSantis' 2012 campaign. Baker, per one informed source, took over daily ops and realigned the consultant team.
These changes happened after the primary. And there was a lot of work before the primary to get Northeast Florida to come around to DeSantis.
At the beginning of the year, when the campaign was still a new concept and Adam Putnam seemed inevitable, Northeast Florida Republicans were cooler on DeSantis, often volunteering less-than-positive feelings about DeSantis, using a certain seven-letter scatology to describe him.
And while many local politicians, such as Jacksonville City Council President Aaron Bowman and state Sen. Aaron Bean, were unstinting in their enthusiasm for Putnam, there were strong indications that the power structure could be moved.
Key to the effort: Kent Stermon, the COO/CFO for "Total Military Management," a longtime DeSantis ally who helped build a bridge to the Northeast Florida establishment in both fundraising and endorsements.
When endorsements were slow going for DeSantis, Northeast Florida pols were pivotal in changing the trend around the time of a DeSantis/Putnam debate in Jacksonville.
Ahead of that debate, the most recent Senate Appropriations chair, Rob Bradley, and incoming House Appropriations chair Travis Cummings issued a joint endorsement of DeSantis.
Cummings was Stermon's college roommate, for what it's worth.
Both gave more than words. Bradley donated $75,000 to DeSantis's political committee via his political committee. Cummings donated an additional $25,000.
Each also went deep into defending legislative majorities. Bradley donated well over a million dollars to defend the Senate, and Cummings' committee likewise invested a couple hundred thousand dollars between donations to political committees and candidates.
Another Stermon ally (Jacksonville Sheriff Mike Williams, whose political committee Stermon chairs) endorsed DeSantis the day of the debate. Williams, for a few hours at least, was in the Lt. Gov. mix.
And soon enough, Jacksonville Mayor Lenny Curry offered an endorsement of DeSantis, his "brother from a different mother," steps outside a city-funded program for underprivileged children.
"We agree on many things … Ron and I have similar backgrounds," Curry related. "We come from working-class families. Worked our butts off to get a good education."
Northeast Florida politicians, these days at least, don't come from the legacy mold. While the donor class is as monied as anywhere, the area's electeds are typically strivers from working-class backgrounds who found a way out, into prominent positions adjacent to the capital class.
And in DeSantis, who never represented Duval County and who actively lost Duval to Democrat Gillum, the Jacksonville donor class finally, improbably has its governor.
DeSantis, a pragmatist, is looking to govern, and looking for allies as he moves into his first executive position. Northeast Florida bought in when there was a lot of pressure not to.
And with its regional legislators well-positioned (including potential future chamber leader Sen. Travis Hutson and expected future House Speaker Rep. Paul Renner, whose districts overlapped DeSantis' own), there is no better time for Northeast Florida than right now.