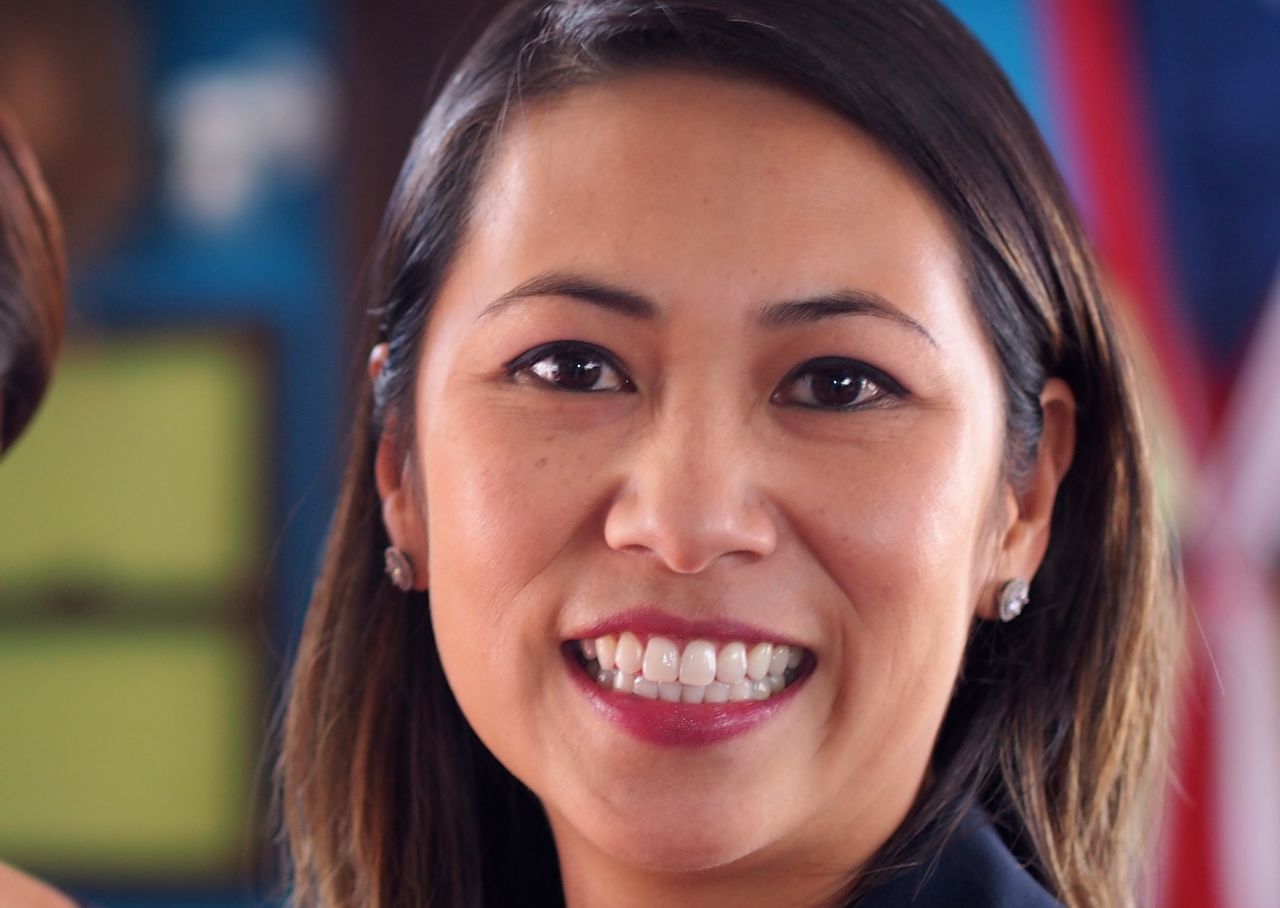 Few election losses anywhere in 2016 drew more Republican vows for revenge than when Stephanie Murphy came out of nowhere, dubbed the "Girl Rescued at Sea" for her life story as an infant in a family who fled Vietnam on a rickety boat, and stunned 12-term Republican U.S. Rep. John Mica in Florida's 7th Congressional District.
Now, with Tuesday's convincing re-election victory in a moderate district, Murphy finds herself as a potential rising power in the upcoming Democratic-controlled 116th Congress, especially if the party's moderates try to take power.
Her re-election began emerging as inevitable shortly after she took office as a freshman congresswoman, even though the day after her 2016 election many Republicans circled Nov. 6, 2018, on their longrange calendars.
But as Murphy eased into office as a centrist Democratic congresswoman and began appealing to the Republicans' chamber-of-commerce wing, all the Republican vows to take back CD 7 started falling away. A slew of potentially strong candidates, notably state Sen. David Simmons, Orange County Mayor Teresa Jacobs, and state Rep. Bob Cortes, one-by-one tested the waters and said no thanks.
Ultimately it was left to state Rep. Mike Miller, a nice, middle-of-the-road Republican lawmaker without any of Cortes's fire, Simmons' gravitas, or Jacobs' star power, to brush aside hard-edge right-winger Scott Sturgill for the right to take on what had already begun looking like a Republican lost cause.
In the end, despite all the tough talk in late 2016 and early 2017, no cavalry ever rode to Miller's aid. The national party and all the Republican support committees left him to what they knew would be his lost fate. Even the chambers of commerce abandoned him for Murphy.
Murphy won in the Republican-controlled Seminole County by 15,000 votes, 54-46 over Miller, and in the Democratic-controlled Orange County by 34,000 votes, 64-36. Overall, she defeated Miller 58-42. In the end, Democratic groups put in just over $1 million to help her re-election, but by the time it arrived, that spending looked more like investments in her than necessary aid for her.
And now she finds herself battle-tested and as a potential key centrist member of the upcoming Democratic-controlled 116th Congress.
On the one hand, Murphy has not endorsed the speakership bid of House Minority Leader Nancy Pelosi of California and should she return to the speakership, Murphy's lack of loyalty could cost her. On the other hand, Murphy has become a key member of so many centrist-Democratic and bipartisan groups, including the Blue Dog Coalition and the New Democratic Coalition, on both of which she co-chairs subcommittees, that her available vote in the speakership race could be a valuable get, worth negotiating for.
In Congress, Murphy has established credentials in two critical areas that Republicans have long dominated. She also stands as the only Democratic member of the 115th Congress who succeeded in getting a gun-law reform bill approved into law.
Drawing on her background as a former U.S. Defense Department analyst and what became an obvious deep interest and understanding of foreign affairs strategy, Murphy has become a respected and effective member on the House Armed Services Committee.
She established herself as a leading Democratic policy shaper in several foreign affairs areas, notably North Korea, China, Southeast Asia, and Asian alliances. She also became an active and articulate critic of President Donald Trump's national security, trade and cyber-security policies, and his actions in the region and in dealing with the military and political moves. She got herself appointed co-chair of the Democratic National Security Task Force.
Her influence on that committee, particularly on East Asian policy, will no doubt grow expodentially now that Demoratic Ranking Member Adam Smith of Washington is set to take the chair.
She's also a member of the House Small Business Committee, drawing on her background as a businesswoman and business instructor at Rollins College, and family connections to a myriad of businesses in Orlando, Winter Park and elsewhere involving her husband and his family, starting with the for-profit Full Sail University. It's that position, and her legislative maneuvers regarding small businesses, that won her endorsements of several chambers of commerce, including the U.S. Chamber of Commerce, effectively killing any hope Miller had of establishing a winning Republican coalition for Tuesday's election.
That committee's likely next chair, Ranking Member Nydia Velázquez of New York, campaigned in Orlando for Murphy.