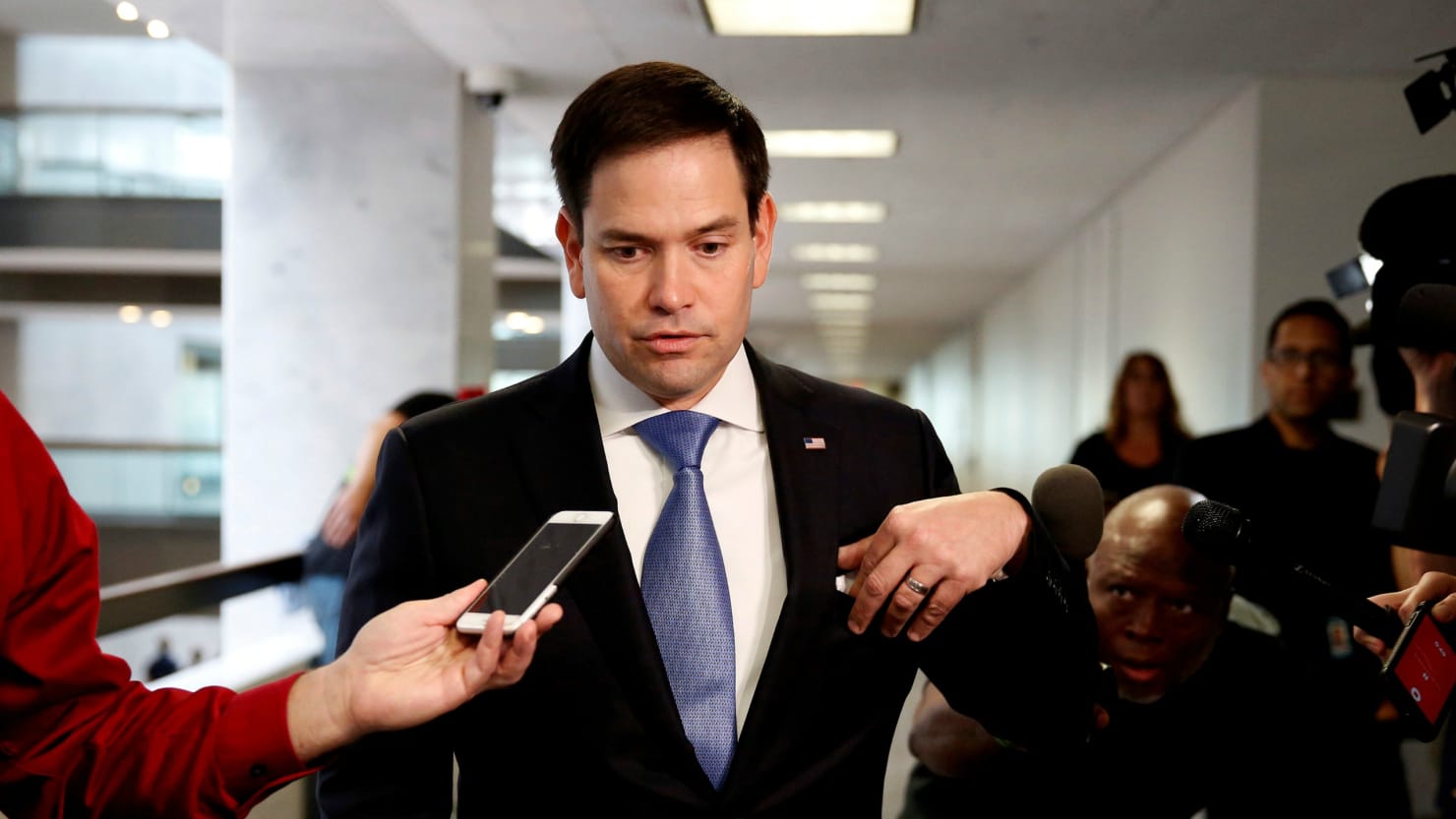 Republican U.S. Sen. Marco Rubio went on the offensive to complain how Broward and Palm Beach counties elections officials handled early and absentee voting.
This comments came after vote tallies two days after Election Day flipped the Agriculture Commissioner race, tightened a voter gap in the U.S. Senate race and moved the gubernatorial totals into automatic recount range.
"Florida law requires counties report early voting and vote-by-mail within 30 minutes after polls close," he wrote on Twitter. "Forty-three hours after polls closed two Democrat strongholds Broward County and Palm Beach County are still counting and refusing to disclose how many ballots they have left to count."
Ironically, he tweeted after an influx of ballots came in from Suwanee County.
As Democrats step up their own efforts to hunt down votes and dispatch election observers to every county in Florida, Rubio digitally guffawed at the drastic vote changes tallied on Thursday afternoon.
He noted the swing in the Agriculture Commissioner contest, where Democrat Nikki Fried now leads Republican Matt Caldwell, whom Rubio endorsed in July.
Rubio said that since 3 a.m. Wednesday, a "slow drip" of votes from the two counties helped cut Gov. Rick Scott's lead in the Senate race against Sen. Bill Nelson from around 54,000 to 17,0000.
Importantly, Rubio did not call for officials to stop counting votes.
On Thursday evening, Scott said he has asked the Florida Department of Law Enforcement to investigate Broward and Palm Beach counties' Supervisor of Elections, calling them a "rag-tag group of liberal activists."
"I will not sit idly by while unethical liberals try to steal this election from the great people of Florida," Scott said during a news conference at the Governor's Mansion.
Nelson's campaign has aggressively promised to see a recount process through, promising they are in the recount game "to win."
Importantly, the state remains in the midst of its first tabulation of votes. Should the margin between candidates in any race remain within 0.5 percent of total votes cast, Florida law calls for an automatic recount. Should the total at that point remain within 0.25 percent, then a manual recount will be triggered.
The Agriculture Commissioner and Senate race both fall within the manual recount margin now.
And today, the gubernatorial election between Republican (and apparent winner) Ron DeSantis and Democrat Andrew Gillum tightened to machine recount margins.
#Florida law requires counties report early voting & vote-by-mail within 30 minutes after polls close. 43 hours after polls closed 2 Democrat strongholds #BrowardCounty & #PalmBeachCounty are still counting & refusing to disclose how many ballots they have left to count. #Sayfie pic.twitter.com/ReXCaOzkZP

— Marco Rubio (@marcorubio) November 8, 2018
Latest ballots dumped by #Broward &/or #PalmBeach flipped Ag Comm race to Dem & shaved another 4k+ from Scott's lead in Senate race

Since 3am Wed slow drip from these 2 Dem controlled counties cut Scott lead from 54 to 17K. And they refuse to disclose # of ballots they have left pic.twitter.com/2K8hR4D2P2

— Marco Rubio (@marcorubio) November 8, 2018