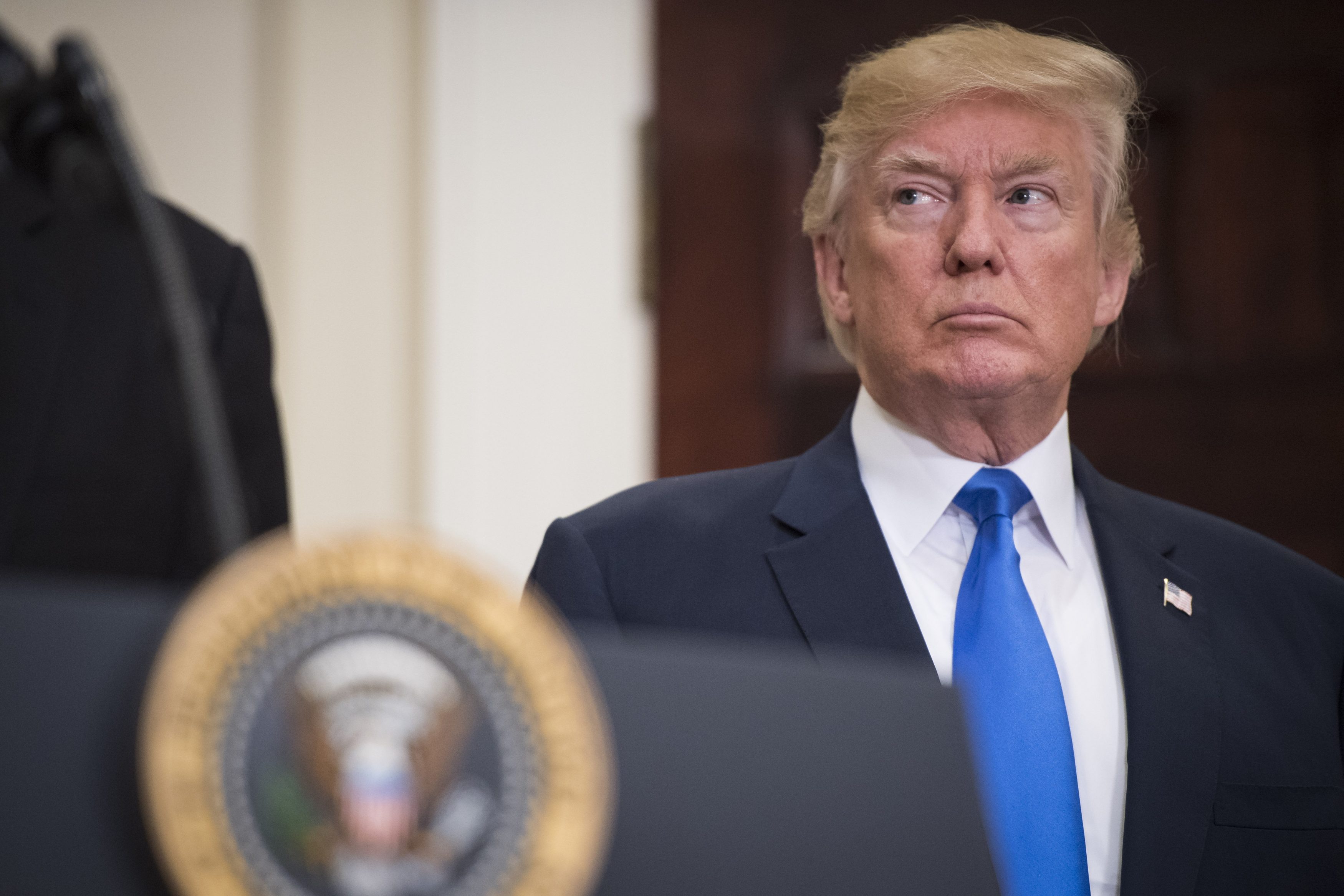 The full power of the federal government may be brought to bear on Florida's election drama, which will likely include three statewide recounts.
Pres. Donald Trump, meanwhile, can't stay away from the subject, which has obsessed him on Twitter as he heads to Paris for a summit.
The President had joked about a Russian conspiracy at first, before moving on to more thunderous statements indexed here, including calling the recount "an embarrassment to our country."
https://twitter.com/realDonaldTrump/status/1060924708101644288
The joke about blaming the Russians: a clear swipe at those who contend Russians interfered in the 2016 election that installed the President.
Trump wasn't joking when he mentioned sending federal lawyers.
https://twitter.com/realDonaldTrump/status/1060938144336367616
Given that the Florida Department of Law Enforcement is not investigating voter fraud given a lack of specific claims, it is uncertain what evidence the White House may have that has not been rehearsed publicly.
From there, the President lamented the shrinking vote margin in Rick Scott's favor in the Senate race, calling the closing margins an "embarrassment to our Country"
https://twitter.com/realDonaldTrump/status/1060949297900834816
https://twitter.com/realDonaldTrump/status/1060958713047961600
And he wasn't through with Broward yet.
https://twitter.com/realDonaldTrump/status/1060960329876697088
From there, some props for Sen. Marco Rubio, who has been vocal on this issue.
https://twitter.com/realDonaldTrump/status/1060964991510110208
Trump, speaking to reporters outside the White House Friday morning as he headed to a Paris summit, did not rule out a federal role regarding the recount, especially regarding Broward County.
"They're finding votes out of nowhere," Trump said. "Rick Scott [won his Senate race] by a comfortable margin."
Scott's margin continues to narrow, with his lead down to just over 15,000 votes as of 10 a.m.
"It's the Democrats. It's always GPS Fusion … there's a lot of bad stuff going on in this country, and I'm getting to the bottom of it … a lot of crooked stuff going on … it always seems to be going the way of Democrats.
"What's going on in Florida is a disgrace," Trump said, noting "a lot of dishonesty" in Broward, and pointing out the issues with elections in past cycles in the Democratic stronghold.
Trump had already charged Thursday that election fraud was taking place regarding vote counting in two South Florida counties.
https://twitter.com/realDonaldTrump/status/1060723241193484288
The President did not, as of this writing, follow up with another tweet. However, he does conflate the allegation of "election fraud" with the assertion that his candidate won the election.
On Wednesday, Trump had declared victory in the Florida elections.
"Look at what happened in Florida," Trump said. "We did unbelievably well, winning the Senate and the governorship against two talented people."
However, Trump's comments were before the Senate race and the Governor's race trailed into recount territory, with the race for Senate now being subject to a manual recount.
The President is echoing the comments of Republican officeholders and candidates alike.
Hours before the President's tweet Thursday, Gov. Rick Scott castigated "unethical liberals" for "rampant fraud" in Palm Beach and Broward counties, vowing that the FDLE will investigate.
"Every day since the election, the left-wing activists in Broward County have been coming up with more and more ballots out of nowhere," Scott said.
Those ballots are going Democratic, to the chagrin of Scott and other Republicans.
GOP Agriculture Commissioner hopeful Matt Caldwell, whose lead has turned into a deficit as the count has gone on, likewise threatened to have his "legal team … pursue every option to ensure election results are counted fairly, accurately, and legally."
Compared to Scott and Caldwell, Republican gubernatorial candidate Ron DeSantis is less concerned about a recount … likely because he has a lead of over 44,000 votes, and is safe compared to Scott (who leads by roughly 15,000) and Caldwell (in a ~3,000 vote hole).
"The results of the election were clear. I am now focused on the transition effort and will allow the legal efforts regarding the election to proceed, as is necessary, as the process unfolds," DeSantis asserted Thursday.