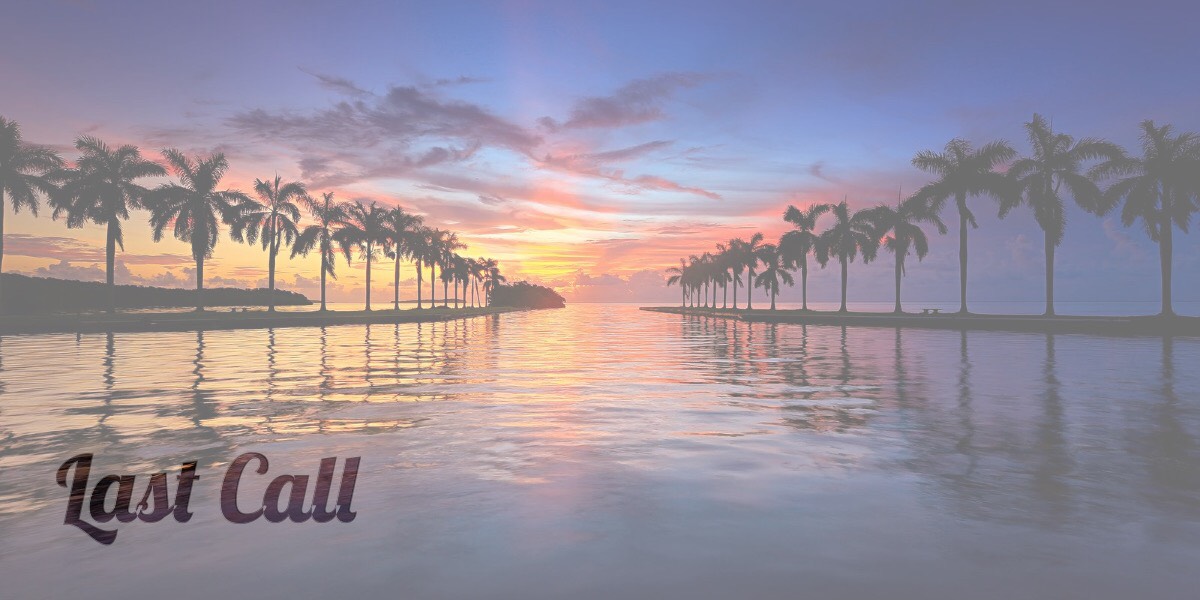 Last Call — A prime-time read of what's going down in Florida politics.
First Shot
ICYMI — Ron DeSantis has lined up some solid candidates, including familiar names from the Capitol, to be his chief of staff. Click here to find out who's in the running so far.
—
A federal judge today rejected U.S. Sen. Bill Nelson's request to extend the 3 p.m. recount deadline. So, it's looking like counties that failed to meet the deadline will have to report their pre-recount numbers as their election results.
The end is in sight. And we think it's fitting to take a step for a minute. Instead of talking about the recount itself, let's talk about what it actually means for Florida.
The two apparent takeaways: The Sunshine State electorate is divided and its election laws need a realignment.
Don't take our word for it, that's the consensus from David Johnson, Kevin Cate and Steve Schale — three top strategists from both sides of the aisle who were more than intimately involved in this year's election.
"Right now we're finding out that we can wrestle with laws that we have," Johnson, a Republican political consultant, told a Tallahassee Tiger Bay audience Thursday. "The good news is [the election] will end, the bad news is we're going to have to redo some things."
His legislative forecast: "I think we'll have a great opportunity in this Session to address some of those failings."
Kevin Cate, a Democratic media consultant hired by Andrew Gillum's campaign for Governor, spoke to the likely losing margin of the race — less than a half-percent, or in his words: zero percent when you round.
On the back end, Cate suggested, both sides likely won't be able to point out the causal winning or losing factor.
"I think it would be disingenuous for anyone to point to any particular moment," Cate said.
In the words of Schale, a Democratic strategist known notably for his work on President Barack Obama's 2008 and 2012 campaigns: "We are a deeply divided country, and we live in a state where people come from all over the country, so we're a deeply divided state."
So, expect some changes to related statutes. But bet big on more recount-triggering margins in the future.
Evening Reads
"Federal judge rejects Bill Nelson's request to give counties more time to finish recounts" via Steve Bousquet and Elizabeth Koh of the Times/Herald
"Judge allows late voter fixes for bad signature ballots" via Jim Rosica of Florida Politics
"How about now? Winning first recount, Rick Scott asks again for Bill Nelson to concede" via Scott Powers of Florida Politics
"Bill Nelson campaign wants state to turn over names on rejected ballots" via Arek Sarkissian of POLITICO Florida
"More 'vitriol' now than in 2000 recount: Andrew Gillum's lawyer" via A.G. Gancarski of Florida Politics
"Janet Cruz-Dana Young race heads to manual recount in Hillsborough" via Anastasia Dawson of the Tampa Bay Times
"Florida Dems planned to use altered forms to fix mail ballots across state after deadline" via Ana Ceballos of the Naples Daily News
"Florida students overseas skeptical their votes will count" via Samantha Gross of the Tampa Bay Times
"Broward County finishes its recount of top Florida races minutes before state deadline" via Lisa Conley of the Naples Daily News
"'We broke down:' Why Palm Beach County won't meet recount deadline" via Marc Caputo and Matt Dixon of POLITICO Florida
"Sloppy signatures, late ballots highlight perils of voting by mail" via Anthony Man and Skyler Swisher of the Sun Sentinel
"Special session unlikely for Ag. Commissioner concealed-weapons purview" via the News Service of Florida
"Supreme Court greenlights judge-lawyer Facebook friendships" via Michael Moline of Florida Politics
"New push for offshore drilling as Florida awaits recount results" via Florida Politics
"Chasing the Saudi government's connection to a Sarasota gated community and the 9/11 attacks: Bob Graham doggedly chases the truth" via Lucy Morgan for the Florida Phoenix
Quote of the Day
Bill Nelson has "to decide if he wants to preserve his legacy and go out with dignity or if he wants to forever be remembered as the guy that liberal interest groups used in an effort to win the presidential election two years early." — Chris Hartline, spokesman for Scott for Florida.
Bill Day's Latest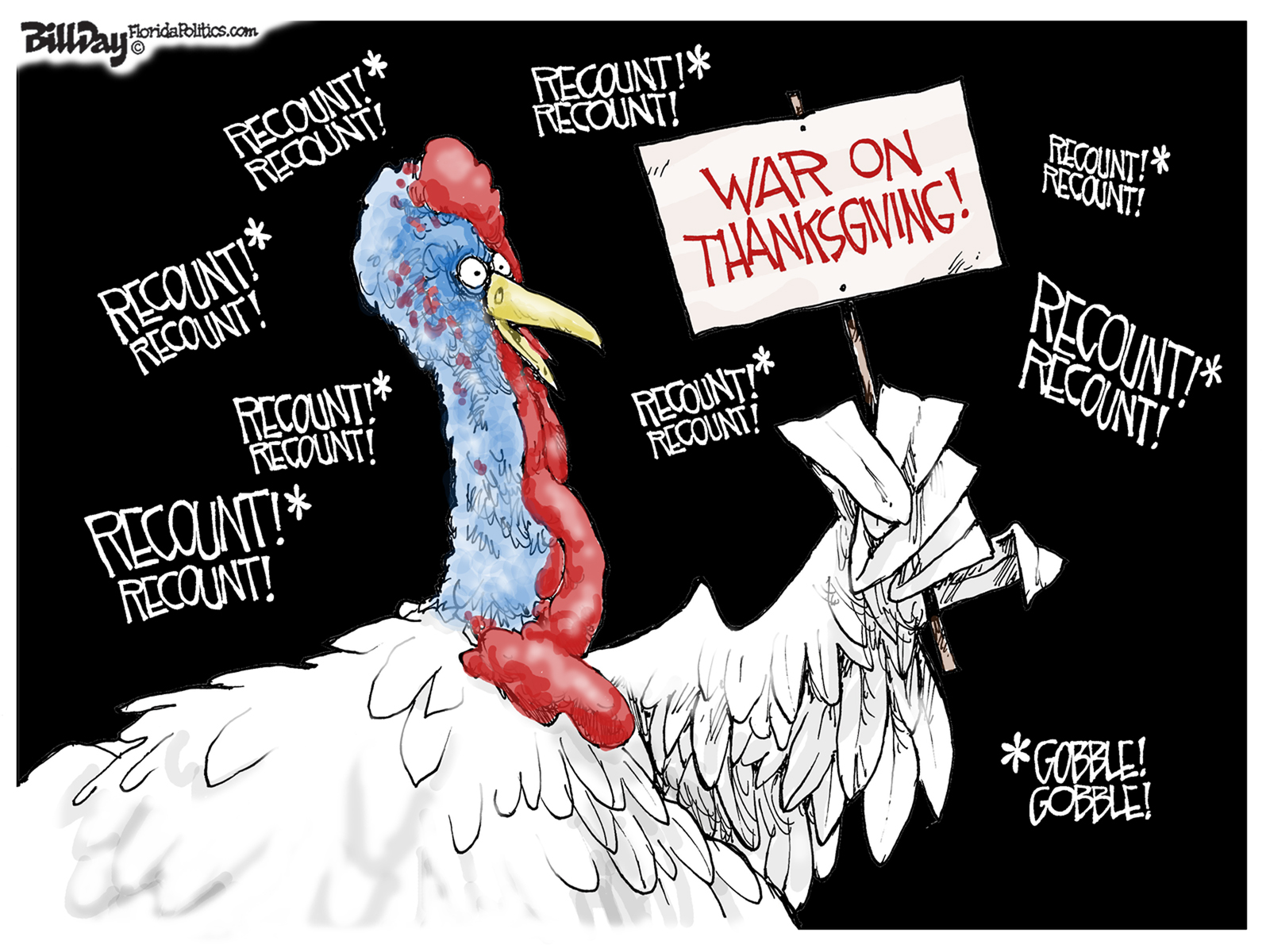 Breakthrough Insights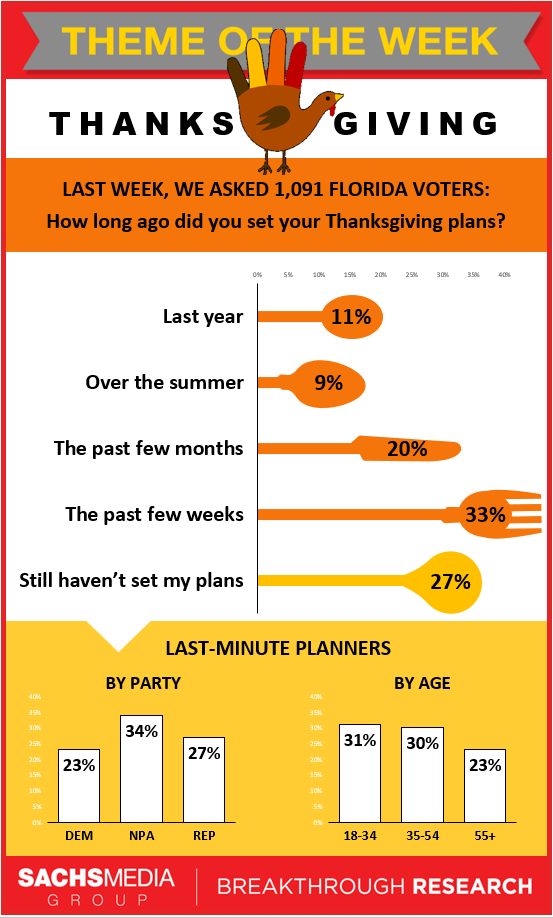 Wake Up Early?
The Florida State University Board of Trustees will meet after holding committee meetings Thursday. That's at 8:15 a.m., Florida State University, Augustus B. Turnbull III Conference Center, 555 West Pensacola St., Tallahassee.           
The Marjory Stoneman Douglas High School Public Safety Commission will continue a four-day meeting in Broward County. Among the topics Friday will be a review of recommendations and findings for a January report. That's at 8:30 a.m., BB&T Center, Chairman's Club, 1 Panther Parkway, Sunrise.
The Revenue Estimating Conference will discuss interest rates used for appropriations, including bond rates in the Public Education Capital Outlay, or PECO, program. That's at 8:30 a.m., 117 Knott Building, the Capitol.
The Economic Estimating Conference will analyze issues related to the Florida economy. That's at 9 a.m., 117 Knott Building, the Capitol.
The Florida Department of Economic Opportunity will release the October unemployment figures at 10 a.m.
Looking Ahead
The 2018 annual 'Feeding Tampa Bay' food giveaway, sponsored by state Rep. Danny Burgess, will be held this weekend and needs volunteers. Email [email protected] or [email protected] if interested. It starts Saturday at 9 a.m., Dade City Business Center (front parking lot), 15000 Citrus Country Drive, Dade City.