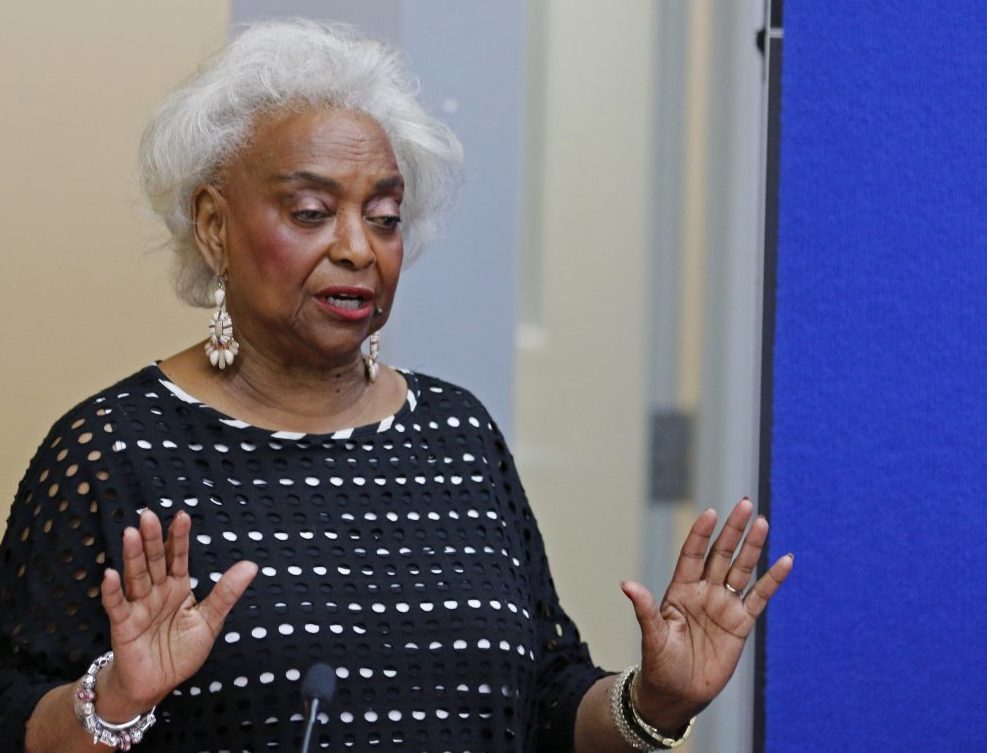 The Broward County Supervisor of Elections office reported its results of the machine recount too late on Thursday, missing the 3 p.m. deadline by two minutes.
Broward officials under Supervisor Brenda Snipes actually completed the recount on time. But due to a delay uploading the results to the state's website, the completed recount numbers were not punctually reported.
It does not appear, however, to have materially affected which races are going to a manual recount and which are not.
One news report cited an "unfamiliarity with the state's website" as the reason for the delay.
Snipes had promised to complete the three statewide recounts on time, saying of her office, "We've never missed a deadline."
She was two minutes away from keeping that promise Thursday.
Counties were supposed to submit completed machine recount totals by Thursday at 3 p.m. for all races within 0.5 percentage points. Once the numbers were updated, races within 0.25 percentage points were to go to a manual recount.
Now, in determining which races warrant that manual recount, Broward's blunder means its original numbers will be factored in, rather than the updated totals from the recount.
But it's another unforced error for the county, which has faced numerous issues under Snipes' leadership.
Palm Beach County also failed to meet Thursday's deadline, as it did not complete a single recount by 3 p.m.