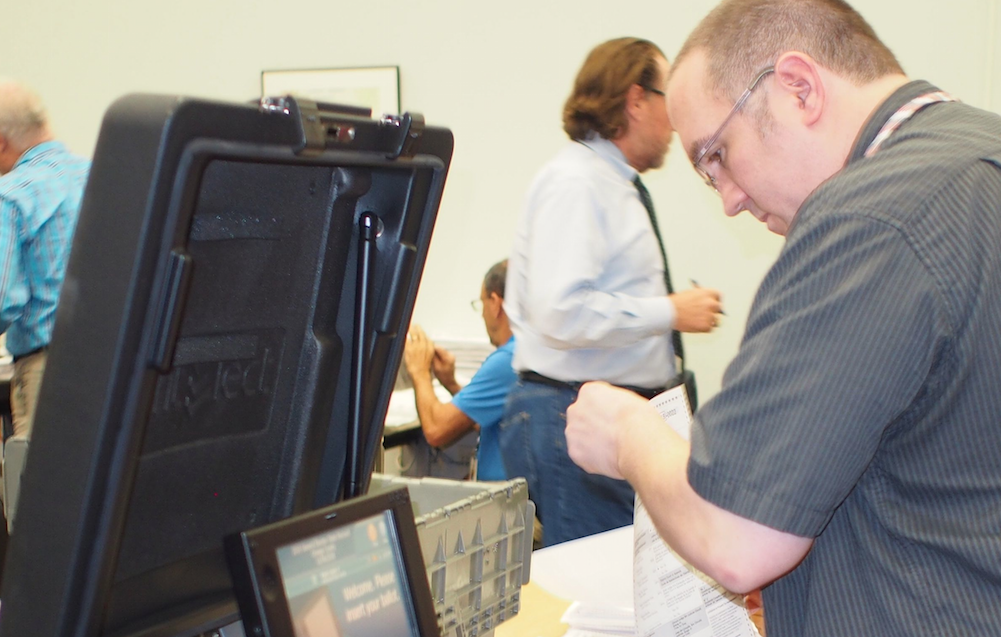 Arguing that Palm Beach County's problems with machines breaking down during the machine recount this week, Democratic U.S. Sen. Bill Nelson's campaign has sued in state court seeking to force a recount of all half-million ballots there.
Palm Beach County is not the main hope for Nelson's campaign as the state moves to the ordered hand recount in all 67 counties. That recount is just of ballots identified as under votes or over votes in the U.S. Senate election, which Republican Gov. Rick Scott leads by about 12,600 votes.
Rather, Marc Elias, lead recount lawyer for Nelson, told reporters Thursday evening that a myriad of factors, including the campaign's victory so far to allow for some mail-in ballots rejected due to mismatched signatures and other factors, but also on the under and over votes, particulalry in Broward County, where there were an unprecedented 23,000 of them.
"There will now be a hand recount. This is in fact what we have been seeking all along. Becuase this is where people will lay eyes on ballots and can make the determinations as to voter intent. Machines are wonderful counters for the vast majority of ballots but there are going to be and we know there are significant numbers of ballots in the tens of thousands or higher that machines couldn't read one way or the other," Elias said. "We don't know who the voters were for. They've been kicked out as under votes or over votes."
There also are expected to be thousands of ballots that were rejected because elections officials made determinations that the signatures did not match with what was on file. Nelson won a court ruling Thursday morning to give voters the chance to establish that those were their signatures, and those votes would be counted. Late Thursday the U.S. 11th Circuit Court of Appeals, ruling in a challenge brought by Scott's campaign, backed the lower court ruling, Elias said.
Elias said there were seven counties that did not meet Thursday's deadline with complete vote data: Broward, Clay, Hardee, Highlands, Hillsborough, Lee and Palm Beach.