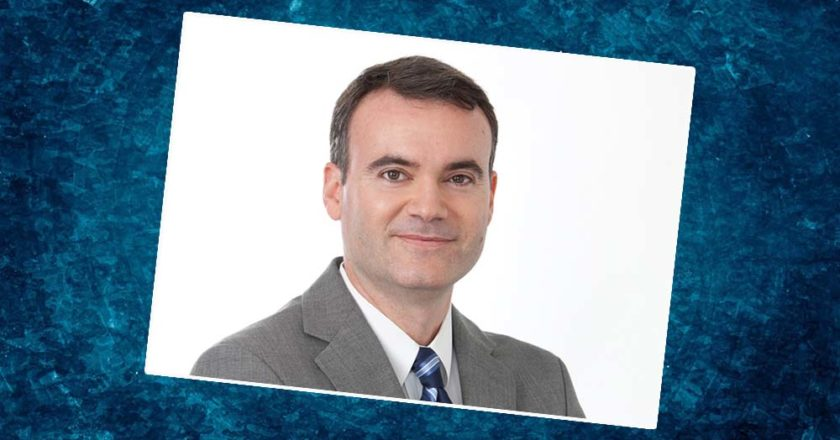 Jacksonville will send a new Republican to Tallahassee next session.
In the expensive and brutal race in House District 15, Republican Wyman Duggan defeated Democrat Tracye Polson 51 percent to 49 percent.
Polson spent heavily in an attempt to flip the seat previously held by Jay Fant, but ultimately fell short.
Duggan, a connected land-use lawyer backed by a wide swath of Jacksonville's political establishment, is uniquely positioned to advocate for the city's interests.
After all, he said, it's an extension of what he has been doing all along, with well over a decade of board service and community service that has given him a ground-level perspective on the district's, the city's, and the region's needs.
Also of note: Duggan's familiarity with "how the legislative process works, both locally and in Tallahassee."
He described himself as somebody who can "hit the ground running on day one, with a minimal learning curve, and be effective to help move our community forward."
Despite being supported by Mayor Lenny Curry and other city leaders, he hasn't (as of yet) been tabbed with championing a particular issue.
"There was never any discussion with anybody along those lines … for the most part, everybody I was endorsed by, I had a previous longstanding working relationship with," Duggan said.
The calculus was simple: "We know who you are, we know that your heart is in the right place," Duggan said.
Duggan and Brian Hughes, chief of staff for Curry, have had "preliminary discussions" about the upcoming Legislative Session. Expect that those discussions will ramp up after the organizational session.
The Northeast Florida region, meanwhile, is well-positioned: the Governor-elect is a Jacksonville guy, with Sen. Rob Bradley a point man in the Senate and Rep. Travis Cummings helming the Appropriations Committee in the House. As well, Rep. Paul Renner is expected to be Speaker in 2022, and it's possible that Sen. Travis Hutson could lead the Senate caucus.
Duggan sees his role as important in that framework and has an eight-year plan to maximize it.
"For a long time, not so much in the last five years but the ten years before that, it always felt like Jacksonville was like Charlie Brown trying to kick that football," Duggan said.
"The last four years," Duggan added, "have really set the table for a renaissance in Jacksonville. An economic and political renaissance. It just feels like this city is really starting to be seen again as a destination, not a passthrough … an influential place that must be taken into account by state-level actors."
For his part, Duggan recognizes that the district has seen flux in its representation, one that has limited the district from the prerogatives seniority ideally provides.
"It's been a long time," Duggan said, "since somebody's done the whole eight years."
Duggan sees the role as a "capstone of public service … an opportunity to serve Jacksonville, this region, and the district, and to pass the baton."
The Renner speakership will benefit the region (recall that Renner came within two votes of representing HD 15 in the 2014 special election), and the next two years will see (assuming re-election at appropriate intervals) Duggan with a uniquely senior role in a delegation set for a total refresh in 2024.
An eight-year plan, in other words. And one necessary given the unique challenges ahead.
District 15, Duggan noted, is a collection of "three sub-districts," with their own demographics and needs.
"It's a very diverse district," Duggan said. "What I have consistently heard from the voters on their doorsteps is they want to see more successful educational outcomes."
Opinions vary, Duggan said, on what those outcomes look like.
Another issue of import that emerged after Hurricane Irma flooded Riverside and Avondale last year: infrastructure to mitigate those impacts.
Expect Duggan to pursue "state resources to help fix that problem."
"We have a problem in these older, established neighborhoods, and I intend to seek state-level support to help address it. It is going to be a significant fix," Duggan noted.
While recently built subdivisions performed as designed, historic neighborhoods fared more poorly.
Duggan hopes to be on committees that deal with transportation, infrastructure, economic development, noting a goal of bringing more vocational and workforce training back to junior high and high school — a fusion of economic development and educational goals.
"There's a real opportunity there, a real need," Duggan said. "I want to start that process. I recognize it won't be all done at once."
Duggan also expects to file a bill that will find a way to get more money, via a "trust fund" for a "pool of money" toward mental health treatment, and more details on that will be forthcoming.
"In addition, whatever we can do to create economic development opportunities in the district," Duggan said, including Cecil Commerce Center.