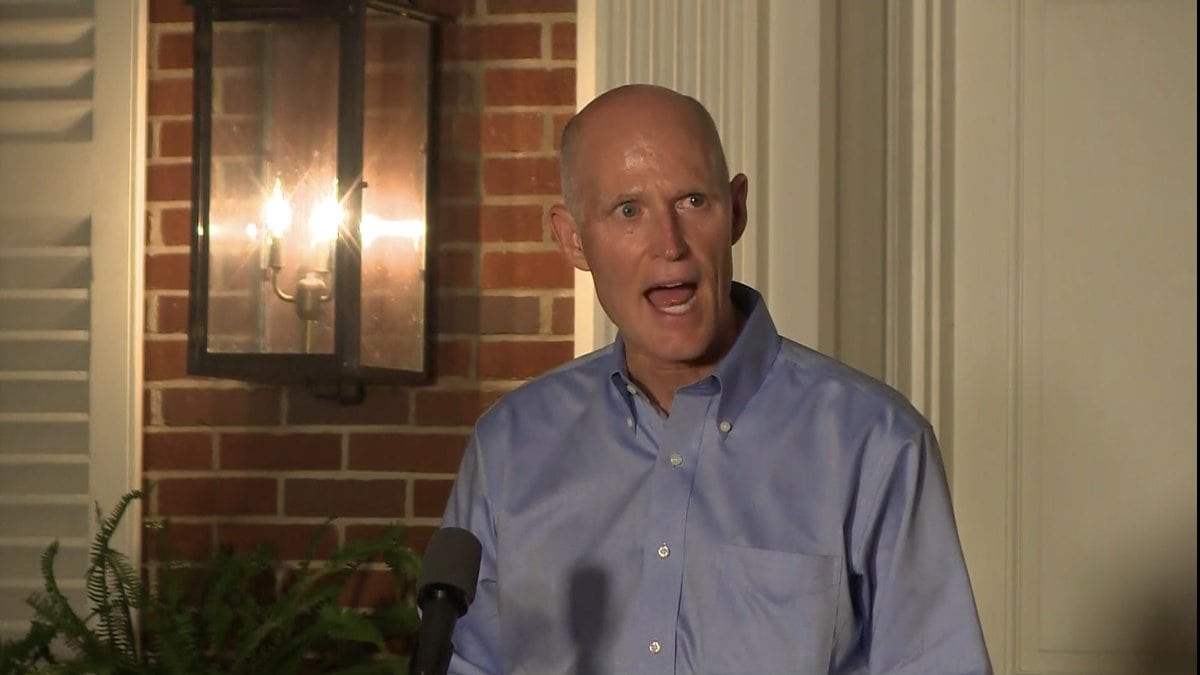 A new lawsuit filed by Republican Rick Scott's Senate campaign demands a judge remove from election totals all votes counted after noon Saturday by elections officials in heavily Democratic Broward County.
Scott leads Democratic incumbent Sen. Bill Nelson by 12,562 votes as of the completion Saturday of an initial tabulation of the election.
That represents 0.15 percent of nearly 8.2 million votes cast statewide. Florida law calls for a machine recount when the margin between candidates falls within 0.5 percent, then for a subsequent manual recount if the margin remains within 0.25 percent.
Scott's complaint dubs any votes uncounted before the statutory deadline for reporting election results as "Illegal Ballots."
"Defendants have failed and refused to confirm whether they will count and/or add the Illegal Ballots to Defendants' official return, or maintain the Illegal Ballots segregated at all times and not included in Defendants' official return," the complaint reads.
"There is no basis or law that would require or permit Defendants to count ballots after the submission of the Unofficial Return."
The law requires all counties to report a count to the state as of noon Saturday. Democratic leaning counties Broward and Palm Beach tabulated thousands of votes between Tuesday and Saturday, as Scott's margin of victory shrunk from about 53,000 votes to less than 13,000.
Republicans complain in particular at a delay in counting early and vote-by-mail ballots.
Scott's suit was filed shortly after a press call in which Scott attorney Tim Cerio said any ballots mailed to elections officials before the election but not received before 7 p.m. on Election Day should be considered fraudulent.
"If there's a willful counting of those ballots after the fact, yes that would be fraud," Cerio said.
Nelson says Scott's lawsuit seeks to intentionally disenfranchise voters for circumstances beyond their control.
"If Rick Scott wanted to make sure every legal ballot is counted, he would not be suing to try and stop voters from having their legal ballot counted as intended," Nelson said.
"He's doing this for the same reason he's been making false and panicked claims about voter fraud—he's worried that when all the votes are counted he'll lose this election.
Scott previous sued successfully for Palm Beach and Broward counties to provide records to his campaign before the completion of ballot counting. Elections officials argues that would delay a vote count but a judge sided with Scott and ordered the records to be handed over.