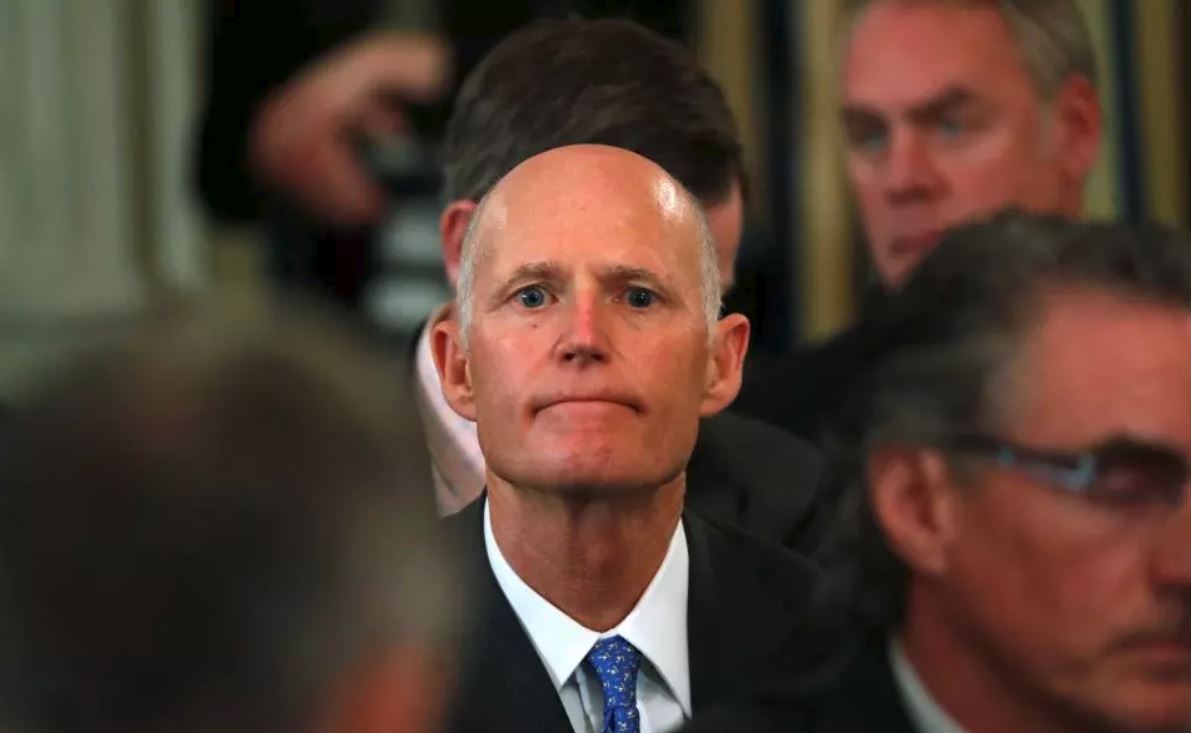 A Broward County judge has denied a request from the Rick Scott team for an injunction to impound certain Broward County voting machines as the recount in the U.S. Senate race continues.
The term-limited Republican governor Scott is currently ahead, but in mandatory machine recount range, over incumbent Democratic U.S. Sen. Bill Nelson.
According to Alex Seitz-Wald, an NBC News political reporter, Scott's legal team said they were not attempting to interfere with the recount.
Instead, they asked that the ballots and voting machines remain impounded only when not being reviewed or used as part of the recount process.
Chief Circuit Judge Jack Tuter denied that injunction request, saying, "I don't think I have any evidence to enter a mandatory injunction right now."
However, Tuter did agree with Scott's attorneys that additional protections be added to restore the public's confidence in the recount process.
To that end, Tuter recommended adding three more deputies from the Broward Sheriff's Office to oversee the work being done by the Broward County Supervisor of Elections office.
Brenda Snipes, who heads that office, has taken on heat since last Tuesday's vote. Many have criticized the county's slow process, while some Republicans, including Scott, have openly accused Snipes' office of attempting to manufacture votes in a conspiracy to "steal" the elections for Democrats.
President Donald Trump has jumped on that bandwagon, saying on Twitter, "An honest vote count is no longer possible — ballots massively infected" — though he did not offer evidence to underpin that claim.
He also alleged "large numbers of new ballots showed up out of nowhere," but didn't explicitly say that fake ballots had, for example, been made.
https://twitter.com/realDonaldTrump/status/1061962869376540672
Court proceedings under Tuter were set to reconvene at 1 p.m. Monday. Tuter also asked lawyers on both sides to "tamp down the rhetoric" regarding the recount.
"We have to be careful about what we say," Tuter argued.