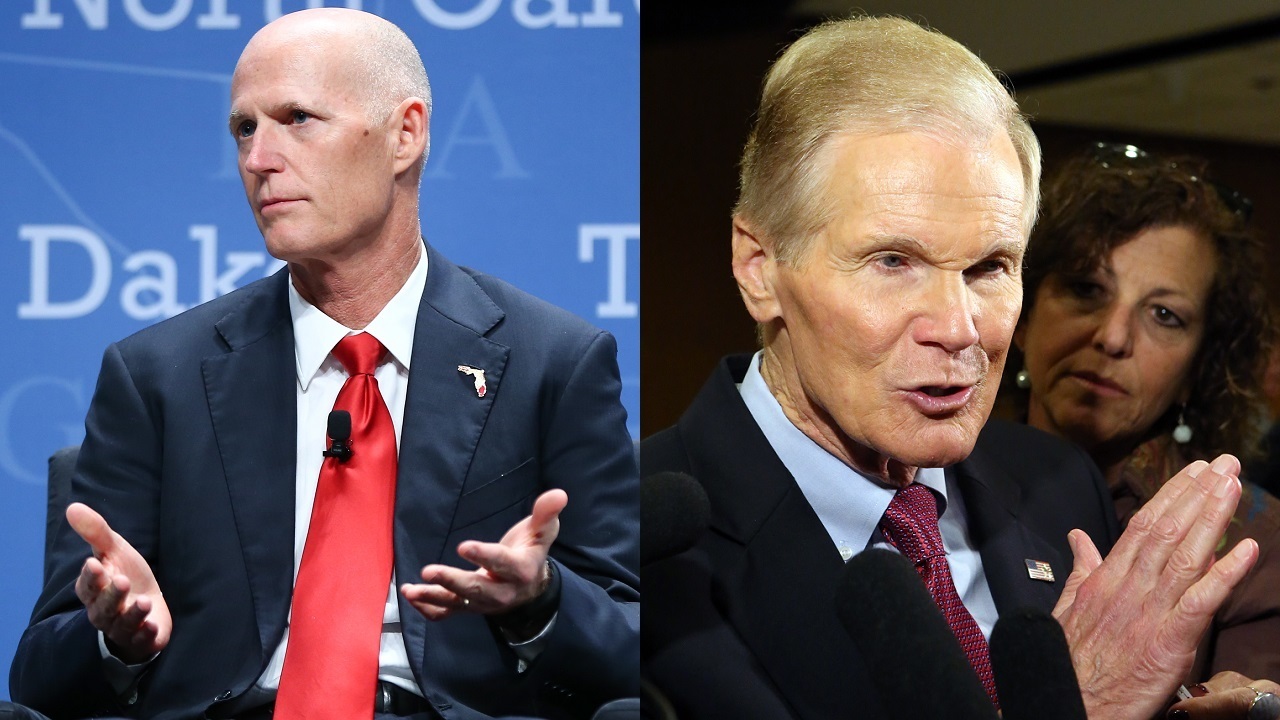 Gov. Rick Scott's senatorial campaign and the National Republican Senatorial Committee are suing the Hillsborough County Supervisor of Elections office for not allowing a designated representative for each group into the room where ballots are being recounted.
The parties filed the suit Tuesday in the Circuit Court of the 13th Judicial Circuit in Hillsborough County.
The lawsuit cites Florida law that "unambiguously entitles each candidate and each political party" one representative present in the room where the recount is happening.
The parties say their representatives have been forced to monitor the recount in a separate room behind glass "without the ability to hear what is transpiring in the recount room."
The lawsuit requests an immediate injunction against Hillsborough County Supervisor of Elections Craig Latimer and his office forcing them to allow a representative for both Scott's campaign and the Republican Party to be physically present in the same room where the recount is being conducted.
The lawsuit cites a Florida administrative code that defines entities allowed to have a representative present during a recount as "a candidate whose ultimate success or failure in the race could be adversely or favorably impacted by the recount."
It adds that the political parties affiliated with candidates in partisan races are also entitled to a representative.
Another provision states: "Recounts shall be conducted in a room large enough to accommodate … the necessary number of counting teams, the canvassing board members and representatives of each candidate, political party or political committee entitled to have representation."
The lawsuit was filed by an army of attorneys from GrayRobinson including Tim Cerio, Andre Bardos, Christopher Carmody Jr., George Levesque, Jason Zimmerman, Ashley Lukis, and Jeff Aaron.
Scott declared himself victorious in his U.S. Senate bid against incumbent Democrat Bill Nelson, but further counting of provisional and mail ballots put the two within a less than 0.25 percent vote margin, which triggers an automatic manual recount in all 67 Florida counties.
Both Scott and Nelson have filed a series of lawsuits including one by Scott attempting to allow the state to take control of voting machines when they are not in use. That suit was rejected. Nelson's campaign filed lawsuits seeking to block canvassing boards from rejecting unconventionally marked ballots and another, which was denied, to extend the recount deadline. That deadline is Saturday.
Statewide, more than 8 million ballots were cast in the race.
The Florida Governor's race between presumptive winner Ron DeSantis and his opponent, Andrew Gillum, is also being recounted. A manual recount is also underway in the Florida Agriculture Commissioner race. Locally, Senate District 18 ballots are also being recounted.
The Hillsborough County Supervisor of Elections did not immediately respond to a request for comment Tuesday evening.