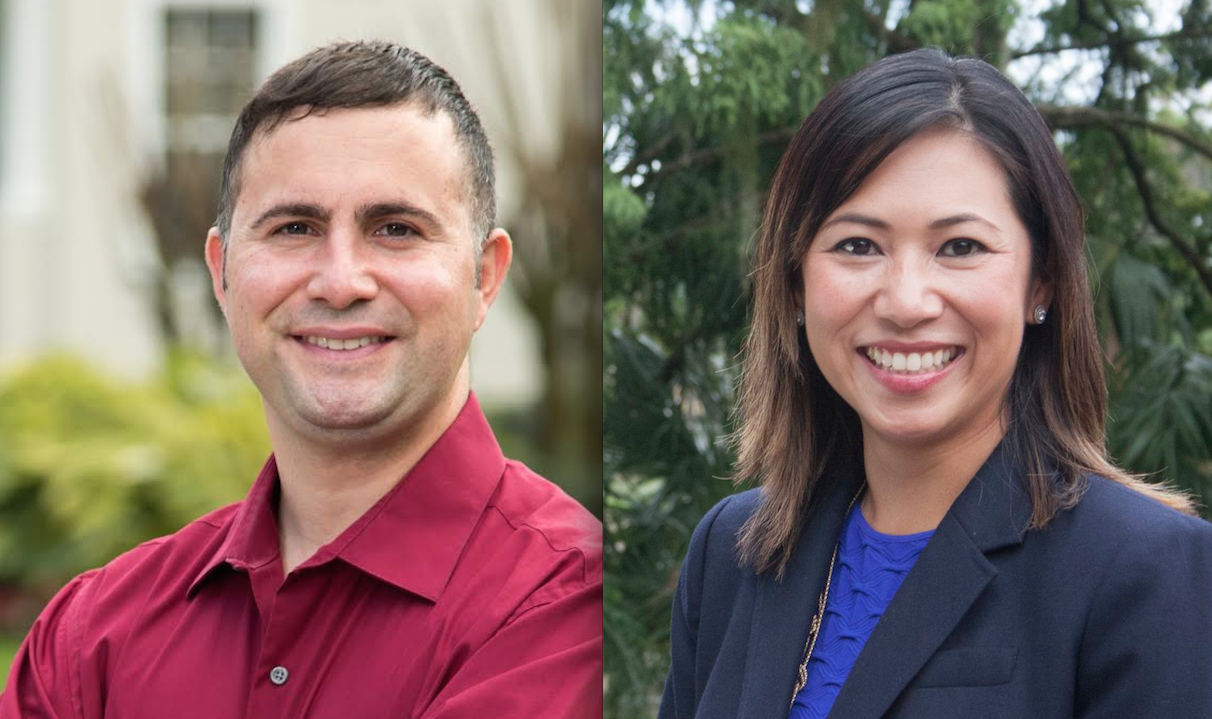 Democratic U.S. Reps. Stephanie Murphy and Darren Soto didn't waste any time flexing muscles of their centrist sides, signing a letter Tuesday to House Minority Leader Nancy Pelosi outlining a number of demands for House rules changes if Pelosi wants their votes for House Speaker.
The two Central Florida lawmakers, members of the bipartisan "Problem Solvers" caucus, joined seven other Democrats in sending a letter to Pelosi stating that they could not support any candidate for House Speaker who does not support the "Break the Gridlock" package the caucus proposed over the summer. They asked Pelosi for written commitments by Friday.
"We believe so strongly in these principals that many of us, this summer, publicly committed only to vote for a candidate for Speaker who embraces the spirit, direction, and specific language of these proposals," the letter reminds Pelosi.
"Given our rapidly approaching caucus meeting after Thanksgiving, and your familiarity with our proposal, we are eager to have your public commitment to the package of reforms by Friday, Nov. 16," the letter states.
The 116th Congress convening in January will see the Democrats controlling the House of Representatives. Pelosi is in line to take over as Speaker, provided insurgencies do not derail her bid.
Soto, of Celebration, and Murphy, of Winter Park, are the only Florida members of Congress to sign the letter.
The Break the Gridlock package was first drafted and published in June, includes five goals and 12 specific proposals that would reduce the powers of the Speaker and committee chairs to allow for more power for rank-and-file members of Congress from either party. Hialeah's Republican U.S. Rep. Carlos Curbelo also signed, but he lost last week and won't be returning.
The Problem Solvers' caucus and its Break the Gridlock package probably aren't Peloisi's biggest concern in her campaign to be brought back as House Speaker, according to a Washington Post story Tuesday, which  points out she faces a much bigger insurgency among new Democratic lawmakers. On the other hand, neither group is a real issue at the moment, as no other Democratic House member has yet announced a candidacy for Speaker. Pelosi is unopposed for the moment.
Murphy was upfront about her commitment to the Break the Gridlock package during her re-election campaign. When pressed at a debate in October if she would support Pelosi, she replied, no, not unless Pelosi formally backs the package.
The Break the Gridlock package also has been pursued by an affiliated bipartisan political action committee, No Labels, which spent $153,000 in October to back Murphy's re-election campaign.