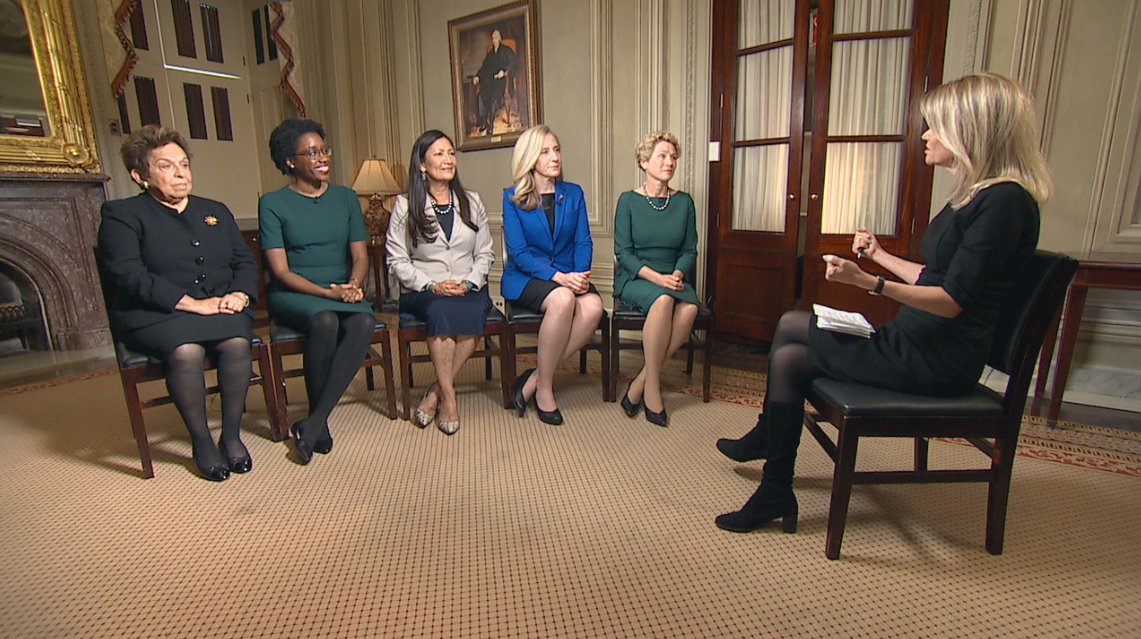 U.S. Rep.-elect Donna Shalala made clear on ABC News' This Week she would support Minority Leader Nancy Pelosi as the next Speaker of the House.
"This is not forever," Shalala said. "But right now, at this time in this transition, for the next two years, I'm with her."
Shalala spoke as part of a panel of five incoming Democratic congresswomen. Host Martha Raddatz asked all the women is they would support Pelosi for Speaker once the new Congress gets sworn in.
New Jersey Rep.-elect Abigail Spanberger said no, praising Pelosi as a "trailblazer" while suggesting Washington needs new people leading conversations.
But Shalala dug in and defended Pelosi, who previously served as Speaker from 2007 to 2011.
"Look at what the job is," Shalala told Raddatz. "It's a little bit of herding cats, and it's a little bit of keeping a Democratic party full of lots of different points of view."
But with Republican Donald Trump in the White House, Shalala stressed a Democratic Speaker will need to be poised for a tenuous relationship with the administration.
"I think Nancy has demonstrated time and time again that she has a backbone," Shalala said. "She;ll stand up to a president."
But the Miami Democrat said fights with the White House cannot be the only consequence of Democrats retaking the chamber in the mid-terms. When Raddatz asked about the potential to impeach the president, all the panelists including Shalala said their election wasn't about that issue.
"Of course, we want to hold this administration accountable," Shalala said. "But at the same time, we need to deal with the health issues; we need to deal with the environmental issues."
Shalala and other panelists also discussed the record number of women in the House this year.
Raddatz noted while Shalala comes into the House for her first term, she's no stranger to Washington. Shalala from 1993 to 2000 served as President Bill Clinton's Secretary of Health and Human Services, the entirety of his administration.
"I'm a freshman but I'm no rookie," she said. "People in the halls who work here say 'Welcome back' because they remember when I was here as a Cabinet officer.
"But I also think this was a revolution."