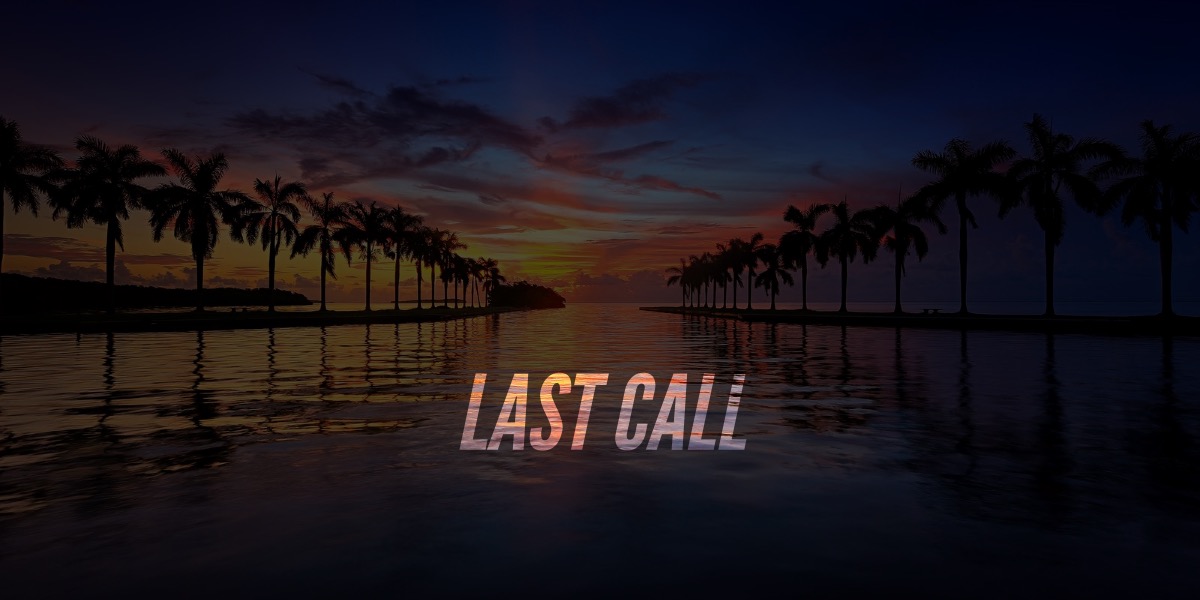 First Shot
(Ed. Note — It's a Thursday night takeover of 'First Shot' by Sachs Media Group's Karen Cyphers.)
Campaign rallies are a great place to get energized — and perhaps, it seems, also a great place to unlearn some basics of civics in the face of lofty promises.
If you ask Floridians what they believe their new governor can do unilaterally, the list is long (and often wrong), particularly among Democrats.
We did ask them, and we found some definite misunderstandings of our government. For example:
— 77 percent of Democrats and 47 percent of Republicans believe a governor can unilaterally raise or lower the minimum wage.
— 64 percent of Democrats and 37 percent of Republicans believe he or she could expand or restrict Medicare.
— 33 percent of Democrats and 20 percent of Republicans believe governors can eliminate the enforcement of immigration laws.
— And remarkably 21 percent of Democrats and 12 percent of Republicans believe a Florida governor can impeach a President of the United States.
Even more off-target, about 1 in 10 Floridians believe their governor could do all of these things.
At first, we suspected the awareness difference between parties could be explained by age (young people tend to know less about civics, and younger voters are more Democrats than Republicans).
But that's actually not the case.
Young Republicans actually have the greatest level of understanding regarding what it is that Governors can do unilaterally: 16 percent of millennial Democrats aged 18-34 believe that governors can do all of these things, compared with just 3 percent of millennial Republicans.
Then there's the one thing a Florida governor can do on his own, for sure: Veto bills passed by the Florida Legislature. On this, 77 percent of Democrats and 86 percent of Republicans correctly believe a Governor has that authority.
Evening Reads
"Will Gov. Rick Scott leave office early to become Sen. Scott? He won't say" via Steve Bousquet and Samantha Gross of the Tampa Bay Times
"Enterprise Florida awaits direction under Ron DeSantis" via Jim Turner of the News Service of Florida
"Will Ross Spano face an investigation into campaign loans before he even gets to Congress?" via William March of the Tampa Bay Times
"Carlos Curbelo considering 2020 Miami-Dade mayoral bid" via Alex Daugherty of the Miami Herald
"Florida Senate plans memorial for Dorothy Hukill" via the News Service of Florida
"Lauren Book files bill to shift concealed carry oversight to FDLE" via Danny McAuliffe of Florida Politics
"Rick Singh spent taxpayer money on personal travel, had strippers in office, lawsuit says" via Gal Tziperman Lotan of the Orlando Sentinel
"The FL Department of Education gave a top-level teaching certificate to a troubled substitute fired for misconduct" via Diane Rado of the Florida Phoenix
"Pics will leave Supreme Court without black justice" via Dara Kam and Lloyd Dunkelberger of the News Service of Florida
"NASA is returning to the moon. These are the companies getting up to $2.6 billion to do it" via Chabeli Herrera of the Orlando Sentinel
Quote of the Day
"Their choice may have been to exit the Florida market. Florida has a pretty clear policy: If you boycott Israel, we boycott you." — state Rep. Randy Fine, on Airbnb's decision to ban certain listings in parts of Israel.
Bill Day's Latest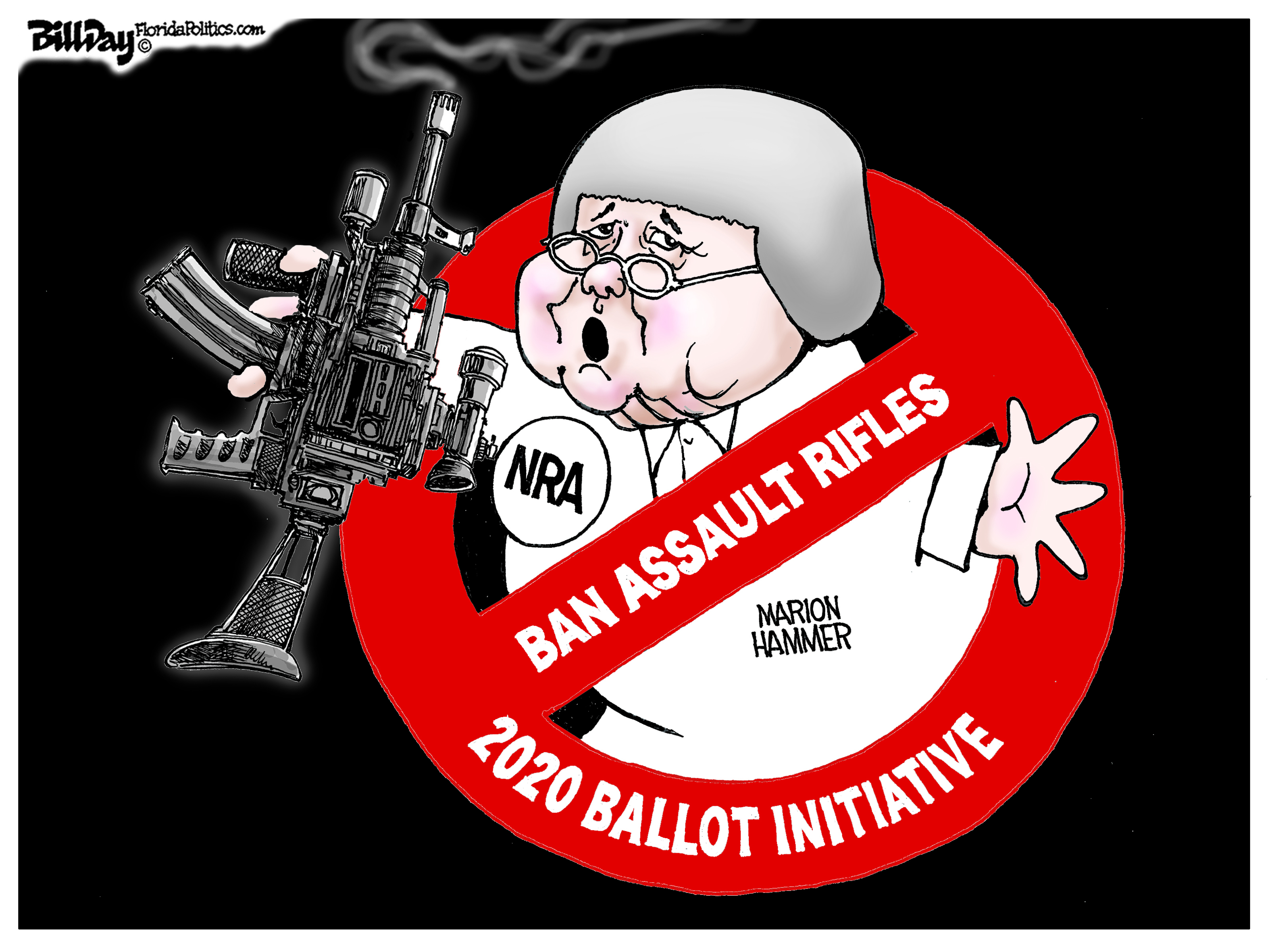 Breakthrough Insights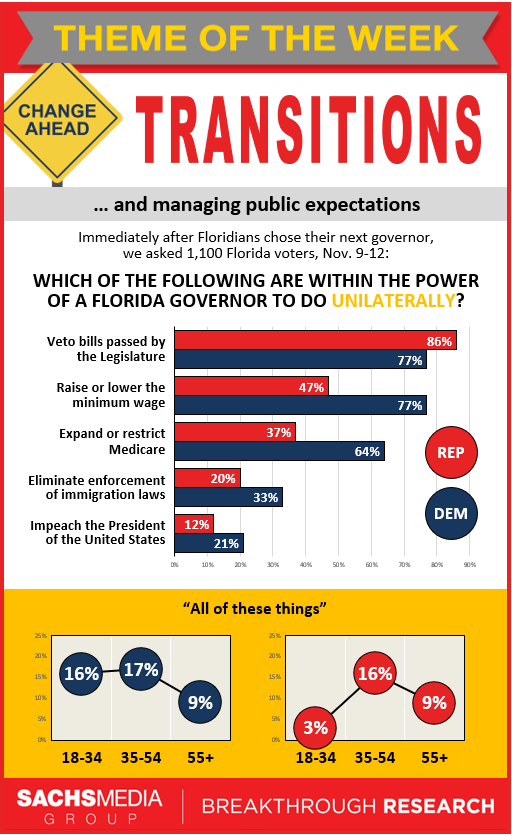 Wake Up Early?
The Revenue Estimating Conference will discuss issues related to highway-safety revenues. That's at 9 a.m., 117 Knott Building, The Capitol.
U.S. District Judge Robert Hinkle will hold a hearing in a case filed by the Florida Senate after allegations by legislative aide Rachel Perrin Rogers that she was a victim of sexual harassment and retaliation. That's at 11:30 a.m., United States Courthouse, 111 North Adams St., Tallahassee.
Gov. Rick Scott and the state Cabinet will meet by phone and consider a series of issues, including two Florida Power & Light power-plant projects. That's at noon, public access in Cabinet meeting room, The Capitol.
The Education Estimating Conference will analyze issues related to student financial aid at 2 p.m., 117 Knott Building, The Capitol.