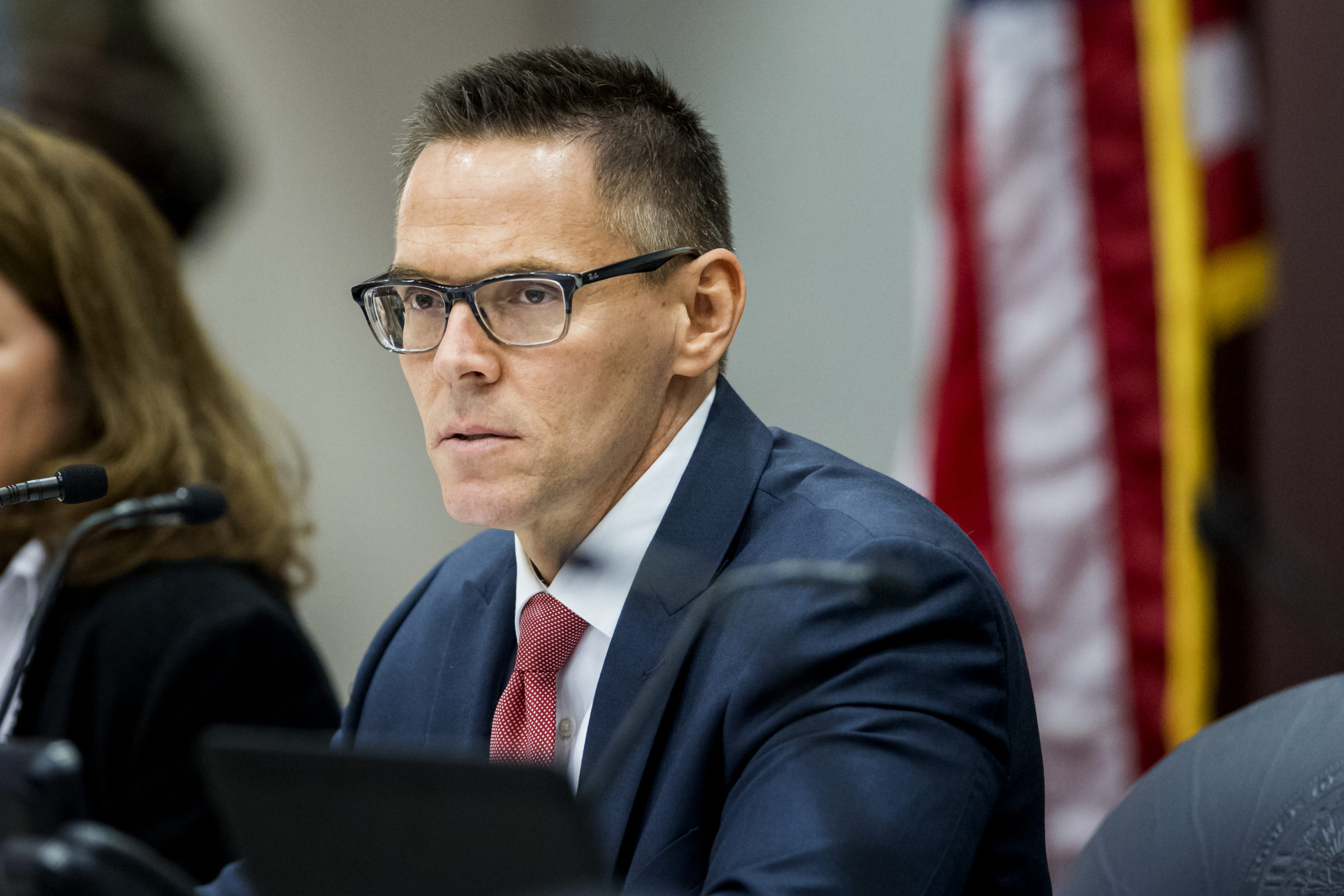 Ross Spano's path to Washington, D.C., has been anything but straightforward.
The Dover Republican was first elected to the Florida Legislature after a closer-than-expected campaign that saw him label his opponent a "domestic terrorist." Four years later, Spano was again facing a tough female opponent, so he went back to the familiar playbook, sending out a mailer criticized for being sexist.
A back-bencher in the Florida House (and snickered at as "odd" and "weird" by even some of his Republican colleagues), Spano decided he would run for Attorney General. Spano's high-water mark in Tallahassee was sponsoring a resolution declaring pornography a "public health risk."  The resolution recognized the health risk created by explicit material and acknowledged "the need for education, prevention, research, and policy change to protect citizens of this state."
Nevermind that after Spano first filed his anti-porn bill, Orlando Weekly discovered that his Twitter account had favorited a tweet featuring a porn clip from adult entertainment company Reality Kings.
Spano's bid to be Attorney General went nowhere fast. So after Lakeland Republican Dennis Ross announced he wouldn't run for re-election in Congressional District 15, Spano found a soft landing for his statewide ambitions.

Spano pulled something of an upset in CD 15, edging out former state Representative and full-throated Donald Trump supporter Neil Combee in a shotgun-wedding of a primary. Winning the GOP nomination in red-as-strip-loin CD 15, which includes parts of Lake, Hillsborough and Polk counties, is normally enough to guarantee admission to the U.S. House. But talk of a "blue wave" and the scrappy campaigning of a well-thought-of local Democrat, Kristen Carlson, reshaped the general election into one of those races the pundits suggest you keep an eye on.
Spano ended up beating Carlson by a margin that did not require a recount, which in Florida during this election cycle says something. The soft-spoken politician who nevertheless had scorched the earth en route to Tallahassee is now on his way to D.C.
With that porn fetish and propensity to burn down everything around him, Spano should fit right in!
That's if he actually makes it to the nation's capital.
Florida Politics' Jacob Ogles and the Tampa Bay Times' Steve Cantorno report that Spano put out a news release on Saturday in which he said that he borrowed $185,000 from two people and then lent his campaign $167,000 during the same time period.
During the campaign, he said the money had come from personal funds.
In his release, Spano said he believed he was acting in compliance with the law.
Actually, the opposite is true.
Loans made to a candidate to help with a campaign run afoul of campaign laws when they exceed contribution limits.
Accordingly, Ross Spano's election is a fraud. He stole an election. Probably not from Kristen Carlson (although an argument can be made there that he did) but almost certainly from Combee.
Because at the time Spano was accepting that money and loaning it to his campaign, one poll after another showed Combee leading Spano. Of more than 16 races, the only outcome in a down-ballot contest incorrectly forecast by St. Pete Polls was Spano's defeat of Combee.
But now we know why the polls got it wrong: Spano cheated.
Article I, Section 5 of the U.S. Constitution states, "Each House shall be the judge of the elections, returns and qualifications of its own members…" Only on rare occasions has this clause been used to prevent a member-elect from being seated in the U.S. House.  It was last invoked against Roland Burris who had been ensnared in the Rob Blagojevich corruption charge, but even under that cloud Burris was eventually seated.
The difference here is that no one, not even Spano, is denying what has happened. Spano can try all he wants to shift the blame to those around him, but the crime has been committed.
This controversy will dog Spano going forward no matter what he does. In fact, the FBI may soon be knocking on his door.
He will be pummeled by whoever steps up to challenge him in 2020 (in a district that increasingly looks like it's in play for the Democrats.)
No one in D.C. will want to stand next to him while this situation remains unresolved. His fellow Republicans would do well to avoid him if they see him walking their way.
Spano needs to put the needs of his constituents ahead of his ever-present ambitions. He should abandon his pursuit of a seat in the U.S. House and allow for a special election to be conducted. If he wants to stand before the voters of Central Florida and explain how those loans were not campaign contributions, have at it.
But, in the meantime, the other, rightfully elected members of the U.S. House of Representatives should refuse to seat Ross Spano in their chambers.
—
Material from the Associated Press and Orlando Weekly was used in this post.