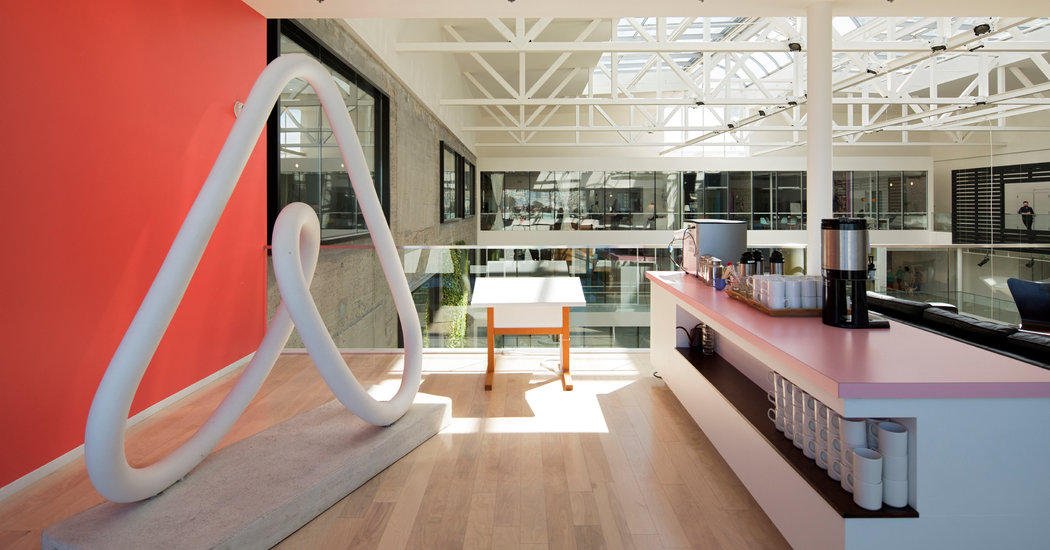 Airbnb filed suit against Palm Beach County Monday over the county tax collector's charge that the vacation rental company should be policing listings on its platform for users who aren't paying bed taxes.
The lawsuit, filed in Palm Beach Circuit Court, centers around a rule that requires users who list homes on the site, also known as "hosts," to register with the county, pay an annual fee and submit a monthly tax return for the 6 percent bed tax Palm Beach County levies on short-term rentals.
Under the rule, hosts who don't give the county their cut can be assessed a fine of up to a $500 per day per unit.
And Palm Beach County Tax Collector Anne Gannon believes Airbnb should be responsible for ratting out users who don't comply with the county's ordinance.
Citing Section 230 of the Communications Decency Act, Airbnb says Gannon's assertion is malarkey. If the county wants that money, the onus is on the them, not Airbnb, to follow up with users.
Section 230, as written says, "No provider or user of an interactive computer service shall be treated as the publisher or speaker of any information provided by another information content provider."
In English, the owners of a web platform can't be held responsible for the actions of a user. There are some carve outs to that law, most of them dealing with intellectual property issues.
"Palm Beach has enacted an ordinance punishing home-sharing platforms, like Airbnb, that publish third-party listings advertising short-term rentals, and compelling those platforms to disclose confidential, non-public information about their users without any legal process or pre-compliance review," the lawsuit states.
"But state and federal law protect Airbnb and other home-sharing platforms from precisely the kinds of measures the County seeks to impose."
Just as YouTube can't police all the many hours' worth of video its users upload every minute, and FaceBook can't prune the millions of comments per hour of its billion-plus users, Airbnb is arguing it shouldn't have to do Gannon's job for her.
And according to Airbnb, it's Palm Beach County that's running afoul of the law, not them.
"The Ordinance is inconsistent with the CDA because it (i) requires Airbnb to 'actively prevent, remove, and cancel' certain third-party rental advertisements and (ii) requires Airbnb to monitor, review, and verify that third-party content by penalizing booking transactions for certain third-party rental advertisements," the suit states.
"By imposing these obligations and duties on Airbnb, and costly liability for failure to comply, the Ordinance impermissibly treats Airbnb as the publisher or speaker of third-party content. The CDA therefore pre-empts the Ordinance."
The suit also asserts the ordinance is a violation of the Stored Communications Act, the Florida Security of Communications Act, as well as the U.S. and state constitutions.
Regarding the latter, the county is violating the state constitution's "right of privacy," which states that "every natural person has the right to be let alone and free from governmental intrusion into the person's private life except as otherwise provided herein."
The suit comes after years of wrangling between vacation rental companies and the tax collector's office over the bed tax question.
In 2014, the tax collector's office filed suit against Airbnb — as well as Homeaway, Tripadvisor and Couchsurfing International — claiming that because the companies facilitated short-term rentals, they were required to collect bed taxes, also known as tourism development taxes, on the county's behalf.
That lawsuit also claimed the companies were misleading customers by charging a service fee on bookings, which it said could have been misinterpreted as a tax that would be forwarded to the county.
While Airbnb has thus far been unsuccessful in getting statewide guidance through the Legislature, the company does collect sales tax, which it remits to the state, and has entered into dozens of agreements with individual counties to collect and remit bed taxes.
Last year, the company collected and remitted nearly $46 million in taxes for Florida state and local governments, a massive increase over 2016, when the company collected and remitted more than $20 million in taxes.
Palm Beach County has not entered into any agreement with Airbnb, making it the odd man out in South Florida. Included in those 2017 tax collections are $1.87 million remitted to Broward County and another $3.3 million sent to Miami-Dade's coffers.
The lawsuit is below.
Airbnb v. County of Palm Beach by Andrew Wilson on Scribd