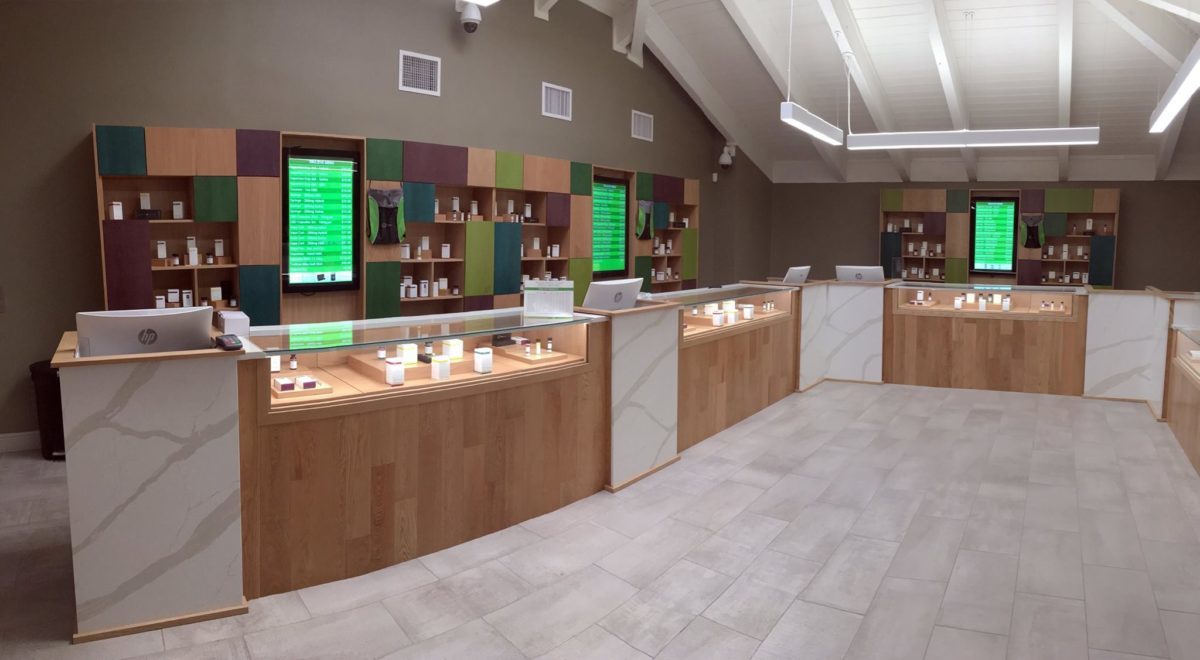 Circuit Judge Karen Gievers has asked attorneys whether a new constitutional amendment should guide her decision over how many retail stores medical marijuana providers in the state can open, and where.
Court records accessed Monday show that Gievers asked lawyers for Trulieve, a medical cannabis company, and the state's Department of Health for opinions on the applicability of one part of Amendment 6.
That measure is better known for creating a crime victims' 'bill of rights' and for increasing the state's judicial retirement age from 70 to 75.
But it also requires the state's judges "to independently interpret statutes and rules rather than deferring to (a) government agency's interpretation," according to its ballot summary.
Unsurprisingly, the state's lawyers say it doesn't apply; Trulieve's lawyer says it should.
Here's why: Trulieve, which records show has 23 retail locations, wants to open more stores. "The right to compete statewide without restriction was an essential part of Trulieve's business plan and a significant incentive to enter this novel business," its original complaint says.
The state, however, wants to "limit to 25 the number of dispensaries that dispensing organizations (can) establish."
The constitutional amendment on medical marijuana passed by voters in 2016 "does not limit the number of dispensaries for licensed suppliers," the suit says.
But an implementing law sets a limit on dispensaries statewide and "further subdivides this statewide quota into five regional quotas based on population … This cap on dispensaries expires April 1, 2020."
"The sole purpose of this statutory cap on the number and location of dispensaries is to temporarily suppress competition among MMTCs," or medical marijuana treatment centers, the suit says.
Gievers said "the effective date of that portion of Amendment 6 appears to be the first Tuesday after the first Monday in January (or Jan. 8), a date (that) will occur before this case — including any appellate review — is concluded." She held a non-jury trial in August and has not yet ruled.
Eduardo Lombard, a partner with the law firm of Vezina, Lawrence & Piscitelli in Tallahassee, told Gievers the amendment is "entirely inapplicable" to the case and that applying it would be "reversible error." He's representing the Health Department.
Noting the suit was filed last year, "it would be particularly egregious to apply a new and different law in a case in which the trial has already been held … The traditional notions of fair notice, reasonable reliance, and settled expectations would be subverted," Lombard wrote.
Trulieve attorney David K. Miller, with Nelson Mullins Broad and Cassel in Tallahassee, countered that his client "seeks prospective relief, to declare Trulieve's future dispensary rights."
Therefore, "Trulieve's rights under the amendment have accrued, even if the amendment is not yet effective," he wrote. "Any declaration of Trulieve's future rights (to open new locations) would be incomplete if this amendment is not given effect."