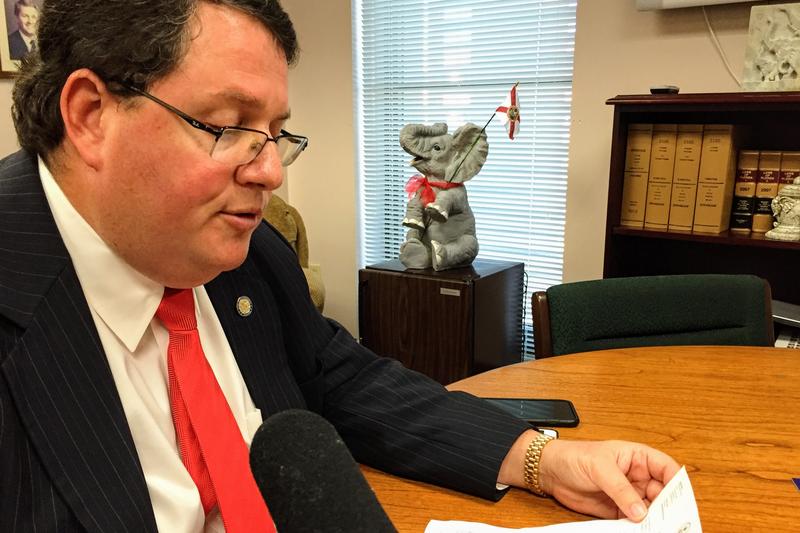 State Rep. Randy Fine launched his 2020 re-election bid on Nov. 19, and thanks to his prodigious fundraising effort last cycle he was able to hit the ground running.
A newly filed campaign finance report shows the Brevard County Republican already has $21,500 in the bank. The bulk of that money — $20,000 — marked down as a carryover from his 2018 run. The other two contribs listed on the report: A grand from Ygrene Energy Fund and $500 from Dosal Tobacco Corporation.
Fine won his second term in House District 53 last month after shellacking West Melbourne Democrat Phil Moore by 10 points, or about 8,000 votes out of the 76,549 ballots cast.
Thus far, no challenger has stepped to the plate to challenge Fine in 2020.
The Brevard Delegation chair amassed more than $275,000 in hard money for his 2018 run. By comparison, Moore raised $22,500 and had spent about $21,000 as of Nov. 1, meaning Fine's 2020 campaign has already surpassed the total bankroll of his 2018 challenger.

As of Nov. 1, the double Harvard alumnus had more than $100,000 in hard money in his 2018 campaign account. Termination reports for the 2018 cycle aren't due until February, but if the transfer to his 2020 fund is any indication, Fine spent about $80,000 in the final days leading up to the Nov. 6 general.
In addition to his campaign cash, Fine has another $85,000 stashed in his affiliated political committee, Foundation for our Children's Future. It is unlikely Fine will need to deploy any soft money in his bid for term No. 3.
In the nearly three years since he launched the committee, he's tossed hundreds of thousands of dollars into the political committees of his GOP allies in the Legislature, with only a small fraction of the soft money heading to his own campaign efforts.
HD 53 covers southern Brevard County and has a hefty Republican lean despite the party only holding a 2-point edge over Democrats in voter registrations. Two years ago, the district voted plus-10 for then-candidate Donald Trump at the top of the ticket. The same cycle saw Fine dispatch Democrat David Kearns by 14 points.