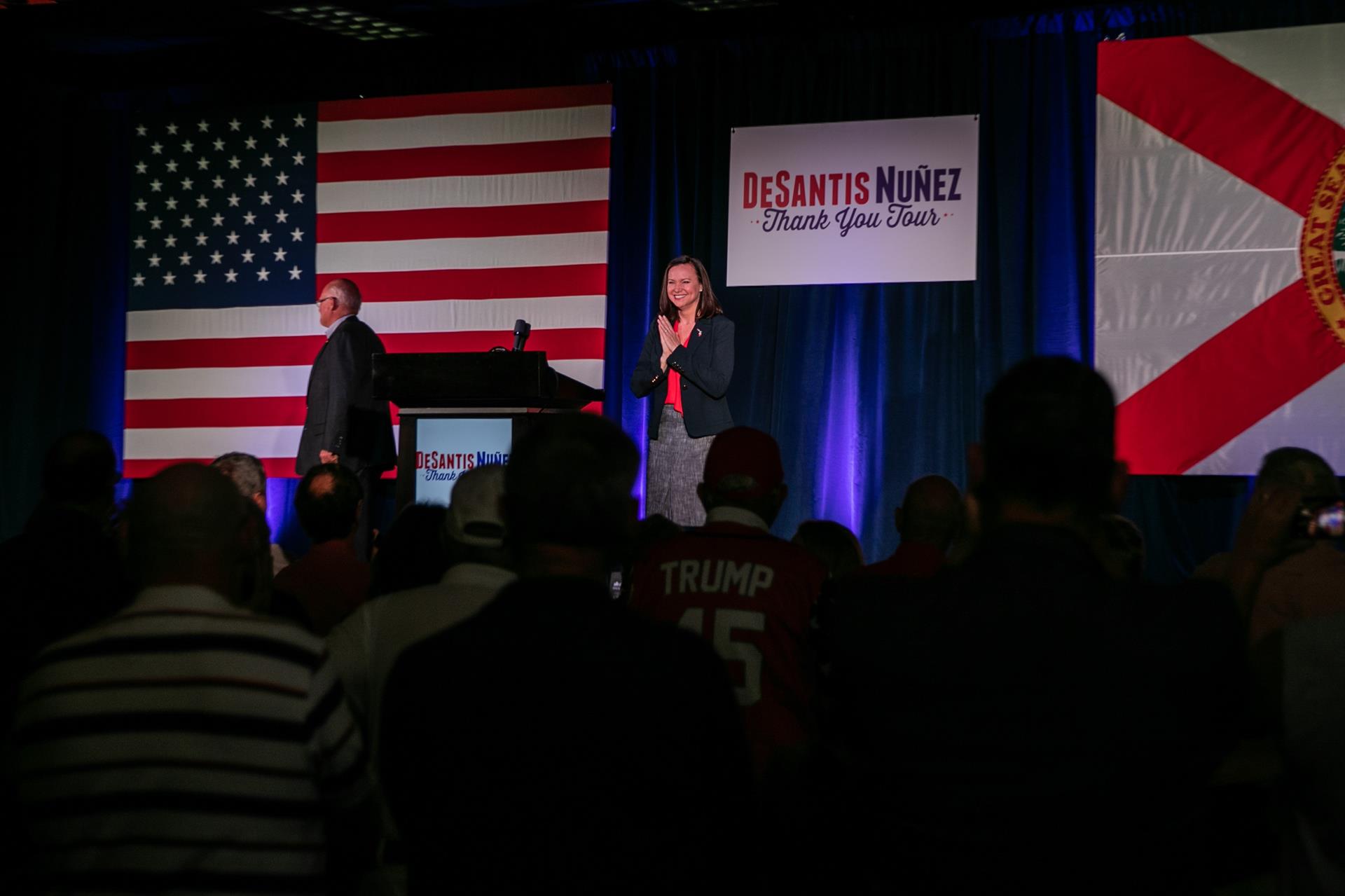 Outgoing Cabinet members like won't meet again to address a pardon for the Groveland Four. But Attorney General-elect Ashley Moody said the cause won't go ignored.
Asked about how her office will address the pardon for the Lake County men falsely accused of raping a woman in 1949, Moody told Florida Politics she will look at the case after taking office.
"It's going to be one of the first things I look at when we get to work," said Moody.
"It's something I'm very interested in."
Moody spoke at the first stop in Gov.-elect Ron DeSantis' "Thank You Tour" following the success of most Republican candidates in Florida statewide elections in November.
The incoming Attorney General made clear, as she did through the campaign, she would build on predecessor Pam Bondi's record, not shy away.
"Talk about standing on the should of giants, I'm following Pam Bondi," she told the crowd in New Port Richey. "I have to stand on a giant in high heels."
Moody for her part stressed at the rally in New Port Richey her strong roots with law enforcement. A former judge, she's married to Drug Enforcement Agency Agent Justin Duralia.
Moody today followed DeSantis to The Villages, in Lake County where the saga of the Groveland Four took place.
Both the Florida Senate and Florida House passed resolutions calling on the pardon of Walter Irvin and Charles Greenlee, the only men in the Groveland Four who lived long enough to be convicted and jailed.
Neither resolution drew a single no vote.
But the clemency board took no action on the Groveland Four.
And with the canceling of the last meeting of the board this year on account of Gov. Rick Scott attending the funeral for President George H.W. Bush, the matter likely must wait until a new Governor, Attorney General and Agriculture Commissioner take office in January.