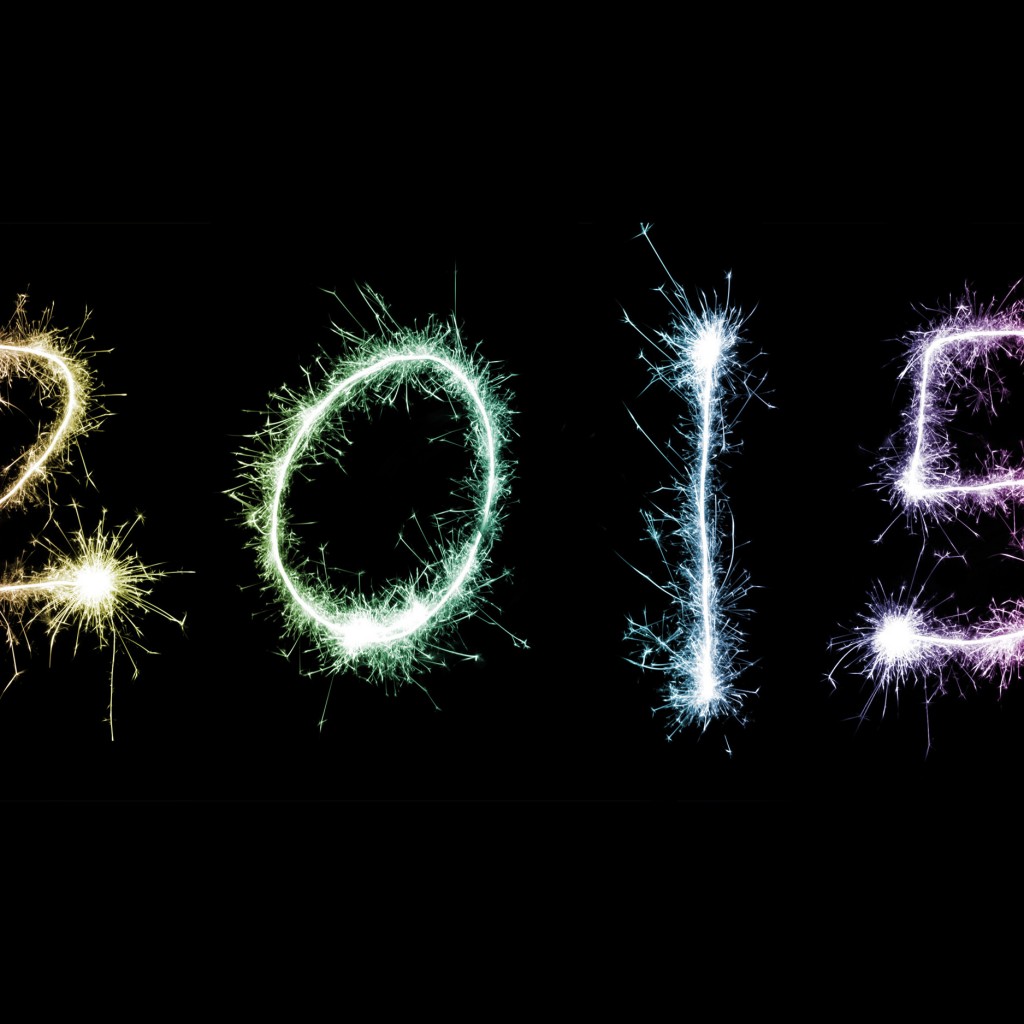 Some of these are outright predictions, but most of these stories are events that we'll be watching for in 2015.
1 – Florida State's reign as national champions ends
January 1, 8:30 p.m. eastern time. It was great while it lasted, but the Noles' uncanny run of luck and two-year undefeated run comes crashing down on New Year's Night as Jimbo Fisher and Jameis Winston lose out to Marcus Mariota and the Oregon Ducks at the Rose Bowl, in the first-ever College football playoff game.
2 – Same-sex marriage in Florida becomes law, at some point
Depending on how Supreme Court Justice Clarence Thomas rules (and as I went to press, he had not weighed in yet), there is the possibility that on January 6 at 12:01 a.m. same-sex marriage becomes the law in Florida, and the first marriages take place in Washington County.
Of course as we know, the law firm of Greenberg Traurig, the law firm for the association representing Florida's 67 court clerks, has said that if the law changes in the first week of the new year, the new law only applies to Washington County up in the Panhandle. Other civil rights attorneys disagree, so it's hard to say.
3 – Will there be more than just one new member on the Tampa City Council in 2015?
Five of the seven current members of the City Council are running for re-election this coming winter, and all are strong favorites to be re-elected. Mary Mulhern is term-limited out after an eight-year run, and as of now looks like she will go quietly into the private sector.
The other term-limited council member is 74-year-old Charlie Miranda, who will now take his talents and his professional career over to the District 2 citywide campaign, where he'll face Julie Jenkins and Joe Citro. The conventional wisdom is that Miranda wins, but maybe he doesn't.
Miranda's District 6 race will have a new face representing it come next April — as Jackie Toledo, Guido Maniscalco, or Tommy Castellano battle it out this winter to get on the board. The early money is on Toledo.
4 – Now that the Tampa Bay Rays still can't talk to officials in Tampa about a new stadium, what happens next?
Why do things feel like they're going to get worse between the Rays and the city? Meanwhile, what's with the Tampa fantasy anyway? The fact that Jeff Vinik's grand vision for revitalizing the Channel district doesn't include any space for a ballpark knocked out the fantasy of many Rays-to-Tampa supporters, who are now trying to rally behind the concept of a ballpark where Tampa Park Apartments now sit off of Nuncio Parkway running up to Ybor City. Color us skeptical.
And that's not even getting to how the hell this $500 million to $600 million facility is going to be financed. Yes, first things first, but Bob Buckhorn has said directly that it won't be coming from a tax referendum.
But will the Rays ever get that opportunity? Will Sternberg sell?
5 – Do Hillsborough county commissioners go all in or run away from putting a one-cent sales tax on the ballot for light-rail?
Although any such measure wouldn't be voted on until the end of 2016, the serious work of putting together such a plan is going on now. And all of a sudden, the enthusiasm that County Administrator Mike Merrill, Mayor Bob Buckhorn and others were expressing about the measure before the Greenlight Pinellas electoral debacle has muted considerably.
But the work continues on, as the county is paying $900,000 for Parsons Brinckerhoff to deliver a comprehensive transit plan sometime this spring. But how do the members of the BOCC feel about it now? Like the baseball stadium dilemma, this saga will continue all year long.
6 – Marco Rubio announces….?
Jeb Bush made the biggest move of any potential 2016 GOP presidential nominee by announcing in mid-December that he is probably running. Not only did he put pressure on Chris Christie and Mitt Romney specifically to make a decision soon, but he certainly boxed U.S. Sen. Marco Rubio in about his own timetable for running for president.
Make no mistake about it — Rubio wants to do it, and in early December at the GOP Winter Meetings in Tampa he gave a clear and concise speech on addressing middle-class problems that all but announced that he's running for office.
Money is now an issue, but perhaps Rubio tries it out in 2015. Doesn't officially say he's running,  but makes a few trips to Iowa and South Carolina to "test the waters," as they say. What's he got to lose? He can still come back and run for re-election in 2016 if he doesn't get much love from the voters.
 7 – The Florida Legislature and medical marijuana
Conventional wisdom is that the conservative-leaning Legislature wants nothing to do with serious medical marijuana, (i.e."euphoric" pot), hence the desire last year to craft the Charlotte's Web-style legislation. But surely a medical marijuana amendment will likely bring out more liberal voters to participate in the general election in 2016, when possibly Jeb Bush is on the ballot as the Republican Party standard bearer?
8 – The Seminole Compact
The agreement that allows the Seminole Tribe of Florida to offer blackjack and other card games at locations (including its Seminole Hard Rock Hotel & Casino in Tampa) expires in 2015. Major casino operators (Hello, Mr. Adelson) and Florida's existing pari-mutuel industry want the compact to be used to open the door to new casinos in the state. The Legislature punted on the issue a year ago. They can't do that this year.
9 – Rick Scott's political persona
A key question that interested observers contemplated during this year's gubernatorial campaign was, which Rick Scott will be governing in 2015 and beyond? The Tea Party icon in his first three years in office changed his style this year, where he signed the largest spending budget in state history, which provided plenty of hometown projects for lawmakers, while increasing money for public schools, state colleges and universities, environmental projects and child welfare.
10 –  Pinellas County legislators craft bills to rein in Duke Energy and to reform the PSC.
But will they carry any real impact and real reform or just give the resemblance of "doing something" to satiate angry energy consumers? Worth watching.