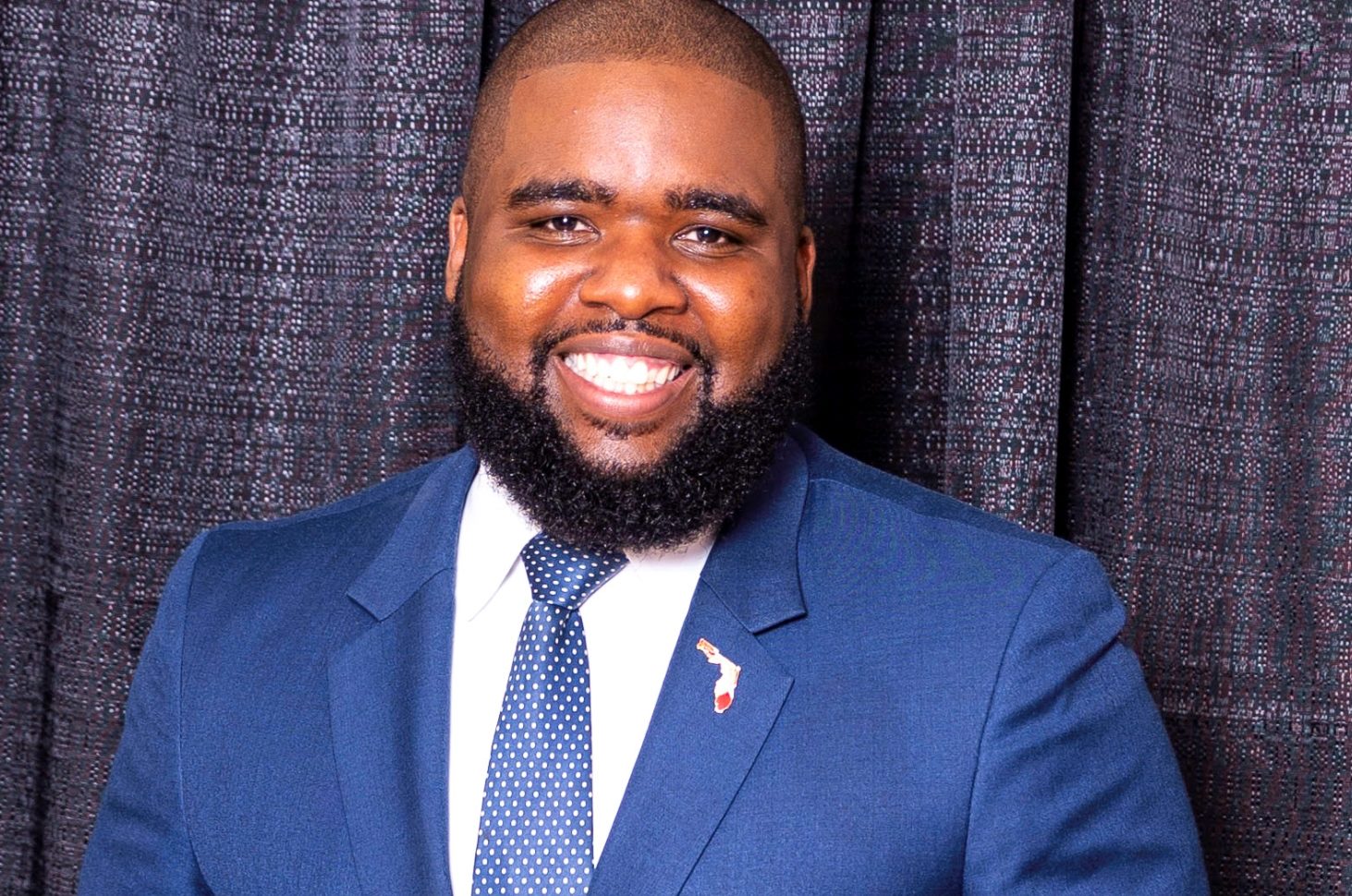 Vincent Evans, a former political director for Andrew Gillum and a member of U.S. Rep. Al Lawson's senior staff, could try to replace suspended Tallahassee City Commissioner Scott Maddox.  
If Evans commits, he'd be running against a deep bench of potentials. More than 30 candidates submitted applications to the city as of Tuesday evening.
Evans, 30, told Florida Politics he'd make the decision "very soon." He said he's received encouraging calls from a "cross-section of individuals who are respected in the Tallahassee community."
Evans' resume is filled with experience working for candidates and officeholders up and down the ballot. He currently splits time between Tallahassee and Washington, D.C., and works as a senior adviser to Lawson, whose district stretches from west of Tallahassee to Jacksonville. 
Evans has strong ties to City Hall. He advised Gillum during the former Mayor's unsuccessful campaign for Governor and before Lawson served alongside City Commissioner Curtis Richardson as an aide.
Richardson, along with the other two commissioners and Mayor John Dailey, will submit a shortlist of three applicants before voting on Maddox's replacement on New Year's Eve.
Gov. Rick Scott suspended City Commissioner Maddox last week after Maddox and former Downtown Improvement Authority Executive Director Paige Carter–Smith were indicted by a federal jury for public corruption. Both are pleading not guilty to the charges in the 44-count indictment.
During a news conference on the day charges dropped, Dailey told reporters that local government will "write the next chapter" after replacing Maddox.
Evans said he could bring "added value" to what appears to be a "new direction" the city is taking in the wake of the indictment.
Evans said he'd prioritize beefing up government transparency and ethics. He'd also support efforts to expand renewable energy and direct more attention to the Southside region.
"Having been at City Hall before, I personally have a grasp of where the city is and what the opportunities are moving forward," Evans said.
Evans said that Leon voters have recently backed more progressive candidates. He fits the bill. 
"There are a certain set of values that folks need in the City Commission, particularly in this city," Evans said. He cited the recent victories of Commissioners Jeremy Matlow and Dianne Williams–Cox as a successful referendum on progressive candidates.
Evans is a native of Green Cove Springs and moved to Tallahassee to pursue a degree in political science from Florida A&M University.