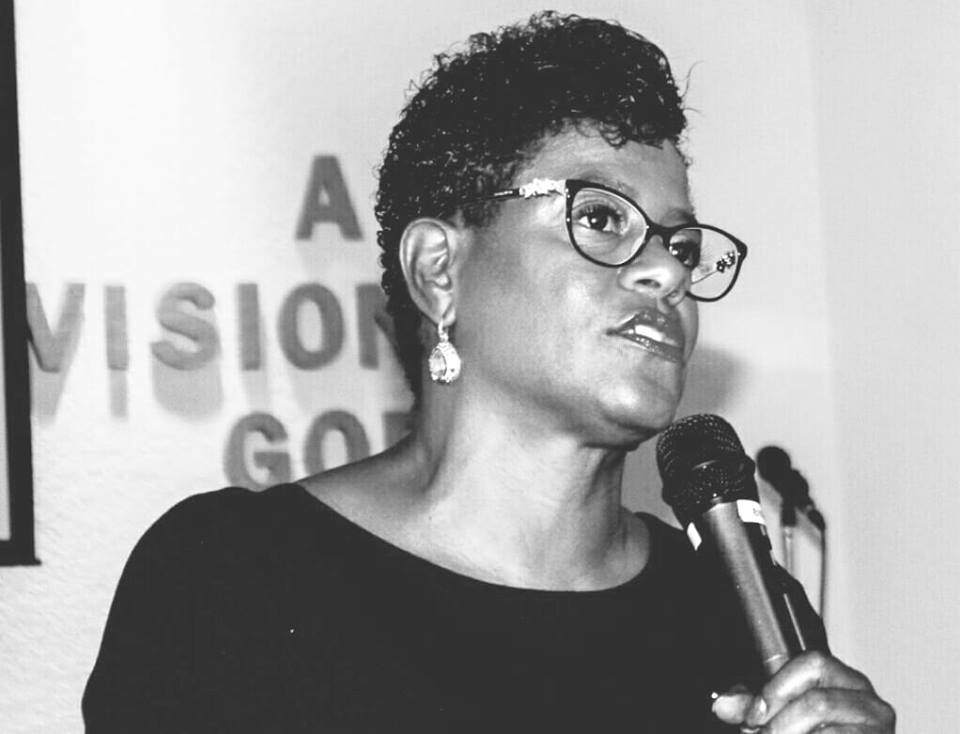 With Christmas celebrations behind us (some trees are already at the curb), 2018 is quickly reaching its terminus.
Some Jacksonville political types have had years to forget. Below, some who have had years to remember.
________
Politician of the year: Lenny Curry
"To be the man, you've got to beat the man," Ric Flair used to say when wrestling was real.
Jacksonville's Mayor right now is the man. And he has exerted his will over the local political process.
This year, he got the JEA CEO he wanted (Aaron Zahn) and the Kids Hope Alliance CEO he wanted (Joe Peppers).
He appears poised to have the City Council he wants; the Jacksonville Chamber of Commerce's political arm has endorsed candidates and incumbents who play ball with the Mayor's Office.
Anna Brosche? Garrett Dennis? Alvin Brown?
People have said, are saying one or more of this trio will run.

Good luck: the Mayor has $3 million banked, a media machine in high gear, and a script written for every day between now and the First Election in March.
_____
Operative of the year: Susie Wiles
Who else?
Wiles took over the Ron DeSantis campaign when it was sucking wind, then set a course for victory as she did for Donald Trump in 2016 and Rick Scott in 2010.
When Wiles came in, polls showed Andrew Gillum with leads outside the margin of error, with women and swing voters breaking his way.
The campaign just kept chipping away, and dominated news cycles with "Hamilton" tickets, "Dream Defenders" pledges, and other narrative points making the point that Gillum didn't match up with Florida values.
Gillum had a raft of celebrity endorsements and more money than his campaign was able to spend. DeSantis had the Fox News green room and the President.
Most reading this remember how the campaign went. Local parties complained DeSantis wasn't giving them enough help.
His team worked its plan. And now he's got the the Governor's Office … something that no one except Brad Herold predicted a year ago.
Honorable Mention: Tim Baker. Curry's political op was part of that DeSantis campaign stretch run.
_____
Operator of the year: Brian Hughes
The "bad boy of comms" moved from the campaign op to the Mayor's office in 2018, where he became the chief of staff Mayor Curry probably wanted when he first came in.
"He's my guy," was what Curry said a year ago.
Curry's previous chief of staff, Kerri Stewart, was described by some close to the mayor as not being completely in line with the agenda. Toward the end of her tenure, there was talk of a power struggle behind the scenes — talk that no one refuted when it was reported.
Stewart, a consensus-builder by nature, struggled with the heightened politics of the Mayor's suite. Hughes, assert some familiar with Stewart's thinking, was the root of those politics.
Hughes' style, as ever, rubs some people the wrong way. Lots of grousing, off the record (though Councilman Garrett Dennis routinely badgers Hughes on Twitter).
However, the reality is that he has gotten results, compelling a diverse group of self-interested politicos and hangers on into rowing in the same direction.
_____
Enforcer of the year: Aaron Bowman
When this former Mayport commander took over the City Council presidency from Anna Brosche, he resolved to bring the body back in line with the executive branch.
Bowman has worked to kill bills he thought were pointless or out of line, such as the recent attempt to return a cash donation to the United Arab Emirates.
Bowman and Mayor Curry are also co-messaging effectively in front of business groups, such as the Jax Rotary Club.
"We don't always agree," Bowman said, "but you don't hear about us disagreeing."
Bowman has dealt with flux on Council: two members suspended pending resolution of fraud charges, and a third resigning for a failed run for a different office.
During the presidencies of Greg Anderson and Lori Boyer, Council was perceived to be as independent as the Soviet Politburo.
Perhaps by design, perhaps because it's the truth, the Curry administration has moved rhetorically to respect Council's role.
"Some have suggested Council is a rubber stamp," Curry said. "They're not a rubber stamp."
The administration and Bowman have worked together on long-range planning, including a five-year strategic plan still being refined in committee.
If Curry wins re-election, how important was it that Bowman (and not someone else) was president?
____
Candidate of the year: Kim Daniels
It's probably time for Jacksonville politicians to kiss the ring. To recognize that state Rep. Daniels just isn't going away.
Ask Paula Wright, former chair of the Duval County School Board, what it's like to run against her.
Daniels was helped along by mail from political allies of Jacksonville Mayor Lenny Curry, which targeted Wright and lauded Daniels, in part to teach a lesson to Duval Democrats for opposing him. The pass-through Conservatism Counts committee blamed Wright for crime in Duval County schools in mailers and the like.
Wright was the Duval Dems establishment choice, endorsed by Sen. Audrey Gibson, state Rep. Tracie Davis, and Councilman Garrett Dennis. Daniels, conversely, was targeted for myriad scandals and apostasies from party orthodoxy.
However, for reasons unknown, the Dems didn't close the primary.
In the end, voters went with the incumbent, who was backed by many Jacksonville Republicans. Daniels won by 10 points.
We asked Daniels about the party gunning for her a couple of weeks back.
"Primaries don't bother me at all. That's what the process is all about," Daniels said.
"I think the more you're primaried, the stronger you get. The ones who aren't primaried, they have to worry, because they don't have name recognition. So when you're primaried and you win, you're good," Daniels added.
"But those who aren't primaried, who sit back behind the scenes and just get on the ballot. I think that's more scary. Being primaried has been a blessing," Daniels concluded.
As the saying goes, "too blessed to be stressed."