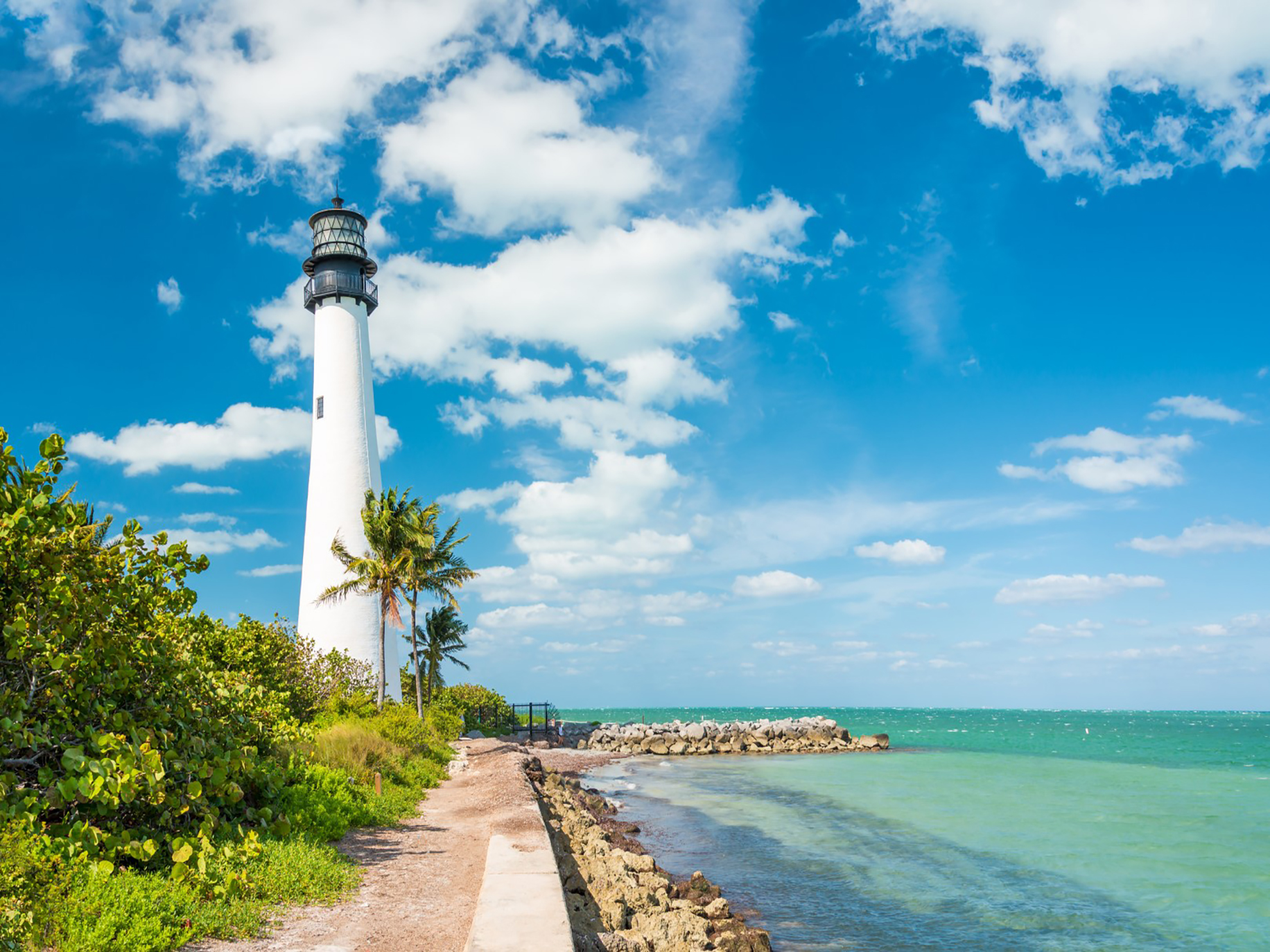 Sunburn — The morning read of what's hot in Florida politics.
By Peter Schorsch, Phil Ammann, Daniel McAuliffe, Jim Rosica, and Drew Wilson.
Here's a fun scoop to start the morning: Last week Florida Politics reported that Nikki Fried's inaugural committee has announced the first of a slate of events leading up to her swearing in as Agriculture Commissioner, including an inaugural ball to held at 7:30 p.m. Jan. 7 at the University Center Club in Doak Campbell Stadium. At the time, the inaugural committee didn't provide full details on what it has in store for the evening, though it promised to announce "a very exciting celebrity performer."
Florida Politics has learned that, tentatively, that performer will be Grammy Award winner Nelly. Insert your it's-getting-hot-in-here lines now.
—
It was a busy day back from the holidays as two of Florida's statewide elected officials announced top appointments.
Governor-elect Ron DeSantis selected Simone Marstiller, a retired appellate judge and Jeb Bush administration official, as his Secretary of the Department of Juvenile Justice.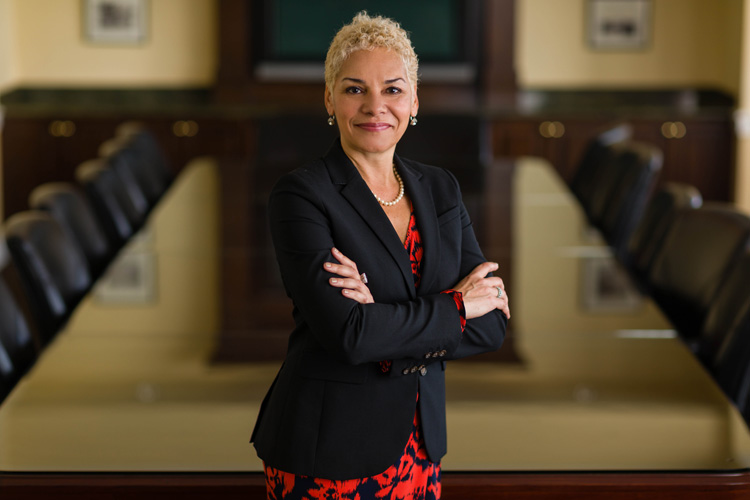 He also made four key staff appointments: Chris Spencer as policy director, Justin Caporale as director of external affairs, Amanda Emmons as director of scheduling, and Makenzi Mahler as director of appointments.
That was followed by Attorney General-elect Ashley Moody announcing her own picks for her administration.
John Guard, now her Transition Executive Director, will serve as Chief Deputy Attorney General. Richard Martin will become General Counsel, Dan Olson will be Governmental Affairs Director, and Erica Geiger will be Director of Special Projects and Initiatives.
Lauren Schenone, formerly Gov. Rick Scott's press secretary, will be her Director of Public Affairs.
Rounding out the staffing, Whitney Ray will remain as Director of Communications. Our coverage is here:
—"Ron DeSantis picks Simone Marstiller as DJJ head" via Ryan Nicol of Florida Politics
—"Chris Spencer among 'key additions' to DeSantis staff" via Florida Politics
—"Ashley Moody makes senior staff appointments to Attorney General's office" via Florida Politics
— SITUATIONAL AWARENESS —
—@RealDonaldTrump: Here we go with Mitt Romney, but so fast! Question will be, is he a Flake? I hope not. Would much prefer that Mitt focus on Border Security and so many other things where he can be helpful. I won big, and he didn't. He should be happy for all Republicans. Be a TEAM player & WIN!
—@AmyChozick: It kinda sucks that Beto [O'Rourke] gets compared to Obama, but women have no template for a victorious presidential campaign to be compared to.
—@CarlosGSmith: Wow! With some notable exceptions, I have to admit @RonDeSantisFL is abandoning the @FLGovScott playbook of choosing sh*tty people for EVERYTHING. Congrats, @ChrisSpencerFL!
—@JimRosicaFL: It seems to me that an unfortunately large part of the daily work at @flcourts is telling pro se litigants, in so many words, they have no clue WTF they are doing.
— DAYS UNTIL —
College Football National Championship — 4; Florida's gubernatorial inauguration — 5; MLK Day — 18; Office of Insurance Regulation's OIR Summit begins — 12; Super Bowl LIII — 31; Scott Maddox trial begins — 39; 'Hamilton' comes to the Straz Center — 40; Pitchers and catchers begin reporting for MLB Spring Training — 40; Valentine's Day — 42; 2019 Legislative Session starts — 61; Tampa mayoral election — 61; 'Captain Marvel' release — 64; St. Patrick's Day — 73; 2019 Major League Baseball season begins — 76; Easter — 108; 2019 Legislative Session ends (maybe) — 120; 2020 Democratic presidential primary debates begin — 155; Iowa Caucuses — 396; 2020 General Election — 670.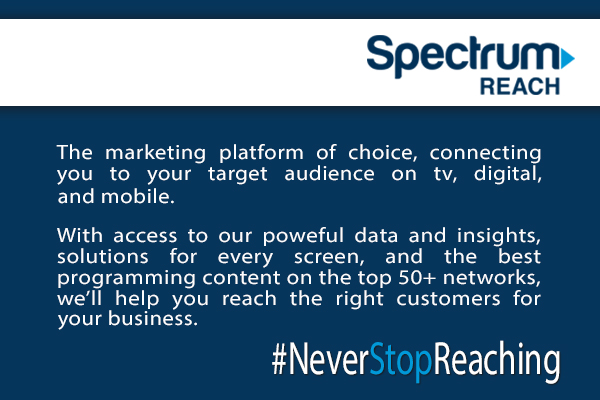 — 50 FLORIDA POLITICOS TO WATCH —
With Election 2018 in the rearview mirror — and a new raft of elected officials set to take over the Capitol and elsewhere next year — it's time to look at who'll be the political players in 2019.
The much-discussed 'blue wave' didn't materialize as expected in Florida, though for the first time in eight years a Democrat will be in a Plaza-level office in Tallahassee: Agriculture Commissioner-elect Nikki Fried.
Of course, we're not saying people like Governor-elect DeSantis and U.S. Senator-elect Rick Scott aren't worthy of attention. But here's a list of some of the other Florida politicos — with a dash of apolitical movers & shakers thrown in — you'll want to keep an eye on.
— FIRST IN SUNBURN —
"Nikki Fried announces next wave of staffers" via Florida Politics — Agriculture Commissioner-elect Fried filled out her office's personnel list a little more Thursday with another round of staffing announcements. The new hires include Franco Ripple as comms director, Max Flugrath as press secretary, Karen Skyers as minority affairs director, Rachel Morgan Garland as rural outreach director and Matt Gotha as cabinet affairs director. … "We're pleased to announce these new hires who will serve the Department and the people of Florida. Franco, Max, Karen, Rachel, and Matt bring a wide array of experience to the administration that will help Commissioner-elect Fried pursue the priority issues she campaigned on," transition chair Patrick Murphy said. … The half-dozen hires follow the transition team's late December announcement that Deputy Commissioner Alan Edwards will stay on in his current capacity while Matthew Van Name will serve as her chief of staff.
— TRANSITION —
"DeSantis urged to help farmers on trade deal" via Jim Turner of the News Service of Florida — During a conference call, several members of DeSantis' Transition Advisory Committee on the Environment, Natural Resources & Agriculture echoed a refrain that the rebranded NAFTA fails to help Florida farmers compete with growers in Mexico. "We are the producer for the United States in the winter months for vegetables," said committee member Joshua Kellam, a member of the Florida Fish and Wildlife Conservation Commission from Palm Beach Gardens. "The longer we get beat up by some of these other countries, we're just not going to be able to have the product that the United States needs." More emphatic, committee member Jake Raburn said Florida agriculture is one on the industries that "lost to Mexico" in the rewritten NAFTA, which the Trump administration has rebranded the United States-Mexico-Canada Agreement. The agreement has been signed but not ratified by Congress.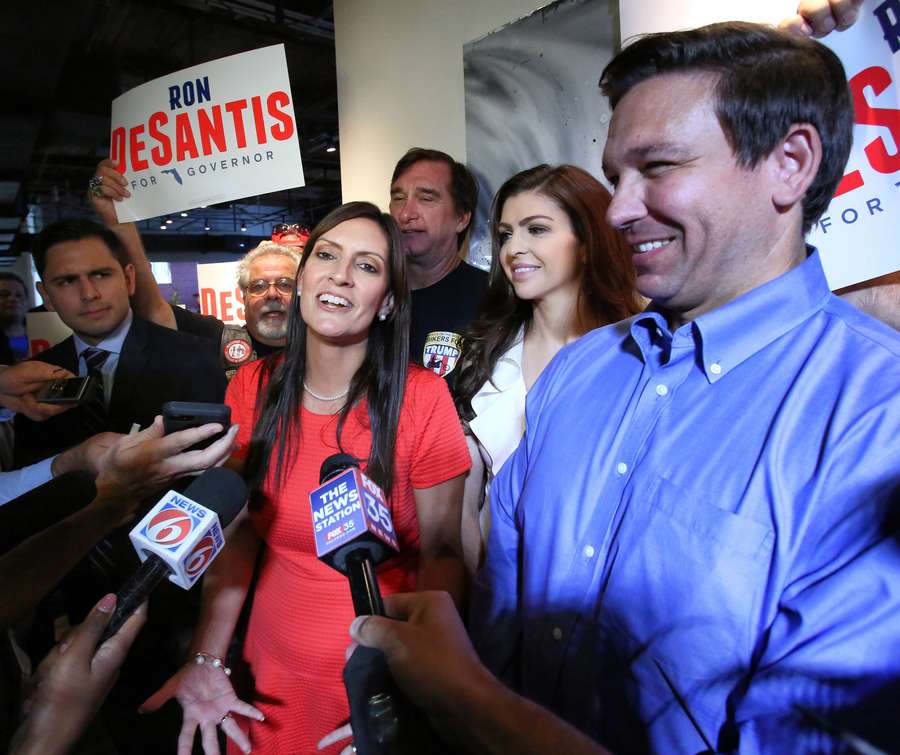 "DeSantis panel eyes mental health, addiction" via Danny McAuliffe of Florida Politics — A DeSantis brain trust of health care professionals and policy experts spent a great deal of time discussing the behavioral-health spectrum, with mental health and substance abuse at the top of their list. These issues fill the backdrop of some of the high-profile problems in the Sunshine State. The opioid crisis was never far from tongue, and talk of mental health among adolescents brushed up against school safety actions taken in the wake of the Parkland shooting. Ute Gazioch, director of substance abuse and mental health at the state Department of Children and Families, set the tone. She said behavioral health problems could affect "anyone of any economic class, any gender, any race" and are "quite prevalent in our society."
Assignment editors — The DeSantis transition continues its week of advisory committee meetings with a phone conference with the Advisory Committee on Public Safety, 10 a.m. Eastern time, (888) 585-9808, conference code: 380-994-128. Also, the transition advisory committee on Government operations will hold a conference call, 1 p.m. Eastern time, (888) 585-9008, conference code: 380-994-128.
"DeSantis says he'll decide soon whether to suspend Sheriff Scott Israel" via Skyler Swisher of the South Florida Sun-Sentinel — DeSantis told NewsRadio 610 WIOD that he wants to read a state panel's report on the Parkland shooting before deciding whether to suspend the sheriff. The report was finalized Wednesday. "I don't think there is any question there were balls dropped along the way, and it was a tragedy I think could have been prevented," DeSantis told WIOD. The governor can suspend officials for a variety of reasons, including neglect of duty, incompetence and malfeasance. Typically, governors have suspended officials who have been charged criminally. Israel could request a trial before the Florida Senate to contest his suspension.
"Dennis Lemma to head Moody's opioids advisory panel" via Scott Powers of Florida Politics — Seminole County Sheriff Lemma will work closely with Moody and others gathering information on best practices to stop the influx of opioids, raise awareness, and reduce the death toll of the crisis that claims 14 lives a day in Florida, her transition office said. "Combating the opioid crisis is one of my top priorities, and beginning on day one, as Florida's Attorney General, I will aggressively pursue strategies to fight addiction, increase access to treatment and lock up drug traffickers," Moody said in a news release. "As chair, Sheriff Lemma will be a strong partner as we continue to work to identify innovative interdiction, treatment and prevention strategies to end this crisis and save lives."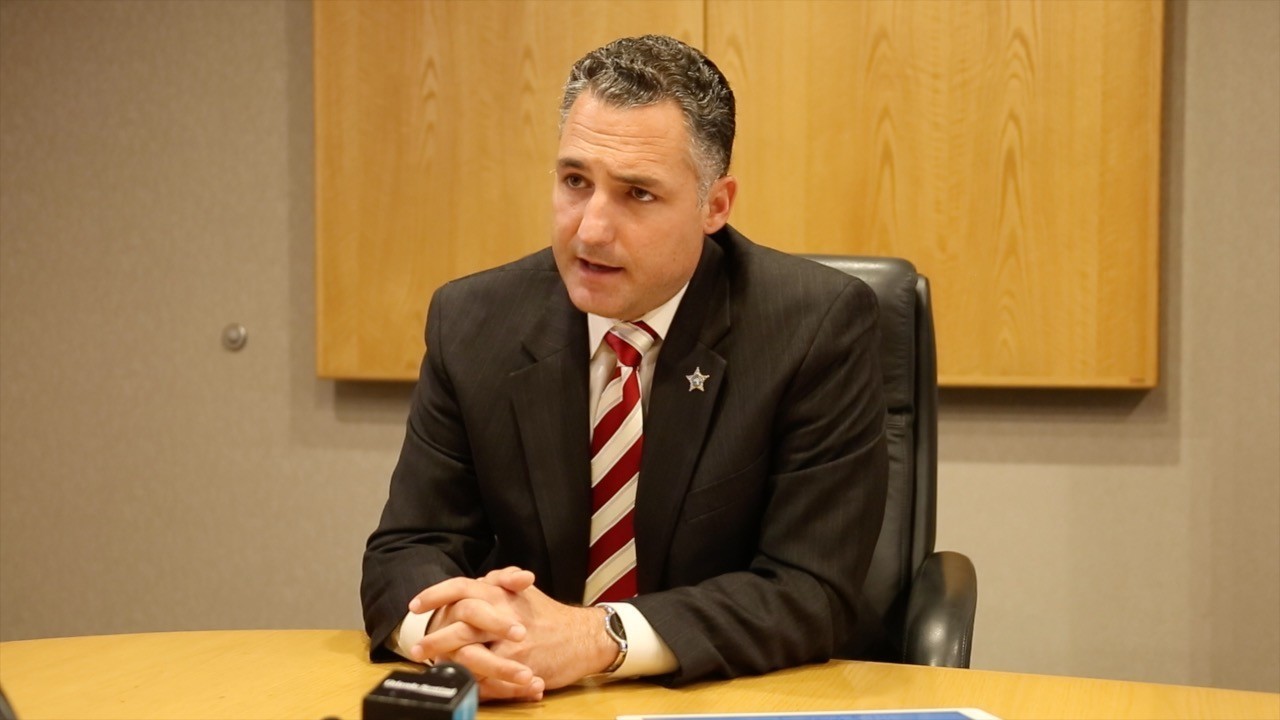 "Fried inaugural committee announces Jan. 7 inaugural ball" via Florida Politics — The inaugural ball, part of Fried's "Growing a Stronger Florida" inaugural celebration, will be held at 7:30 p.m. Jan. 7 at the University Center Club in Doak Campbell Stadium. The inaugural committee promised to announce "a very exciting celebrity performer" in the coming days. Smart money is on that performer being one of the many pro-pot personalities who waded into the November election. Those looking to attend the Fort Lauderdale Democrat's event will need to purchase a $125 ticket — available online — and don some "cocktail chic" threads to make it in the door.
— ROAD TO SESSION —
"Florida education might get legislative respite in 2019, House chairman says" via Jeffrey Solochek of the Tampa Bay Times — Florida education could get a relative breather in 2019, as lawmakers focus their attention on other key issues including health care. That could mark a change of pace for the Legislature, which has adopted major education changes in both 2017 and 2018. Passage of the two measures — HB 7069 and HB 7055 — tied the sessions in knots as education advocates from all philosophies battled over the highly contentious language relating to charter schools, tax credit scholarship and other items. The Legislature's conservative philosophy is unlikely to change, as its membership remained politically similar. And there "certainly will be important bills. But I don't think it will be as voluminous," said state Rep. Chris Latvala, who chairs the PreK-12 Appropriations committee and is vice chairman of Education.
"Smoking ban for all Florida beaches?" via Mitch Perry of Florida Phoenix — Sarasota House Republican (and soon to be GOP state party chairman) Joe Gruters filed the no-smoking-on-the-beaches legislation for the 2019 legislative session. The draft bill would fine first-time violators $25 or 10 hours of community service. Several cities and counties have passed local laws prohibiting smoking in Florida beaches and parks over the years. Sarasota County, for example, passed a local ordinance banning smoking on public beaches a decade ago, but that law was overturned by a circuit court judge in 2012, who ruled that regulating smoking is a task left solely to the Legislature. If Gruters' bill passes, it would be the first to apply statewide.
"Senate bill to protect vegetable gardens draws House companion" via Florida Politics — A Senate bill to protect residential vegetable gardens from local bans now has a House companion. The legislation, filed by first-term House Republican Elizabeth Fetterhoff of Deland, would eliminate as "void and unenforceable" local jurisdiction over front-yard gardens. The goal: Facilitating "the development of sustainable cultivation of vegetables and fruits at all levels of production, including for personal consumption." The Senate version is being carried by Fleming Island Republican Rob Bradley, who shouldn't have trouble getting it through. 
"Carlos Guillermo Smith, Anna Eskamani set arts funding meeting" via Scott Powers of Florida Politics — Orlando Democratic state Reps. Smith and Eskamani announced a town hall meeting on state funding for the arts later this month in Orlando. Smith, who has a seat on the House Appropriations Committee, and Eskamani contended that Florida's arts funding ranks near the bottom nationally after cuts last year, and they intend to push for more. "For every $1 we invest in arts and culture, we see $5 to $11 in economic activity in return," Smith stated in a news release. "Last year, the legislature cut the Division of Cultural Affairs grant program 90 percent even while the state budget grew." The pair said Florida now ranks 48th nationally in public funding for arts and cultural events. Their town hall meeting is set for Jan. 15, from 3-5 p.m., at the Orlando Repertory Theatre in Orlando.
— STATEWIDE —
"Hurricane Michael losses top $4.65 billion in Florida" via the News Service of Florida — As of Dec. 21, 134,656 Michael-related claims had been filed, with estimated losses at nearly $4.654 billion. That was up from 131,562 claims and $4.28 billion in estimated losses as of Dec. 7. As of Dec. 21, the largest number of claims, 80,968, had been filed in Bay County. Bay was followed by Jackson County, with 13,278 claims; Leon County, with 9,313 claims; Gulf County, with 7,615 claims; Gadsden County, with 5,712 claims; Calhoun County, with 3,921 claims; and Washington County, with 3,243 claims. Overall, 69.9 percent of claims had been closed.
"Pam Bondi: 'Sleeping quarters' don't qualify as vacation rentals" via Scott Powers of Florida Politics — In Florida, a "vacation rental" has to have a sleeping area, a kitchen, and a bathroom all under the same roof. That's the crux of an advisory opinion issued by Attorney General Bondi. Her analysis potentially provides cities with a new — albeit narrow — opportunity to limit vacation rentals. That would be a major change for cities that largely lost new authority over vacation rentals in 2011 when the state essentially banned new local laws on vacation rental properties. According to Bondi, municipalities can forbid homeowners from marketing a structure that is basically just a bedroom and bathroom as a vacation rental, even if they're otherwise allowed under city ordinances. And in doing so, cities would not run afoul of state laws that otherwise tightly restrict how local governments can regulate vacation rentals.
"December consumer sentiment breaks downward trend, rises despite shutdown" via Florida Politics — After four months of consecutive declines, consumer sentiment among Floridians rose to 98.1 in December, up 3.1 points from November's revised figure of 95. Similarly, consumer sentiment at the national level increased in December. "Although December's figure is slightly below 2018's average of 98.4, consumer confidence has remained high throughout the year," said Hector Sandoval, director of the Economic Analysis Program at UF's Bureau of Economic and Business Research. Floridians' opinions of their personal financial situations now compared with a year ago increased 3.1 points from 85.1 to 88.2. Attitudes toward whether now is a good time to buy a major household item like an appliance showed the biggest increase in this month's reading from 105.4 to 109.7, increasing 4.3 points. Opinions regarding future economic conditions also increased this month.
"Parkland Commission files final version of initial report on shooting" via Ryan Nicol of Florida Politics — The commission impaneled to investigate February's fatal shooting in Parkland has released the final version of its initial report, recapping the events leading up to the tragedy as well as laying out proposed safety measures for schools across the state. The Marjory Stoneman Douglas High School Public Safety Commission, chaired by Pinellas County Sheriff Bob Gualtieri, released a draft report last month after holding a series of detailed meetings since April. "This has been an ongoing, day-and-night effort over the last few weeks to get this [report] to the point where it is," Gualtieri said. The latest version of the report echoes much of what was visible in last month's draft, including the recommendation that trained staff, including teachers, be allowed to carry firearms on campus.
What Bill Galvano is reading — "Sports betting will be no home run for state budgets" via Wayne Parry and Geoff Mulvihill of The Associated Press — The expected stampede of states seeking to legalize it has parallels to the growing trend toward legalizing recreational marijuana, which 10 states have done and others are considering. As with marijuana, lawmakers say they are motivated in large part because sports betting has been a black-market activity outside Nevada. Legalizing it would allow states to impose regulations and take in at least some money. "I keep telling them this is not like a craps table or a slot machine," said Mark Sickles, a Democratic state lawmaker in Virginia who has sponsored a bill that would place a 15 percent tax on sports betting in the state. "My main purpose is to take something that's currently being done illegally and get some tax revenue from it." Revenue from legalized pot makes up just a small portion of state revenue — about 2 percent in Colorado and a little over 1 percent in Washington, according to a May report from Moody's Investors Service. That's still a far larger portion of revenue than even the most optimistic projections for sports betting.
"Medical marijuana growing case gets hearing" via the News Service of Florida — The 1st District Court of Appeal is scheduled to hold arguments Feb. 12 in a dispute about whether a Tampa businessman should be able to grow medical marijuana as part of his treatment for cancer. The appeals court gave notice that it will hear arguments in the case, which pits the Florida Department of Health against Joe Redner, who made his fortune as a strip-club owner. The Department of Health took the case to the appeals court after Leon County Circuit Judge Karen Gievers ruled in April that Redner can grow his own marijuana under a 2016 constitutional amendment that broadly legalized cannabis for medical purposes. Redner's doctor ordered a juicing treatment that uses live marijuana plants to prevent a relapse of stage 4 lung cancer, according to court documents.
"Trulieve bringing medical edibles to Florida" via Florida Politics — The leading medical cannabis distributor in the Sunshine State is putting some new product on its shelves. Trulieve, which operates nearly two dozen Florida dispensaries from the Panhandle to South Florida., announced it signed a deal with a Colorado-based company to provide edible cannabis-infused goods … to Florida medical marijuana patients. The new lineup will come from Binske which, like Trulieve, is a young company that has seen explosive growth since it opened up shop two years ago. … Trulieve customers will have to wait for regulatory approvals before they can try out Binske's edibles for themselves, the company said in news release.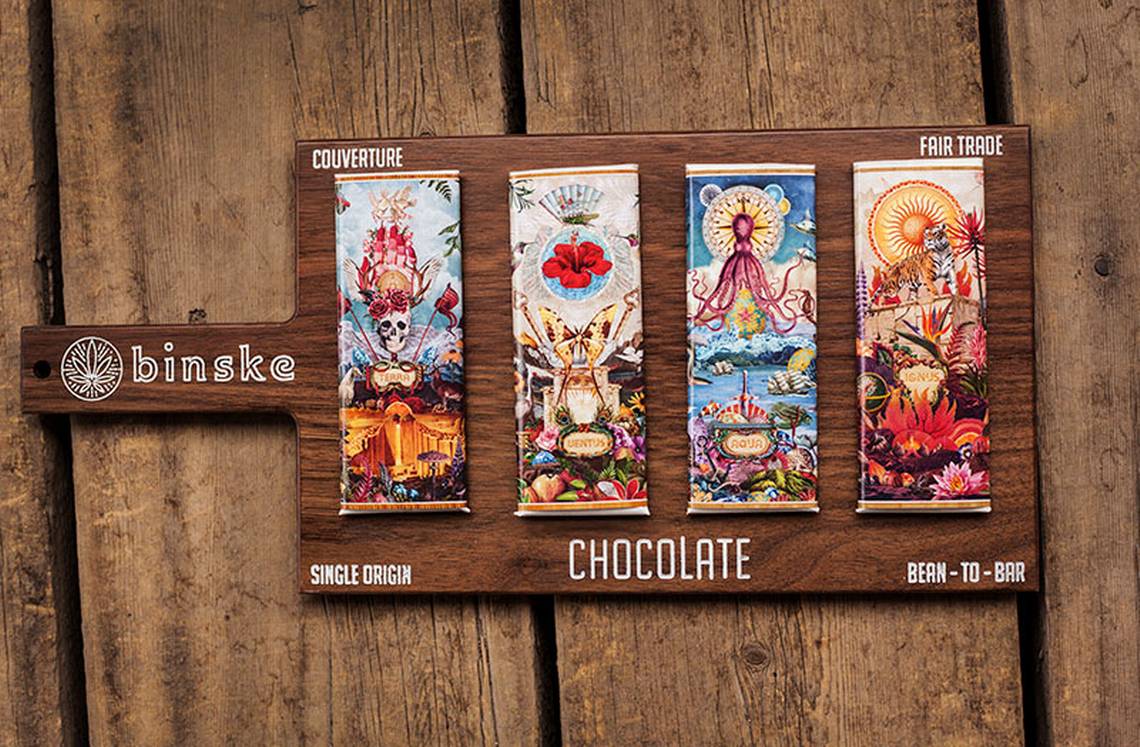 What Marc Caputo is reading — "Cocaine making a deadly comeback in Florida, according to drug officials" via Michelle Quesada of WPTV — Cocaine-related deaths have more than doubled in the state since 2015, according to the Florida Medical Examiner's Commission Drug Report. The drug is being cut with fentanyl. "Those casual users are overdosing not knowing why," said Jeff Kadel, Executive Director of the Palm Beach County Substance Awareness Coalition. The Drug Enforcement Administration says cocaine production is up and distribution is starting to impact South Florida fully.
"Drivers slammed with top-3 US rates under Florida PIP — look out Lake Worth, Wellington, others" via Charles Elmore of the Palm Beach Post — Florida drivers now face the third-highest insurance bills in the nation, two new surveys show, as lawmakers consider again in 2019 whether to repeal a no-fault car insurance system widely criticized for high costs, fraud and inefficiency. Ending it, a state study found, could save drivers $81 per car or close to $1 billion a year. It gets worse in Palm Beach County. From Jupiter to Palm Beach Gardens to Wellington to Delray Beach, drivers consistently pay even more than the already high state average, according to valuepenguin.com, a website that helps consumers compare financial products. In Lake Worth, the average annual premium in its survey hit $2,191 a year, or 38 percent more than Florida's average. Will lawmakers act? Repeal bills passed overwhelmingly by the Florida House to end the Personal Injury Protection, or PIP system, in the past two years have died in the Senate.
— LOCAL —
"Sheriffs back Mike Watkins for HD 7" via Danny McAuliffe of Florida Politics — Five current and retired sheriffs are supporting Watkins as he seeks to replace outgoing state Rep. Halsey Beshears. The recently announced endorsements come early in the race, which still has yet to be announced. Governor-elect DeSantis last month tapped Beshears, a Monticello Republican, to lead the state Department of Business and Professional Regulation, but a special election to fill the anticipated vacancy won't be declared until Beshears exits the Legislature. Still, the support from sheriffs isn't premature. It should help Watkins, the CEO of the child-welfare group Big Bend Community Based Care, as he attempts to claim a frontrunner title among the field of four potentials.
"State ethics panel finds probable cause against Flagler School Board chairwoman, husband" via Matt Bruce of the Florida Times-Union — Flagler County School Board chairwoman Janet McDonald and her husband, Dennis McDonald, who ran for a County Commission seat in November, could face civil penalties as high as $10,000 if the Florida Commission on Ethics upholds a pair of complaints filed against them in 2016. The Florida Commission on Ethics earlier this month found probable cause to sustain claims that the Palm Coast couple violated the state's financial disclosure laws by failing to properly fill out financial forms during respective runs for political office. Late Flagler County Commissioner Frank Meeker filed both complaints in April 2016, little more than three months before he died of cancer. Meeker and Dennis McDonald were political opponents in commission races in 2012 and 2014. McDonald lost both races and later ran for a state Senate seat during a 2015 special election.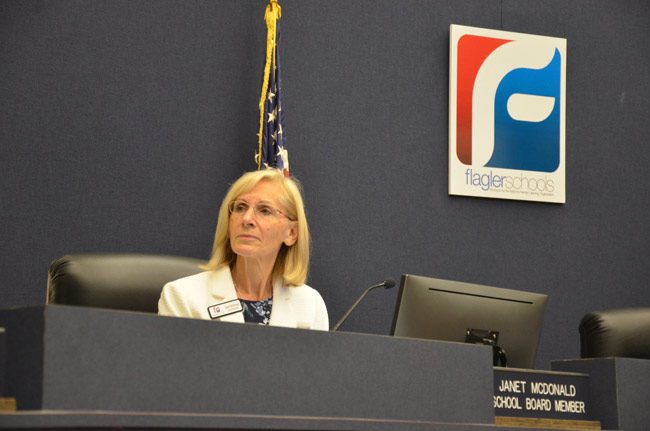 "Three more All Children's officials resign following Times investigation" via Kathleen McGrory and Neil Bedi of the Tampa Bay Times — The announcement raised the number of senior officials who have left to six, including the hospital's CEO, three vice presidents and two surgeons who held leadership roles at the Heart Institute. A seventh administrator remained employed as a doctor at the hospital but gave up his role as chairman of the surgery department. The resignations include vice presidents Dr. Brigitta Mueller, the hospital's chief patient safety officer, and Sylvia Ameen, the hospital's chief spokeswoman. The hospital also said Dr. Gerhard Ziemer, the newly appointed director of the Heart Institute, would leave the hospital. Johns Hopkins Health System President Kevin Sowers also announced that the hospital had hired a team of external experts to help develop a plan to restart heart surgeries at the hospital and said several executives have been tasked with leading "critically important work around advancing our culture of safety."
— D.C. MATTERS —
"Michael Bloomberg coming to St. Pete to talk climate change" via Janelle Irwin Taylor of Florida Politics — St. Petersburg Mayor Rick Kriseman is meeting with former New York City Mayor Bloomberg to announce his administration's efforts to combat climate change. Kriseman is meeting Bloomberg for coffee, and then the two will deliver a news conference at Albert Whitted Park at 10 a.m. The two will also meet with the group Moms Demand Action, a gun reform advocacy coalition.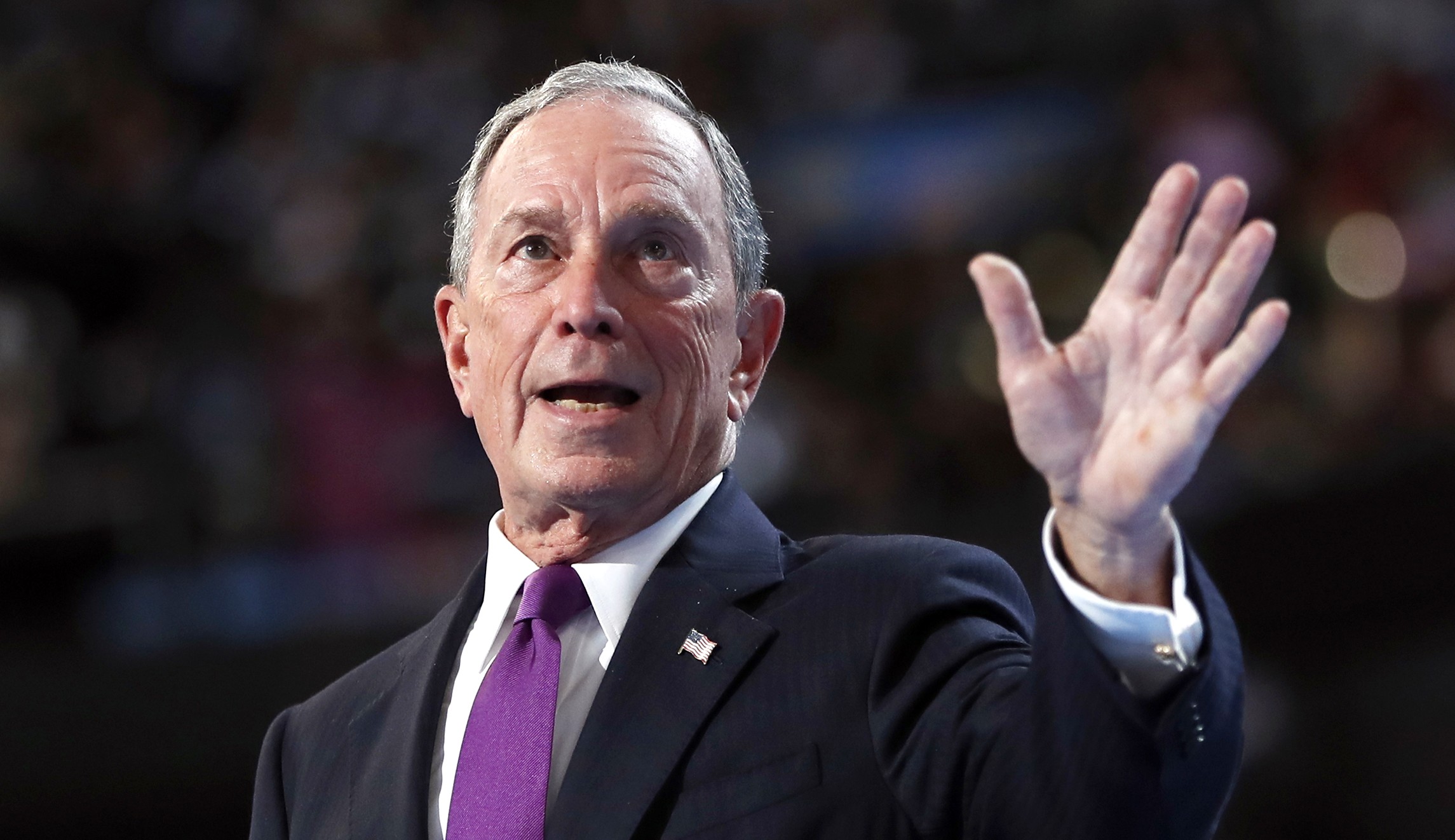 "'Rockin' Congressman' Darren Soto aims to rock immigration, voter rights" via Scott Powers of Florida Politics — Yes, that's Democratic U.S. Rep. Soto of Kissimmee, spinning his own podcast, dubbed "Rock and Politics," a 40-some-minute show appearing occasionally, mixing his views and rock songs he selects on a theme. Soto is a guitarist and singer who for years has fronted his own folk-rock band, the Orange Creek Riders, while pursuing careers in law and politics. He writes and records these podcasts. They are first broadcast on KQ 93.7 FM radio in Kissimmee at 11 p.m. on Saturdays, then becomes available on the podcast hosting site, anchor.fm. He said the podcast combines "two of my passions," politics and rock, for "civic outreach, particularly to younger people. There are a lot of elected officials now putting together podcasts where they can provide longer, in-depth messages for people who want that additional detail that may not be available in a tweet or a Facebook post.
"FEC flags Spano donations funneled through Club for Growth" via Matt Dixon of POLITICO — Embattled U.S. Rep.-elect Spano, already facing accusations that he made potentially illegal loans to his campaign, last month had more than $75,000 in contributions flagged by federal elections officials for potentially insufficient reporting. The campaign cash was bundled by Club for Growth, a conservative special-interest group that often funnels small-dollar contributions to candidates it supports. Spano's campaign failed to itemize Club for Growth donors who gave more than $200 to his campaign, as required by federal law. A Spano spokesperson called the matter a simple "clerical error," but it's another black eye for the incoming rookie congressman, who increasingly faces a first term tarnished by campaign finance woes.
— OPINIONS —
"The president shapes the public character of the nation. Trump's character falls short." via Mitt Romney for The Washington Post — It is well known that Donald Trump was not my choice for the Republican presidential nomination. After he became the nominee, I hoped his campaign would refrain from resentment and name-calling. It did not. When he won the election, I hoped he would rise to the occasion. His early appointments of Rex Tillerson, Jeff Sessions, Nikki Haley, Gary Cohn, H.R. McMaster, John Kelly and Jim Mattis were encouraging. But, on balance, his conduct over the past two years, particularly his actions last month, is evidence that the president has not risen to the mantle of the office. To a great degree, a presidency shapes the public character of the nation. A president should unite us and inspire us to follow "our better angels." A president should demonstrate the essential qualities of honesty and integrity and elevate the national discourse with comity and mutual respect. And it is in this province where the incumbent's shortfall has been most glaring.
— MOVEMENTS —
New and renewed lobbying registrations:
Jeanne Howard: 15th Judicial Circuit State Attorney
Rhett O'Doski, Sean Stafford, McGuireWoods Consulting: 1-800 Contacts
Spotted — Lobbyist Jon Yapo in "Mr. Roger Stone's 13th annual international best and worst dressed list" via The Daily Caller — Yapo is without a doubt one of the best-dressed politicos in the state of Florida. He has made our list for three years straight. Mr. Yapo lights up the room with his carefully crafted ensemble and has a larger-than-life personality to match. As a lobbyist, he has the "Capitol" look. However, he resists the temptation of many men who rely on the Brooks Brothers catalog instead of embracing their own personal flair and style. Onward!
— ALOE —
"Gas prices in Florida are lowest new year average since 2016" via WTXL — Florida's average price as of Tuesday is $2.15. And one local business said these low prices are fueling success. Owner of Copeland's Chauffeur Services, Larry Copeland, said when prices are higher, he puts $75 into filling up. Now that's down to $50, and he says he's saving at least $100 a week. "The gas prices are really great. It helps us out. It's timely, allowing the customers to get out and want to travel, do things, go to events and stuff like that, and allow us to provide them transportation," said Copeland. "It helps us out a great deal."
"TLH Dining: Then, Now, Later" via Tallahassee Table — Tallahassee has taken a big leap in the restaurant world this year. We've added Asian street tacos, Cuban pastelitos and escargot. Sure, we still have plenty of places for burgers, wings and pizza, but now we can also feast on foie gras and frog legs … But the year was also bittersweet. For varied reasons, nearly a dozen restaurants closed in 2018, including some old favorites. In case you've missed a few changes in 2018, we're here to help you navigate the new dining scene, keeping in mind that we also have plenty of excellent, established restaurants we don't want to neglect. Wherever you go, check with your destination first — many restaurants scale back hours until mid-January.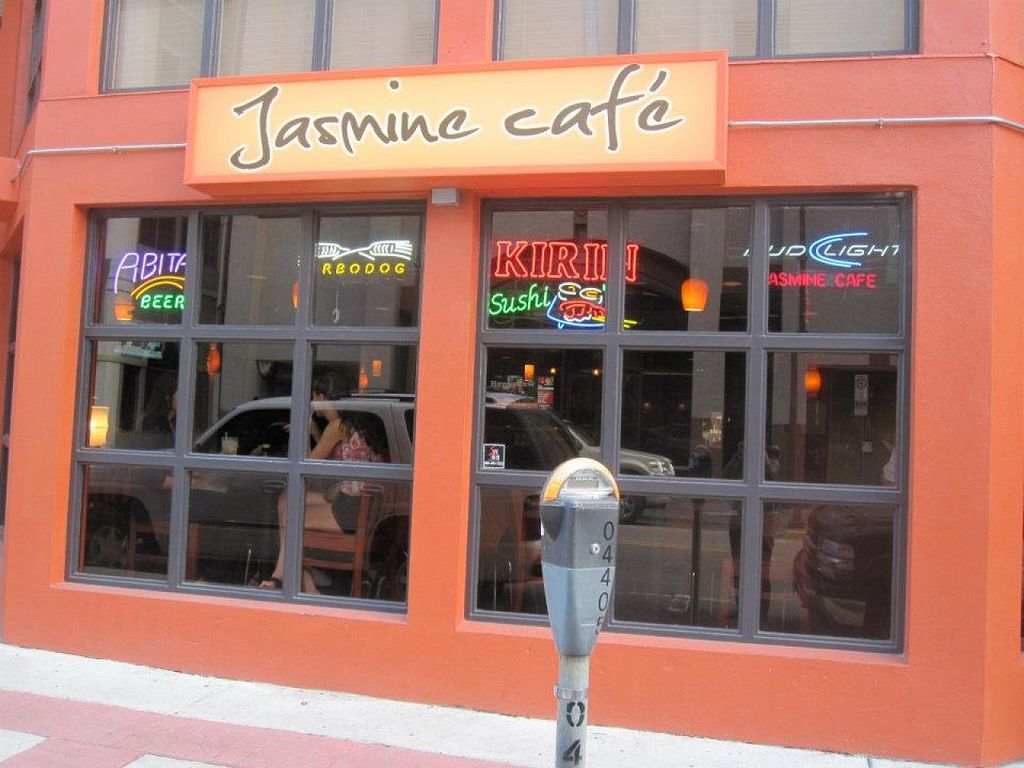 The only story that matters — "Downtown Ramen Bar opening in Tallahassee this week" via Florida Politics — Downtown Ramen Bar will be located at 109 E. College Ave in the space once occupied by the Jasmine Café, which shuttered earlier this month after 17 years in business. Heading up the culinary side of the endeavor is Joseph Baronek, a New York native raised in Central Florida. Baronek worked as a kitchen manager for a handful of Central Florida and Tallahassee establishments before making working his way up to Sous Chef, a title he has held at 228, Fat Noodle and, most recently, Lucilla. Downtown Ramen Bar is another upgrade Baronek as the establishment will be his debut as an executive chef, and his vision and years of experience will be on display starting with the first bowl of ramen that makes its way from the kitchen to the table.
— HAPPY BIRTHDAY —
Happy birthday to one of the hardest working activists in the state, Ella Coffee, as well as to Dunedin Mayor Julie Bujalski, Rachel Gelbmann of the First Amendment Foundation, and big thinker Ed Turanchik.