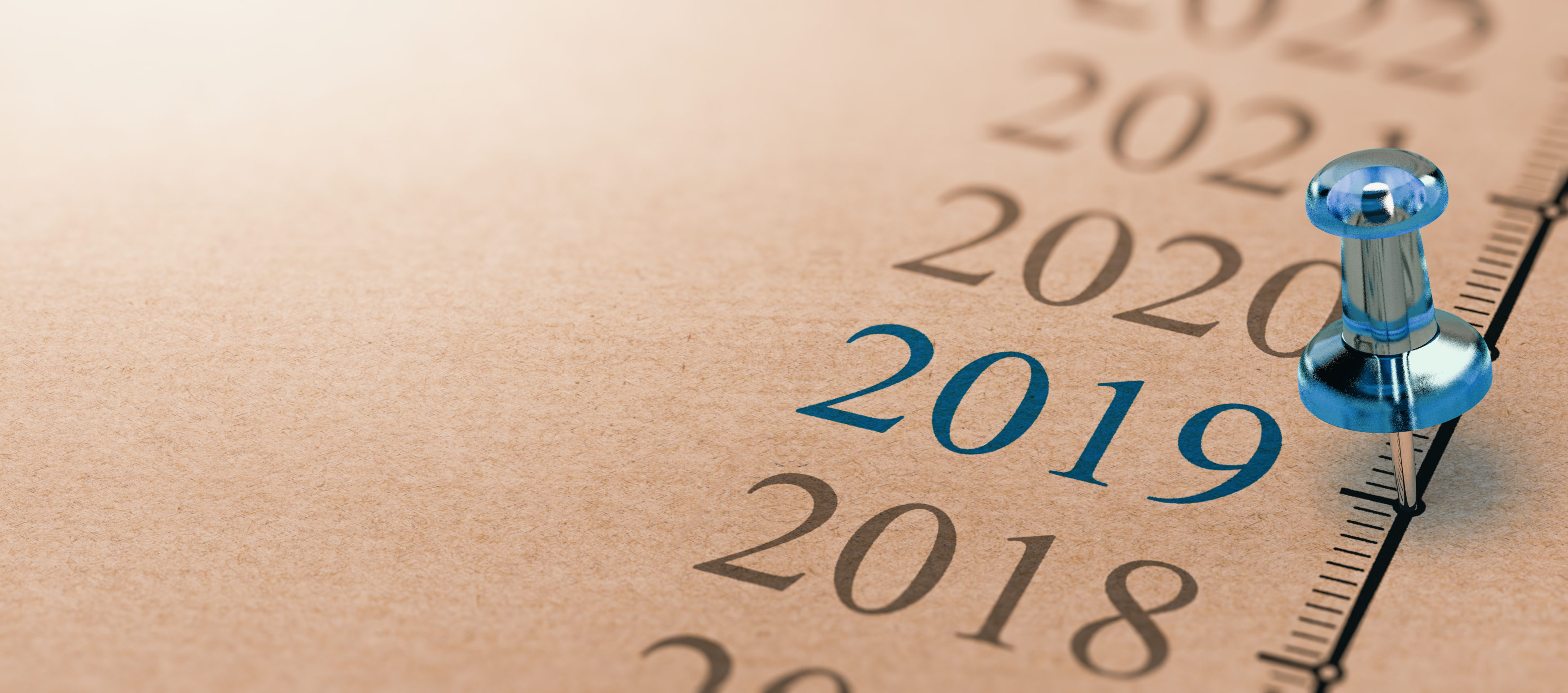 With Election 2018 in the rearview mirror — and a new raft of elected officials set to take over the Capitol and elsewhere this year — it's time to look at who'll be the political players in 2019.
The much-discussed "blue wave" didn't materialize as expected in Florida, though for the first time in eight years a Democrat will be in a Plaza-level office in Tallahassee: Agriculture Commissioner-elect Nikki Fried.
Of course, we're not saying people like Gov.-elect Ron DeSantis and U.S. Sen.-elect Rick Scott aren't worthy of attention.
But here's a list of some of the other Florida politicos — with a dash of apolitical movers & shakers thrown in — you'll want to keep an eye on:
Jon Adrabi, Justin Day — ICYMI, Elizabeth Warren kicked-off the 2020 race for President on New Year's Eve. She and Michael Bloomberg and Beto O'Rourke and Co. can win the Democratic nomination without winning the Florida primary, but they can't win it without Florida money. Elite fundraisers like Adrabi and Day are already in high demand during these early days of the invisible primary.
Pam Bondi — What does she do next? Fox News? Job in the Trump administration? Go back home and wait for the phone to ring?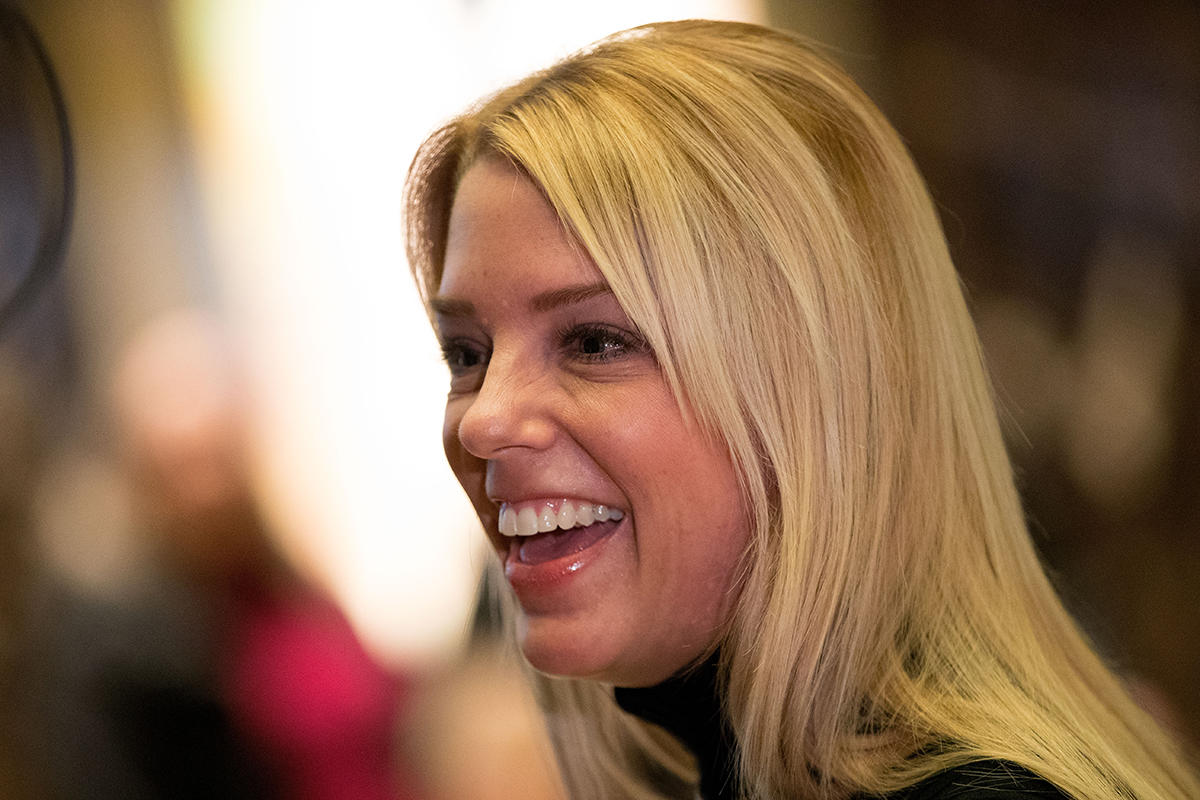 Lauren Book — She probably won't be the next leader of the Senate Democrats, but she's well positioned herself on a variety of issues — and has star power. Book for Governor is still on track.
Rob Bradley, Travis Cummings — The duo from northeast Florida are now in charge of the legislative purse strings, which is welcome news to Clay County and nearby parts — and that's enough for attention to be paid.
Jeff Brandes — The St. Petersburg Republican has staked out all of the cutting edge issues, from criminal justice reform to privacy concerns and from promoting autonomous vehicles to regulating vacation rentals. With no campaign to slow him down, its full speed ahead for this policy guy. 
Jane Castor — The former police chief is inarguably the front-runner to be next Mayor of Tampa, which will hold its municipal elections this spring.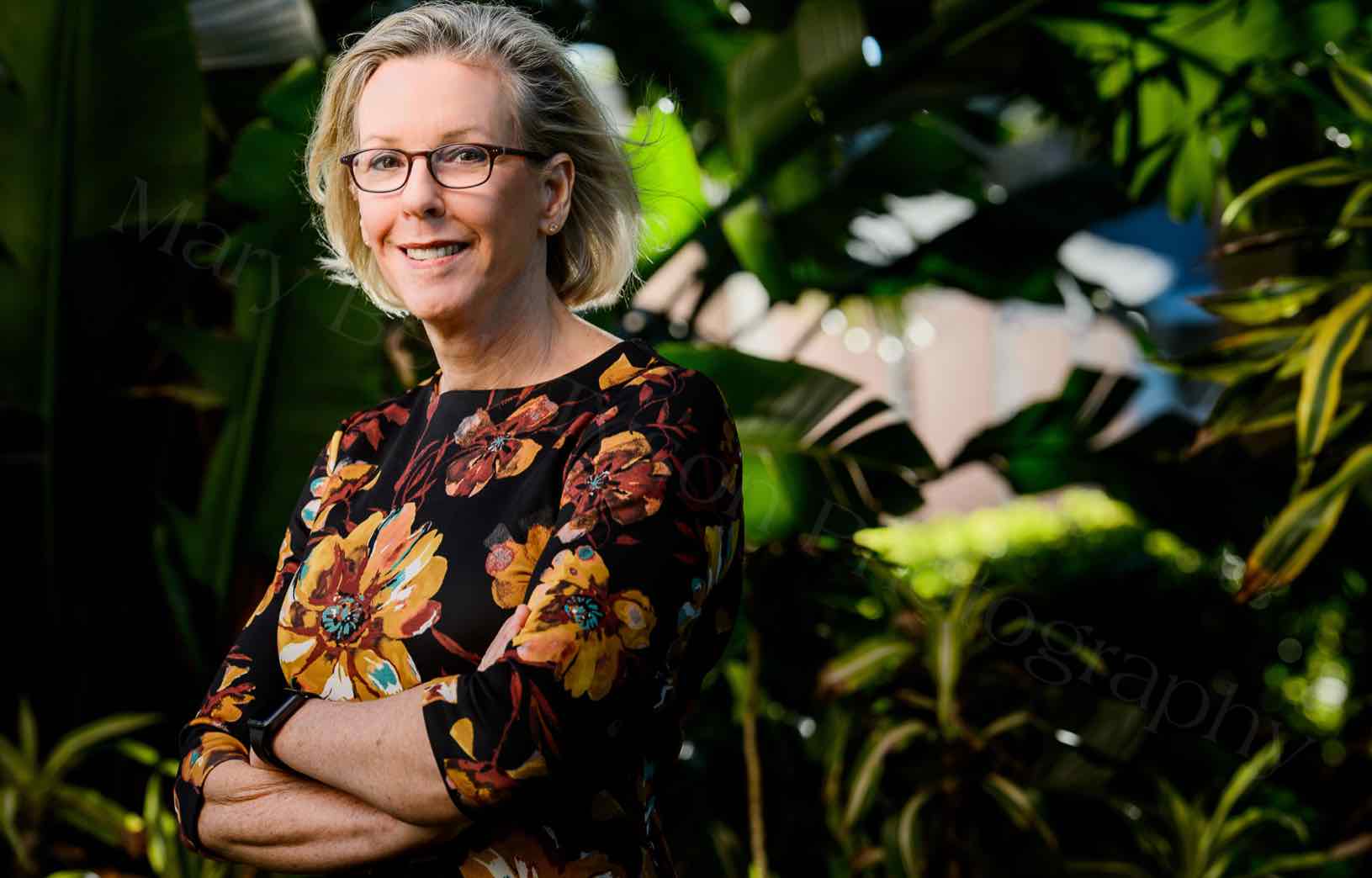 Richard Corcoran — A no-brainer. The former House Speaker will be molding education policy for years. 
Husein Cumber — He's the chief strategy officer for Brightline/Virgin Trains USA, so watch him when it comes to transportation policy and funding. 
Janet Cruz — Only a freshman in the Senate, but that's after being House Democratic Leader. She's a savvy legislative fighter from a big media market.
Darryl Daniels — The media-savvy Clay County Sheriff was the point man in helping DeSantis make the case that Andrew Gillum was anti-police. Ted Yoho isn't running for re-election to Congress in 2020. Could that seat — or something else — be Daniels' next move?
Jerry Demings — The new Orange County Mayor has big shoes to fill with Teresa Jacobs exiting, but if anyone is up to the challenge, it's the former lawman. 
DeSantis' policy guys — With James Blair and Chris Spencer on the team, among others, it could be all disruption, all the time. Spencer is the libertarian-leaning "disruptive tech" conservative; Blair is more the traditional conservative, coming from CorcoranWorld.
Ted Deutch — Starts out as the early front-runner to challenge Rick Scott for U.S. Senate in 2024. That road starts now.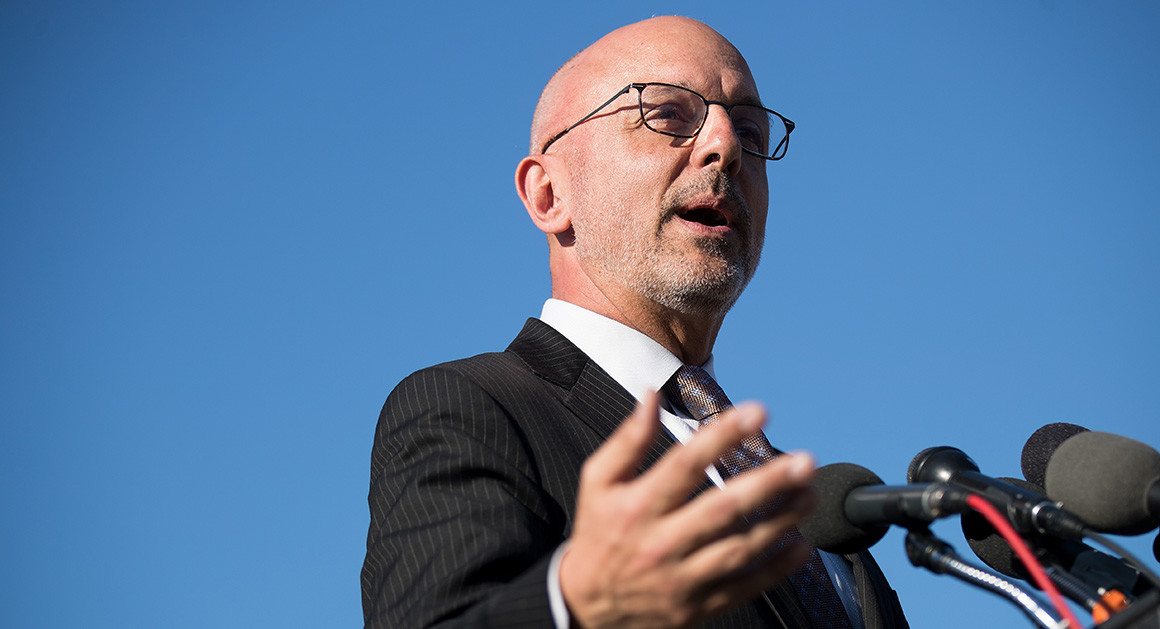 Manny Diaz — The incoming freshman Senator has already been tapped to head the Education Committee. A vocal advocate for school choice, Diaz will be a key player in pushing the vision DeSantis/Corcoran have for Florida's schools.
Buddy Dyer — Mr. 'Mayor for Life' may have the best job in the state leading the City Beautiful. 
Elections supervisors — Now comes the fun part: Implementing Amendment 4 on restoring felons voting rights. Good luck with that.
Anna Eskamani, Carlos G. Smith — Progressive firebrands who, though they probably won't get a single bill of theirs passed, will be media darlings.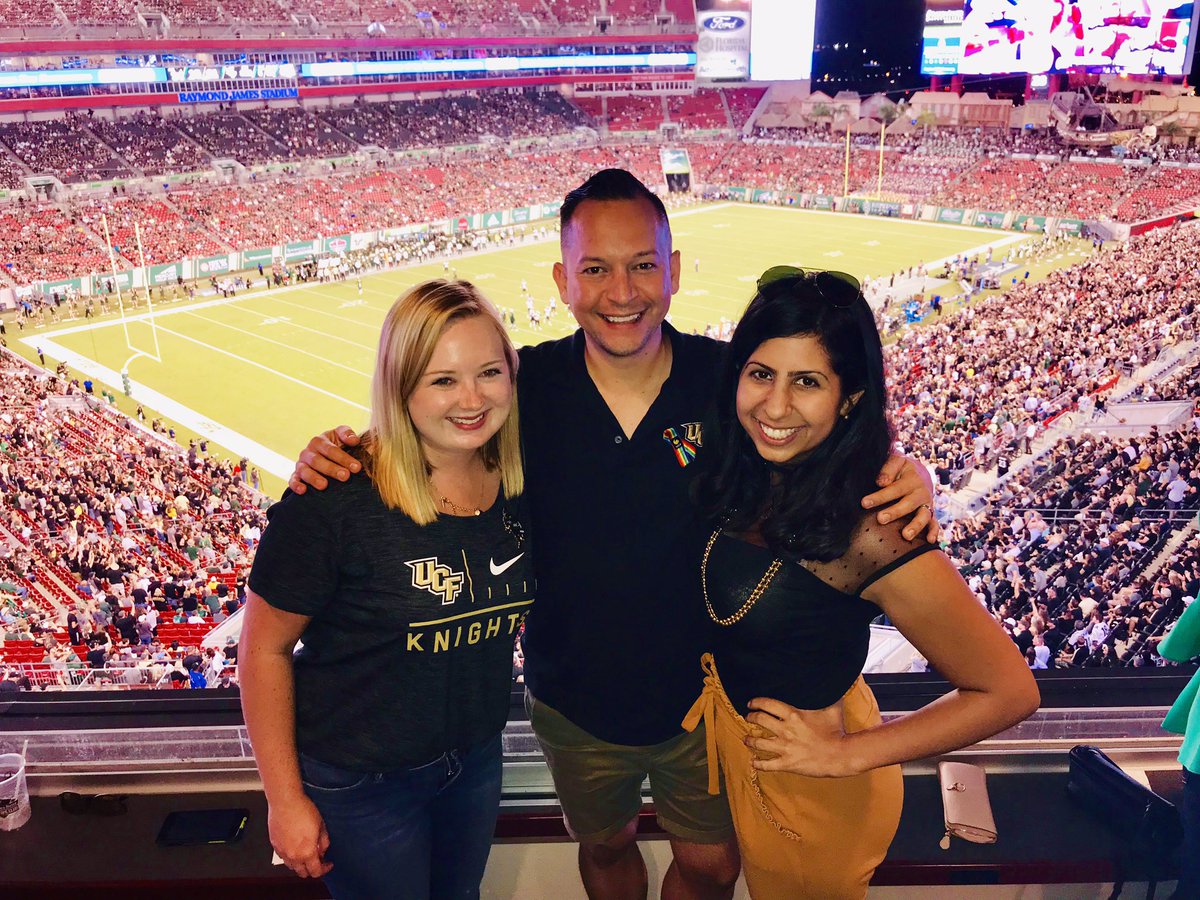 Gary Farmer — The trial attorneys' guy is likely the next Senate Democratic Leader. That's despite his seemingly 19th-century attitude toward women. (Ask Lauren Book about that.)
Randy Fine — The Brevard County Republican won a second term in the House in a landslide and he's set to hit the ground running on one of the biggest policy battles of the 2019 Legislative Session: Water. Fine wants $50 million in annual state matching funds to clean up the Indian River Lagoon by extending sewer lines to get properties off septic. 
Matt Gaetz — If President Donald Trump were to marry his base, the northwest Florida GOP congressman would be best man.
Andrew Gillum, John Dailey — No one is better at getting media coverage (still!) than the former Tallahassee Mayor and Democratic candidate for Governor. Meantime, Dailey — the city's new Mayor — has to clean up the mess left by suspended City Commissioner Scott Maddox.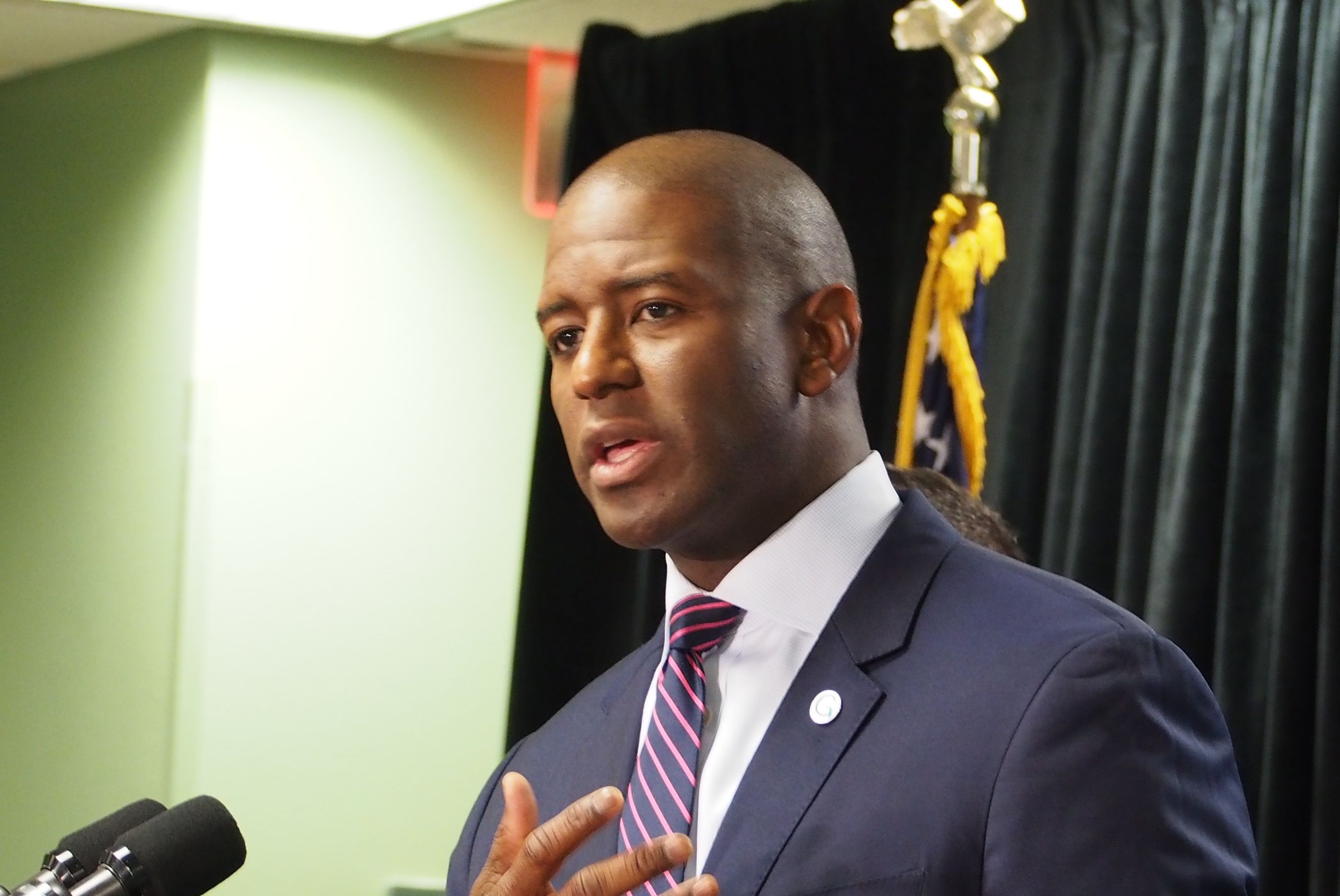 Joe Gruters — As chairman of the Florida GOP, a state Senator, and Trump's point person in the state, he has to be considered one of the 10 most powerful Republicans in Florida. 
Brian Hughes — Jax Mayor Lenny Curry's main man is always up for a fight and this spring he might get one as Curry's up for re-election. The city has been dogged by high crime rates, but, overall, it feels like Jax is on the rise.
Fed Ingram — The new president of the Florida Education Association will be butting heads with a familiar foe: Richard Corcoran. Time will tell if he's a more effective leader than the woman he ousted.
Shevrin Jones — Entering his fourth term, the West Park state Representative is hitting his stride. Outside of Minority Leader Kionne McGhee, Jones is one of the most influential Democratic voices in the House. His first bill of 2019 would improve conditions for incarcerated women, but he's primed to shoulder some big bills. And since he's known for building bridges across the aisle, his Republican colleagues might just listen to him.
Brian Mast — The Treasure Coast GOP congressman is close to DeSantis and a leading voice on environmental issues.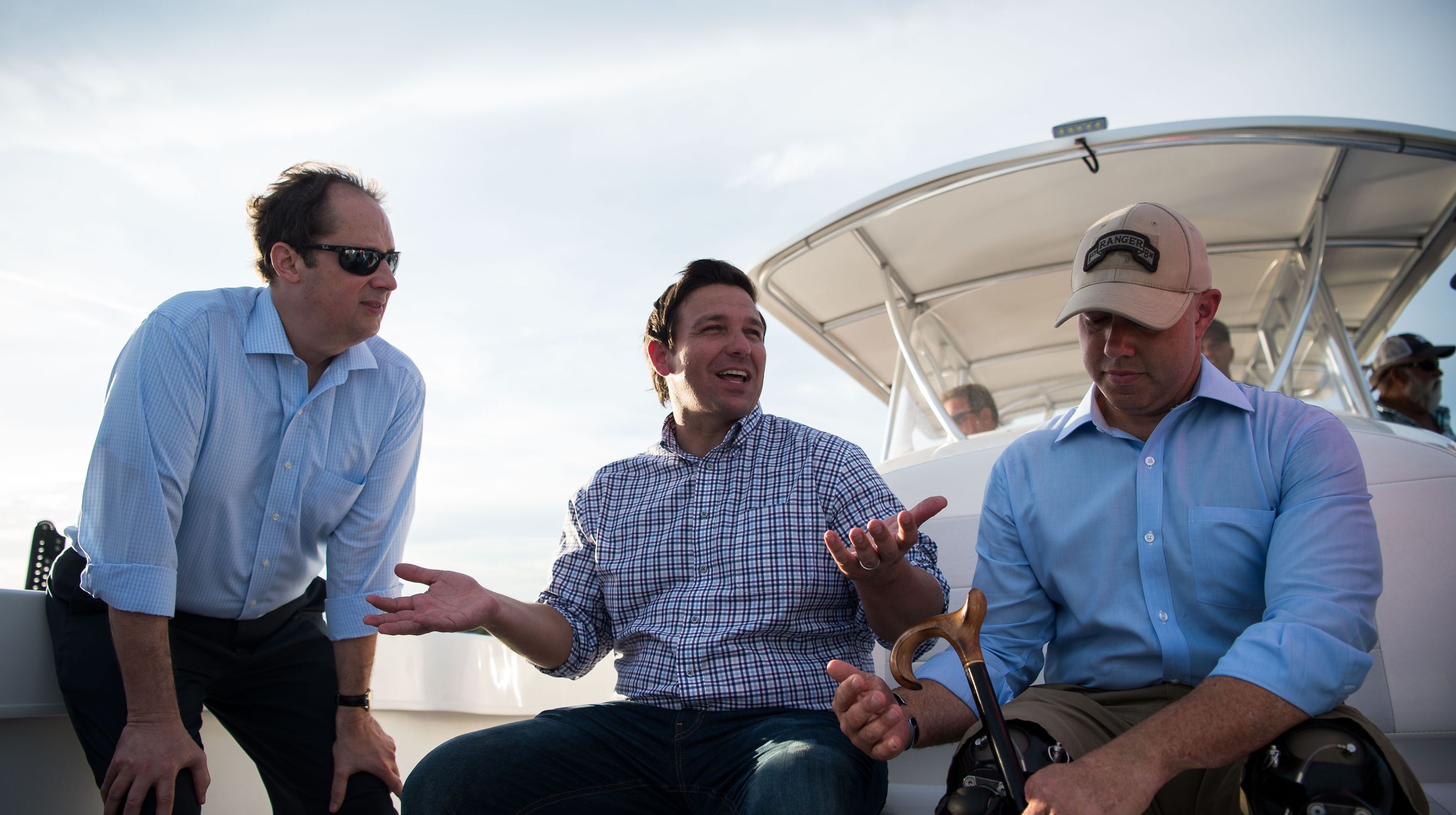 Nancy Meyer, Julie Anderson — The new publisher & general manager and editor-in-chief, respectively, of the Orlando Sentinel and South Florida Sun-Sentinel. With newspapers circling the drain, we wish them well.
John Morgan — Is he a Democrat? Is he a Republican? No, he's "Super Lawyer." Morgan, of course, was behind the 2016 state constitutional amendment allowing medical marijuana. Now, he's leading the fight to bring smokable marijuana to the Sunshine State and has intimated he may back a 2020 amendment to legalize recreational marijuana. Don't bet against him.
Debbie Mucarsel-Powell — The recently elected U.S. Rep. from CD 26 will be the first Ecuadorian-American and first South American-born immigrant to serve in Congress. Think she might have something to say about the immigration debate raging in D. C.?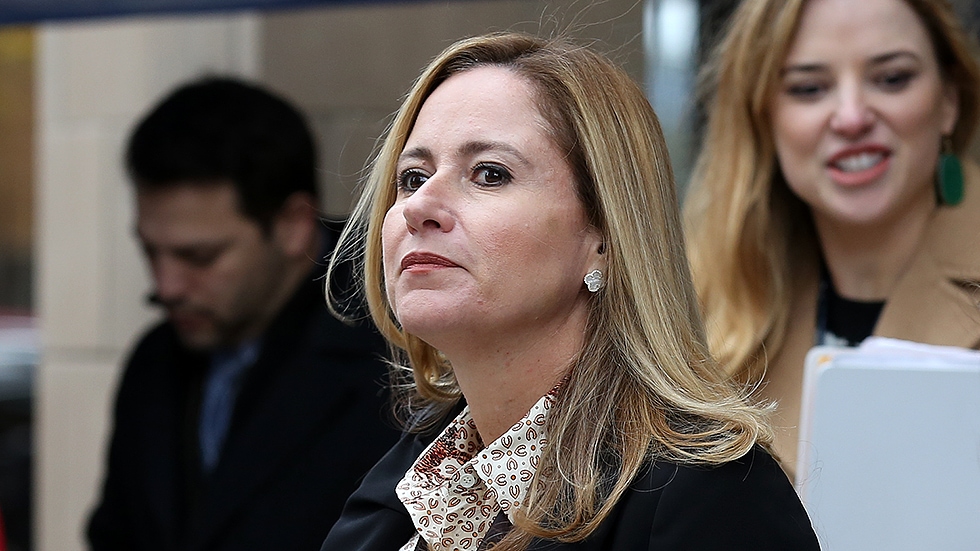 Stephanie Murphy — She may have lost her Fiesta Bowl bet with Louisiana U.S. Rep. Garret Graves, but the Central Florida Congresswoman won't be riding the bench when the Democrats officially take over the U.S. House.
Michael Needham — Hired away from Heritage Action last year to serve as Marco Rubio's chief of staff, we can't help but think Needham will be instrumental in expanding the senior Senator's national profile in the ever-evolving Republican Party.
Mystery appointment #1: AHCA Secretary — Whoever takes over for Justin Senior will have some big shoes to fill. AHCA isn't splashy, but the top position comes with a lot of power.
Mystery appointment #2: Head of Office of Medical Marijuana Use — Florida's medical cannabis business is booming. Whether that upward trajectory continues or flounders in bureaucratic red tape hinges on the office's next leader.
Mystery appointment #2: Next president of USF — We know the next USF president will be an academic with senior-level leadership experience at a research university. No matter who gets the nod, they'll face the herculean task of bringing USF St. Petersburg and USF Sarasota-Manatee back into the fold.
Kathleen Passidomo — The Naples Republican is the front-runner to be Senate President after Wilton Simpson leads the chamber in 2020-22.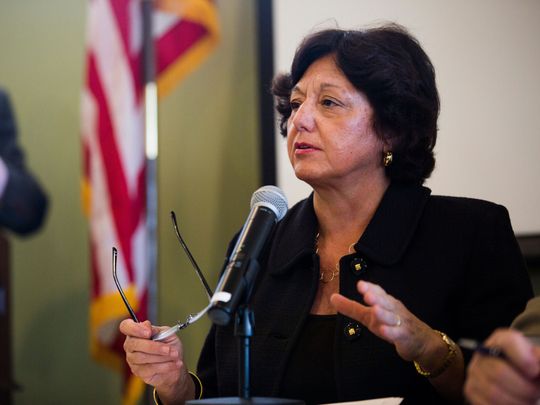 Anthony Pedicini, Tom Piccolo — The dynamic duo from Tampa are now the muscle behind the House GOP's majority status. 
Paul Renner — He'll be the first Speaker in six years not from the Corcoran wing of the party. It'll be interesting to see how he stretches his legs under Speaker Jose Oliva.
John Rutherford — The former Duval Sheriff won big with a seat on the U.S. House Appropriation committee. 
Justin Senior — After two years heading up AHCA, Senior has decided to hang up his hat and leave the administration. He'll still be around, however, thanks to his new gig at the Safety Net Hospital Alliance of Florida.
Wilton Simpson, Chris Sprowls — They're now respectively the Senate President and House Speaker in waiting, and that's reason's enough to watch what they do — and don't do — this Session. 
Shane Strum — DeSantis' first chief of staff. He's smart, affable, and media-savvy. The entire town is rooting for him to succeed, but what happens when he has to throw an elbow?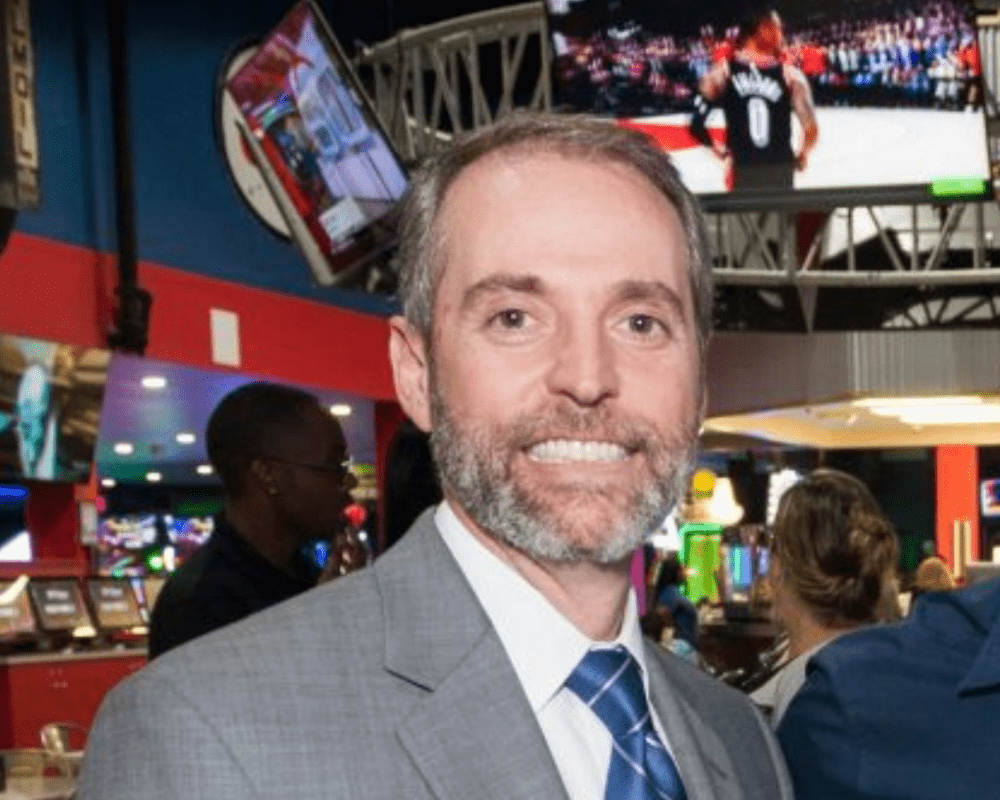 Team Fried — Eric Johnson, Ben Pollara, Stephanie McClung, and several others must rebuild the Democratic power structure in Florida. These three are on the ground floor with Fried as the Democrats pivot to 2020. 
Ryan Tyson — The data and polling wizard was right on about how Florida Republicans would narrowly prevail in 2018. Now we hear the Nate Silver of Florida has big new plans in store for early 2019. The line to buy-in starts to the right.
Matt Van Name — As the Chief of Staff to Fried, he's more than just making the trains run on time in the Ag. Dept. He's the chief adviser to the only statewide elected Democrat in Florida or, as one smart donkey describes him, "He's the new Pete Mitchell."
Michael Waltz — Now that the Army Special Operations officer and National Guard Lt. Colonel has been elected to Congress, he has made several appearances on Fox News to discuss national security issues. Is he the new Matt Gaetz?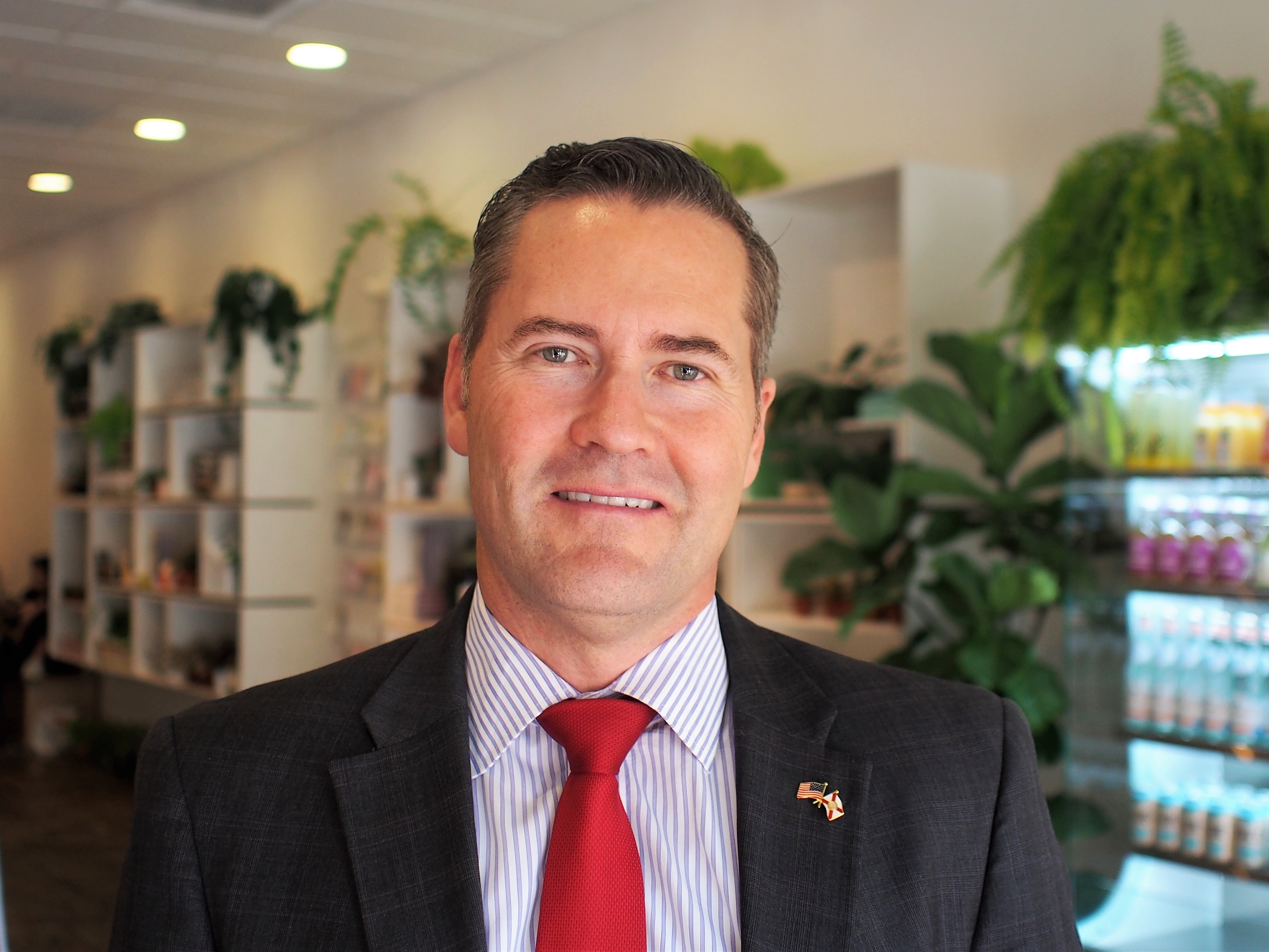 Will Weatherford — We think this former Speaker has a future in politics! He's behind the scenes — everywhere — leading transition committees, advising top business leaders, making money. If there is a big project getting off the ground in Florida, chances are he's nearby.
Susie Wiles — The Ballard Partners lobbyist and DeSantis campaign/transition insider says she's returning to her day job after the inauguration. But how soon until she gets enlisted to start building Trump's firewall in Florida?