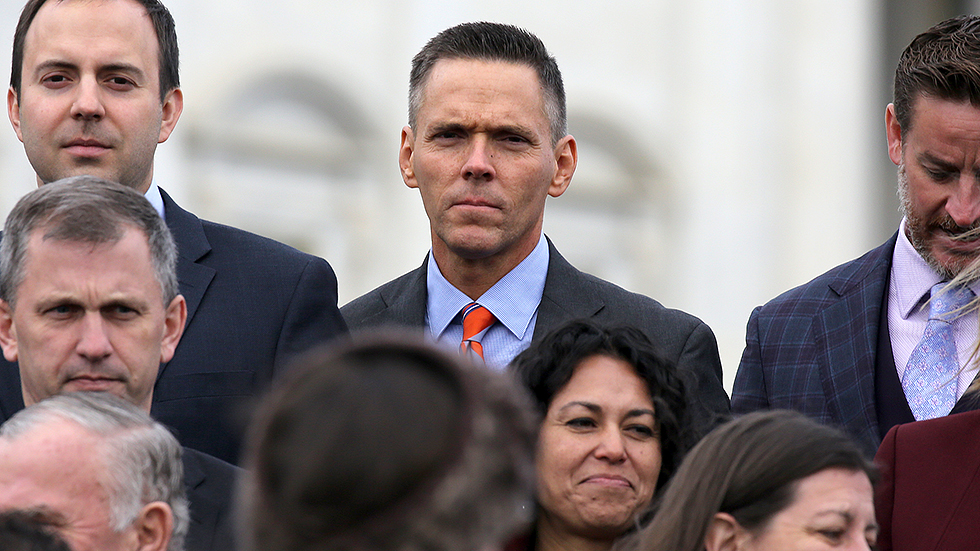 The further out from Election Day, the more valid U.S. Rep.-elect Ross Spano's excuses seem.
But the hits keep coming.
Shortly after he defeated Democratic opponent Kristen Carlson in the race for Florida's 15 Congressional District, it was revealed he funded his campaign with loans from a pair of his supporters.
The Dover Republican blamed the flub on some faulty advice from his former campaign treasurer and, as previously reported, that narrative has some merit.
There's no proof Jamie Jodoin of St. Petersburg CPA firm Spoor Bunch Franz told him the loans were kosher, but she has demonstrated a profound lack of knowledge on state and federal campaign finance law.
Two letters, both dated Dec. 27, sent to Spano by the Federal Elections Commission further showcase Jodoin's lack of expertise.
One of the letters flags the Dover Republican's pre-general report for not itemizing contributions received through a conduit. As reported by Matt Dixon of POLITICO Florida, the FEC violation stems from the Spano campaign's failure to itemize $75,000 in contributions bundled by Club for Growth.
The other letter dings Spano for the same violation, but also cites three missed 48-hour notices in the latter part of October.
While both letters are addressed to current campaign treasurer Robert Phillips III, it was Jodoin's handiwork that landed Spano in hot water — she was in charge of the books for the entire pre-general reporting period, which covered Oct. 1 through Oct. 28, as well as the bulk of the post-general reporting period, which covered Oct. 19 through Nov. 26.
Jodoin was fired on Nov. 21, so the only days she wasn't in charge were the Wednesday through Monday of Thanksgiving week.
When it comes to the personal loans Spano funneled into his campaign account, Jodoin has thrown that hot potato back at her former boss. When the illegal activity was discovered she pulled straight from the "plausible deniability" playbook of shady accounting telling the Tampa Bay Times she thought the money came from Spano's personal accounts and she didn't pry any further.
That's one thing. Not performing the basic functions of the job — which the campaign paid her $9,216 to do — is another.
Carlson and Spano's Republican primary rivals have called for the hammer to be dropped.
"Ignorance of the law excuses not" and all that, but that's why most candidates hire accountants in the first place.
Whether or not Spano faces major consequences for his campaign's numerous violations, the Jodoin should take a big step back from campaign finance work.