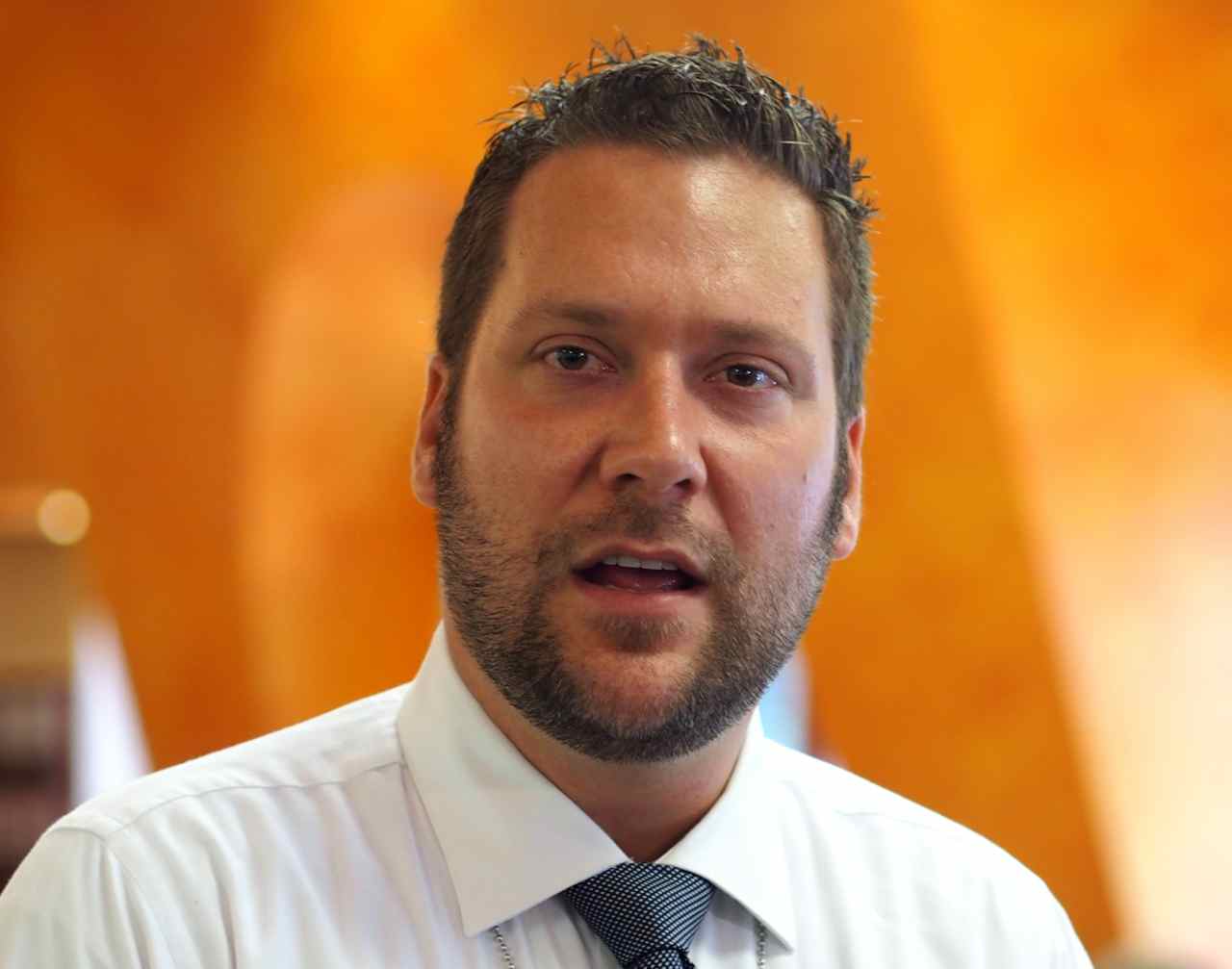 Seminole County Tax Collector Joel Greenberg and his staff members aren't officers and may not be allowed to carry guns as part of their jobs.
That's according to the office of Florida Attorney General Pam Bondi, which recently issued an informal (and non-binding) legal opinion on the matter.
Greenberg, widely known as a conservative provocateur, announced 18 months ago that he and select members of his tax collector's office staff would openly carry firearms, both as safety and security precautions for his offices, staff, and customers, and because he wanted to exercise the rights he believed they have to do so as state revenue officers.
Now, however, Bondi's office is advising that while Florida law allows "revenue officers" to carry guns and act like law enforcement officers, it doesn't appear that Greenberg and his staff qualify as revenue officers.
Greenberg disagreed Thursday, subtly pointing out that Bondi has only a few more days in office anyway.
"Frankly, this is the first time we have seen the Attorney General Office's opinion on our deputy revenue officers," Greenberg said in a written reply to Florida Politics. "We disagree with their interpretation of the statutes and look forward to working with the new Attorney General [Ashley Moody] to further clarify our position."
Greenberg allegedly had provoked a private dispute that led to the public opinion on the matter.
Wearing the badge and gun that have been standard to his work uniform since June 2017 and driving a private vehicle with a white strobe light, he followed a driver into her subdivision, got out of his car, strolled up to her driver's side window, and then confronted her about her driving as if he were a law enforcement officer, according to background in the opinion.
The driver later complained to State Attorney Phil Archer of Florida's 18th Judicial Circuit, accusing Greenberg of impersonating a police officer.
Archer initially concluded that Greenberg legally had done nothing wrong with either his tax collector's badge or his open-carry sidearm. Still, he asked Bondi's office last month to be sure, offering some details of the alleged encounter.
Turns out, Bondi's office isn't so sure that nothing was wrong.
In the opinion sent to Archer last month, Senior Assistant Attorney General Teresa Mussetto opined that Greenberg and his staff do not qualify as "revenue officers" under state statutes, and therefore can't brandish weapons and act as if they have arrest powers, as state revenue officers may do.
"Nothing [in the relevant statutes] suggests that county tax collectors act as 'law enforcement officers' or 'peace officers' in fulfilling their statutory duties," Mussetto wrote.
"Therefore, a tax collector — who is not acting as an authorized law enforcement officer or peace officer in fulfilling his or her duties — would not fall within the 'revenue officer' exception provided … and would not otherwise be exempt, as a tax collector, from the statutory proscriptions which apply to individuals carrying weapons (either openly, or concealed)."
On the other hand, Mussetto declined to offer an opinion on whether there might be anything wrong with Greenberg's badge, which Archer had described as "a metallic badge that is similar in design, size, color, material, and manner of wearing to those worn by law enforcement officers."