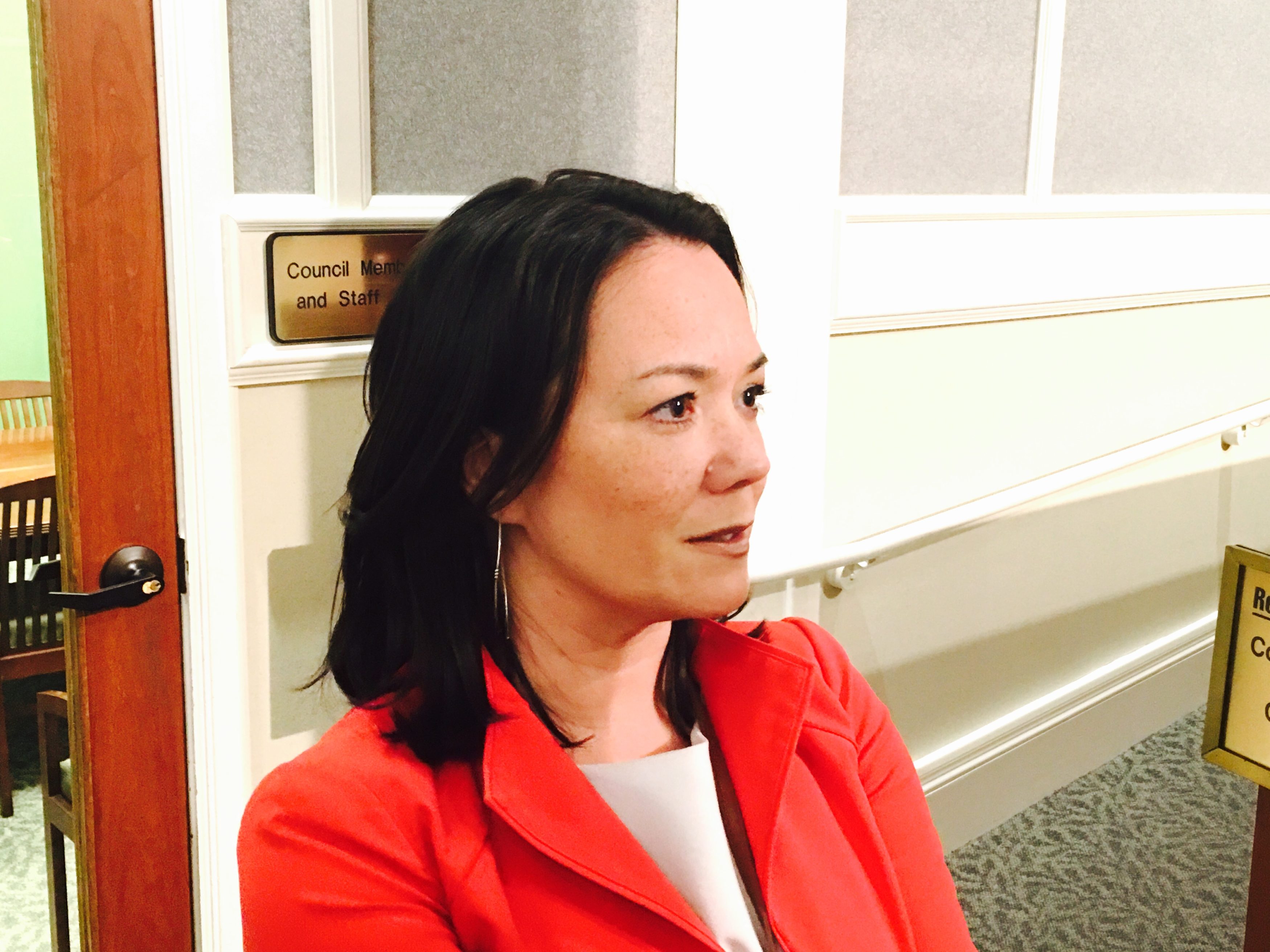 If the stacking of the field in Jacksonville City Council At-Large Group 1 is any indication, incumbent Anna Brosche will run for Mayor instead of seeking re-election.
The vibe very much is that of an open seat, with developments Monday adding texture.
Lisa King, the chair of the Duval County Democratic Party, filed on Monday morning for a run for the Jacksonville City Council At-Large Group 1 seat.
King is resigning the chair position for her latest bid for elected office. She ran for City Council previously in 2015, losing a district race to Republican Al Ferraro.
King, as of Monday afternoon, is the only Democrat in a five-person field. Republicans Jack Daniels, Terrance Freeman, and Christian Whitfield had all filed previously. And 2018 Reform Party candidate for Governor Darcy Richardson also took the plunge.
It is uncertain whether Daniels or Whitfield will qualify before the Friday deadline. Also uncertain: whether incumbent Brosche will forgo running for Mayor and run for re-election.
King did make a courtesy call to Brosche, who wished her well, she said.
The candidate offered a statement.
"Today I am offering myself for service to our City as a member of the Jacksonville City Council, At-Large Group One. I love Jacksonville. I was born here, educated in our public schools and raised my three children here," King said.
Her statement continued to evoke her deep local roots: "My parents built the Gator Lodge on Philips Highway in 1961, and we lived off the lobby until I was 3. I learned the value of hard work and serving the public from my parents at the Gator Lodge. And I learned from them the importance of leading by example. When we were short staffed my parents would clean rooms, run the switchboard or wash dishes."
"Philips Highway went into decline in the '70s and like so many parts of our City continues to
struggle due to lack of commitment from our leaders to infrastructure investment. And too many of our neighborhoods suffer from decade-old promises that have not been kept, contributing to cycles of poverty and lack of opportunity. Our people are part of our infrastructure too," King remarked.
"I have been honored to lead Jacksonville's Planning Commission where I led efforts to improve neighborhoods all over our City by preventing shortsighted decisions that would have
negatively impact our neighborhoods and families. For your family and mine, I want a Jacksonville that keeps its long overdue promises, plans for the future and values the safety of
every family," King asserted.
King's tenure on Planning was cut short by current Republican Mayor Lenny Curry, who spent much of the early part of his term removing potentially disloyal people from boards and commissions and replacing them with people who reflected his administration's vision.
Expect Curry to be an asset to Terrance Freeman in this race, which will be an expensive and brutal battle.
Duval County Republican Party chair Dean Black welcomed his counterpart to the fray: "It is unfortunate for Democrats that on the heels of important city elections that Lisa King has chosen to put her personal political ambition above the members of her own party. We look forward to a cordial relationship with her successor and wish them the best of luck in bridging the large divide that Chairman King has left in her wake."
The first election is in March. If no one wins with a clear majority, there is a May general election runoff.