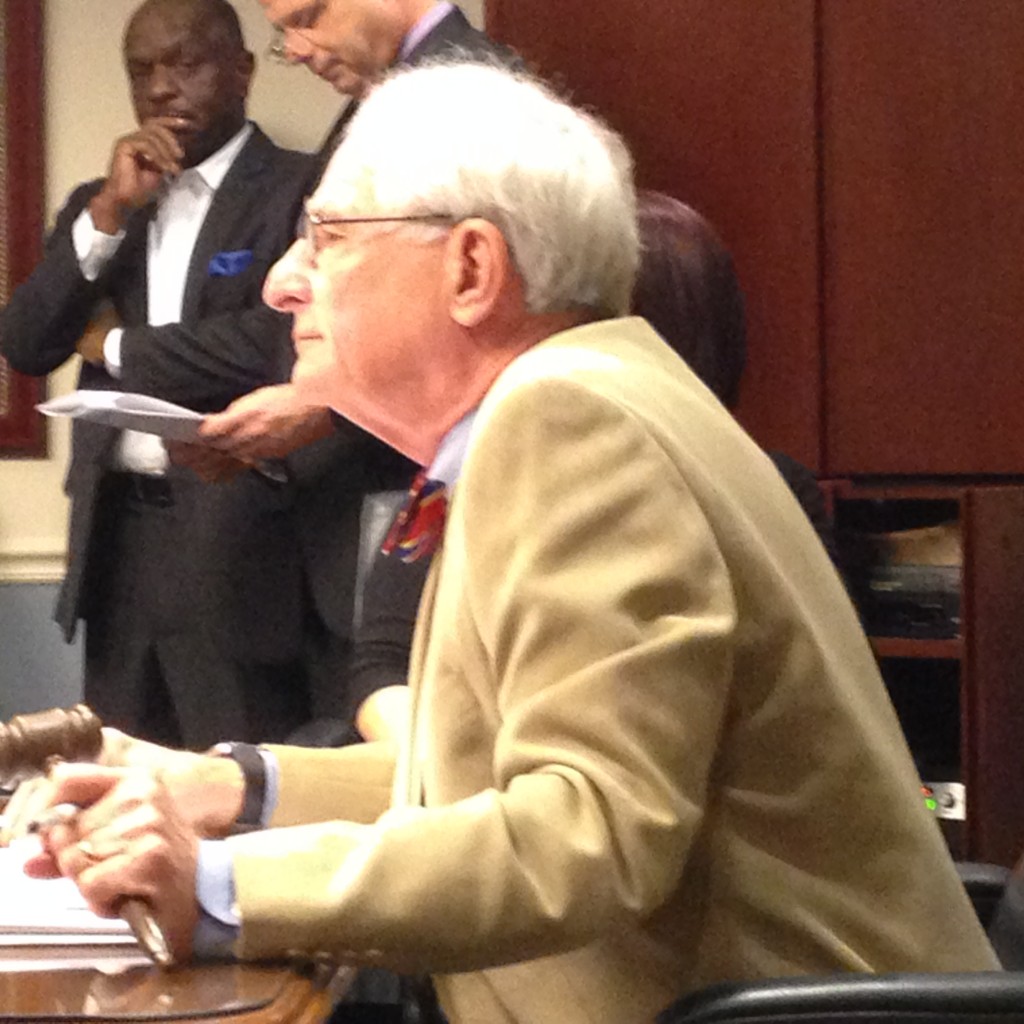 Members of the public who want to address the Jacksonville City Council during public comment in the future may be advised to bring quarters for the vending machine.
They may be speaking later than they are used to.
Currently split up among two commenting periods, new legislation (2019-19) would shift public comment to the back of the agenda, moving public hearings on specific pieces of legislation up.
Sponsor Bill Gulliford says the legislation is driven by practical considerations.
For one, public hearings take between 18 and 25 minutes of most Council agendas, much less of a time investment than public comment itself, which typically sprawls for hours.
Those familiar with public comment will note the predictability of the theater, with the same few dozen speakers giving variations on pet speeches every fortnight.
Gulliford disputed the notion that Council members have an interest in not hearing these remarks, noting that legislators are going to be there anyway through the end of the meeting.
The real benefit is to those petitioning the city for specific action. Especially those people who have hired lawyers to represent them on Council night, who won't have to spend money and time waiting out debates on Confederate monuments and other issues without live legislation.
In recent years, public comment has been lively.
Discussions over expanding LGBT rights sprawled out over years, leading to fairly epic public comment sessions.
In the current Council year, President Aaron Bowman cleared Council chambers after one particularly spirited round of public comment.
The timing of this legislation suits those who would like to keep the politicking of public comment to a minimum. Bowman has already noted that, during the "silly season" of campaigning, that the public comment forum should not be used for politicking.
It remains to be seen if candidates will respect that provision.
However, if Gulliford's bill passes, they will have to try their luck a bit later in the evening.
The legislation may serve as a blow also to activists who would like earned media, as television cameras typically do not linger in Council chambers once crews have gotten what they needed for their evening stories.
Jacksonville allows commenters three minutes to make their points typically; though some have suggested that may be too much time per person, Gulliford's bill does not adjust time allotments.