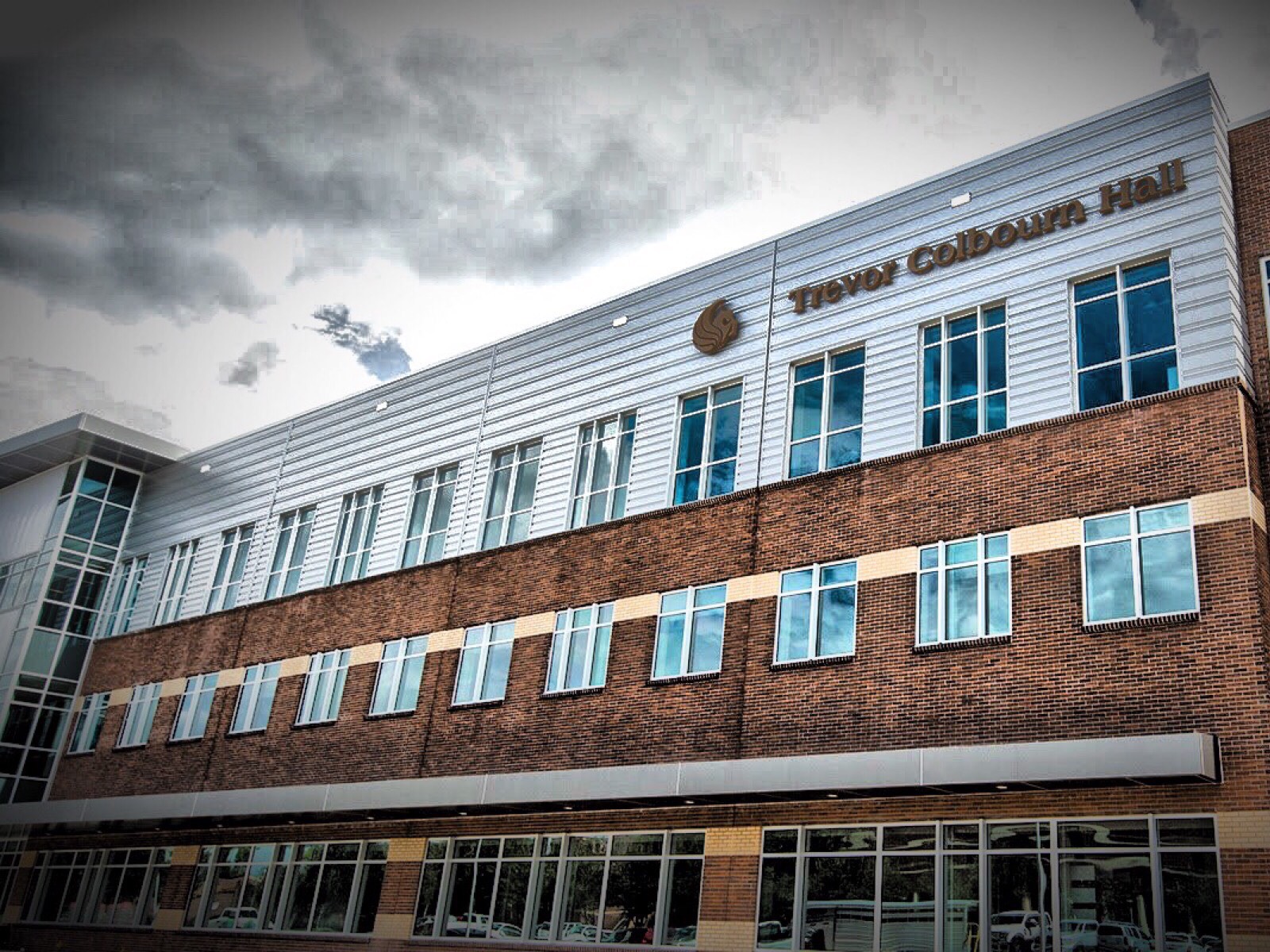 "There are four people who got fired that should have raised the questions."
House Public Integrity and Ethics Committee Chairman Tom Leek said Tuesday that he wants to know who at the University of Central Florida was behind decisions to misspend $85 million in state money and he hopes to put witnesses under oath as his committee investigates.
Leek, a Republican state representative from Daytona Beach, raised questions about whom at UCF knew what, and when they know it, as the university somehow turned a $5 million building renovation proposal into a $38 million new building, Trevor Colbourn Hall, using education money.
The university also apparently misused another $14 million — and planned to misuse another $32 million — on other construction projects, according to reports presented to Leek's committee Tuesday.
"It is my hope that once we learn all we can from the documents and the interviews, witnesses may testify before this committee to answer important questions under oath," Leek said.
Leek listed several questions he wanted to be answered after the committee heard lengthy presentations Tuesday from the lead university auditor from the Florida Auditor General's Office, and from the committee's own staff director, about what is known thus far, based on the state's audit and an outside investigation the university commissioned.
Much of the state audit's, completed and presented in early January, and UCF outside investigation's findings focused blame toward William Merck, who retired as UCF's vice president for administration and finance in September, under mounting pressure. Merck stopped cooperating with the investigations after he left the university. At one point before then, according to the UCF investigation report, he accepted responsibility for the misused money, but yet also called himself a "fall guy" for the university.
Last week, UCF received the final report from its outside investigators.
The state's audit was first released in preliminary form in August, and the final report was presented in early January. With both in hand, UCF President Dale Whittaker on Friday fired four top administrators who had worked under Merck.
The UCF Board of Trustees also canceled a $300,000-a-year-contract with former President John Hitt to serve as president emeritus. Whittaker, who already has instituted several financial and administrative reforms, and UCF Board President Marcos Marchena promised more.
That conversation is to be continued at Thursday's UCF Board of Trustees meeting.
There was no indication in Tuesday's House committee meeting that Leek or other committee members had any intention of settling on Merck as the primary focus of an investigation, or on whatever UCF does.
Jaime Hoelscher, audit manager in the office of the Florida Auditor General, and Don Rubottom, staff director for the House Committee on Public Integrity and Ethics Committee, offered comments to the committee that suggested people higher than Merck ought to have known what was going on, including Hitt.
Those people possibly included Hitt's successor, Whittaker, and the UCF Board of Trustees.
Rubottom described UCF's investigation into report findings as suggesting some university officials intentionally used money designated for education and general operations of the university to build buildings that the Florida Legislature had expressly refused to give UCF permission or money to build.
There also were comments indicating that Merck and perhaps others deliberately withheld information or misinformed higher-ups to do so.
Tuesday's presentations to the committee repeatedly referred to comments from UCF officials about using available deferred maintenance money for construction. But there is no such thing under Florida law.
The money was from the state "Education and General Fund" That is explicitly earmarked by law for day-to-day operations including professors' salaries and other student education purposes, Hoelscher and Rubottom both explained.
So who signed off on spending that money on construction? Merck for sure, according to the audit and investigation reports. The four members of his staff fired last Friday reportedly participated in the decisions; apparently either knew the money might be illegally diverted or later pleaded ignorance of the law, according to Rubottom's summary of the investigation report.
Did anyone above Merck know? If not, would ignorance be an excuse that should prevent them from taking any blame?
"There are processes. There are four people who got fired this week because they were parties to processes that should have raised the questions," Rubottom said.
Since the creation of Florida's current university system, under the Florida Board of Governors, each university has developed separate internal financial controls and accounting systems, he added.
That may have made misappropriations possible, without making them right.
There were even comments, attributed to the UCF investigation report, suggesting that some people at UCF believed that Hitt has so much power as president that if he signed off on something, that made it right, even if it was contrary to what the Florida Legislature, Board of Governors, and governor had approved or refused.
"I believe that Mr. Merck was meticulous at counting pennies," Rubottom said. "I also think that maybe he and maybe Dr. Hitt were the only people who knew where some of it was. OK? And that's speculation on my part."
Were members of the UCF Board of Trustees aware that the funds were not being used properly? state Rep. Mike Hill, a Republican from Pensacola and others asked more than once.
The answers were never quite clear.
Hoelscher noted that as early as May 2014 the board was presented information that indicated that money for Trevor Colbourn Hall was only coming from nonrecurring funds. That's when the board voted to build the new building, rather than renovate an old one.
At some other points, the board was advised the money came from the state's Public Education Capital Outlay Fund, even though the project was never authorized to be on the PECO list.
And at one point, the project actually did show up on a document submitted to the UCF Board of Trustees as being funded by E&G money, though the document was buried, Rubottom said.
"In your opinion, was the Board of Trustees deceived, and didn't know what was going on? Or were they a part of it?" Hill asked, again trying to clarify the board's role.
"I cannot speak from an audit perspective to whether … there was any intentional deceit or if they were part of it," Hoelscher replied. "We can just speak of what was presented in the board minutes, and that it was from 'nonrecurring funds.'"