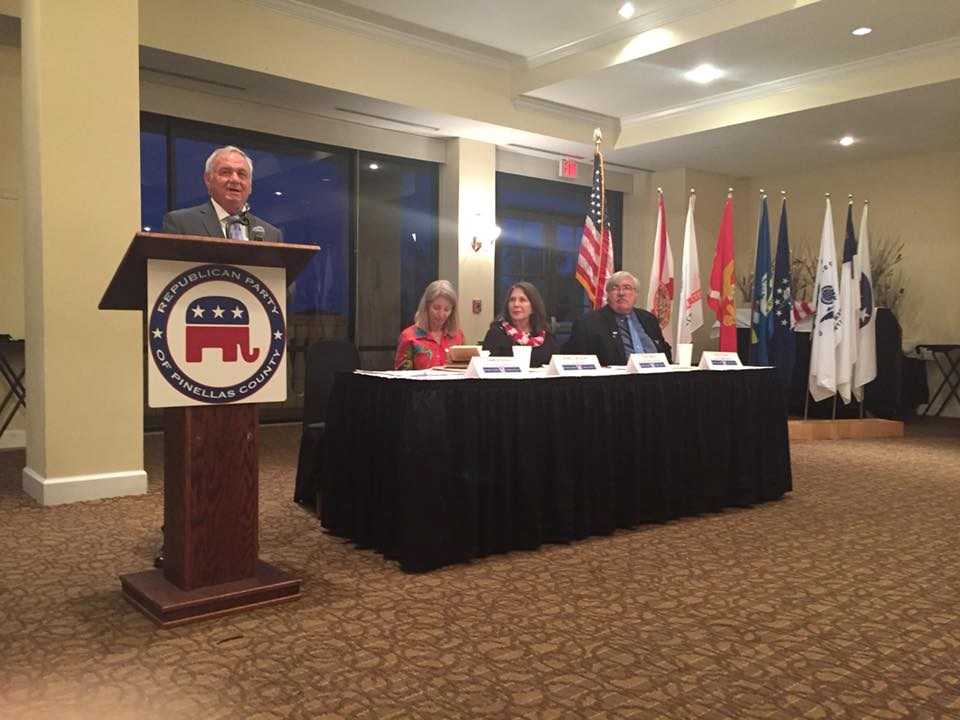 The Republican lost by 16 percentage points in 2018.
George Buck, Jr. will mount another bid against U.S. Rep. Charlie Crist.
The St. Petersburg Republican filed paperwork on Wednesday to challenge the Democratic incumbent in Florida's 13th Congressional District.
The Army veteran and retired firefighter turned academic shows he's willing to try anything twice. That includes running against a better-funded opponent with high name recognition in a district that significantly favors Democrats.
He jumped back into the race a little more than two months after Crist defeated him by a landslide 16 percent in the November midterms.
Buck's campaign website made note of the news with the headline "George Buck For Congress 2020 It's Official."
But he has yet to update his personal or campaign Twitter accounts. It's unclear whether Buck will see a primary challenge.
In 2018, he defeated fellow Republican Brad Sostack in the primary by 12 points, despite being significantly.
But Buck failed to make much of a dent in Crist, a former Republican governor who since switched parties and won a seat in Congress as a Democrat.
In the 2018 cycle, Crist raised about $3.4 million to battle Buck but only spent about half of it. Indeed, the incumbent spent much of the lead-up into the general election campaigning for other Democrats running in Florida.
Buck meanwhile raised less than $43,000.
Heading into the 2020 election cycle, Crist starts the campaign with more than $1.7 million in cash on hand, according to Federal Election Commission records.
Buck starts with $8.38.
In 2018, Buck announced his candidacy for Congress on the 100th anniversary of World War I standing in front of a makeshift shrine to his veteran grandfather.
His campaign website promotes his own record as a Gulf War veteran. He lists fixing Veterans Affairs as a top issue, and writes he had an appeal running through the system for seven years.
Beyond that, he lists standard Republican positions like support for the Second Amendment ("Never surrender"), being pro-life and returning education to the states.