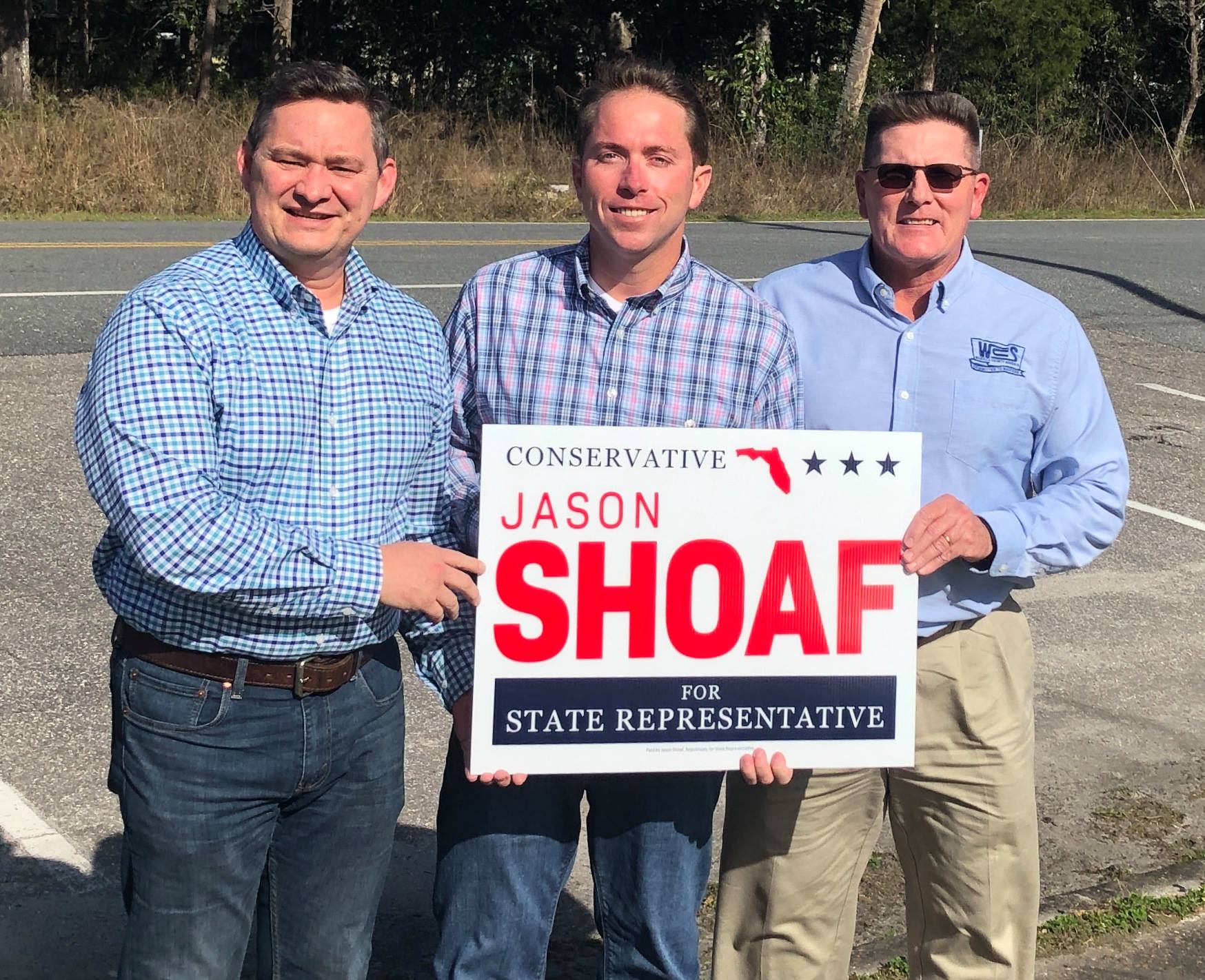 More local endorsements unfold in the race to replace Halsey Beshears.
Ralph Thomas briefly toyed with the idea of running to replace Republican former state Rep. Halsey Beshears.
But now the Wakulla County Commissioner thinks that's a task better-suited for Jason Shoaf, one of two Republicans lined up in a race to fill the empty House District 7 seat that opened after Beshears resigned to lead the Department of Business and Professional Regulation.
"Wakulla County needs a leader who can represent our North Florida values in the Florida House, and it is exceedingly clear that Jason Shoaf is the best candidate," Thomas said in a prepared statement.
Thomas filed paperwork for HD 7 late last year but left the race earlier this month.
In addition to filling the District 1 seat of the County Commission, Thomas is the chair of the local Republican chapter in Wakulla, one of 10 counties that make up the district.
Thomas' support will help Shoaf, a vice president at the St. Joe Natural Gas Company, appeal to Wakulla primary voters before they head to the polls on April 9.
"When Jason is elected, he will make sure our voices are heard, he will protect the Second Amendment and he will defend life."
Wakulla Superintendent Bobby Pearce also recently endorsed Shoaf, lending credibility to Shoaf's promise to focus on vocational training.
"[Shoaf] is keenly aware of the opportunities and challenges we face as school districts in rural communities, and he will fight to make sure our students have every opportunity they can to succeed," Pearce said.
Because of the sprawling nature of the district, endorsements from local leaders could have an outsized impact on who advances to the general election.
Mike Watkins, Shoaf's likely primary opponent, has racked up endorsements from five current and former sheriffs within the district, including from retired Wakulla Sheriff David F. Harvey.
"There are no endorsements more coveted and sought after than those of our local Sheriffs," Watkins said in a prepared statement. "These are public servants who take risks every day unlike the typical Tallahassee tax raising, career politicians that my opponent is rallying."
Watkins had recently criticized Shoaf for fundraising alongside members of the Triumph Gulf Coast board, which doles out BP oil spill money. He demanded Shoaf resign from the nonprofit's panel. 
Qualifying for the race begins Feb. 13 and ends Feb. 14. Ryan Terrell, a Democrat, has said he will qualify for the general election scheduled for June 18.