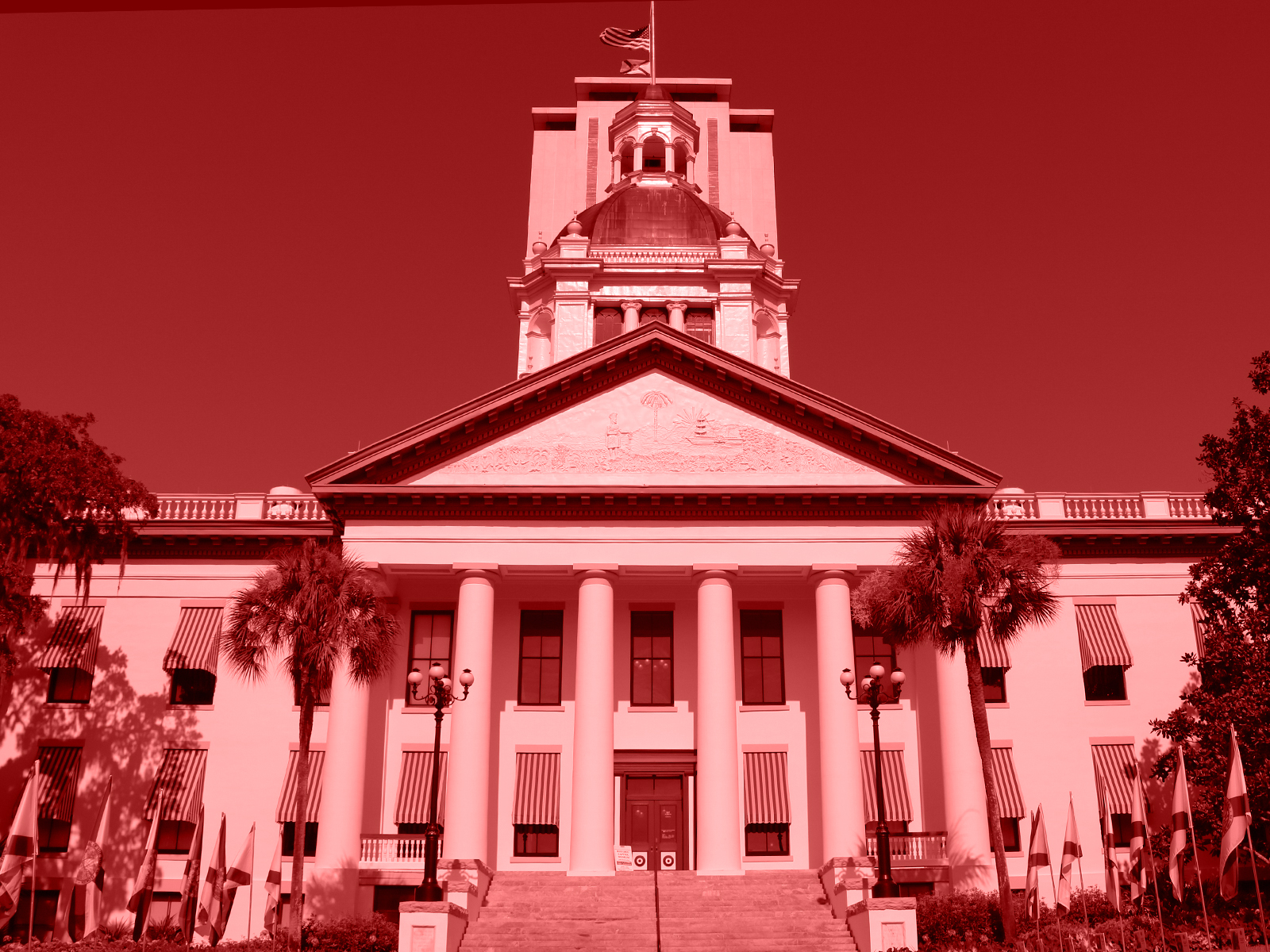 The Legislative Session is a journey. Sixty Days is your compass.
Sixty Days — A prime-time look at the 2019 Legislative Session
The Last 24
Good Wednesday evening. As we knew and expected, Agriculture Commissioner Nikki Fried introduced an out-of-state cannabis consultant to head up her department's efforts to assert itself more in the marijuana space. Also, a move is afoot to hold local school board members to eight years in office. Sixty Days, however, knows no limits. Here's your nightly rundown.
Clear as a Bell: Holly Bell, the new Director of Cannabis for Fried, has been consulting for "the cannabis/hemp, entertainment and finance industries" since August.
CBD, or not to CBD? The state's top medical marijuana official told a House panel the burgeoning line of products with the substance extracted from cannabis was in a "gray area."
Eight is enough: A proposal to impose eight-year term limits on Florida school board members moved one step closer to the ballot.
Droning on: A bill designed to allow law enforcement to use unmanned aircraft as a "tool in the toolbox" cleared a House committee.
Hurricane help: Rep. Jay Trumbull has submitted 41 funding requests — worth $253 million — all with an eye on Hurricane Michael recovery for his storm-torn district.
Armed and educated: Another school safety bill is on a fast track, but arming teachers is a non-starter for some.
Up, up and away: The Senate's budget chief wants to get Gov. Ron DeSantis an airplane.
Quote of the Day
"He has to move in very short periods of time when events happen, and he needs to have transportation that's appropriate, whether he asks for it or not." — Sen. Rob Bradley, chair of his chamber's Appropriations Committee, on the need to set aside state money to buy a plane for Gov. Ron DeSantis.
Bill Day's Latest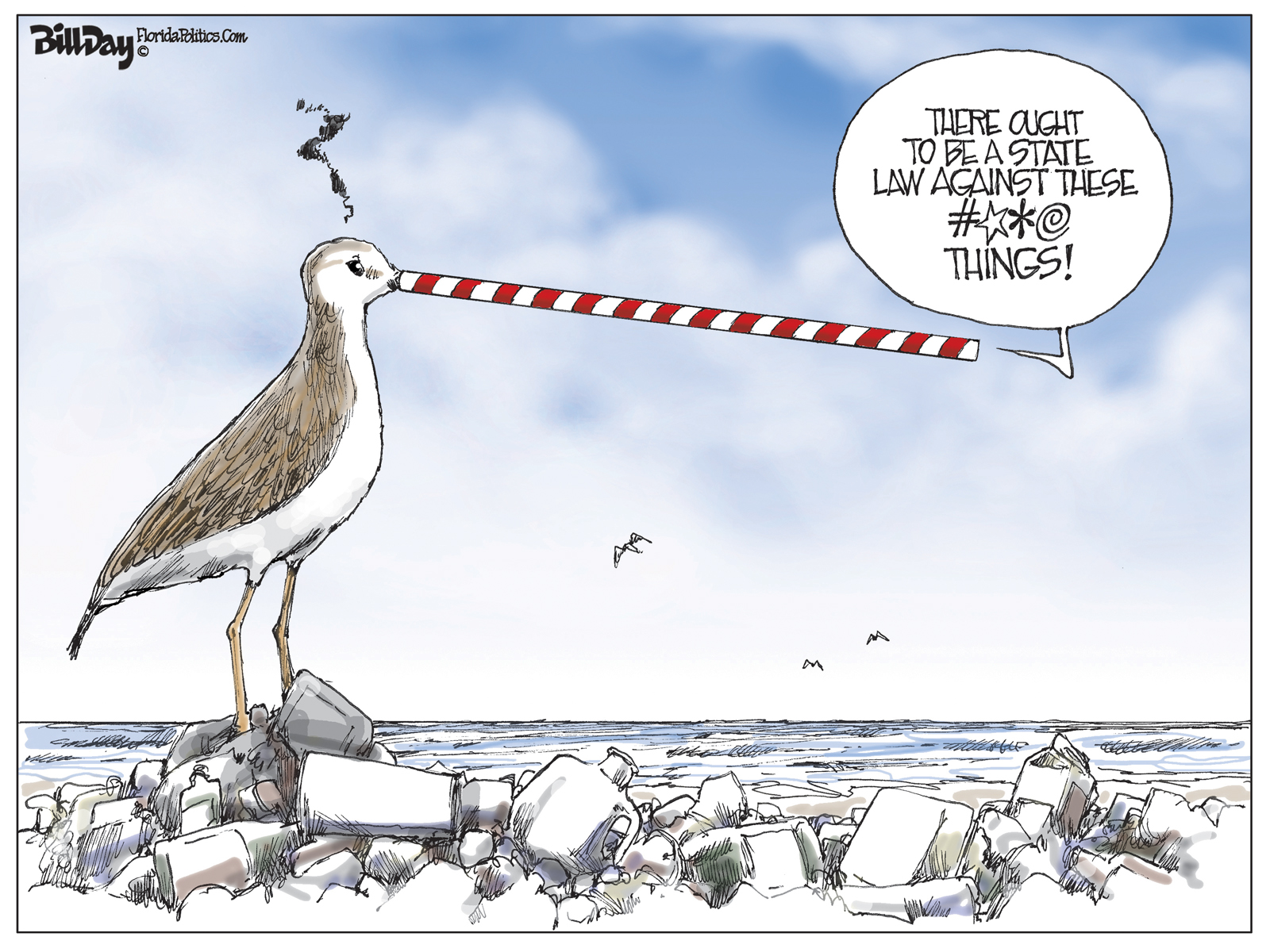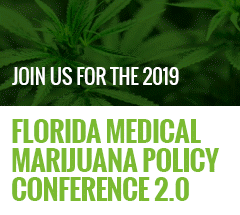 3 Questions
Gov. DeSantis' budget doesn't recommend any sweeps to the state's local and affordable housing funds, known collectively as the Sadowski Trust. But lawmakers have historically raided the pool, which pays for the State Apartment Incentive Loan Program (SAIL) and the State Housing Initiatives Partnership Program (SHIP). We caught up with Trey Price, executive director of the Florida Housing Finance Corporation, to talk about how the Sadowski dollars work and what to expect as budget writers consider the pool of money this Session.
Florida Politics: Do you think the idea of no Sadowski sweeps is idealistic?
Price: We were on a pretty good track last year for housing funding, and then the tragedy in Parkland happened. Lawmakers had to suddenly change priorities and look at making sure that schools were properly protected. [State Sen. Rob Bradley] has alluded to that. We were obviously elated with the Governor's budget proposal and we look forward to working with the Senate and House on hopefully getting what the Governor's requested — full funding this year. But it's very exciting, seeing the Governor's budget and seeing where we go from here.
FP: Can you describe the level of need this state has for affordable housing?
Price: We've got hurricanes to recover from, we've got to help rebuild the Keys and the Panhandle, and places in between from hurricanes. We also have a home affordability crisis just in general around the state. Let's also not forget that Florida was impacted by a hurricane that didn't even hit us: Hurricane Maria. We had a number of Puerto Rican and American Virgin Islanders move to Florida, primarily in the Central Florida area, but they've also migrated elsewhere. That has, really for the first time in anybody's memory, made market and affordable housing very, very tough to find — almost impossible.
Florida continues to be a growing state. The economy is growing great. But affordable housing is one of those problems you have when the times are pretty good. But those are problems that can be addressed.
FP: How does the Florida Housing Finance Corporation interact with the Sadowski dollars?
Price: We administer SAIL. It's competitively bid for among affordable housing developers and developers try to bring us the best deals to pull down that money. It's a loan; it's repaid with interest, usually low interest and usually, developers will pair that money along with federal tax credits that are not competitive and/or bonds. Florida is able to pull down more federal resources for affordable housing that way.
… The other side is the SHIP program, where we work with local governments — all 67 counties and entitled cities, usually your bigger cities — who have housing programs in their governments. A lot of that is down-payment assistance for first-time homebuyers or emergency repairs. Local governments have actual strategies, in their local housing assistance plans, on how they can use their SHIP dollars. … SHIP is very, very flexible, and local governments have survived by being flexible and coming up with creative ways to deal with affordable housing issues.
Lobby Up
The "Scooter Wars" are heating up.
Spin, owned by Ford Motor Company, retained Ron Book, Rana Brown and Kelly Mallette to represent them in Tallahassee last week.
Similar to competitors Bird, Lime and Skip, the San Francisco-based company is looking for a seat at the table when lawmakers consider whether to allow county and municipal governments to regulate e-bike rentals.
"We are excited at the opportunity to be part of a new and most convenient transportation alternative and with a company that wants to do things the right way with the partners in local governments and on the campuses of our colleges and universities," Book said.
"This is an organization that knows that pre-emption is not an option which is why they have never entered a city, a county, or a college campus in a rogue way trying to circumvent policies, procedures, accountability and most importantly public safety."
Currently filed bills would allow counties to pass rules for scooter riders so long as they aren't stricter than those concerning pedal-powered bikes. That means counties could decide to let scooters on some roads rather than sidewalks, which they are currently limited to.
Counties could also require scooter companies to carry liability and workers' comp insurance before giving them the green light. Other regulations, however, would be handled at the state level.
Breakthrough Insights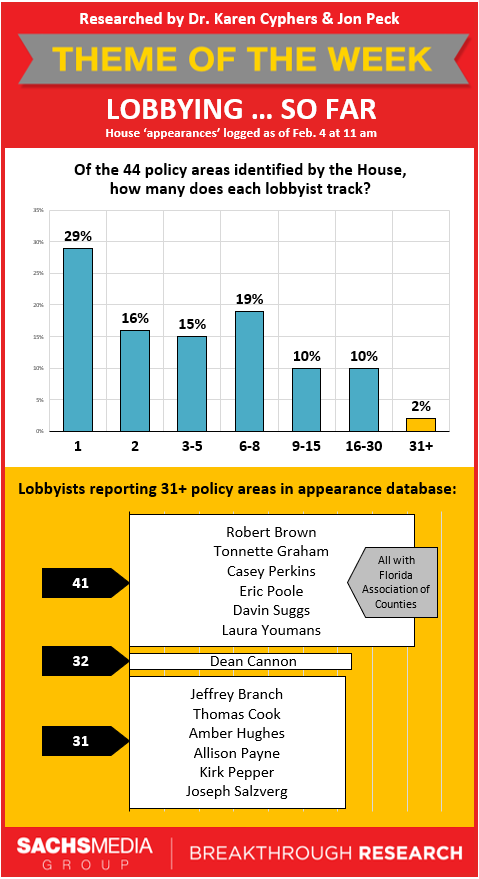 The Next 24
The House Civil Justice Subcommittee will hold a panel discussion on the controversial insurance practice known as assignment of benefits. Speakers are expected to include state Insurance Commissioner David Altmaier and Citizens Property Insurance Corp. President and Chief Executive Officer Barry Gilway. That's at 8 a.m., 404 House Office Building.
The House Higher Education & Career Readiness Subcommittee will hold a workshop related to "talent development" in the state. The meeting will include presentations by agencies and groups including the Florida Department of Economic Opportunity, CareerSource Florida and the Florida Chamber of Commerce. That's at 8 a.m., 306 House Office Building.
The House Children, Families & Seniors Subcommittee will host a panel discussion about the state's community-based child welfare system. That's at 8:30 a.m., 12 House Office Building.
The House PreK-12 Appropriations Subcommittee will receive a presentation on Gov. Ron DeSantis' proposed 2019-2020 budget. That's at 8:30 a.m., Reed Hall, House Office Building.
The House Gaming Control Subcommittee will receive an overview of the Florida Lottery. That's at 9 a.m., 212 Knott Building.
Floridians Against Fracking and other organizations plan a news conference to announce the delivery of a letter to Gov. DeSantis from clean water advocates "thanking him for bringing the issue of a fracking ban to the forefront of the discussion on clean water legislation." DeSantis recently signed an executive order on the issue. Speakers are slated to include Michelle Allen of Food & Water Watch, Aliki Moncrief of Florida Conservation Voters, Kim Ross of ReThink Energy Florida, and Jennifer Rubiello of Environment Florida. That's at 10 a.m., Plaza level rotunda.
The Senate Military and Veterans Affairs and Space Committee will receive a presentation from the Florida Department of Veterans Affairs. Former GOP Rep. Danny Burgess of Zephyrhills was recently named the executive director of the department. That's at 10 a.m., 37 Senate Office Building.
Lawmakers and leaders in economic development and education "will explain the importance of establishing cross-industry partnerships and creating a talent pipeline in building strong statewide and local economies." It's part of The Florida Economic Development Council's marking of Florida Economic Development Week. That's at 10:30 a.m., 4th-floor rotunda.
The House Agriculture & Natural Resources Subcommittee will receive an overview from the Florida Department of Health and the Department of Environmental Protection about issues related to septic systems. That's at 10:30 a.m., 12 House Office Building.
The House Business & Professions Subcommittee will receive an update from Department of Business and Professional Regulation Secretary Halsey Beshears about "Deregathon," an event held to discuss ways to reduce regulations. That's at 10:30 a.m., 212 Knott Building.
The House Government Operations & Technology Appropriations Subcommittee and the House Health Care Appropriations Subcommittee will receive presentations about Gov. Ron DeSantis' proposed 2019-2020 budget. Government Operations & Technology, 10:30 a.m., Morris Hall, House Office Building. Also, Health Care, 10:30 a.m., 404 House Office Building.
The House PreK-12 Innovation Subcommittee will receive a presentation on community partnership schools. That's at 10:30 a.m., 306 House Office Building.
The House Transportation & Infrastructure Subcommittee will take up a series of bills dealing with specialty license plates and transportation-facility designations. That's at 10:30 a.m., Reed Hall, House Office Building.
The Florida Supreme Court is scheduled to release its weekly opinions at 11 a.m. (Releases in recent weeks, however, have been canceled or delayed because of the addition of three new justices to the court.)
The Florida Transportation Commission is scheduled to meet at 1 p.m., Florida Department of Transportation, 605 Suwannee St., Tallahassee.
The Joint Administrative Procedures Committee will hold a workshop on the Administrative Procedure Act at 1:30 p.m., 404 House Office Building.
The Joint Committee on Public Counsel Oversight will receive a presentation from state Public Counsel J.R. Kelly, whose office represents consumers in utility issues. That's at 1:30 p.m., 301 Senate Office Building.
The Joint Legislative Auditing Committee will consider a request by GOP Rep. Randy Fine of Palm Bay, to conduct an audit related to the city of Melbourne and a separate request to conduct an audit related to the Citrus County Hospital Board. That's at 1:30 p.m., 110 Senate Office Building.