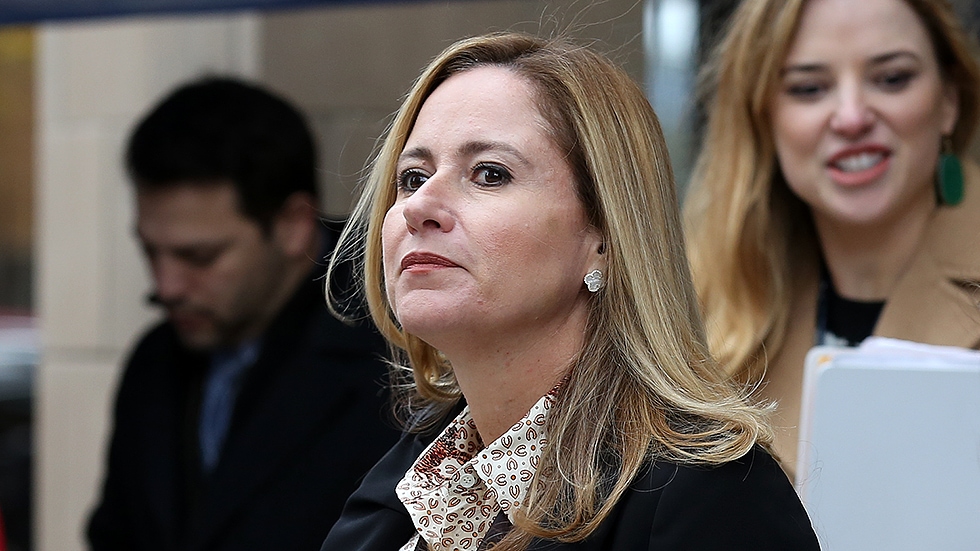 Mucarsel-Powell was named to the DCCC's Frontline Program.
Members of the Democratic Congressional Campaign Committee (DCCC) expect a tough race in 2020 for freshman U.S. Rep. Debbie Mucarsel-Powell, according to a list released by the group Thursday.
Mucarsel-Powell, who represents Florida's 26th Congressional District, was one of 44 Democratic House members named to the DCCC's Frontline Program.
According to the DCCC, the program "is designed to provide Democratic members of Congress from the most competitive seats with access to strategic analysis, campaign guidance and fundraising prioritization to ensure they have both the resources and cutting edge information they need to execute effective reelection campaigns."
It's no shock that Mucarsel-Powell was added to the list. She narrowly ousted GOP U.S. Rep. Carlos Curbelo in 2018, winning by fewer than two percentage points.
Somewhat surprising is the absence of her freshman counterpart from South Florida, U.S. Rep. Donna Shalala.
Shalala won by a slightly larger margin to take the seat in Florida's 27th Congressional District, winning by 6 percentage points. Still, Shalala's ability to win the race was questioned throughout the general election, despite Democrats originally seeing CD 27 as an easy pickup.
Shalala also replaced longtime GOP U.S. Rep. Ileana Ros-Lehtinen, showing the district isn't averse to electing Republicans.
It appears the DCCC sees Shalala's incumbency as enough to shield her from any prospective challenger in 2020. However, the members of the Frontline Program are subject to change as we move through the next 19 months toward Election Day.
"Democrats won back the majority because our amazing candidates focused on the kitchen table issues affecting the hardworking families they now serve," said DCCC Chairwoman Cheri Bustos.
"Today, we are announcing that 44 of these members have been elevated to join the Frontline program because we are determined to build a majority that lasts well into the future.
"Our majority hinges on these members from tough seats winning reelection in 2020, and with today's announcement we're sending a clear message that the DCCC will stand shoulder to shoulder with them in the fight ahead."