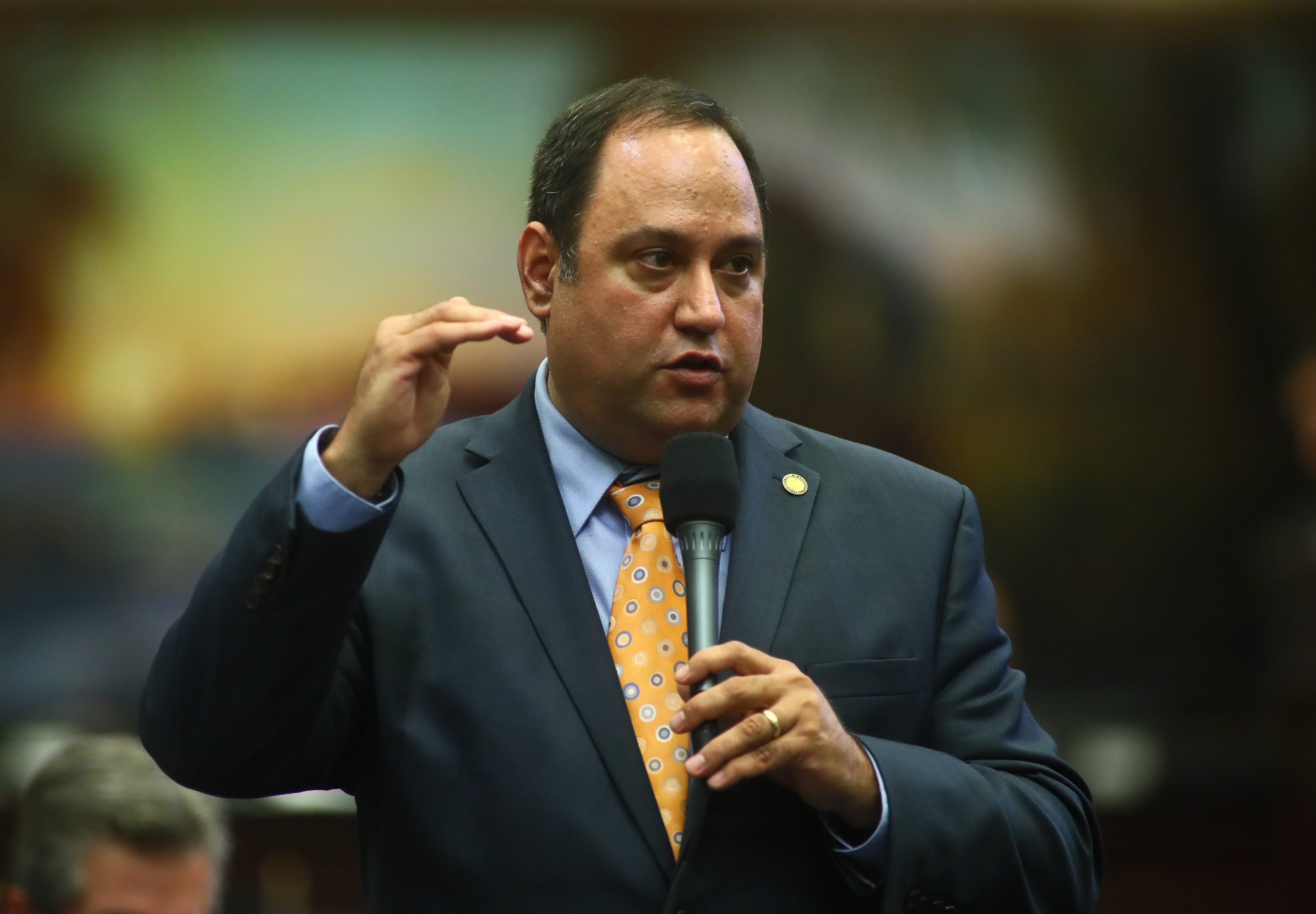 Lawmakers face a March 15 deadline to get a smoking ban repeal to Gov. Ron DeSantis.
State Rep. Ray Rodrigues says lawmakers have to address the issue of medical marijuana smoking if only to stave off a "wild, wild West" scenario in Florida. 
The Estero Republican spoke to reporters after the House Health & Human Services Committee cleared its version of legislation (PCB HHS 19-01) to allow smoking — albeit with an amendment that watered it down somewhat.
Gov. Ron DeSantis gave lawmakers until mid-March to rewrite the state's medical marijuana law to reflect the intentions of the state constitutional amendment legalizing medical marijuana that 71 percent of Florida voters approved in 2016, known then as Amendment 2.
If a bill doesn't make it to his desk by then, he has said he'll drop the state's appeal of Circuit Judge Karen Gievers' decision last year that allows smokable marijuana.
"If you look at Judge Gievers' order, if that decision were to stand, we'd be facing essentially the wild, wild West when it comes to the use of medical marijuana," said Rodrigues, the committee's chair. "We believe there should be guard rails around that, so that's why we … put this bill together that we are moving forward."
The House bill, however, requires smokable marijuana to be sold as a pre-made, filtered cigarette in Florida, which had some scratching their heads.
Some – if not many – patients, they said, would likely tear the filter off or even open the cigarette up to smoke the contents in a pipe or bong.
"It's a real technical position, which is, according to the law, they should be using it as the doctors prescribed," Rodrigues said. "But a natural result is (that) once a person's in their home, it's essentially unenforceable. What they choose to do in the privacy of their home is up to them."
Rodrigues himself, forced by changing politics, has swiveled in his stance of marijuana smoking. 
"We don't believe you smoke medicine," he said in 2017. "We believe that smoking causes as much harm as the benefits, particularly when we're offering vaping, which provides all of the benefits and none of the harm."
Fast forward to last month, when he tweeted: "If the First DCA (appellate court) says we got it wrong, then that should end it."
A three judge panel has been considering the legislature's argument against smoking.

"If that panel rules against the state that should be the end of this issue. Period."

Agreed. If the First DCA says we got it wrong then that should end it. https://t.co/hvnZ3EqSxy

— Raymond Rodrigues (@isayray) January 12, 2019
The House and Senate, and even individual Republican senators, are butting heads about the right way to allow and regulate smokable marijuana.
The Senate's current version of the legislation (SB 182) requires a patient to get a second opinion before he or she could get medicinal cannabis for smoking. 
When asked about his communication with DeSantis over the bills, Rodrigues said he hadn't spoken with the Governor directly: "I've had a conversation with his staff and they're reviewing it.
Everyone in The Process understands what happens if they don't get a bill to the Governor's desk by the ides of March, Rodrigues added.
"So I'm very optimistic at this point that we'll get there," he said.