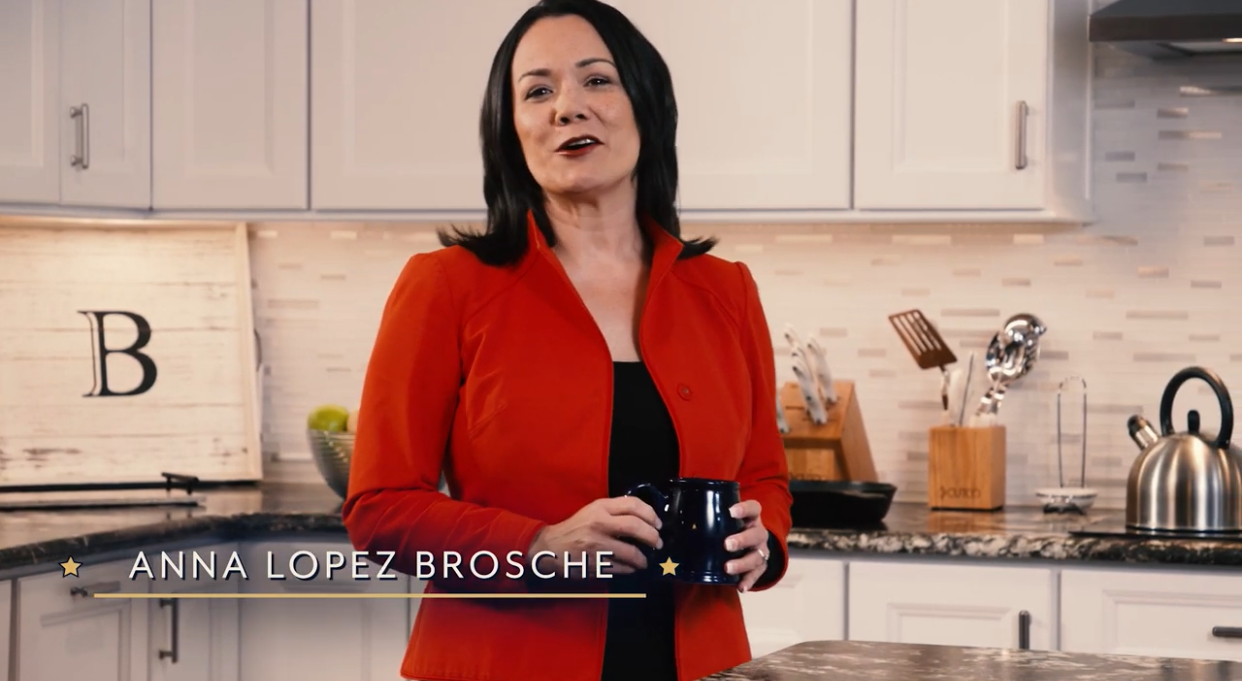 A St. Pete Polls survey of the race shows her trailing Curry, 58 to 20 percent.
Thursday saw the first television ad buy from Jacksonville mayoral candidate Anna Brosche, a first-term Republican on the Jacksonville City Council, who is challenging first-term Republican Mayor Lenny Curry.
The spot will run through February 21.
Brosche's spend is at least $128,000 (716 GRPS). This is roughly a third of her cash on hand.
Her campaign has yet to provide the ad, entitled "Nothing to Say," but the message is simple: "Lenny Curry's spending all his time lying about me" and is therefore not focused on ending the "Curry crime wave."
That reference is to violent crime, a perpetual problem on Jacksonville streets.
For Brosche's campaign, there likely is no better time to begin a television buy. Vote by mail ballots are already being sent out and her campaign is behind in a couple of meaningful metrics.
A St. Pete Polls survey of the race shows her trailing Curry, 58 to 20 percent.
The mayor has roughly $408,000 in hard money, and an additional $2.71 million in his Jacksonville on the Rise political committee account.
In contrast, Brosche has roughly $400,000 total on hand.
Her new ad buy, using a third of the committee's budget, is going to have to be an effective one. She's countering a state operation
The Florida Republican Senatorial Campaign Committee was back on Jacksonville airwaves Wednesday with an attack ad against a Republican candidate. And the new FRSCC spot savages Brosche.
"Brosche took tens of thousands of dollars from special interests … fancy meals, luxury travel, tickets to concerts and special events. Then Brosche gave those lobbyists and donors what they wanted with our money," the ad states.
"We are all trying to sell ourselves," Brosche says in closing, via a clip lifted from a 2015 testimonial the candidate recorded for the services of image consultant and advisor Pegine Echevarria.
That video, backed with a 1250 point buy, has been a cult favorite among the Mayor's Office and friendly parties for month — and sources say Curry's allies relished being able to finally introduce it to a mass audience.
The spot follows an investment of over $200,000 in a positive ad spotlighting an endorsement of Curry by former Democratic Mayor Tommy Hazouri. However, it is not without controversy.
Pegine Echevarria asserted that use of the clips was "in violation of copyright law" and called on the clip to be removed. On Facebook Wednesday, she said she was "seriously thinking" of legal action.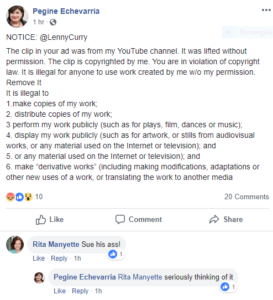 Time will tell if Brosche's side lawyers up.