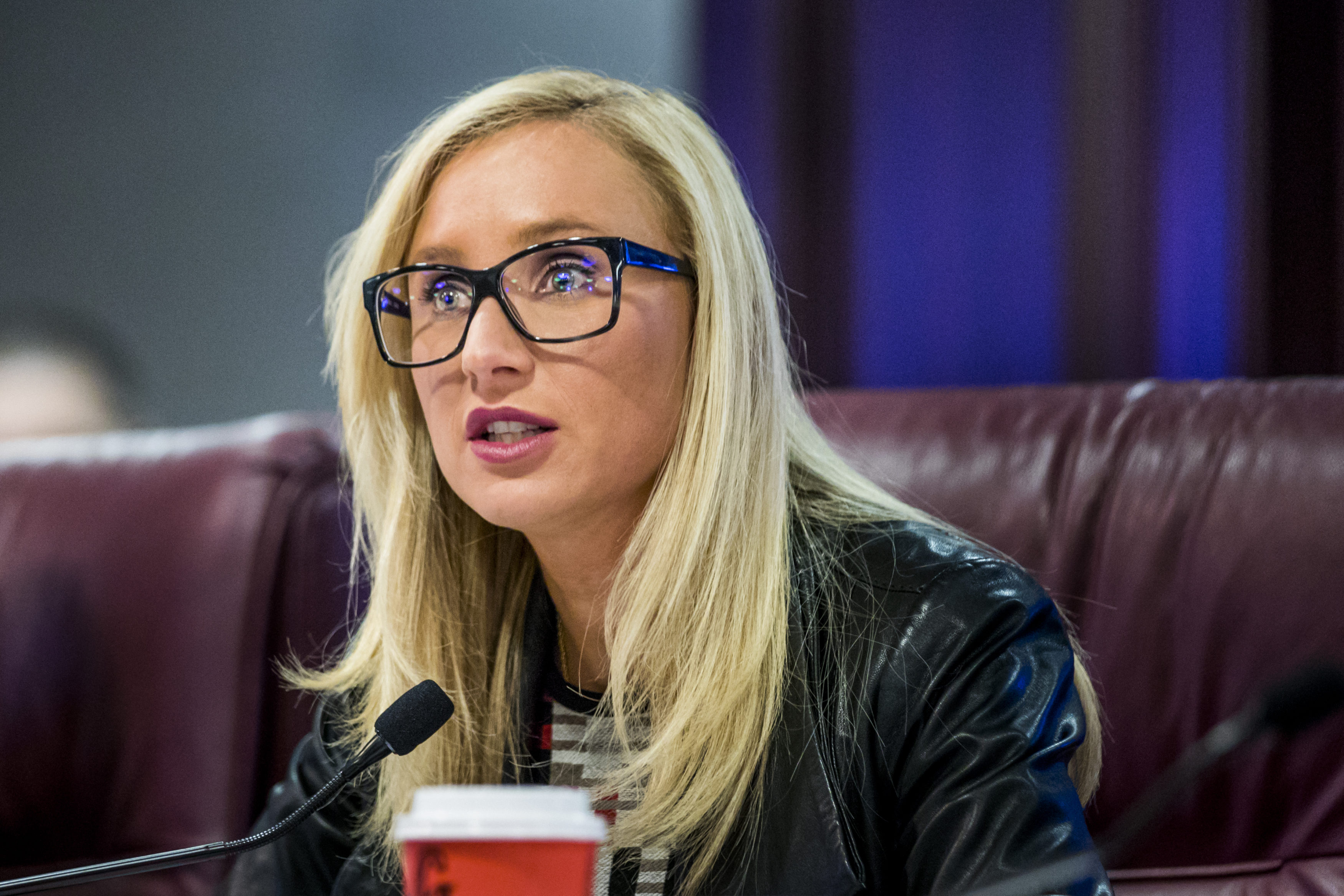 The measure advanced through the Senate Criminal Justice Committee Tuesday.
A bill filed by Sen. Lauren Book (SB 540) which aims to curtail human trafficking, especially at hotels, advanced through the Senate Criminal Justice Committee Tuesday.
"Many people believe slavery was abolished in 1865 with the adoption of the 13th Amendment," said Book during testimony before the committee.
"Sadly, that could not be further from the truth. Modern day slavery exists in every community in every state across the country right here, right now, in the form of human trafficking."
Book's bill revives her effort to tackle the issue last year. That legislation eventually died due in part to pushback by the hotel industry over a provision allowing hotels to be sued by victims who were trafficked at those locations.
That clause has been removed from this year's version.
In Tuesday's testimony, Book explained the measure's four main goals: training for hotel employees to spot victims of trafficking, establishment of a direct support organization for trafficking survivors, a new curriculum for law enforcement to address human trafficking, and setting up a registry for those who have solicited prostitutes.
Wendy Grey, a representative from the women's advocacy group The Zonta Club of Tallahassee, spoke out in favor of the bill.
"I'm here to present a resolution from the club that expresses our full support for legislation that will provide increased training and awareness programs for workplaces around Florida and for victims of human trafficking to be restored, receive support and to recover from being a victim of human trafficking," Grey said.
Others on hand did express some concerns with the legislation, mainly on behalf of consenting sex workers. Though all forms of prostitution are illegal in Florida, several of those testifying Tuesday sought to differentiate those who are being trafficked against their will from others offering sex services consensually.
Jill McCracken, a professor at the University of South Florida who has studied the sex worker industry, was one of those who expressed concerns.
"I would highly recommend that if you do create a direct support organization that you have people on the board who have experience in trafficking and exploitation and also people who identify as adult consensual sex workers, because there is a difference," McCracken said.
Corporal Alan Wilkett of the Pasco County Sheriff's Office made clear that the bill does not aim to target sex workers, but rather those who are exploiting them.
"What we're asking for is not for the prostituted person to be put into a registry," Wilkett said in support of the bill.
"This is for the buyer. This is for the one who's creating the demand for this market."
During one bit of the hearing, Book could be seen huddling with McCracken and others who spoke out regarding concern for the impact on consensual sex workers. And Book made clear she's open to revisions in the legislation prior to a final vote.
"We'll continue to work on this product as we move along," Book said.