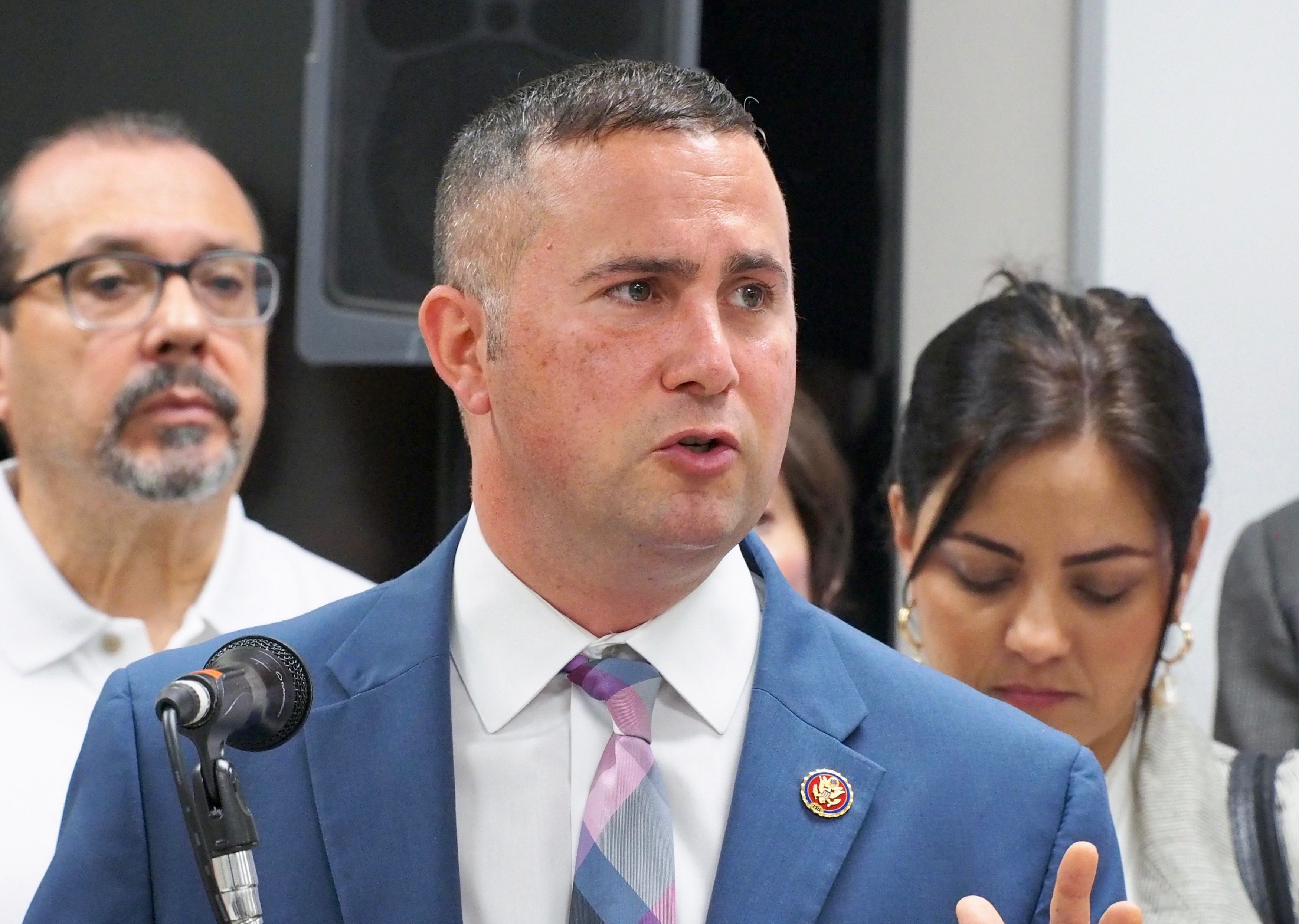 "It's time that President Trump act and show his commitment to a real plan for recovery.'
The U.S. House Committee on Natural Resources will tour Puerto Rico and hold oversight hearings on that island's hurricane and economic recovery while U.S. Rep. Darren Soto charges that the administration is blocking those recoveries.
Soto on Tuesday announced his own blueprint plan for Puerto Rico relief that includes congressional oversight hearings into why only $2.3 billion in federal relief aid has reached the island since Hurricane Maria smashed it in 2017, as well as and federal reforms that could accelerate both disaster recovery and longterm economic improvements.
Soto, a Democrat from Kissimmee, the heart of Florida's Puerto Rican diaspora, will be part of a congressional fact-finding mission to the island in mid-March and that will be followed by hearings by the House Natural Resources Committee, of which he is a member.
The island is far from recovered from the Hurricane, in part because it arrived when the island's government and economy already were struggling. Congress has authorized nearly $50 million so many people stateside may think the problems are solved, but little of that money has arrived and the problems are far from solved, Soto said.
"When you have $50 billion, most people have turned the page there. That's why were here today. They think the funding is good and everything is going to be OK, and reconstruction is happening. And that is exactly the opposite of what is happening right now, which is why we have to speak up, and why we have to have these hearings," Soto said.
In Orlando Tuesday, Soto charged that Hurricane Maria relief money is being held up primarily because of President Donald Trump's Acting Chief of Staff Mick Mulvaney, along with rules and requirements placed on Puerto Rico's disaster recovery resources that the congressman said were not required of states getting federal disaster relief.
"In the aftermath of Hurricane Maria, we witnessed the longest blackout in U.S. history and a devastation that took nearly 300,000 American lives. It's time that President Trump act and show his commitment to a real plan for recovery," Soto said.
His "Puerto Rico Recovery Blueprint" calls on oversight hearings to pressure the administration; passage of reforms relating to cost-sharing; Federal Emergency Management Agency's recognition of legacy land titles in Puerto Rico; and a change in appropriations rules that now have Puerto Rico's strapped government responsible for any disaster relief projects' cost overruns.
In addition, Soto's plan laid out longer term initiatives for Puerto Rico's economic development, debt reform, and Medicaid reform that include more oversight hearings; repeal of the new export taxes; incentives for renewable energy and agriculture sectors; a new Medicaid reimbursement formula bringing Puerto Rico more in line with states; and reconsideration of some of the terms of th Puerto Rico Oversight, Management and Economic Stability Act approved in 2016, to provide more debt relief.
"We're looking at a holistic package of at least four major issues to help with for the recovery of the island. It can't just be disaster relief," Soto said. "You need to fix the debt situation. You need economic development. There's got to be industry there that can support, or industries. And of course there are federal issues of fairness. When you talk about Medicaid we're talking about $2 to $3 billion a year. That's big money… it's a crisis every year."