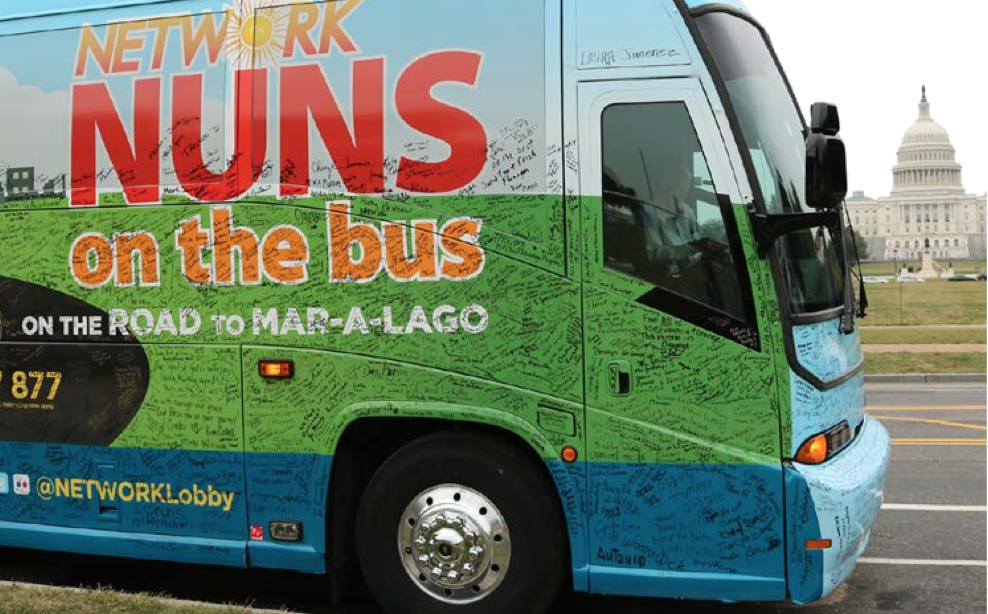 The group graded senators on eight bills and representatives on seven.
The liberal Catholic advocacy organization NETWORK Lobby for Catholic Social Justice, also known as "Nuns On the Bus", has given 100 percent scores to all Democrats who were in Florida's congressional delegation last year, based on their votes on the group's social justice legislative agenda.
The group, whose priorities include protecting immigrants, food assistance and criminal justice reform, released its 2018 congressional scorecard giving perfect scores to Democratic former U.S. Sen. Bill Nelson and Democratic U.S. Reps. Al Lawson, Stephanie Murphy, Darren Soto, Val Demings, Charlie Crist, Kathy Castor, Alcee Hastings, Lois Frankel, Ted Deutch, Debbie Wasserman Schultz and Frederica Wilson.
Republicans mostly got low scores, including a zero for U.S. Sen. Marco Rubio, and 14s for U.S. Reps. Bill Posey and Francis Rooney. Gov. Ron DeSantis, last year a member of the U.S. House of Representatives, got a 25. The highest scoring Republicans in the Nuns On the Bus report card went to now-retired U.S. Rep. Ileana Ros–Lehtinen, who got a 71; and her fellow Miamians U.S. Rep. Mario Diaz-Balart and former U.S. Rep. Carlos Curbelo, who both got 57s.
The group graded senators on eight bills and representatives on seven.
The Nuns On the Bus, which has been around 46 years, applauded the new Democratic majority in the House for the 116th Congress in a news release, and vowed to work with them to "undo the damage" it characterized from the administration of President Donald Trump.
In the release, the group singled out Demings, of Orlando, as "a champion for the common good."