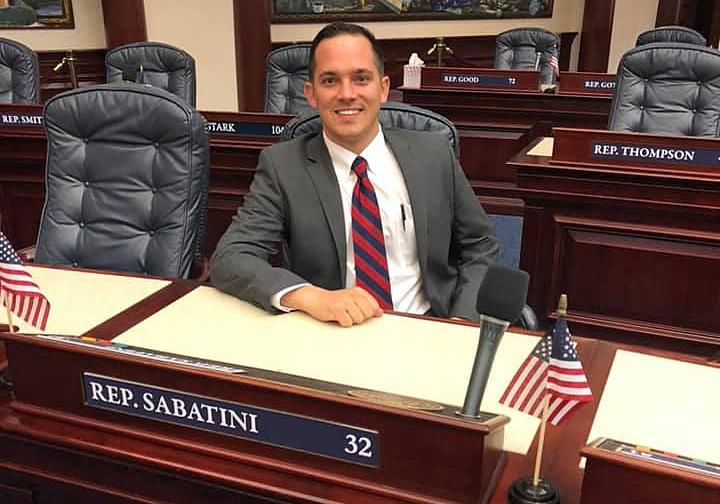 New polling shows measure popular in rural counties and statewide.
Term limits for school board members got one step closer to the statewide ballot in Florida. But amid concerns about home rule, the lawmakers promised to explore ways to pose the question county-by-county.
The House Oversight, Transparency and Public Management Subcommittee on Wednesday advanced legislation that could lead to eight-year limits. For now, the bill seeks uniform limits in every School Board statewide.
State Rep. Anthony Sabatini, who sponsored the bill (HJR 229), came to the hearing armed with polling showing term limits' popularity.
"I'm not even sure if Florida's beautiful beaches would poll as high as term limits do in this amazing state," Sabatini said.
Some of the data came from 2017 and had previously been presented at an earlier committee meeting. But the Howey-in-the-Hills Republican also received new polling that morning showing 78 percent of voters in rural counties favor eight-year limits on school board members.
Nick Tomboulides, executive director of U.S. Term Limits, provided Pulse Research polling that showed term limits more popular in rural counties than it was statewide.
The proposal for term limits ultimately requires a constitutional amendment, which must appear on a statewide ballot and win approval from 60 percent of voters.
The committee hearing on Wednesday touched a bit on whether limits should be eight years, as they are for offices from President to Florida state Representative, or if there should be a 12-year limit.
State Rep. Bobby DuBose, a Broward Democrat, said he likely would not be on his "current path" if not for term limits. But he worried whether an eight-year limit should be applied to every local office.
But Tomboulides said there was broad support for eight year-limits. "Eight is great and it's time to shelve 12," he said, against citing polling.
The greatest controversy over the proposal, though, came over whether a statewide change imposed restrictions on all counties unfairly.
"Lets' give local governments control how they govern themselves," said state Rep. Margaret Good, a Sarasota Democrat.
"I'm concerned in this environment, where the Legislature is systematically moving to more privatization of education, we need to make sure local school districts are able to do the things they need to do."
Orlando Democratic state Rep. Anna Eskamani came armed with an amendment aimed at letting counties decide individually whether to enact limits. Ultimately, she withdrew the amendment because Sabatini committed to working with members on enacting that goal.
Eskamani voted for the measure in an earlier committee but voted against it Wednesday.
"I look forward to working with the bill sponsor on finding common ground," she said.
She noted the bill will require two-thirds passage to be proposed to voters as an amendment to Florida's constitution.
Even some members of the committee who supported the bill said they want changes to the legislation before it reaches the House floor.
State Rep. Rene Plasencia, a Titusville Republican, said as much while voting the bill up from the committee level.
"If there aren't changes made by the time it gets to the floor," he said, "I don't think I will be able to support it."