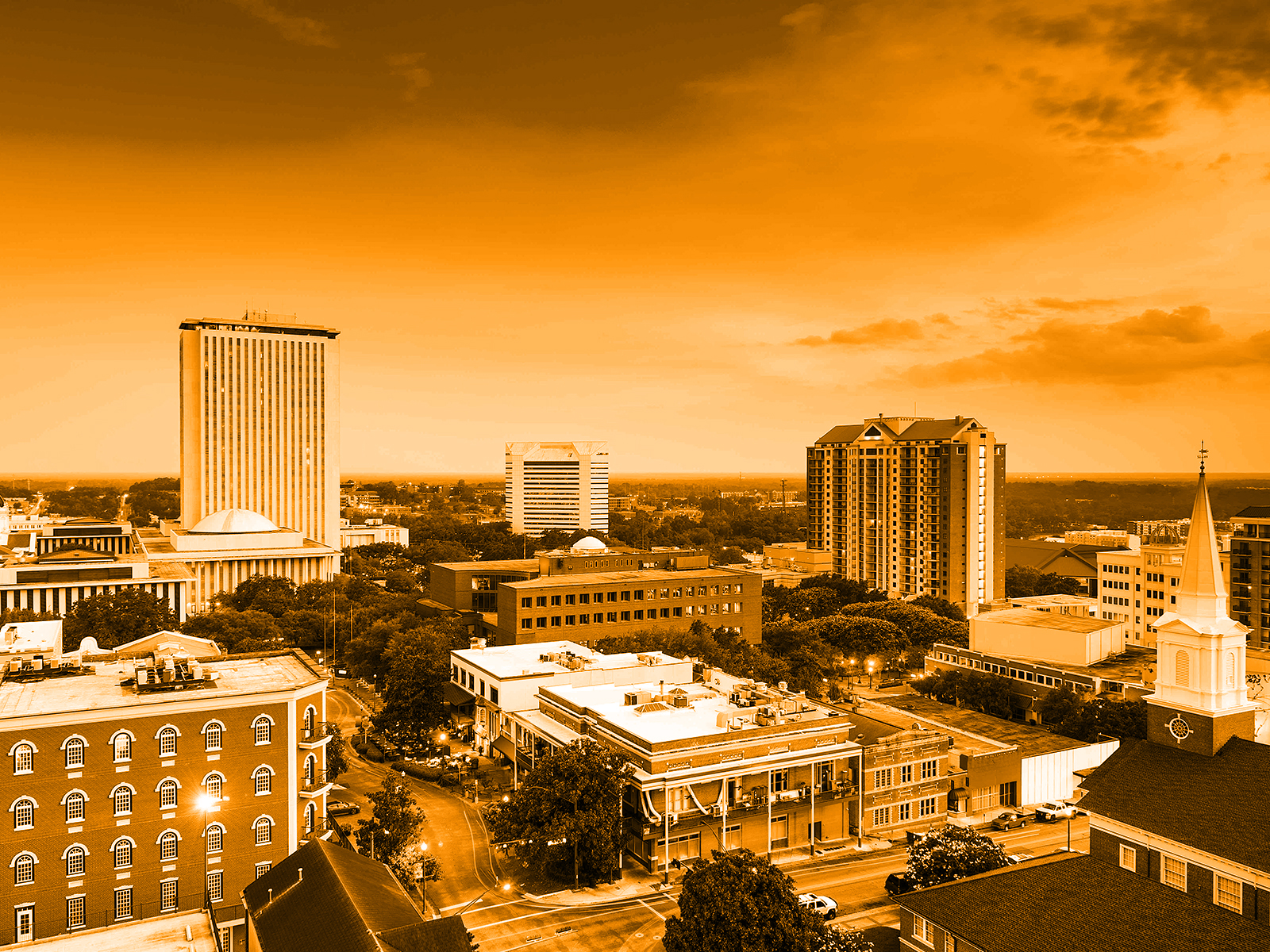 Politics shouldn't be pale. Get 'Sunburn'ed — right now.
215.
That's the total number of appointments made by former Gov. Rick Scott that have been pulled back by Gov. Ron DeSantis since he took office and went all Eduardo Saverin on Scott's picks.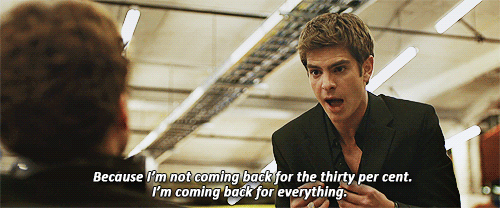 As first reported by Florida Politics, DeSantis informed Senate President Bill Galvano on Friday that he was retracting EVERY appointment made by Scott that was still pending Senate confirmation.
From university and state college boards of trustees — including one in which a majority of board members were sacked just as the school embarks on a search for a new president — to dozens of regulatory bodies and commissions, the impact of DeSantis's directive will be felt throughout the state.
There were dozens of boldface names included in the withdrawn appointments, such as former Florida GOP chair Leslie Dougher, former state attorney Willie Meggs, and the controversial John Miklos. Powerful lawyers, such as Tampa's Ed Armstrong, and the wives of uber-connected lobbyists, such as Autumn Karlinsky and Lys Rubin, were not spared from the purge.
Several individuals weren't even aware their appointment had been pulled until they were contacted by Florida Politics reporter Jacob Ogles. More than one said they don't plan on reapplying for an appointment.
Of course, DeSantis can turn around and reappoint any of the nominees he's recalled. Or, as should be expected with the seats now open on water boards across the state, it gives the new Governor the ability to reshape the executive bureaucracy to his own liking.
Close observers of Florida politics can't help but wonder if DeSantis would have reached so far back in pulling these appointments had Scott not tried to jam him by making a host of last-minute appointments before leaving office. Some might wonder if this is an opening salvo from one former Navy man toward another as both DeSantis and Scott jockey for the far-off, yet never-too-early-to-think-about GOP presidential primary in 2024.
— "Governor sacks college board trustees across the state" via Jacob Ogles of Florida Politics
— "John Miklos says he's off St. Johns board for good following retracted appointment" via Jacob Ogles of Florida Politics
— "Volunteer Florida hardest struck by DeSantis' board retractions" via Jacob Ogles of Florida Politics
—
Today is POLITICO Florida's Matt Dixon's 34th birthday. In honor of that, here's exclusive footage of Matt's dad celebrating the big day.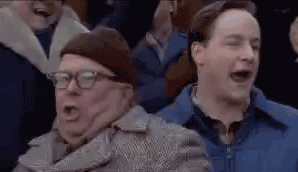 —
Please check out the latest episode of "Of Record — a Guide to Digital Marketing." I'm excited to be the first repeat guest on the program; my October appearance still holds the crown for Of Record's most downloaded episode. Those who didn't catch the episode when it dropped Thursday afternoon can still catch up before the 2019 Legislative Session gets rolling. I spoke with Joe Clements and Matt Farrar of Strategic Digital Service about plenty of political topics, including the trend of lobbying firms branching out into PR, but you can also catch my take on the Fyre Festival disaster, "A Star is Born" and the NBA.
— SITUATIONAL AWARENESS —
—@RealDonaldTrump: HOLD THE DATE! We will be having one of the biggest gatherings in the history of Washington, D.C., on July 4th. It will be called "A Salute To America" and will be held at the Lincoln Memorial. Major fireworks display, entertainment and an address by your favorite President, me!
—@AmbJohnBolton: Masked thugs, civilians killed by live rounds, and the burning of trucks carrying badly-needed food and medicine. This has been Maduro's response to peaceful efforts to help Venezuelans. Countries that still recognize Maduro should take note of what they are endorsing.
—@AnnCoulter: Venezuela (a country that's not ours) voted for a socialist, virulently anti-American govt. So naturally, we're going to pour taxpayer dollars into Venezuela (a country that's not ours), rather than fund a border wall.
—@SContorno: Florida Republicans dunking on NYC & begging Amazon to come here haven't 1) said whether they would offer the same tax breaks that scuttled the NYC deal & 2) acknowledged why Florida wasn't considered the first time: doesn't have high concentration of talent & poor public transit
—@Rob_Bradley: Thanks to @ChrisSprowls for injecting common sense and balance into this important discussion. It's not "reefer madness" to ask basic questions about the effects of marijuana on children and adults. Malcolm Gladwell has a thought-provoking piece in @NewYorker that's worth reading.
—@MaryEllenKlas: Clarification @MarcCaputo. I'm on leave on a fellowship trying to explore the impact of the loss of local journalism. I can't leave reporting. I'm not in the same category as the others and the window for a decision has not closed. I'm doing what's wise, keeping options open.
—@RussellANJax: DEVELOPING: #Jacksonville's Office of General Counsel says political ads for Mayor [Lenny] Curry and Sheriff [Mike] Williams are "under review." The ads feature off-duty JSO officers in uniform, using city cars, motorcycles and facilities.
—@AGlorios: How come everyone who raved about @starisbornmovie being this uplifting, must see, feel-good movie never mentioned it is actually depressing AF?
—@GusCorbella: Pollen is the devil's spawn.
—@RadioRicko: When my youngest daughter Katy was born with Down Syndrome and a heart with only 2 chambers instead 4, the docs told us she might live 20 years. Celebrating her 38th birthday with a couple dozen of her friends at El Jalisco.
— DAYS UNTIL —
Fat Tuesday — 8; 2019 Legislative Session starts — 8; Tampa mayoral election — 8; 'Captain Marvel' release — 11; Players Championship begins — 17; St. Patrick's Day — 20; Jacksonville municipal first election — 22; Major League Baseball season begins — 31; Scott Maddox corruption trial begins (maybe) — 31; Final season of 'Veep' begins — 34; Final season of 'Game of Thrones' begins — 48; Easter — 55; 2019 Legislative Session ends (maybe) — 67; 2020 Democratic presidential primary debates start — 102; 2019 General Election — 256; Iowa Caucuses — 343; 2020 General Election — 617.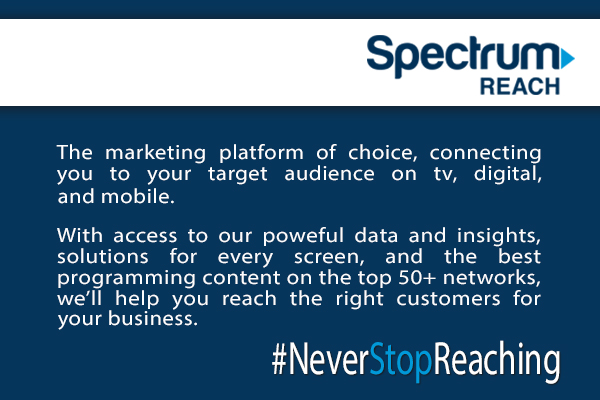 — TOP STORY —
"On the Venezuela border aid push devolves into bloodshed, chaos" via Jim Wyss of the Miami Herald — Although organizers said some food and medical supplies were moved from Brazil into southern Venezuela, high-profile efforts from Colombia seemed to fail amid stiff resistance. And the cost was high: By days end, at least four people were dead and more than 280 had been injured just in Colombia. On the international bridge that connects Colombia to the Venezuelan town of Ureña, two trucks packed with aid crossed the border only to catch fire amid intense clashes. At a second crossing, the Simon Bolivar bridge, efforts to move aid by truck and foot were received with a cloud of tear gas and plastic pellets that left more than 50 injured — at least two seriously — and kept the convoy from advancing.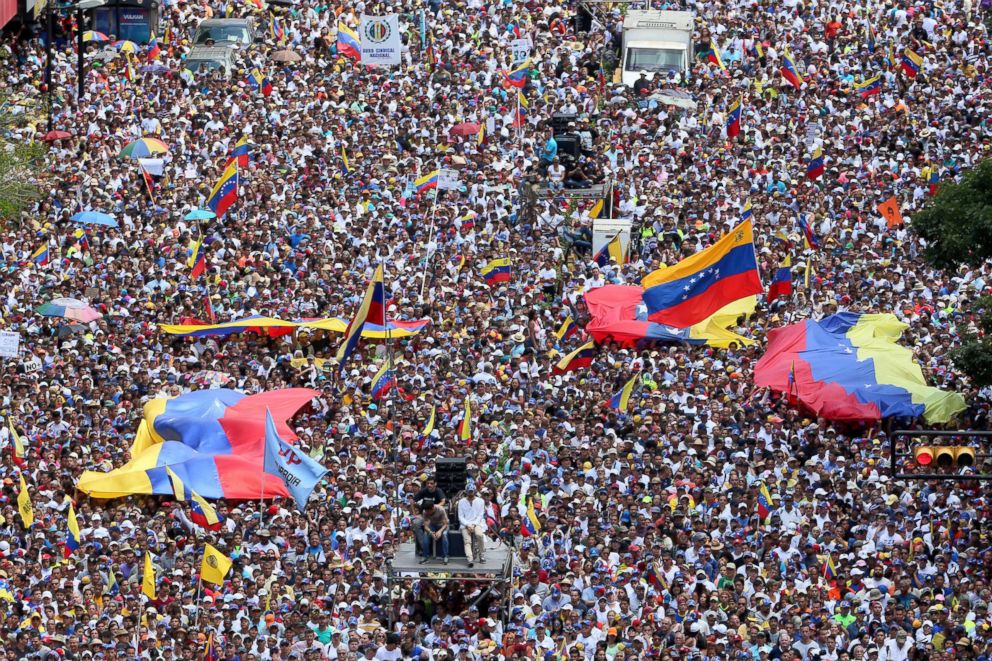 "Clean up begins on Venezuela-Colombia border after unrest" via Christine Armario of The Associated Press — Venezuelan migrants helped clean debris from a bridge where troops loyal to President Nicolás Maduro a day earlier fired tear gas on activists trying to deliver humanitarian aid in violent clashes that left two people dead and some 300 injured. Colombian President Ivan Duque reinforced security around two international bridges near the city of Cucuta and ordered them closed for 48 hours to allow for the cleanup effort. He said that acts of 'barbarism' committed by Maduro's troops in blocking the delivery of humanitarian aid required a forceful international response — something that could come as early as Monday.
"Donald Trump threatens to deport Venezuelan military officials' families that have fled to Miami" via Franco Ordoñez and Alex Daugherty of the Miami Herald — A senior administration official told a small group of reporters the administration has collected data on military leaders who have family that left Venezuela. They are living in Miami, the Caribbean and across the hemisphere. According to the administration, they're living lives of luxury while their countrymen suffer. "We will no longer tolerate that double standard," a senior administration official said. "They face a situation where they and their families will have to go back to Venezuela … They will have to go back and live in the misery that they're imposing."
"After Venezuela violence, Mike Pence to meet with Juan Guaidó in Colombia" via Roberta Rampton of Reuters — Pence plans to have his first meeting with Venezuela's Guaidó in Colombia, Pence aides said, in a signal of support for the opposition leader after a weekend of violence.
Tweet, tweet:
After discussions tonight with several regional leaders it is now clear that the grave crimes committed today by the Maduro regime have opened the door to various potential multilateral actions not on the table just 24 hours ago. https://t.co/MvqFwB6E6d

— Marco Rubio (@marcorubio) February 24, 2019
"What triggered the escalation of U.S.-Venezuela policy?" via David Adams and John Feeley of Univision — By the time Trump entered the White House things had really begun to fall apart in Venezuela. Corruption was rampant, mismanagement at the state oil company had seen output fall dramatically. Oil prices had also plummeted. And to cap it off Maduro and his allies were using PdVSA as their personal piggy bank, pocketing billions of dollars in the process, according to a series of major federal indictments in New York, Houston and South Florida. Maduro's regime was rapidly losing legitimacy at home — while a flood of refugees was creating big problems for his neighbors in the region. The Trump administration saw an opportunity. The stars were aligning in the region with leftist governments in Brazil and Colombia moving to the right.
"Debate on Venezuela shakes up Florida politics" via Sean Sullivan of The Washington Post — Florida Republicans hope the outspoken push by Trump and Sen. Marco Rubio to oust Maduro will help the GOP strengthen its bonds with the state's Hispanic voters, paying dividends in the 2020 election and beyond. Opposition to the socialist regime in Caracas, which is closely aligned with communist Cuba, has been a shared cause of the state's large and traditionally pro-Republican Cuban-American and Venezuelan immigrant communities. "It's a huge moment for the Republican Party," said Brian Ballard, a Florida lobbyist and GOP donor with ties to Trump and Rubio. "It will be like Donald Trump can [be] to Venezuelan-American voters the way Ronald Reagan was to Cuban-American voters."
— THE NEW ADMINISTRATION —
Of course, he is — Bill Galvano says Ron DeSantis is more 'collaborative' than Rick Scott —Galvano said the Legislature's relationship with Gov. DeSantis has been better than it was with Scott, reports Matt Dixon of POLITICO Florida. "It feels more collaborative than it did under the last administration," Galvano said Friday. "The last administration was very successful in many, many, many ways, but there is certainly [a] different style of relationship between the two branches." … Galvano noted easier communication with some executive agencies, but stressed the relationship with the governor as "the biggest change I've seen." Scott spox Chris Hartline did not respond to a request for comment.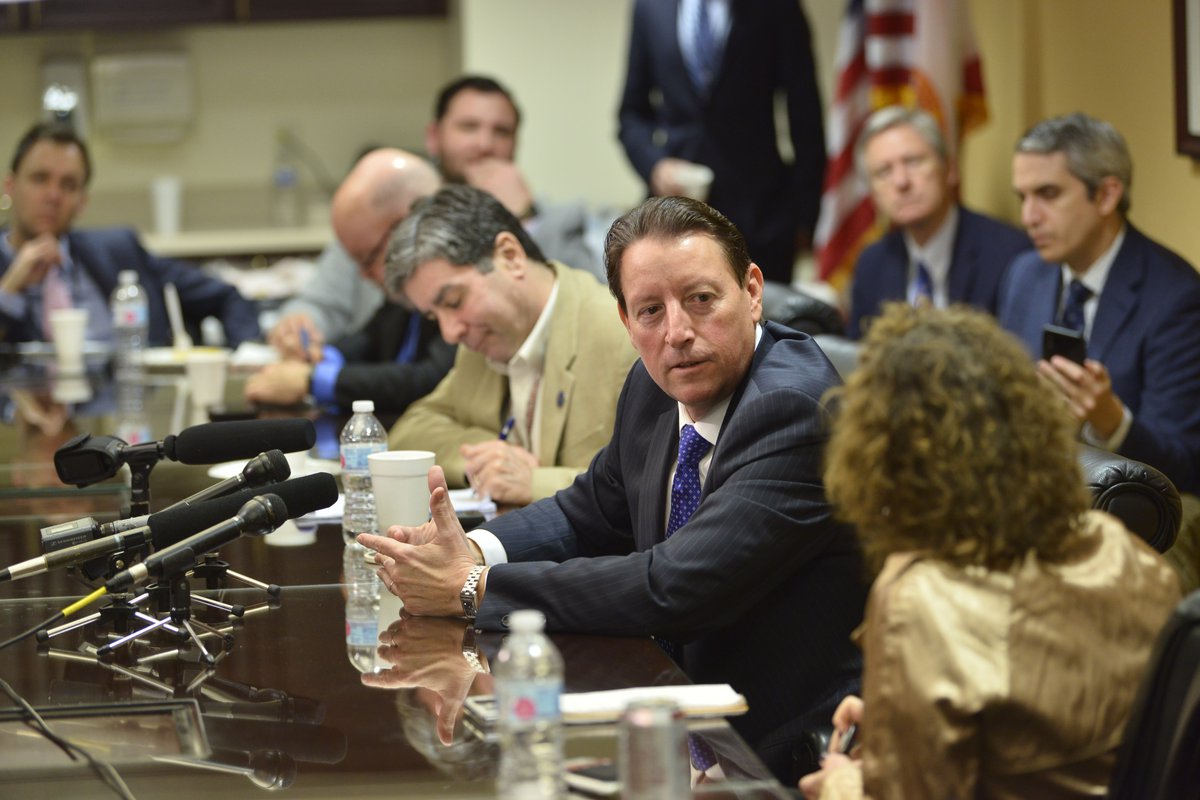 "DeSantis draws Urban League applause over 'opportunities' agenda" via Scott Powers of Florida Politics — DeSantis received vigorous applause as he recalled that in his first week in office he and the Florida Cabinet issued pardons for the Groveland Four, the young African-American men who were killed or imprisoned for false charges of raping a white woman in 1949, pardons his predecessor, former Gov. Scott, had refused to grant. "I was like, 'It should have happened a long time ago. What are we waiting for?'" DeSantis said to strong applause. But most of his 18-minute address to the Urban League focused on his appointments and education initiatives, which he broadly described as his efforts to "expand opportunities."
"DeSantis wants Lake O lowered, but some say it would be a 'mud hole'" via Kimberly Miller of the Palm Beach Post — Changes to a 2008 document that dictates water levels in Lake Okeechobee are being debated statewide as the Army Corps of Engineers seeks input. It's a critical edit expedited by an influx of money for repairs to the Herbert Hoover Dike and calls by Gov. DeSantis and U.S. Rep. Brian Mast to keep the lake lower than what the federal Lake Okeechobee Regulation Schedule, or LORS, directs. They argue a lower level would mean fewer days when swollen lake waters would be sent into the estuaries. The flows dilute the brackish waterways, killing off oyster beds and encouraging the growth of toxic blue-green algae.
— "Lake Okeechobee discharges to start Saturday, last three weeks, Army Corps announces" via Ed Killer of the TC Palm
For your radar — Nikki Fried talks faith, strength as a woman in new inauguration video — The two-and-three-quarter minute mini-doc offers a behind-the-scenes look at Fried's campaign and preparations leading up to her becoming the first Democrat in eight years to hold a state Cabinet-level position as well as the first woman to become Florida's Agriculture Commissioner. Fried discusses her excitement, responsibility and how her faith plays a role as the first-ever Jewish female in the Cabinet. "This position touches so many aspects of the state of Florida," Fried says in the video. She added that she has an "opportunity to teach the women of the next generation that you've got a fight a little bit harder, but we have the strength to do so."
To watch the full video, click on the image below:
Jared Moskowitz says 'no' to firm run by former DEM staffer — Florida Division of Emergency Management Director Moskowitz is not allowing his agency to do any business with a company operated by a former DEM employee. First reported by Arek Sarkissian POLITICO Florida, Jason Wheeler joined the agency in 2017 to head the DEM Recovery Bureau, which manages FEMA hurricane recovery funds. Wheeler co-founded Capital Engineering and Consulting six months earlier.

— THE GREAT DEBATE —
"Florida voters want school choice, survey says" via Florida Politics — There's a heated debate over expanding school choice every Legislative Session, but a new survey shows voters aren't as divided as the lawmakers who represent them. A new survey from the Foundation for Excellence in Education (ExcelinEd) found 78 percent of Florida voters believe parents should be able to decide where their children go to school, not ZIP codes. Only 22 percent disagreed. "The vast majority of voters — nearly 80 percent — believe parents should have education choices for their children," said Patricia Levesque, CEO of ExcelinEd. "Access to opportunity matters and parents know it." … The poll also found support for Gov. DeSantis' plan to create an "Equal Opportunity Scholarship" to clear the 14,000-student waitlist for the Florida Tax Credit Scholarships program. … 72 percent are behind the new Guv's proposal while 17 percent are opposed.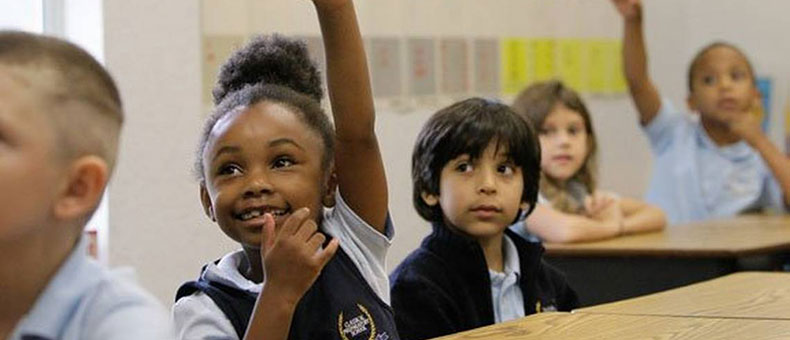 Assignment editors — State Sen. Janet Cruz joins Tampa PTA parents and additional support organizations for a news conference focusing on improving Florida public schools, 10:30 a.m., Ballast Point Elementary School, 2802 W. Ballast Point Blvd., Tampa.
— ROAD TO SESSION —
"Senate leaders align with DeSantis on schools package, with more school vouchers and armed teachers" via Ana Ceballos of the News Service of Florida — The package would expand private school options for students, bolster security measures in schools, overhaul a program for teacher bonuses and expand community schools. Next week, the package — a priority of Senate leaders — will be filed for consideration. Another part of the package deals with changes to a school-security law passed last year after the mass shooting at Marjory Stoneman Douglas High School in Parkland. Changes to that law would follow recommendations made by a commission that analyzed the mass shooting and suggested ways to prevent gun violence in schools. Among those recommendations is expanding a controversial program to allow trained teachers to be armed.
"Can Florida import cheaper drugs from abroad? Not so fast, says Senate President" via Elizabeth Koh of the Miami Herald — Galvano told reporters that the Governor's plan to allow the state to import drugs from America's northern neighbor was something he was "interested in exploring," particularly to save the state money for Medicaid patients or institutions like state prisons' health care. But he threw cold water on another potential plan, included in a House bill mirroring DeSantis' announcement, that would allow individuals or private entities to receive imported drugs from abroad. "We would not have enforcement from the federal government, similar to the situation we find ourselves in with marijuana," said Galvano, nodding to the fact that medical marijuana is authorized by the state but still prohibited under federal law.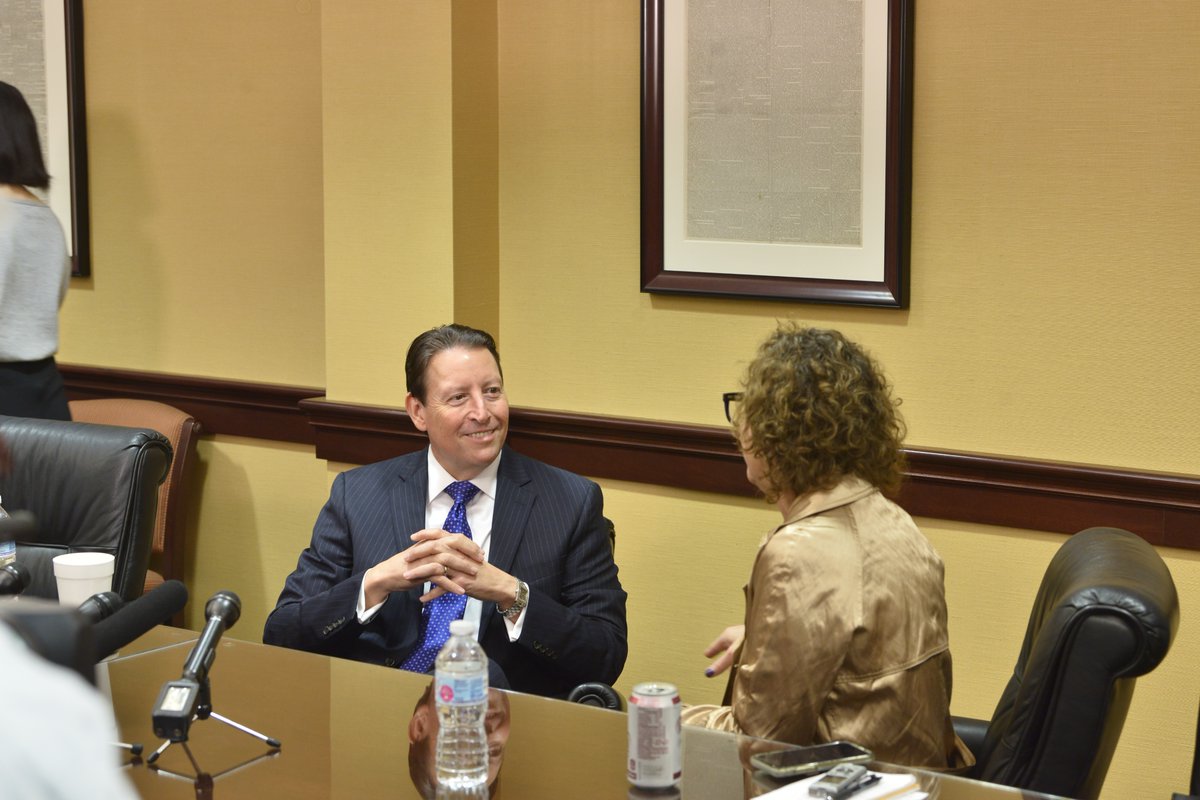 What Pres. Galvano is reading — "Expanding Heartland Parkway supported by county commission" via John Kennedy of the GateHouse Capital Bureau — Once dubbed the Heartland Parkway, that highway concept has been around in various forms since the 1980s. It also has drawn opposition from environmentalists and many rural residents, worried about disruption brought by a new highway coursing through outlying areas of Hendry, Glades, Highlands, DeSoto, Collier and Polk counties. But the Polk County Commission last month sent Galvano a letter of support for the parkway. Galvano's final ribbon of road is a proposed 30-mile extension of Florida's Turnpike from where it connects to Interstate 75 near Wildwood to the northern reaches of the Suncoast Parkway.
—"Senate President wants $75M for highway projects" via John Kennedy of the GateHouse Capital Bureau
"Jeff Brandes marijuana legislation busts up 'cartels,' but quashes 'home grow' " via Florida Politics — A bill filed Friday would do away with the requirement that the state's medical marijuana businesses be 'vertically integrated,' that is, all owned by one concern. But the same bill (SB 1322) would still not allow 'home grow' of medicinal cannabis, despite a circuit judge's ruling — now under appeal — that qualified patients have a right to grow their own. Sen. Brandes, a St. Petersburg Republican, filed the legislation. Gov. DeSantis gave lawmakers until mid-March to rewrite the state's medical marijuana law to reflect the intentions of the state constitutional amendment legalizing medical marijuana that 71 percent of Florida voters approved in 2016, known then as Amendment 2. If that doesn't happen, he intends to drop the state's appeal of a lawsuit organized by Morgan that would legalize smokable marijuana.
"Senate works on 'AOB' insurance proposal" via the News Service of Florida — Galvano said Banking and Insurance Chairman Doug Broxson and Judiciary Chairman David Simmons have been working with other lawmakers on the issue. Galvano said he expects it to be ready for consideration by the Banking and Insurance Committee when lawmakers return to Tallahassee. The Banking and Insurance Committee is scheduled to meet March 4, the eve of the session. Broxson proposed a bill (SB 122) that would have addressed the issue by limiting attorney fees. But the Banking and Insurance Committee tabled his proposal Feb. 11 after it became apparent the measure would fail if brought up for a vote.
"Equality Florida sees nasty North Carolina potential in House pre-emption bill" via Jacob Ogles of Florida Politics — The advocacy group criticized a bill (HB 3) filed by state Rep. Michael Grant, a Port Charlotte Republican, that would prohibit local governments from imposing and adopting new regulations on businesses. Grant said the intent of the legislation is to prevent product bans like a Key West restriction of suntan lotions with oxybenzone or octinoxate. "That is a concern across the state, you cannot sell a particular best-named brand of sunscreen lotion in Key West because of a concern they have for an environmental issue, whether that's real or not," Grant said. But as Equality Florida supports a 10-year fight for statewide LGBTQ protections, activists worry the legislation could roll back local achievements.
Happening today — The Nassau County legislative delegation — state Sen. Aaron Bean and Rep. Cord Byrd — will hold a public pre-Session meeting, 4 p.m., Nassau County Commission chamber, James S. Page Governmental Complex, 96135 Nassau Place, Yulee.
— THE TRAIL —
First in Sunburn — "Christian Ulvert running for Miami Shores Village Council" via Ryan Nicol of Florida Politics — Ulvert, a longtime Democratic consultant, has advised many candidates over the years. Now he's decided to jump into a race of his own. Ulvert announced on Facebook that he'll be running in the Miami Shores Village Council race on April 9, alongside a page for supporters to donate. Ulvert is based out of South Florida and is the founder and president of Edge Communications, a consulting firm. "I'm excited to share that I've decided to take on a new challenge and embark on a journey to serve my community," Ulvert wrote. "I have filed to run for Miami Shores Village Council because the opportunity to achieve some great things for our Village is extremely exciting."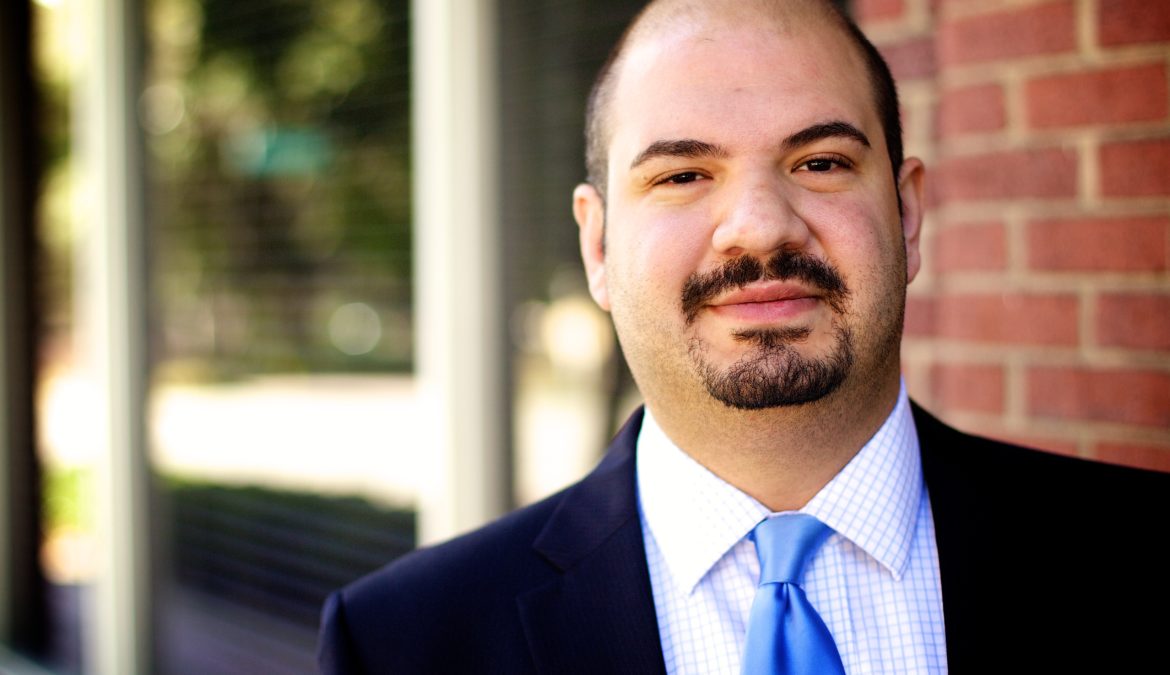 "Latino vote up for grabs in Tampa mayor's race" via Charlie Frago of the Tampa Bay Times — In two mayoral forums, many of the candidates gamely tried out elementary Spanish and promised to listen to the concerns of a diverse community. And they appealed for votes from a fast-changing part of the electorate that makes up about a quarter of the city's population. Questions asked at the Thursday morning forum and a Friday evening event in North Tampa at Ana G. Méndez University System focused on what kind of outreach to the city's Latino community would the next mayor would be prepared to offer. At Friday night's well-attended event, residents asked questions about hunger, human trafficking and English language classes, topics that hadn't been raised at all during a long campaign.
Kicking-off Wednesday: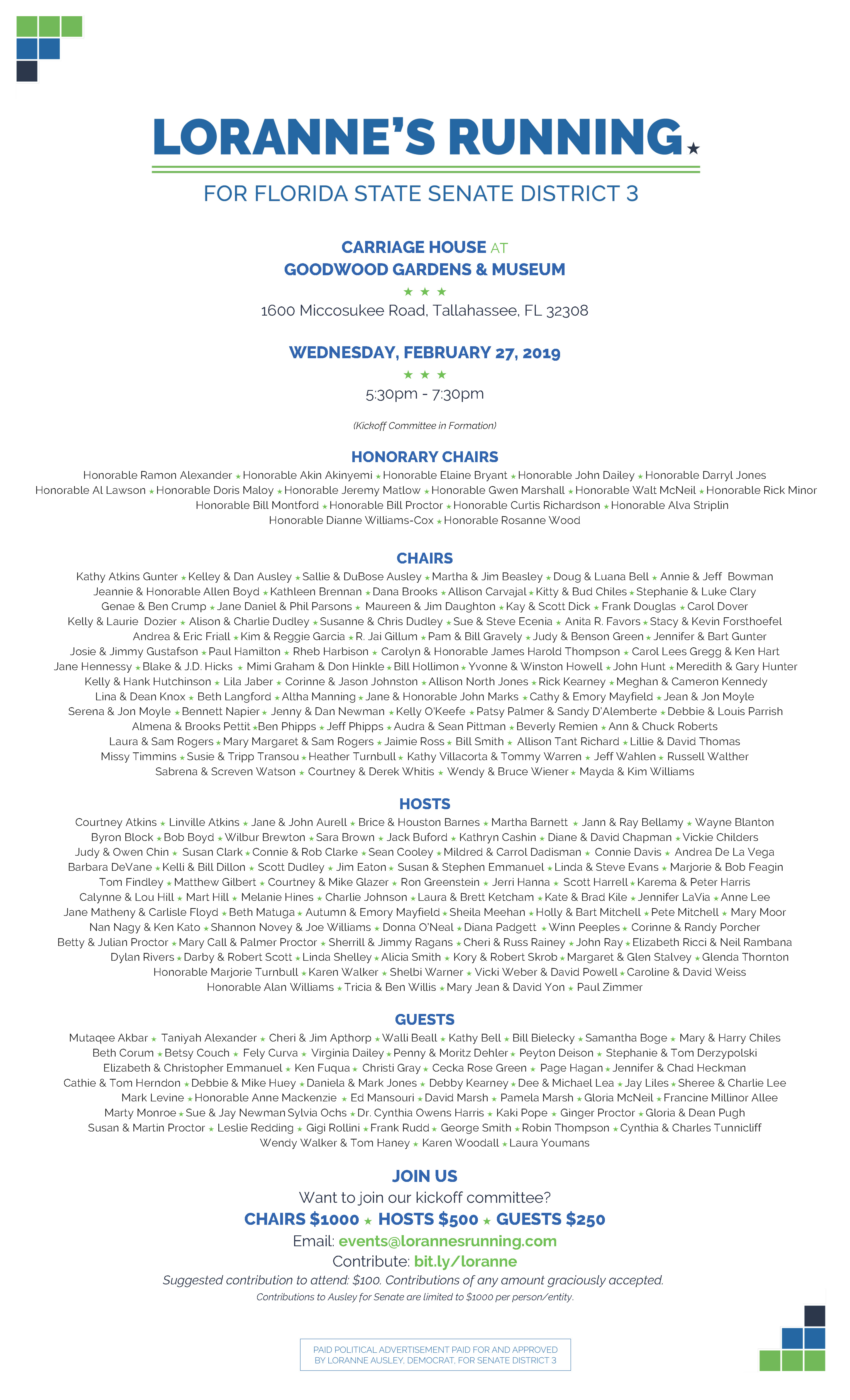 — STATEWIDE —
"UCF president Dale Whittaker resigned 'to end punitive measures and threats.' But is his departure enough?" via Annie Martin and Ryan Gillespie of the Orlando Sentinel — Whittaker said resigning was the "most significant step" he could take toward rebuilding the university's relationship with Tallahassee and spelled out what's at stake. He listed several projects and initiatives that have been put on hold since the misallocation of money came to light. State Rep. Carlos Guillermo Smith cautioned against punitive measures. "I'm not sure when this bloodthirst for UCF from the Legislature will end," said Smith, a UCF graduate and member of the House Higher Education Appropriations subcommittee. "Tallahassee's attitude toward UCF doesn't make any sense. It's reckless, it's irresponsible."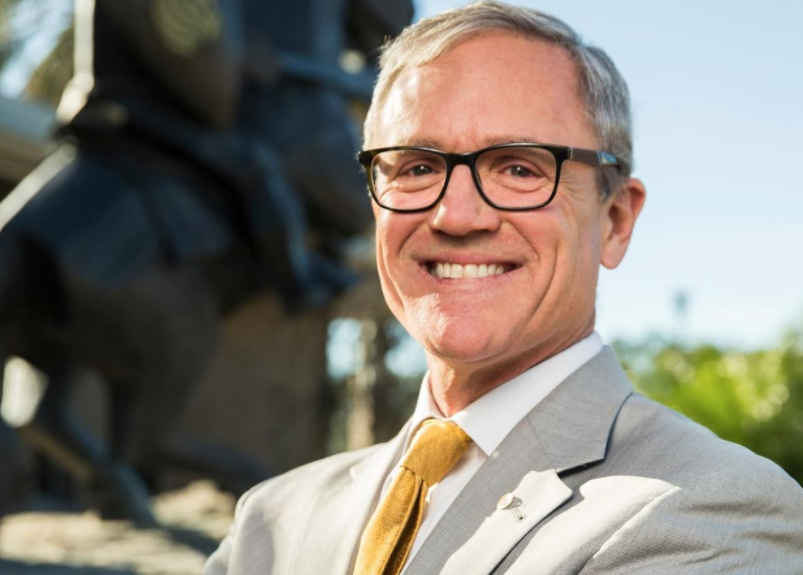 What Mark Kaplan is reading — "University of Florida struggles with aging buildings, deferred repairs" via Kevin Brockway of the Gainesville Sun — As the oldest public university in the state, UF has an average building age of 36, with more than 60 buildings built before 1960. In a report presented to the trustees in December, architectural consultant David Manfredi separated UF's campus buildings into four categories: prewar (built before 1951), postwar (built from 1951-75), modern (built from 1975-91) and complex (built post-1991). Prewar buildings, Manfredi wrote, were built to last longer compared to postwar and modern buildings, which were lower quality and needed more repairs and renovations. Complex buildings are of higher quality, but also are more expensive to maintain and repair. The state funding provided to maintain buildings on a yearly basis does not often meet the needs of all projects.
Happening today — Florida Power & Light will hold an event to mark the completion of a solar power plant in North Florida, 10 a.m., FPL Sunshine Gateway Solar Energy Center, 9604 Adams Road, Wellborn.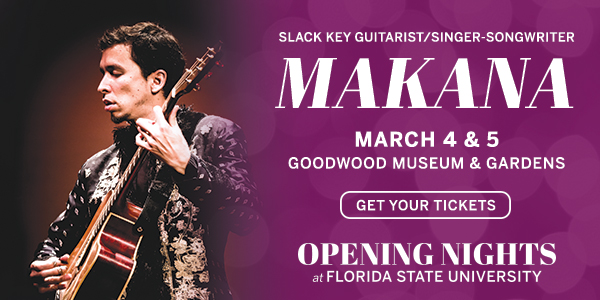 — LOCAL —
"What's next for Treasure Coast law enforcement agencies in spa crackdown?" via Melissa Holtzman and Will Greenlee of TCPalm — Treasure Coast law enforcement agencies are still unraveling how a series of day spas are tied to an international human trafficking operation accused of soliciting prostitution and potentially luring vulnerable women to participate in sex acts. The human trafficking ring has connections to China and New York, said Martin County Sheriff William Snyder. Chief Assistant State Attorney Tom Bakkedahl said investigators are questioning people who have elected to cooperate with authorities. "There are decisions we'll have to make in regard to the appropriate charges," he said. "We need to determine who is a victim and who isn't. Those are things we'll determine as we continue with the investigation."
"At Florida strip mall, a giddy tone belies a grave accusation" via Dugan Arnett of The Boston Globe — People in Red Sox hats and Patriots T-shirts. Boston natives. New Yorkers. There were Florida snowbirds and smiling men in Bills hats and high school kids with braces and young couples pushing strollers. All coming to see the strip-mall massage parlor that Florida authorities say is tied to an international human trafficking ring and where they allege New England Patriots owner Robert Kraft paid between $59 and $79 for sex acts. The spectacle was in sharp contrast to the gravity of the case as detailed by authorities, in which they said the women were victimized by the traffickers and patrons alike. Outside the Orchids of Asia Day Spa, people loitered and snapped photos of themselves standing out front.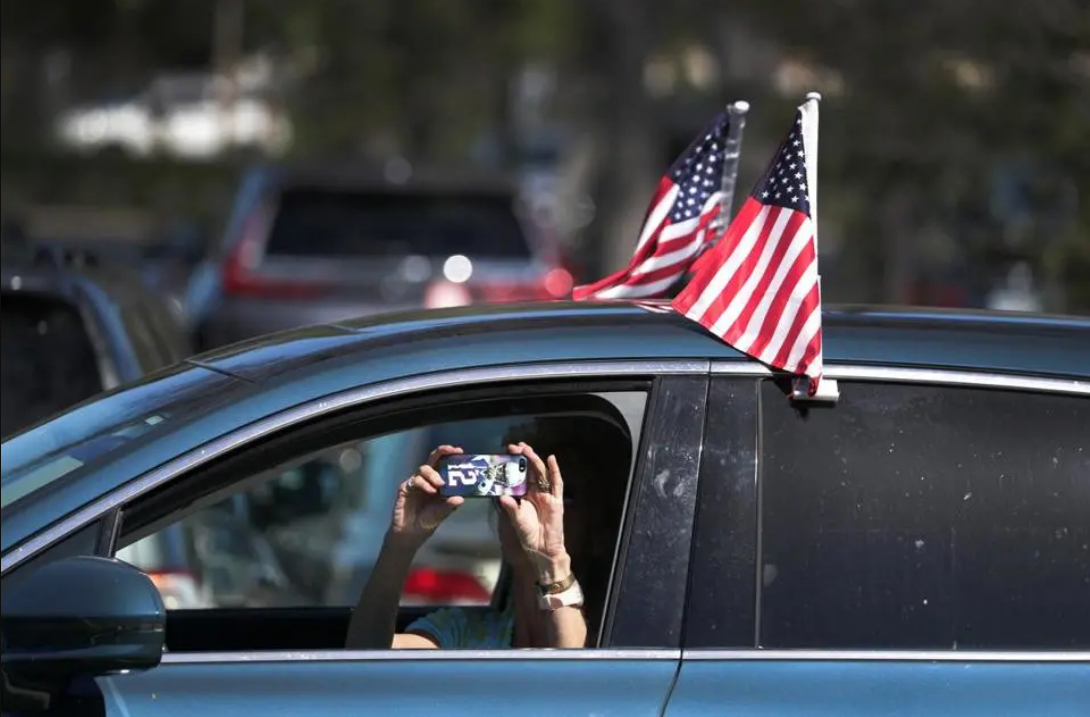 "Lauren Book on R. Kelly charges: 'Stop playing his music'" via Ryan Nicol of Florida Politics — Sen. Book, a childhood sexual abuse survivor, is condemning Kelly after he was charged with 10 counts of sexual abuse on Friday. Kelly had faced abuse allegations for years — from his 2008 trial where he was acquitted of filming a sex tape with a minor to accusations he was keeping women as slaves. "For more than two decades, R. Kelly has sexually abused and enslaved young and underage women — even preying upon women in South Florida," Book said. "R. Kelly cannot run from his misdeeds any longer, he must finally face his day in court and be seen for what he is: a serial predator. Kelly has used his fame and fortune as a shield against accountability. That stops today."
"Teachers feared Parkland shooter a year and a half before the massacre" via Megan O'Matz of the South Florida Sun-Sentinel — A year and a half before the Stoneman Douglas massacre, some of the shooter's teachers were surveyed about his behavior. They wrote that he made threats. He was fascinated with guns. They were afraid of him. Nikolas Cruz told an administrator that shooting guns helped him relieve stress. And when the school district judged whether he might harm other students, he met all of the criteria for aggression and depression. Those observations, however, were never relayed to police or to mental health workers evaluating whether to hospitalize him for psychiatric care. The school district's failure to share the teachers' observations is another unfortunate turn in the litany of missed opportunities to intervene and disrupt Cruz's pernicious plan.
"Government preparing to be sued in 2023, when the Keys stop issuing building permits" via David Goodhue of the Miami Herald — Monroe County has between 6,000 and 10,000 undeveloped lots, another result of the state's 1972 classification of the Keys as an "area of critical state concern." People who own those properties are likely to sue Florida when they either can't build what they want on their land or don't receive what they consider fair compensation from the state. A bill was filed in the Legislature this week that would make counties and municipalities equally as liable as the state if the property owners win. The bill was crafted by Monroe County attorneys, which upset some officials in incorporated municipalities who said they were left out of the process.
"'The hurricane everyone forgot': North Florida politicians upset about aid gap after Michael" via James Call of the Tallahassee Democrat — Four months later, North Florida politicians in Tallahassee and Congress are not satisfied with government's response to the natural disaster that devastated a remote rural region from Port. St. Joe on the coast to Malone at the Georgia state line. "We're on the verge of people being very disappointed," said Sen. Bill Montford, about hurricane relief money in a discussion of the Florida Legislature's Session. Cash strapped rural counties which have been losing jobs and people for more than a decade have holes to plug in the roofs of schools and hospitals, roads to repair and sewage systems to replace. Michael is the hurricane everyone forgot," said Congressman Neal Dunn.
"'It'll be rough' but Port St. Joe sees path forward after Michael" via Jeff Schweers of the Tallahassee Democrat — About 75 percent of the downtown shops are up and running, a key to the town's survival as a tourist destination. Even though her store The Loft was spared the brunt of the storm's wrath, Kim Hewitt didn't reopen until December. Things are slowly getting back to normal. The snowbirds are here, and Spring Break is around the corner. "They say things are going to get better," said Hewitt, the owner of The Loft. "Spring Break is six weeks of great business. We do phenomenally." Those six weeks will provide a forecast of what business will be like come the peak months of June and July. "People are coming back better than anyone anticipated," Hewitt said.
— "St. George Island State Park reopening after Hurricane Michael" via Karl Etters of the Tallahassee Democrat
Happening today — The board of Triumph Gulf Coast meets to finalize a plan that would make money available to local governments struggling to recover from Hurricane Michael, 10:30 a.m. Central time, Bay County Commission chamber, Bay County Government Center, 840 West 11th St., Panama City.
First on #FlaPol — "Scott Maddox asks federal court to dismiss corruption case" via Jim Rosica of Florida Politics — Suspended Tallahassee City Commissioner Maddox has asked a federal court to dismiss most of the corruption case against him, saying some of what he's accused of isn't political corruption. Specifically, he's asking U.S. District Chief Judge Mark Walker to dismiss "counts 1 and 8-35 of the indictment" or "strike those allegations relating to companies that are not alleged to have engaged in quid pro quo bribery." "There is no 'quid pro quo' alleged with respect to any particular payment in exchange for any particular official act," Maddox criminal defense attorney Steve Dobson of Tallahassee argues in a 29-page motion filed Friday.
Rest in peace — "Andrew Gillum's father dead at 69" via Jacob Ogles of Florida Politics — Former gubernatorial candidate Gillum announced Saturday that his father, Charles "Sonny" Gillum, died in Jacksonville at age 69. As the Democratic nominee for governor last year, Andrew Gillum frequently told stories of being raised by working-class parents. "'The son of a school bus driver and a construction worker.'" Andrew Gillum mused in a statement. "How many times have I said those words over the last two years? Today the life of that construction worker — my dad, Charles 'Sonny' Gillum — came to a close."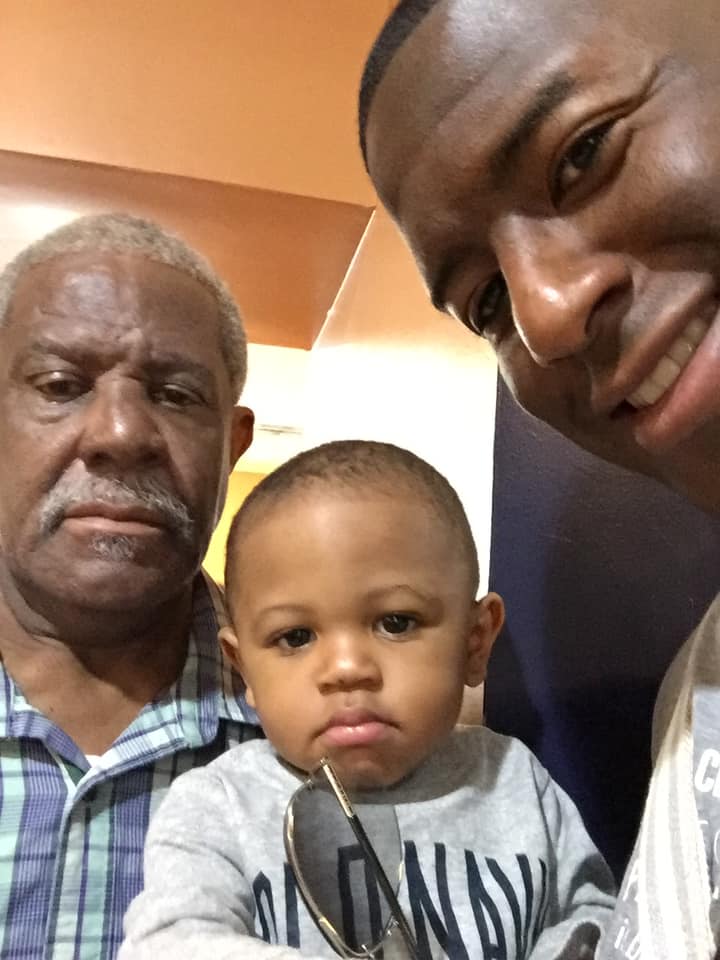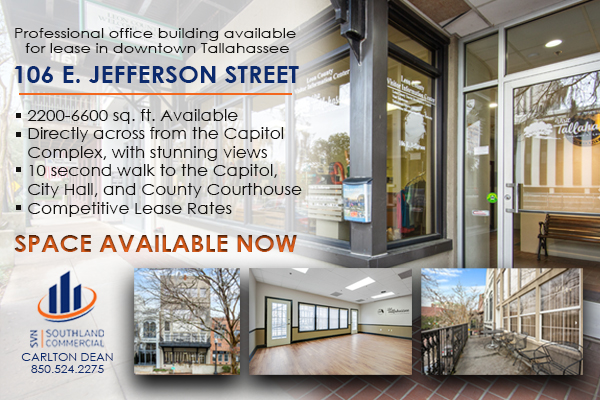 — D.C. MATTERS —
"Florida Democrats join call for Alex Acosta's resignation" via Jacob Ogles of Florida Politics — Five Democratic congressmen from Labor Secretary Acosta's home state of Florida called Friday for his immediate resignation. The demand comes amid fallout over the handling of sex abuse charges against hedge fund manager Jeffrey Epstein while Acosta served as Miami's U.S. Attorney. U.S. Reps. Debbie Wasserman Schultz, Debbie Mucarsel-Powell, Lois Frankel, Ted Deutch, and Kathy Castor all signed onto a letter to Trump calling for swift action. "We strongly believe that Secretary Acosta was negligent in his duty to represent the best interests of the victims and the U.S. Government," the letter reads. "As such, we request that you immediately demand his letter of resignation."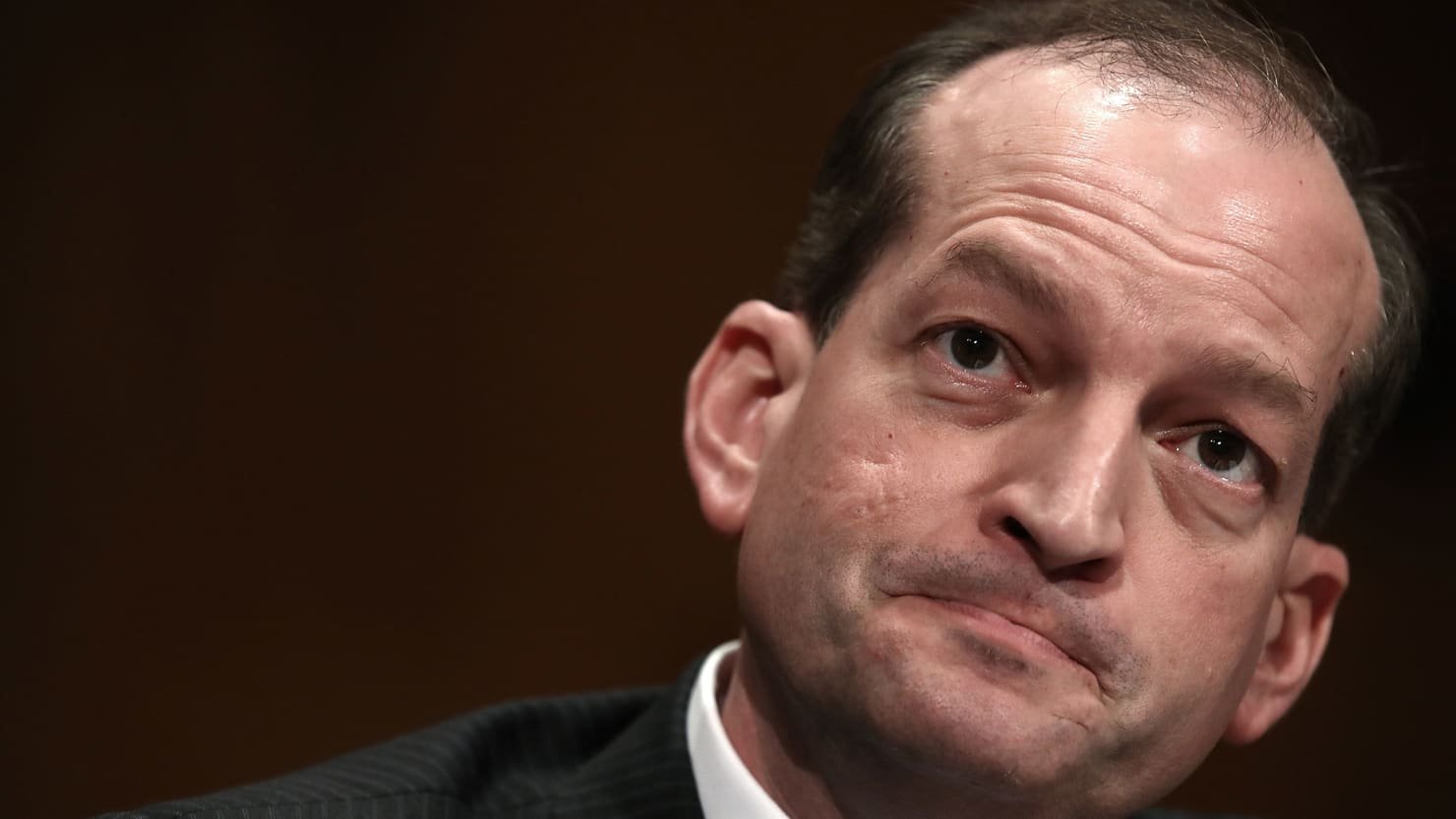 "Greg Steube adjusts to life in Congress" via Zac Anderson of the Sarasota Herald-Tribune — To save money, Steube sleeps in his congressional office. It's a strange way to live, but it's one that Steube shares with many other members of Congress who struggle to afford the high cost of living in Washington, D.C. The rhythms of Congress can be jolting. Major bills are released on short notice with no opportunity for amendments. Steube recently stayed up past midnight waiting for government-funding legislation to be finalized so he could skim through it before voting on it the next day. But whatever frustrations come with the job, Steube just has to walk out onto the Capitol steps and look up at the dome to refill his well of appreciation for the office he was elected to in November.
"Roger Stone's legal defense fund runs through Tampa" via Steve Contorno of the Tampa Bay Times — The address listed on Stone's website belongs to Robert Watkins & Company, an accounting firm owned by its namesakes, Robert Watkins, and his wife, Nancy Watkins. They're the go-to bookkeepers for numerous Republican candidates and campaigns — not just in Florida, but around the country. Nancy Watkins is the treasurer for 37 active political committees in Florida, including one for Gov. DeSantis, and 138 federally registered committees. She counts Super PACs benefiting Trump and Rubio among her clients. They depend on her to audit millions of dollars each election cycle without error so they don't get flagged with a campaign finance violation. The Watkinses' South Tampa firm is administering Stone's fund, a donation-driven account to pay his mounting legal bills.
— OPINIONS —
"Make changes but don't abolish the Constitution Revision Commission" via Carol Weissert and Sandy D'Alemberte for the Tallahassee Democrat — Clearly, bundling of disparate issues can be a problem with an electorate that is not well-informed on the issues, and with voters who might support one part of the amendment, but not another. This, however, does not justify abandoning a fundamentally good idea — the Commission itself. Other improvements can also be made. Current elected state and local officials should be barred from serving. If it is the people's process, it should be nonelected people serving. Another possible change would be to bar registered lobbyists from an appointment. The CRC is Florida's innovative approach to Jefferson's direction. Let's not make hasty decisions to undercut this stellar example of Florida's popular governance.
"To hold government accountable, we must see for ourselves" via the South Florida Sun-Sentinel editorial board — Senate Bill 186 would create an exemption to the state's public records law for all photographs and audio and video recordings that relate to the "killing of a victim of mass violence." In a letter to the bill's sponsor, Sen. Tom Lee, First Amendment Foundation President Barbara Petersen noted how broad the impact could be. "We cannot depend on government to police itself," Petersen says. "They're not going to report to us that their deputies hid behind cars, or that they didn't follow policy, or that they arrived at the scene without their vest on. This is the only objective evidence we have to assure ourselves that law enforcement is doing what law enforcement is supposed to be doing."
"Make SunPass work with other states' toll systems" via the South Florida Sun-Sentinel editorial board — The goal of "interoperability," in plain English, means your Florida SunPass transponder, which finally works in Georgia and North Carolina, should also get you through toll booths in the 17-state E-ZPass system that covers most of the Northeast, mid-Atlantic and Midwest regions, and anywhere else where tolls are logged electronically. But it doesn't and there's no telling when, or even whether, it will. The time for being nicey-nicey has passed. The fact that some states have managed to create some regional arrangements leaves little room to argue that it can't be done nationwide.
"Dr. Mark Sachar: Let's unshackle opioid addiction treatment options" via the Ocala Star-Banner — Solving the complex challenges of opioid addiction takes more than the proverbial village. It takes time, money and a communitywide commitment to prevent addiction, remove criminals from our streets, and recovery help to those who are addicted. One such path, and a means of helping with recovery, is known as Medication-Assisted Treatment or MAT. MAT is for those who suffer from addiction where a highly trained physician works with the patient and uses therapy, plus medication, to help break the bonds of addiction. It's time that the state's largest insurer, Florida Blue, unshackles the hands of physicians who are working to help break the cycle of addiction and save lives.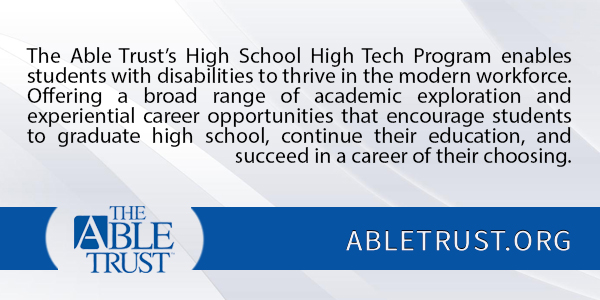 — MOVEMENTS —
"Ballard Partners earned as much as $22.1M in state-level lobbying fees last year" via Florida Politics — Ballard Partners may be one of the fastest growing lobbying and public relations firms in Washington, D.C., but that hasn't put a dent in its Tallahassee operation. According to newly filed lobbying compensation reports, the firm headed by Brian Ballard received an estimated $16.1 million in state-level lobbying pay last year. … That total includes more than $3.6 million in receipts during the last three months of the year — $2 million lobbying the Legislature and $1.6 million lobbying the Governor and Cabinet. … If each of the firm's 211 legislative and 214 executive lobbying clients paid redlined in their reported ranges, Ballard Partners could have earned as much as $22.1 million.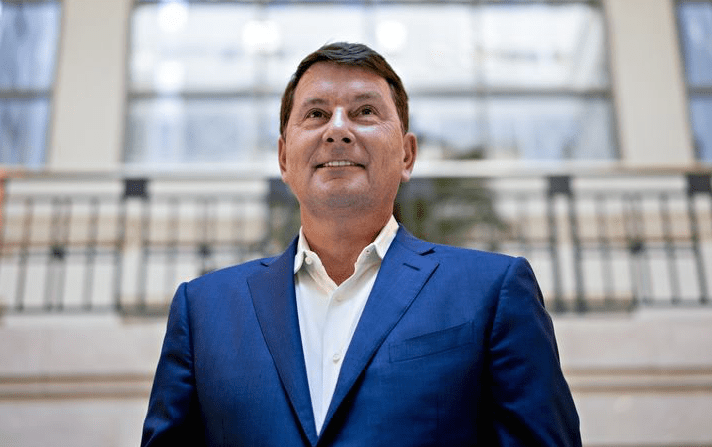 New and renewed lobbying registrations:
Allison Carvajal, Evan Power, Ramba Consulting Group: Motorola Solutions
Richard Coates, Tidewater Consulting: Broward County
Gus Corbella, Greenberg Traurig: NP-International
Jim DeBeaugrine, RFJ Governmental Consultants: Special Olympics USA Games 2022 Organizing Committee
Cynthia Henderson, Cynergy Consulting: The Newton Group ESA
Brecht Heuchan, The Labrador Company: Paramedics Logistics Florida
Kelly Horton, Heffley & Associates: Walton County School Board
Jonathan Steverson, Foley & Lardner: North Florida Contracting & Testing
Austin Stowers, Department of Financial Services
Personnel note: Matt Choy joins Florida Chamber — The former political consultant is now the Chamber's Director of Talent, Education and Quality of Life Policy. Choy previously was a government affairs specialist at Scotts Miracle-Gro Company, a client manager for McNicholas & Associates, a legislative aide in the Florida House, manager of MaryLynn Magar's 2012 House campaign, and a field manager for the Republican Party of Florida. He replaces Brittney Hunt, who is now Vice President of External Affairs for UnitedHealth Group.
Personnel note: Molly Moorhead departs Tampa Bay Times — The Times editorial board member tweeted that she is joining The Penny Hoarder, a personal finance website based in St. Petersburg, as an editor and team leader. The University of Florida College of Journalism graduate first joined the Times in 2002 as a Pasco County reporter, later joining the staff of PolitiFact.com to write fact checks during the 2012 presidential campaign, according to her LinkedIn page. She became Pasco County editor in 2013, followed by Breaking News Editor in Tampa, before joining the editorial board in 2016. Moorhead's resignation follows several high-profile departures from the Times in recent months, including Washington correspondent Alex Leary, managing editor Jennifer Orsi, Tallahassee bureau chief Steve Bousquet and Pulitzer Prize-winning columnist Daniel Ruth.
— ALOE —
"'More than a test flight': SpaceX nears first Crew Dragon launch from KSC" via James Dean of FLORIDA TODAY — Within a week, the spaceport could host the first launch from U.S. soil in nearly eight years of a spaceship designed to fly humans in orbit. A successful first demonstration mission to the International Space Station would pave the way for test pilots to strap in as soon as this summer. "It's a test flight, but it's more than a test flight," said Bill Gerstenmaier, the head of NASA's human spaceflight programs. "This is an absolutely critical first step that we do as we move toward eventually returning crew launch capability back here to the U.S. Just a very, very exciting day today."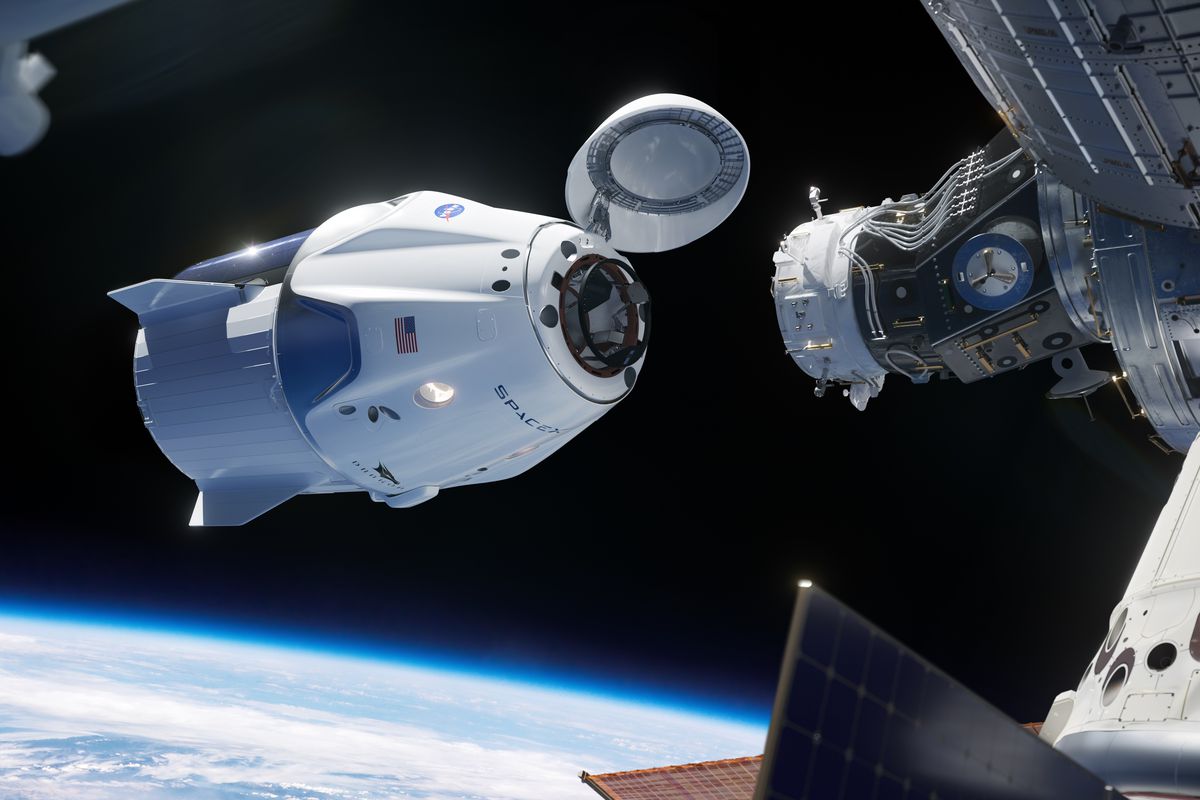 What Jim Rimes is reading — "Orlando Ritz-Carlton's farm feeds guests, keeps food sources local" via Marco Santana of the Orlando Sentinel — The Ritz is among some Florida hotels that grow their own food, playing off the local-farm-to-table movement that's flourishing among many restaurants across the state and the rest of the nation. The Omni Amelia Island Plantation Resort near Fernandina Beach, for example, maintains its own garden, complete with fruits, vegetables, herbs, a citrus orchard and pepper patch. The Orlando World Center Marriott has a hydroponic system that grows herbs and vegetables. "As far as a majority of hotels doing this, we are not there yet, but it is moving that way," said Robb Seltzer, a chef who teaches at UCF's Rosen College of Hospitality Management.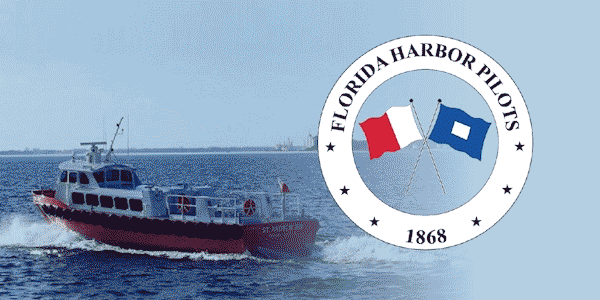 — HAPPY BIRTHDAY —
Belated best wishes to our good friend, the super-smart Matt Farrar. Also celebrating this past weekend were Reynolds Arrington, Kevin Besser of the Florida Realtors, Susan Goldstein, Beth Houghton (who does miracle work at the St. Pete Free Clinic), the inimitable Joel Silver, and former Rep. Carl Zimmermann. Celebrating today are U.S. Rep. Darren Soto, state Rep. Mike LaRosa, OAS Ambassador Carlos Trujillo and Joel Brown, government and community affairs regional manager at the Southwest Florida Water.
—
Today's Sunburn was written by Peter Schorsch, Phil Ammann, Daniel McAuliffe, Jim Rosica, and Drew Wilson.