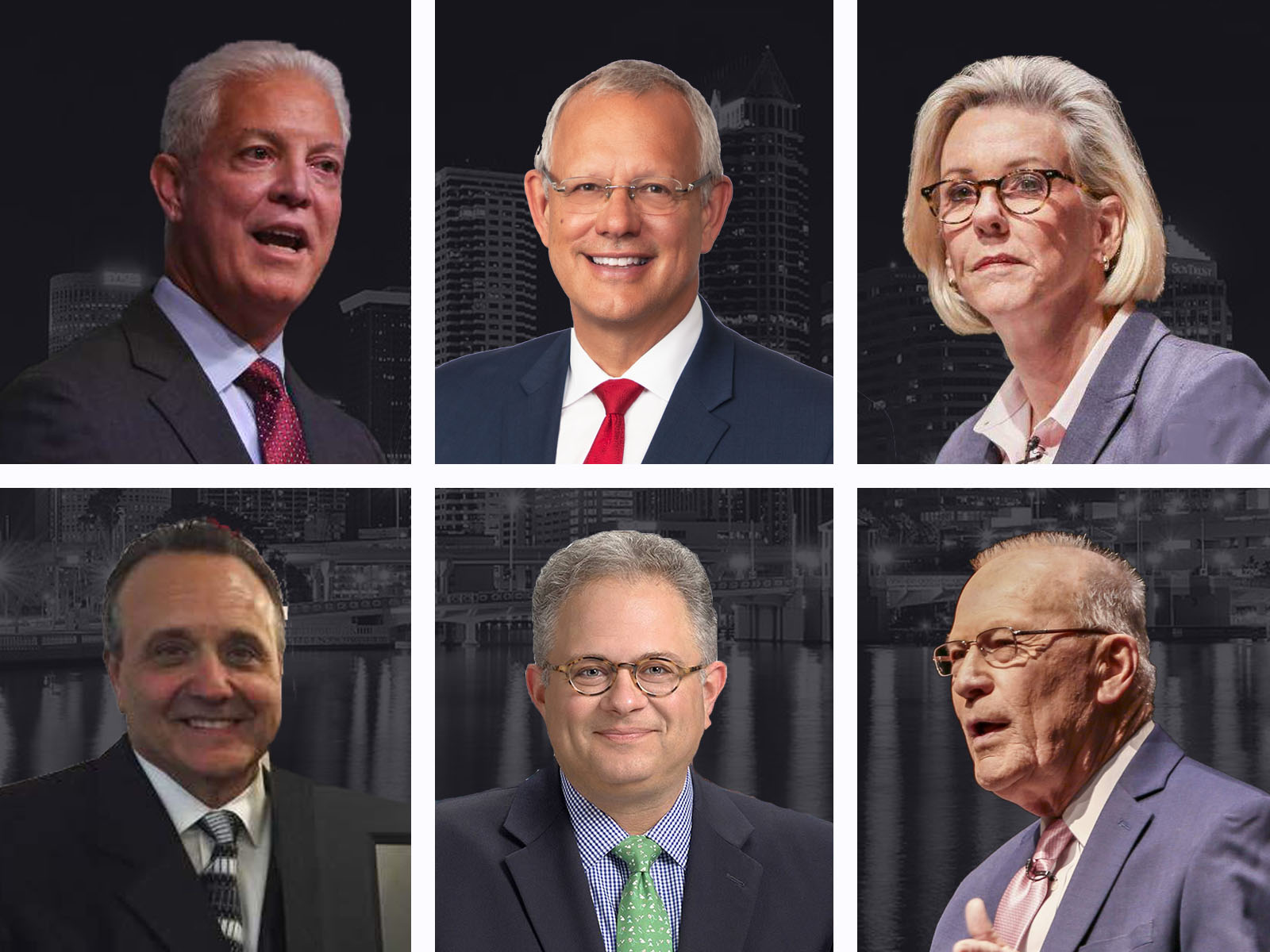 Castor's latest campaign haul brings her overall fundraising total to $378,000.
Jane Castor's campaign momentum is not slowing down if her fundraising success is any indication. The former Tampa Police Chief raised $100,000 during the first half of February, reports show.
Castor's latest campaign haul brings her overall fundraising total to $378,000. She's got about $72,000 of that left to spend.
Castor's campaign received several contributions from various Democratic political committees including Progressives of Florida, People Powered Politics, Our Future Now and Fighting for Florida Jobs, which each contributed $1,000, the maximum allowable under state law.
Tampa attorney Ron Christaldi who is helping lead efforts to bring the Tampa Bay Rays to Tampa also donated $1,000. As did former U.S. Senate Democratic candidate Kendrick Meek. Chris Hunter's political committee also kicked in $1,000. Hunter ran unsuccessfully to unseat Gus Bilirakis in Congress.
Castor's campaign also enjoyed support from several real estate and development groups including maximum contributions from Broadmoor Enterprises property management, Harrod Properties, JVS Contracting, Thirty Lances Corporation and Palermo Acquisitions, among others.
Castor spent $115,000 during the first half of February including $70,000 to Multi Media Services and $15,000 to Compete Digital for television advertising.
While Castor's campaign raised the most during the most recent campaign finance reporting period, David Straz's campaign again bolstered its coffers with $500,000 from Straz himself. His latest self-contribution brings the total amount he's funded his own campaign to $2.35 million. That accounts for almost all of his $2.4 million in campaign funds.
Outside of his own campaign loan, Straz raised just $11,000 this report. He spent $567,000 – more than any other candidate has even raised.
Most of that spending was on advertising including $352,000 to Fletcher Ridge and Company and $56,000 to LLC Fieldworks for canvassing. He also spent $24,000 on polling from the Kitchens Group.
Former Hillsborough County Commissioner Ed Turanchik has raised the third most in the seven-way race. He's brought in $251,000 so far including $17,000 raised during the latest reporting period. Turanchik has spent $215,000.
He spent $31,000 during the first half of February including $13,000 to Chicago-based Snyder Pickerill for advertising and $3,000 to Hustle for text messages reminding voters to vote by mail.
Tampa City Council member Harry Cohen raised $24,000 during the latest reporting period. Contributors include several attorneys as well as Christaldi, who also donated to Castor's campaign. Hillsborough County Clerk of the Court Pat Frank donated $500.
Cohen has raised a total of $179,000 so far and spent $152,000 including $62,000 spent during the latest report.
Of that, $25,000 went to Hamburger Gibson Creative in Washington D.C. for advertising.
Retired judge Dick Greco Jr. raised $27,000, but because he entered the race late still lags behind other top name candidates. He's raised just $69,000 so far and spent $31,000.
Tampa City Council member Mike Suarez raised $19,000 bringing his campaign total to $79,000. He received notable contributions from Tampa restaurateur Richard Gonzmart and political consultant Beth Leytham as well as from the local firefighters union, which endorsed him, and the political committee Fighting for Florida Jobs, which also contributed to Castor's campaign this report.
Suarez has spent a total of $46,000 so far including $13,000 this report. Of that$10,000 went to Parsons Wilson for advertising.
Underdog small business consultant Topher Morrison has raised more than Suarez, not including contributions to Suarez's political committee. However, Morrison's fundraising has slowed to a trickle.
He raised just $3,300 during the latest report bringing his total contributions to $84,000. Morrison is broke. He's spent all of his campaign contributions, reports show.
This will be the last campaign finance report that drops before the March 5 election meaning voters aren't likely to find out how candidates are spending their money on the final push before Election Day next week until long after votes are counted.
That leaves in the air mysterious text messages that went out to voter last week attacking Cohen and Straz. If a campaign was behind those texts, they'd have to disclose the expense.
Voters have already begun returning mail ballots. So far nearly 12,000 ballots have been returned. Early voting also starts Monday and runs through March 3.