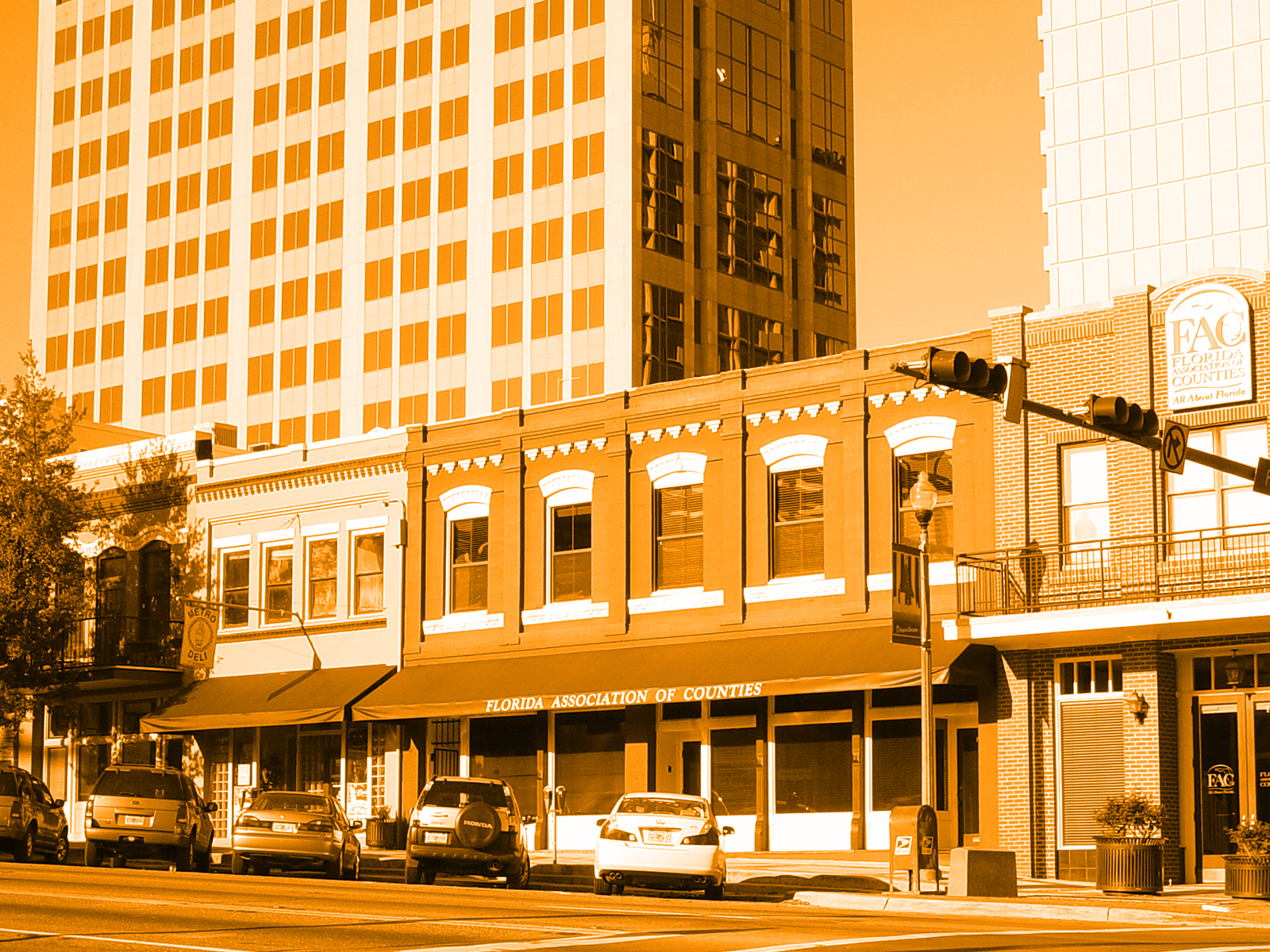 Your morning review of the issues and players behind Florida politics.
Good morning.
It's my pleasure to share with our readers some incredible news:
FloridaPolitics.com is the most popular news source for state lawmakers.
70.73% of legislators are reading FloridaPolitics.com regularly, making it the most popular news source for state lawmakers according to the 2018 survey of Florida legislative aides by CATECOMM. This is the sixth annual survey gathering anonymous responses from legislative aides about the state lawmaking process, including how to best communicate with lawmakers and how lawmakers use social media.
When the survey started in 2013, FloridaPolitics.com, known then as SaintPetersblog, was regularly read by 34% of lawmakers. Last year, FloridaPolitics.com tied for second with Sayfie Review, POLITICO Florida, and local print and online newspapers at 54%.
To get the full results of the survey via email later today, subscribe to Kevin Cate's emails here or subscribe to Above the Fold Florida.
—
Fresh off embargo:
Three out of five Floridians approve of the job Ron DeSantis is doing as Florida governor, according to a new poll from the Public Opinion Research Lab at the University of North Florida.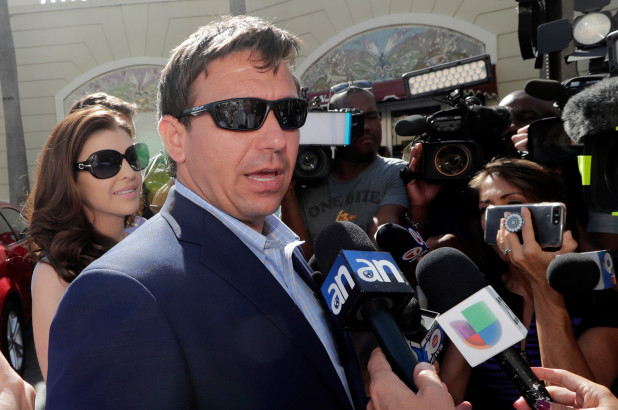 The poll, comprised of registered voters, shows approval for Gov. DeSantis at 60 percent overall, with a net positive of 41 points. Not surprisingly, the most substantial support comes from registered Republicans at 81 percent approval and only 45 percent approval among Democrats.
—Ag. Commissioner Nikki Fried has a job approval rating with a new positive of 21 points.
—
Spotted — At the Miami wedding of political commentators Ana Navarro and Al Cardenas: CNN host Dana Bash; Slater Bayliss of Cardenas Partners; The View host Joy Behar; CNN's Wolf Blitzer; Cuban-American musician Willie Chirino; Ambassadors Chuck and Sue Cobb; former U.S. Rep. Lincoln Diaz-Balart; Gloria Estefan and husband/producer Emilio Estefan; Florida Senate President Bill Galvano and wife Julie; CNN host Don Lemon; actress Eva Longoria; former U.S. Sen. Mel Martinez; Independent Colleges and Universities of Florida President Ed Moore; Florida Chief Financial Officer Jimmy Patronis and wife Katie; Century Homebuilders Group's Sergio Pino; U.S. Sen. Rob Portman; attorney Marty Raskin; U.S. Sen. Mitt Romney and wife Ann; Stephen Shiver of Cardenas Partners; basketball star Isaiah Thomas; and CNN Worldwide President Jeff Zucker.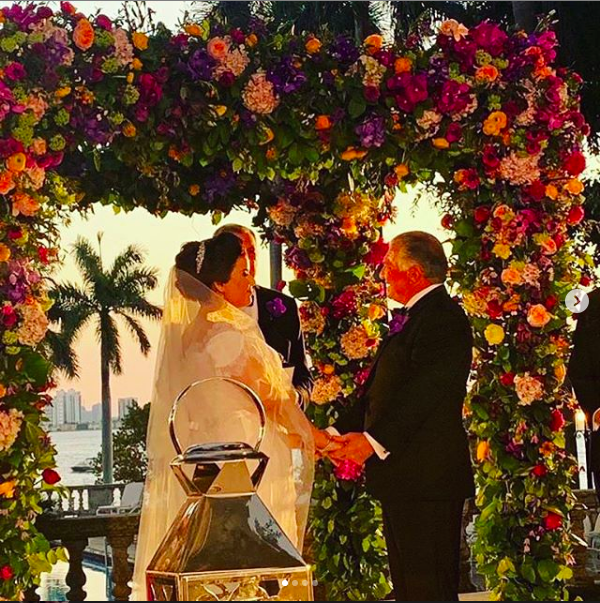 —
Welcome to the world:
Fallon Rose, the third girl of Bridget (Sarasota Co. School Board member) and Christian (Florida GOP Vice Chair) Ziegler. She was born Friday at 7:59 a.m., coming in at 8 pounds, 3 ounces.
Alexander "Alex" Astete, the son of Jennifer (formerly of Capital City Consulting) and Eric (U.S. Sugar) Edwards. He was born February 22 in #AmericasSweetestTown.
— SITUATIONAL AWARENESS —
—@RepTedDeutch: Republicans in Congress ignored troubling reports of corruption & cover-up for two years. House Democrats will not allow that to continue. House Rs have shown troubling signs that they view their job as frustrating the investigation, not finding the truth.
—@MattGaetz: We haven't discussed it, but I doubt @GovRonDeSantis supports having Florida taxpayers subsidize Hollywood. Sometimes the gov't subsidizes a film in your house and then the lead actor paints your portrait 23 yrs. later. @JimCarrey #TrumanShow
https://twitter.com/JimCarrey/status/1101661500895256576?ref_src=twsrc%5Etfw
—@PollackHunter: I'm honored to be a guest of @FlCaseyDesantis and @GovRonDesantis for his first State of the State speech this Tuesday. Our Governor has bold plans for this legislative session and I will continue being an advocate for Florida's future.
—@KionneMcGhee: While Speaker @RepJoseOliva and I will probably disagree 99% of the time on policy and 100% on THIS ISSUE, I find him to be a principled and respectful person who is committed to fair treatment of others.
—@Rob_Bradley: Lots of talk about state paying for new water/wastewater facility construction including septic to sewer. State budget currently includes 100s of millions for revolving loans/grants to locals. Springs $ goes to effort also. We can assist-but remember we aren't the utility or WMD!
—@NateMonroeTU: Makes me laugh when I hear people blame the newspaper for running down the city. Our politicians do a great job of it themselves.
—@CatMcEwen: Shout out to @SMarstiller for establishing a scholarship at @stetsonlaw and speaking to students at tonight's annual Spring Scholarship Banquet about giving back.
—@AnaNavarro: We're getting married today! I'm in no-politics zone. If something big happens, pls send messenger pigeon. Excited. Nervous. Humbled by the love & support and friends who've traveled far & wide to be here. Worried I won't be able to breathe in the dress.
—@Daniel_Sweeney: When did Twitter start sticking people in my TL just because a ton of people I follow follow them? Guess what, @Twitter? If like 90 people I follow in turn follow someone else and I do not, I assure you there is a reason for it.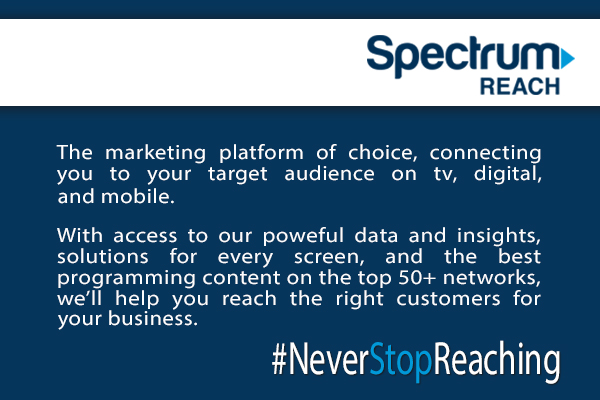 — DAYS UNTIL —
Fat Tuesday — 1; 2019 Legislative Session starts — 1; Tampa mayoral election — 1; 'Captain Marvel' release — 4; Players Championship begins — 10; St. Patrick's Day — 13; Jacksonville municipal first election — 15; Major League Baseball opening day — 24; Scott Maddox corruption trial begins (maybe) — 24; Final season of 'Veep' begins — 27; Masters Tournament begins — 38; Final season of 'Game of Thrones' begins — 43; Easter — 48; 2019 Legislative Session ends (maybe) — 60; Mother's Day — 69; Memorial Day — 84; 2020 Democratic presidential primary debates start — 95; 2019 General Election — 249; Iowa Caucuses — 336; 2020 General Election — 610.
— TOP STORY —
A day out from the Legislation Session, there are too many takes to count.
Fear not, we have the highlights. First, if it's on John Kennedy's radar, it should be on yours too. The revered GateHouse Capital reporter has a clean table-setter here.
Water quality and the environment will no doubt dominate the Legislative Session. Red tide, blue-green algae — you name it.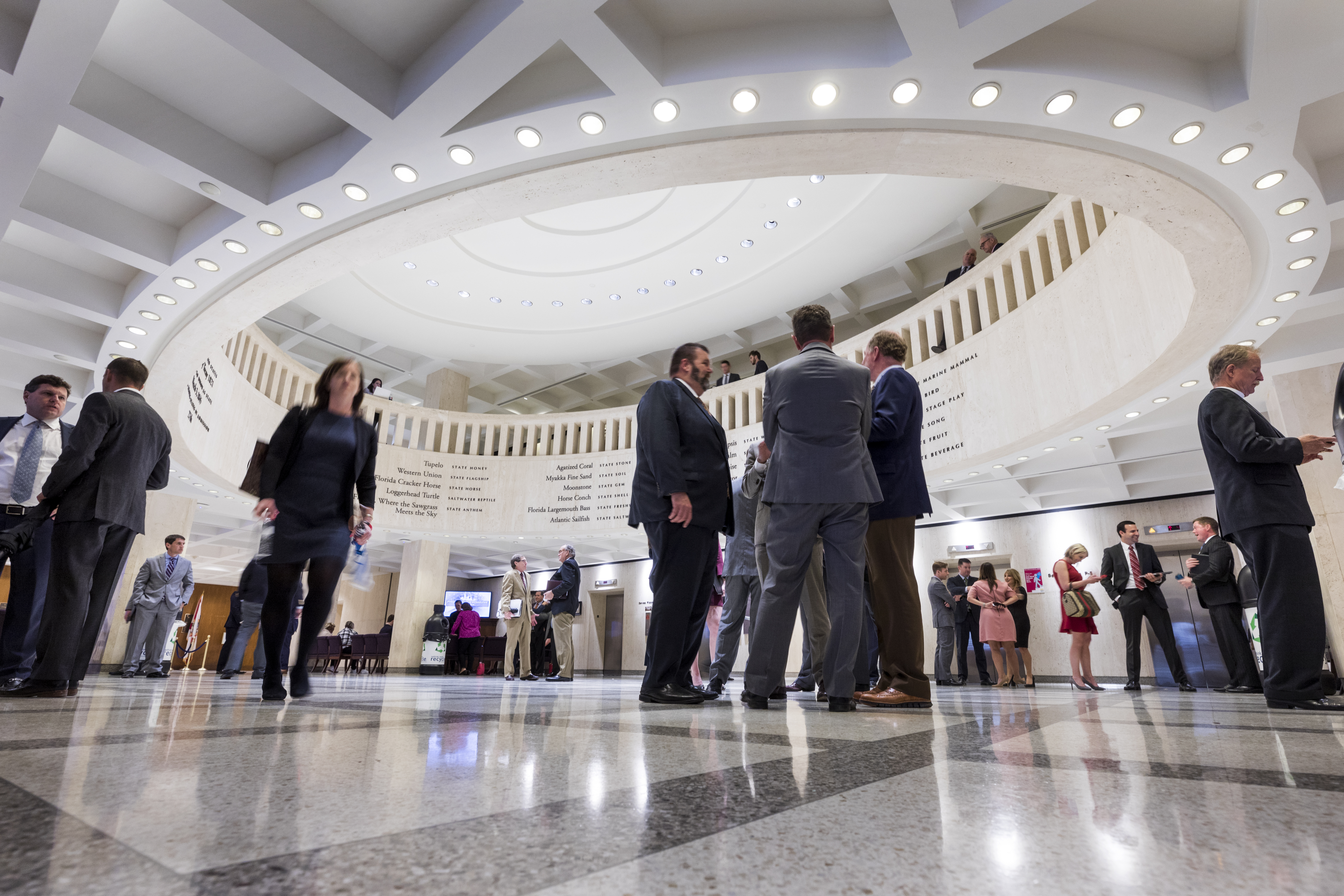 Two reporters in the areas impacted by these problems provide insight into the colorful concerns. Zac Anderson of the Sarasota Herald-Tribune reports of a need for a "comprehensive approach" to the environment here. Ali Schmitz of Treasure Coast Newspapers zeros in on water quality in this piece.
Power dynamics: Here's a look from Ana Ceballos of The News Service of Florida at how Gov. DeSantis' administration — which boasts plenty of former lawmakers — could hold more influence than is typical over the Legislature. James Call of the Tallahassee Democrat highlights DeSantis' political moonshot and its implications here.
Politics — it's local: With a forthcoming House Speaker and potential Senate President behind them, Atlantic Coast regions stand to make strides, writes Mark Harper for the Daytona Beach News-Journal. Here's a look from Carlos Medina and Joe Callahan of the Ocala Star-Banner at what lawmakers from Marion County are eyeing.
Skeptics rejoice: Tuesday will be padded with pomp and circumstance, here's a healthy dose of cynicism to match from Sun-Sentinel columnist and veteran scribe Steve Bousquet. The Orlando Sentinel's Gray Rohrer writes of money and its inextricable link to Session in this story. Jim Turner of The News Service of Florida points to purse string objectives and pork chasing — think 'turkeys' — in this project roundup.

— THE ADMINISTRATION —
"Ron DeSantis and GOP poised to redefine Florida public education" via Emily Mahoney and Jeffrey Solochek of the Tampa Bay Times — "For me, if the taxpayer is paying for the education, it's public education," the new Governor aid. It doesn't matter if the money goes to a public or private school — or even to home schooling, he added. "What he proposes is a major departure from the way the state has funded public schools for generations. DeSantis wants to greatly expand state-sponsored "scholarship" programs that he says would give Florida families a wider array of schooling options. To accomplish that, hundreds of millions of dollars that now go to public schools would be diverted to private schools.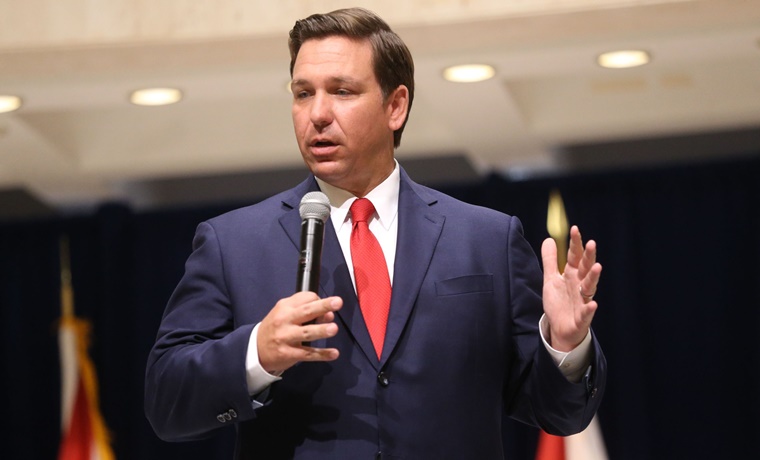 —"Common Core change-up step 1: Purchase of new math textbooks on hold" via Sonia Isger of the Palm Beach Post
"DeSantis administration files motion to oppose exploratory drilling in Everglades" via James Varney of the Washington Times — The DeSantis administration filed a court motion opposing a state appeals court's ruling that granted a license for exploratory drilling in Miramar, a spot in the Everglades of western Broward County. His move embarrassed the state's Democratic Party, whose chair hours earlier had complained that DeSantis "destroyed any credibility he has on environmental issues" and continues a tradition of GOP governors afraid to embrace the green label. While DeSantis does not appear to accept the argument that global warming will soon mark the end of days, he has taken steps to protect the Sunshine State's water supply and wild spaces, while standing up to the powerful sugar lobby.
"DeSantis meets with NYC businesses amid Amazon fallout" via Bernadette Hogan and Carl Campanile of the New York Post — After Amazon announced it was abandoning its deal to come to Queens because of vocal opposition, DeSantis swooped into the city to tell major financial firms that they won't have such problems in his state. "Florida is a place where businesses can do well without having to face some of the political hostility that they deal with in other parts of the country. Our posture here is one of welcoming, not one of demagoguery and prejudice." Government watchdog E.J. McMahon warned that the Amazon ordeal would be noticed by other firms: "DeSantis couldn't have picked a better time to work on poaching New York businesses, especially high earners in finance. More than a few will no doubt find it tempting to at least listen to Florida's pitch."
"Attorney General rejects 'energy choice' petition, calls it misleading" via Samantha Gross and Lawrence Mower of the Tampa Bay Times — The proposal, put forward by the Citizens for Energy Choices political committee, calls for the customers' "right to choose" and would loosen the grip of private utility monopolies like Florida Power & Light, Gulf Power, Duke Energy and Tampa Electric Co. It would allow customers to pick their electricity providers from a competitive market or give them more options to produce solar energy themselves. The language aims to protect customers against deceptive or unfair practices and establish an independent market to make energy sales competitive, the Alachua-based committee says. Moody described the amendment as a veiled attempt to "eliminate" the state's investor-owned utilities, such as Florida Power & Light.
First on #FlaPol — "Nikki Fried appoints Steven Hall as general counsel" via Florida Politics — Agriculture Commissioner Fried has named attorney Hall as General Counsel for the Department of Agriculture and Consumer Services, according to a news release. Hall first began with the Department as a law clerk in 2005 and became Deputy General Counsel in 2017. He will serve as Chief of Staff and Chief Legal Counselor to Fried and other senior Department staff, and will lead the Office of General Counsel, including more than "20 attorneys and staff which provide legal counsel to all the Department's 19 divisions and offices."
— 2019 SESSION —
"José Oliva apologizes after 'host body' quip sparks national outrage" via Jacob Ogles at Florida Politics — House Speaker Oliva turned heads nationwide when he called pregnant women "body hosts." The Miami Republican used the term five times in an interview with CBS Miami. "There's a host body and that host body has to have a certain amount of rights," Oliva said, "because at the end of the day it is that body that carries this entire other body to term." He apologized after the term was universally panned. "I used the term 'host' to describe a pregnant woman," he said. "The reaction undoubtedly shows it had the exact opposite effect."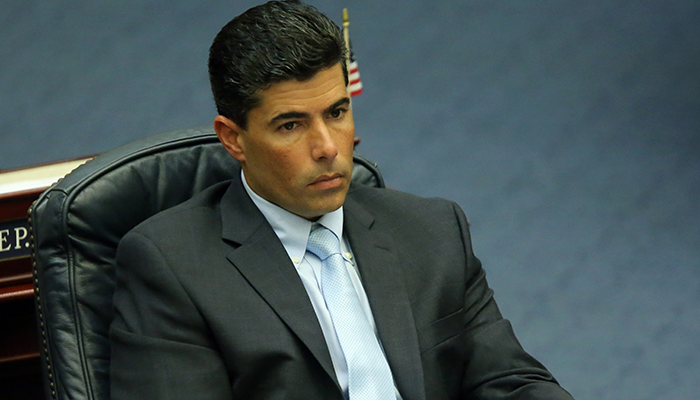 "Bill Galvano transportation plan teed up" via the News Service of Florida — The Senate Infrastructure and Security Committee will consider a bill (SPB 7068) that would take the initial steps toward building three major highway projects. The projects would extend the Suncoast Parkway from the Tampa Bay area to the Georgia border, extend the Florida Turnpike west to connect with the Suncoast Parkway and build a new toll road from Polk County to Collier County. Galvano argues, in part, that the projects would help boost rural economic development. The committee, chaired by former Senate President Tom Lee, will take up the measure on the first day of the Legislative Session.
"Expect a 'very tight' state budget, Rob Bradley says" via AG Gancarski of Florida Politics — While Florida's reserves can weather the fiscal storm, Bradley notes that Michael (and Irma before it) "created a major cash flow issue for our state." "We've spent a lot of our reserves on basic recovery efforts, and it's taking the federal government a long time to reimburse us for their share of those costs," Bradley said. "It's going to be a very tight budget year." In addition to balance sheet pressures, Bradley and other Tallahassee power players are working with a different administration than the previous budget process. Senate President Bill Galvano credited the incumbent's team with more "collaboration" than the previous. Bradley's take: The difference is rooted in the difference in the chief executives themselves.
"In post-Parkland Florida, lawmakers file dozens of gun bills" via Brendan Farrington of The Associated Press — About 50 gun-related bills were filed: from a Republican-sponsored repeal of gun restrictions enacted after the Parkland massacre to a Democrat-sponsored bill to ban assault rifles. Changes to the state's gun laws will likely be somewhere in between. Republican Rep. Mike Hill understands the atmosphere, which is why he pulled his bill to repeal provisions of the last year's school safety act that raised the minimum age to buy a rifle to 21 and created a waiting period to purchase the weapons. "It became obvious to me that the tragedy of that shooting was a wound that is still too raw to try to pull that Band-Aid off at this time. The bill wasn't getting traction," Hill said.
"Parkland victims compensation legislation now splitting into separate bills" via Ryan Nicol of Florida Politics — A proposed victims compensation fund originally put forward in the House by Rep. Kristin Jacobs now appears to be branching into separate measures — one for family members of the deceased and another for victims who were injured. Sen. Lauren Book filed two new bills laying out the process for victims to access the funds (SB 1680, SB 1682). "It has been quite a bit to wrangle all of the different parts and components of it, but I think that we're in a really good place with all of the different families that we've been working with," Book said.
"Lawmakers load wish list for health care money" via the News Service of Florida — Speaker Oliva is pushing an ambitious goal of scaling back state health spending. But Oliva's promises to lower health care costs have not prevented House and Senate members from requesting money for everything from hospital construction projects to increased access to medication-assisted treatment for opioid addiction to providing care to survivors of human trafficking. Lawmakers have submitted hundreds of millions of dollars in funding requests for health care related projects. The proposals are filed for communities across the state and target programs for poor, elderly and disabled Floridians and people with substance-abuse disorders and mental-health needs. As of Monday, more than $223 million had been requested by Senators for 178 different proposals, according to a tally maintained by Senate budget staff.
"Lawmakers file bill pushing statewide election reform" via Ryan Nicol of Florida Politics — Legislation (SB 1386) was filed by Sen. Jose Javier Rodriguez. Sens. Oscar Braynon II and Bobby Powell are co-sponsoring the bill. The measure would require standardized ballot design, create guidelines on notification procedures for rejected ballots and set up rules on the cure process for ballots with missing or mismatched signatures. That proposal comes after a series of complaints were lobbed at elections officials in both Broward and Palm Beach counties. "There is nothing more important to the future of our democracy than our commitment to ensuring that every vote is counted at the ballot box," Rodríguez said.
"Republicans propose 'fetal heartbeat' bill to restrict abortion" via Stephen Lemongello of the Orlando Sentinel — In February, state Sen. Dennis Baxley filed a bill that would ban abortion "once a fetal heartbeat can be detected," which doctors say usually happens six weeks after conception. "It's the Holy Grail of the pro-life movement to overturn Roe v. Wade," said Aubrey Jewett, a professor of political science at the University of Central Florida. "And this is starting to do that, to chip away at that ruling. A fetal heartbeat bill wouldn't completely rule out abortion. But it would rule it out about as much as possible." Rep. Mike Hill has sponsored a House version of the bill, and DeSantis said during the campaign he would sign a fetal heartbeat bill if it passed.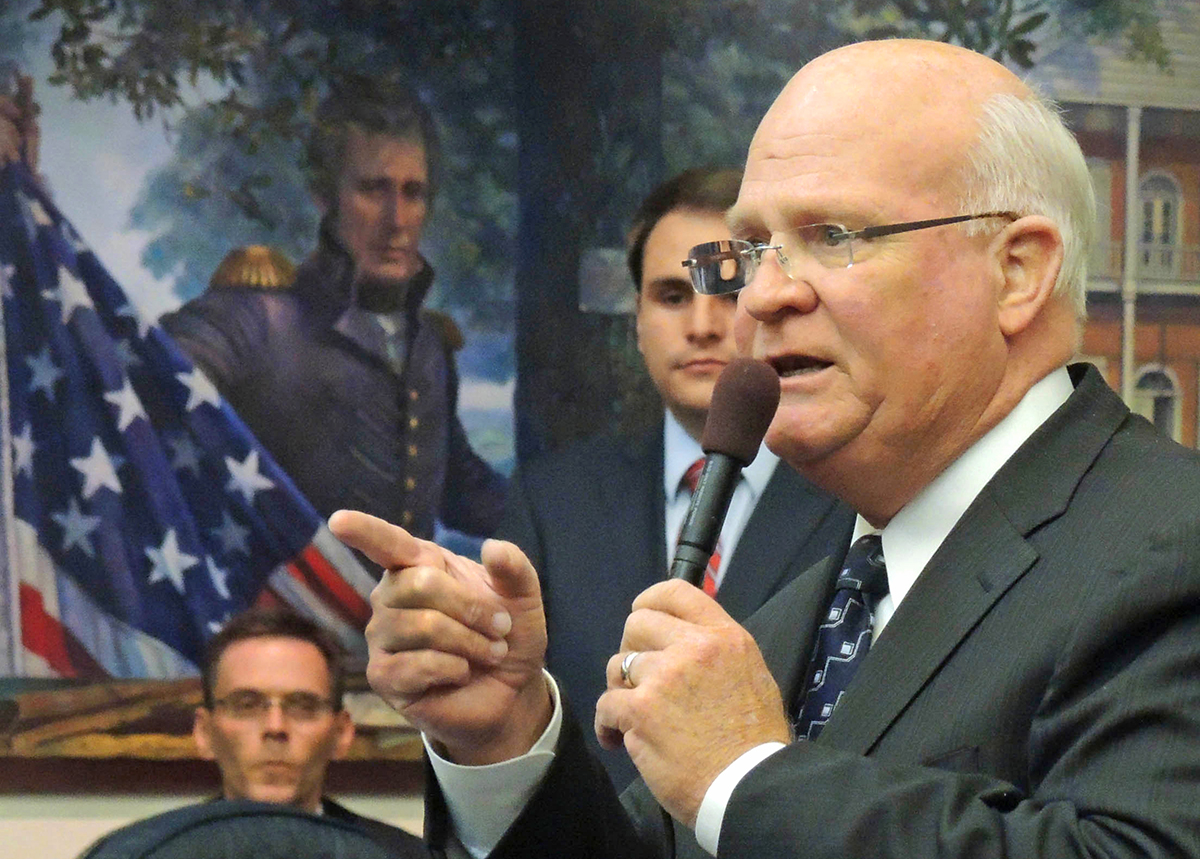 "Lawmakers are taking aim at trial lawyers. It could affect who you could sue, and how much you could win." via Lawrence Mower of the Tampa Bay Times — Lawmakers and the insurance industry are pushing an array of bills that would cap damages for reimbursements for pain and suffering in lawsuits, impose restrictions on product lawsuits in which the product was "unreasonably misused," and force homeowners into lengthy appraisal processes before suing insurance companies. Lawmakers and tort reform advocates say that cracking down on frivolous lawsuits will lower insurance rates for homeowners, doctors and businesses, an oft-used defense for their annual push to limit damages. "Being the 'judicial hellhole' that we are has caused every person's rates go up," state Rep. Tom Leek referring to the annual state rankings.
"Ready to rumble? Alimony reform bill filed for 2019" via Florida Politics — Lawmakers could again wrestle with alimony reform this year as the issue's first bill — including a provision to end "permanent alimony" — was filed Friday. First-term Sen. Gayle Harrell, a Stuart Republican, is sponsoring the 28-page measure (SB 1596) … Efforts to overhaul alimony law, mostly by toughening the standards by which alimony is granted and changed, have failed in the last few years. But, if alimony bills move this Session, it could again spark one of the most contentious policy battles the Capitol has seen in recent memory.
"Lawmaker takes aim at constitutional challenges" via the News Service of Florida — Sen. Kelli Stargel filed a bill (SB 1630) that would lead to the Florida Supreme Court using a "blind, random selection process" to assign constitutional challenges to circuit courts across the state. Currently, the cases are filed in Leon County, which is home to the Capitol. But under the proposal, Leon County circuit judges would only hear the cases if assigned through the random selection process. "It is the intent of the Legislature to ensure that a single trial court does not effectively have a monopoly over cases raising issues of statewide, constitutional importance," said the bill.
"Bill seeks out Dozier school abuse survivors" via Jacob Ogles of Florida Politics — State Sen. Darryl Rouson believes it important to find every living survivor of abuse there. The Arthur G. Dozier School and Okeechobee School Abuse Victim Certification Act (SB 1374) demands the state seek out living victims. That list includes anyone subjected to physical, mental or sexual abuse while at Florida Reform schools from the 1940s through '70s. "The identification process is a crucial part of helping those affected by the atrocities that occurred at Florida's Dozier School for Boys," Rouson said. "It will allow us to ensure that those who endured the mental and physical anguish of attending Dozier are duly compensated for the harm inflicted upon them by the state of Florida."
"Lori Berman, Tina Polsky want more trust behind Sadowski dollars" via Jacob Ogles of Florida Politics — State Rep. Polsky, a Boca Raton Democrat, filed legislation (HB 353) requiring repayment of trust dollars not spent on affordable housing. "I believe the funds should be reimbursed if swept so that desperately-needed affordable housing in all of Florida, and specifically in areas of urgent need, remain a priority in the budget," Polsky said. State Sen. Berman, who filed companion legislation (SB 1504) in the Senate, said working families need this spending properly used. "The creation of affordable housing in our state is imperative for the success of Florida's working families," she said.
What Dean Ridings is reading — "Legislation could end newspapers' monopoly on running legal notices" via Florida Politics — A proposed bill for the 2019 Session would shut out the state's newspapers from the lucrative public legal notices market. The 41-page bill would repeal requirements now in state law essentially giving newspapers a monopoly by requiring meeting notices and other legal notices, for example, to be advertised in print. "When the public notice law was established, print newspapers were the dominant communications vehicle for our citizens," Fine said in a statement. "With the advent of the internet and smartphones and the dramatic declines in print circulation, that is no longer the case."
Ed Hooper, Jennifer Webb file swimming pool safety legislation — Sen. Hooper, a Clearwater Republican, and Rep. Webb, a St. Petersburg Democrat, filed companion bills on residential swimming pool safety, to be known as the "Kacen's Cause Act." SB 724 and HB 805 are in honor of a two-year-old who fatally drowned in his family's swimming pool. Currently, to pass a residential swimming pool inspection, a swimming pool must possess at least one of five specified pool safety features. This legislation will require that two of the five specified safety features are met to pass a residential swimming pool inspection and receive a certificate of completion.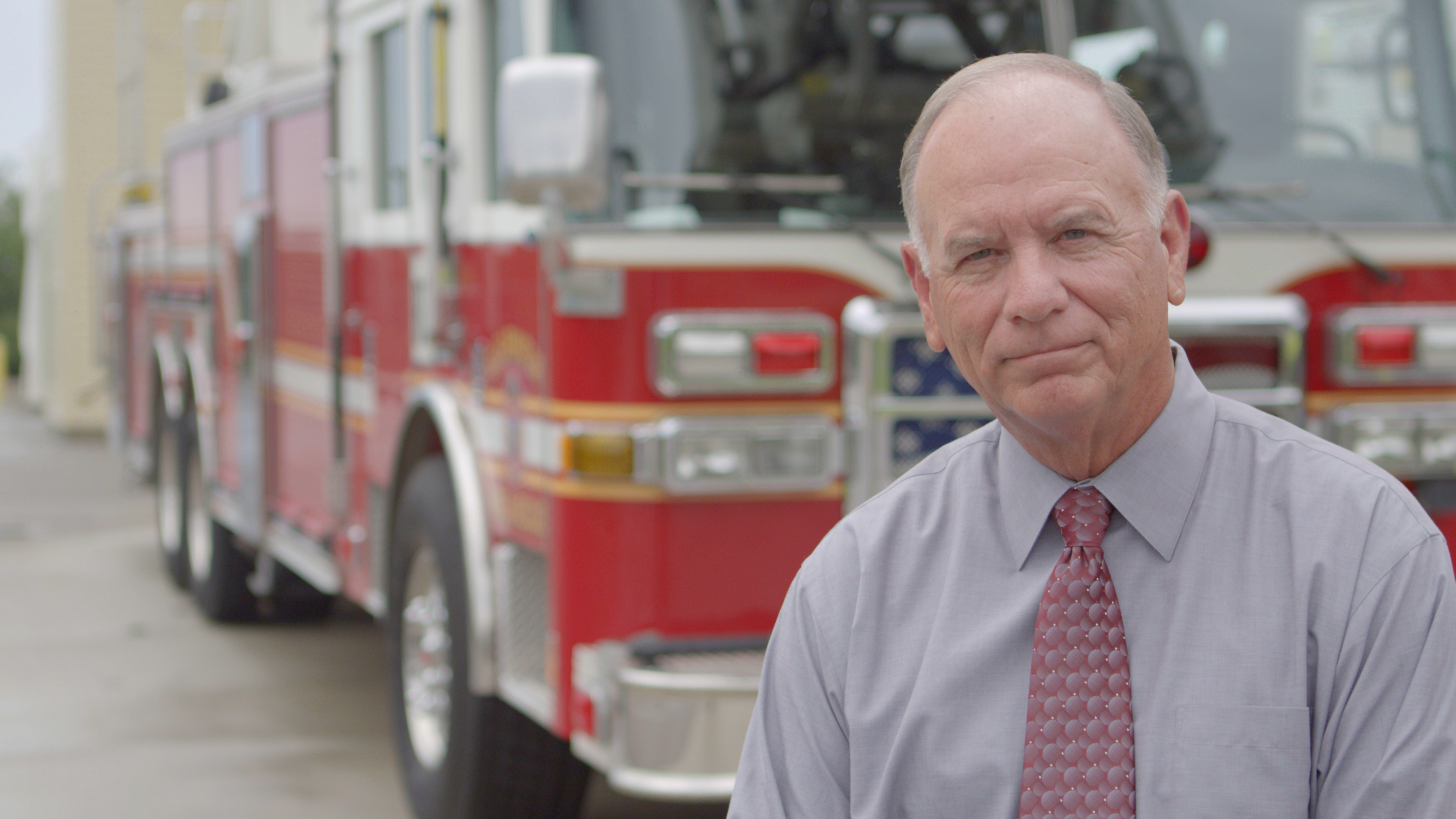 What Ryan Wiggins is reading — "Will Blue Angels emblazon Florida license plates?" via Jacob ogles of Florida Politics — State Sen. Doug Broxson filed legislation (SB 1686) to make a specialty license plate for the beloved flyers. The U.S. Navy flight demonstration team operates in Pensacola but performs air shows across the country. Staff at the Department of Highway Safety and Motor Vehicles will design the license plate. The only requirements are for the words "Florida" at the top and "Home of the Blue Angels" on the bottom.
First in Sunburn — "New AFP-FL campaign seeks education scholarship accounts for all" via Jacob Ogles of Florida Politics — A new television and digital ad from the group cuts together quotes from political leaders. The first featured are former Republican Secretary of State Condoleezza Rice and Democratic President Barack Obama, both minority voices. Florida Gov. Jeb Bush, who has continued involvement in the school reform movement, also appears. The video spot closes with an ask for viewers to contact lawmakers and support creating more scholarships. "We're committed to working with anyone who believes that the status quo in education can be improved and that your ZIP code and income shouldn't determine your educational outcomes," said AFP-FL State Director Skylar Zander. The campaign comes as school choice advocates celebrate the arrival of an administration voicing support for such vouchers.
To view the ad, click on the image below:
"Florida teachers to school lawmakers on need to 'fund our future'" via Jacob Ogles of Florida Politics — As the Florida Education Association holds its Day of Action, expect calls to fund neighborhood public schools. "We are united in delivering one message," said FEA President Fedrick Ingram. "State leaders must fund our future. They must invest in neighborhood public schools, invest in the success of our students, and invest in the teachers and staff who work in our schools." The messaging comes as Florida's state teachers' union launches its Fund Our Future campaign. New advertisements stress the need to fund arts education, keep classrooms small and provide for school safety. The group also notes a teacher shortage. The Florida Department of Education released a report verifying a lack of certified science, English and math instructors.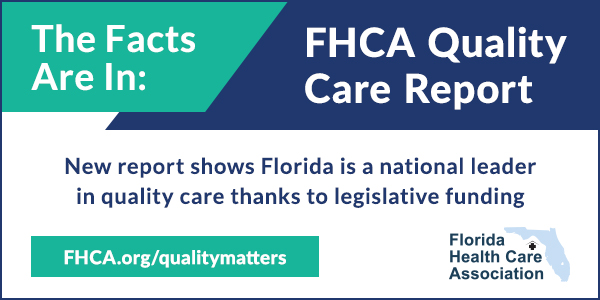 — MORE SESSION —
Senate to consider massive education bill Wednesday — The Senate Committee on Education will consider a significant education bill (SPB 7070) when it meets Wednesday. As reported by Andrew Atterbury of POLITICO Florida, the bill contains provisions to expand state-funded scholarships for students to attend private schools, a program that would award the 45,000 "most effective" public school teachers up to $9,000 in bonuses, and a "Family Empowerment Scholarship" for 15,000 students. That provision mirrors Gov. DeSantis' pitch for an "Equal Opportunity Scholarship" that would use up to $100 million in FEFP funding to clear the 14,000-student waitlist for current scholarship programs. A recent poll from ExcelinEd, a group founded by former Gov. Bush, recently found three-quarters of Florida voters were in favor of expanding the state's tax credit scholarship programs.
Happening this morning: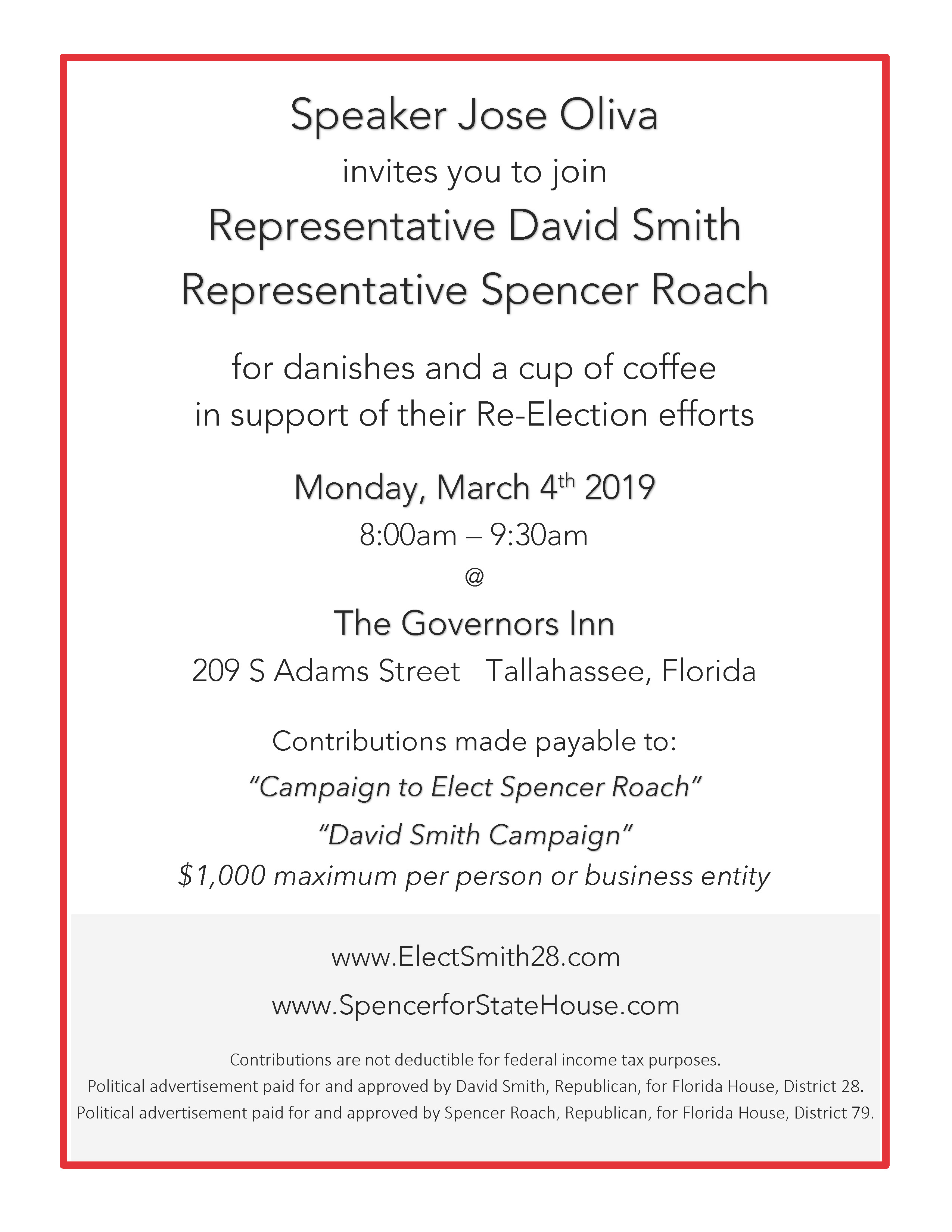 Happening later this morning: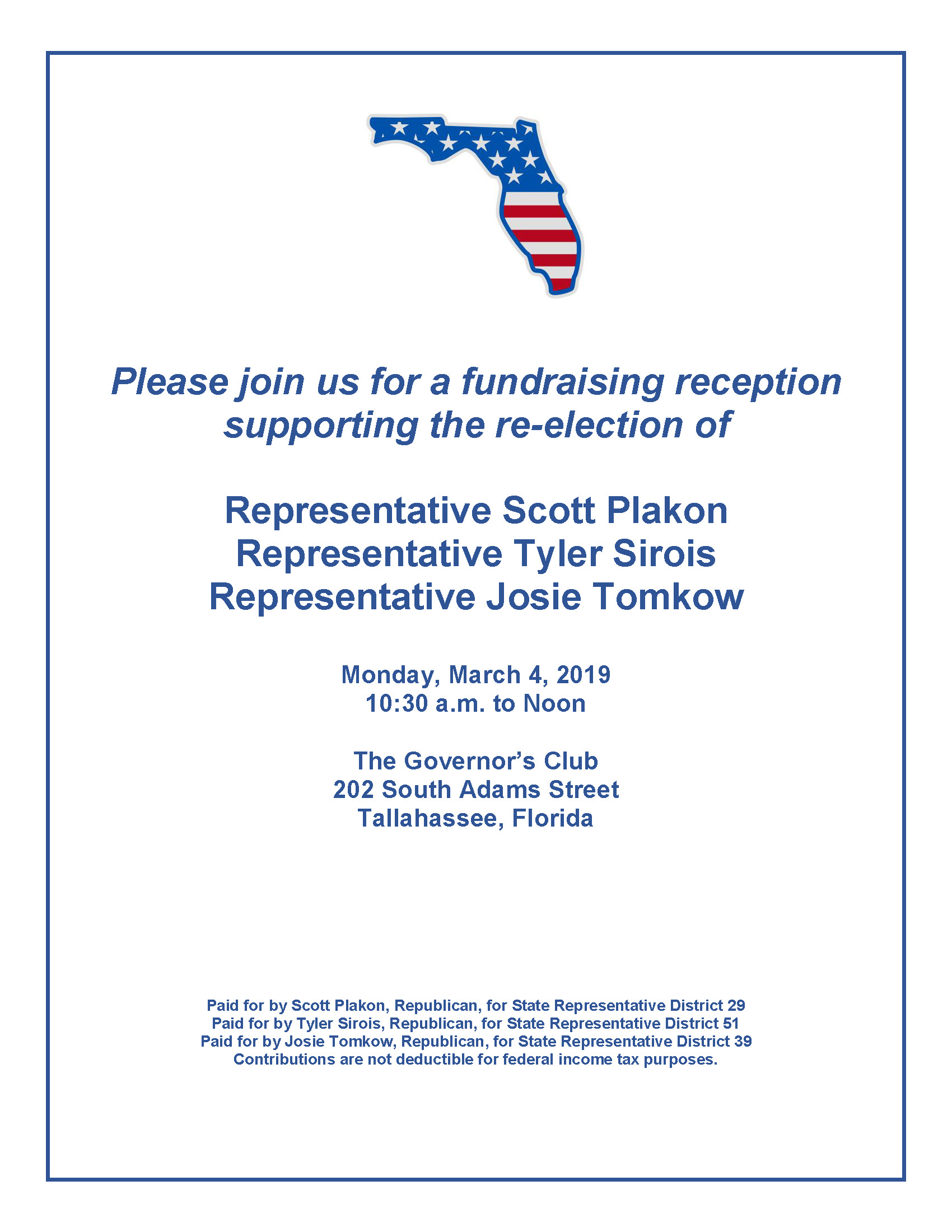 Happening at lunch: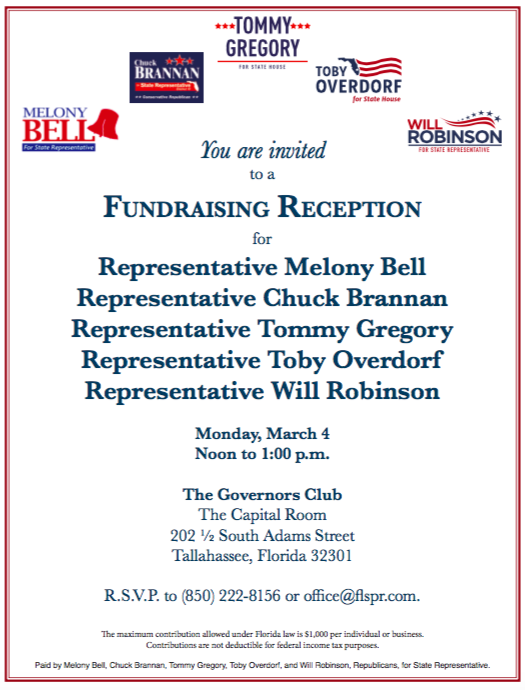 Happening tonight: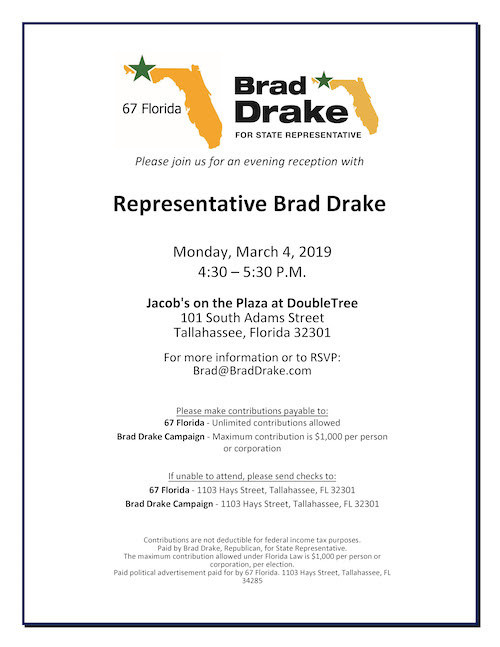 Democratic state Rep. Patricia Williams will be fundraising from 5 p.m. to 6 p.m. at Andrews 228, 228 S. Adams St., Tallahassee. Please RSVP to Phillip Singleton at [email protected] or call (678) 801-6283. Williams is seeking another term in HD 92.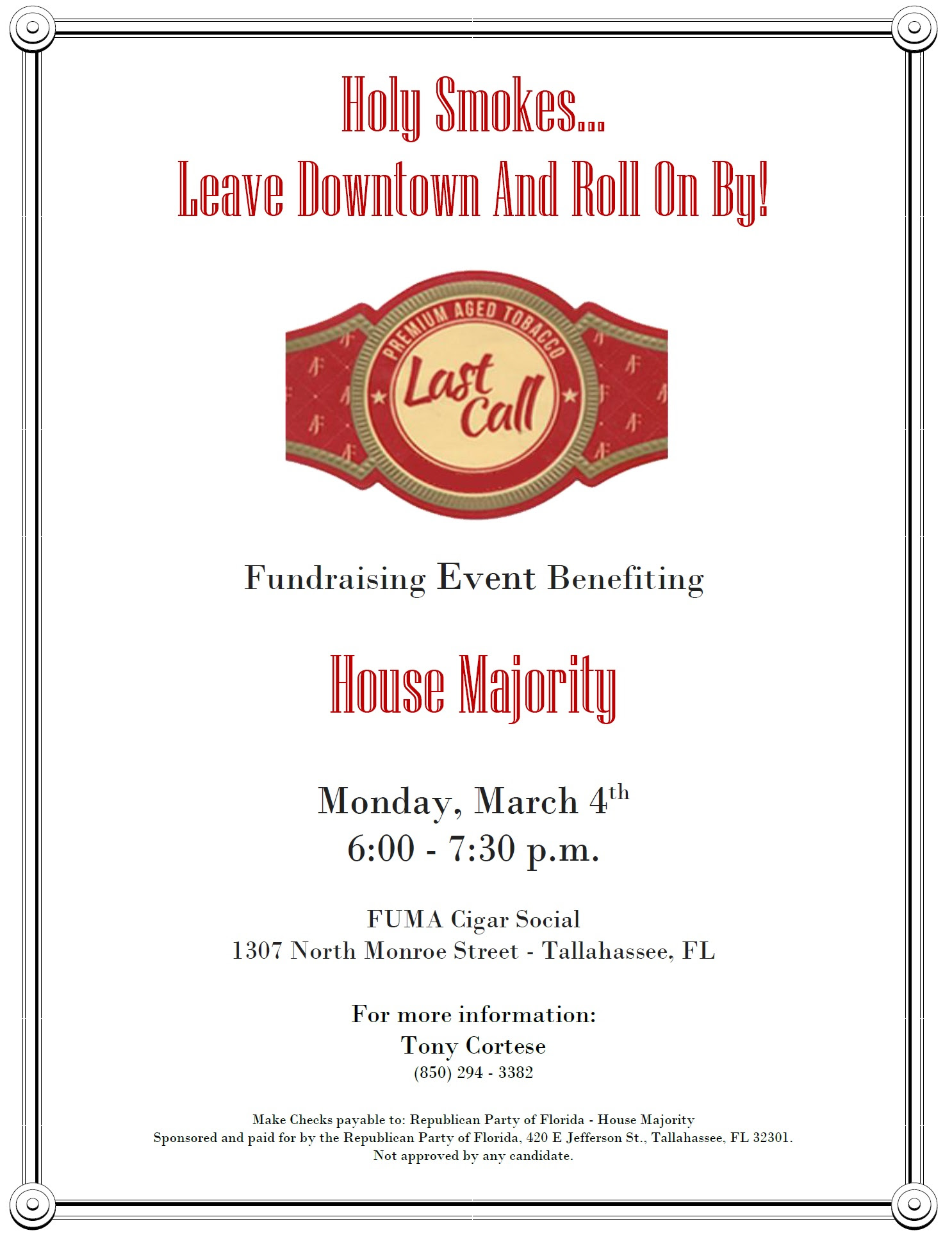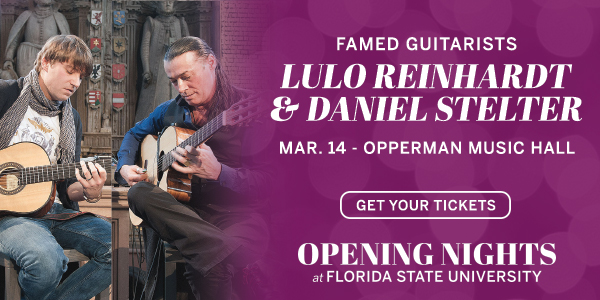 — THE TRAIL — 
"Crystal Ball: Florida a swing state no more" via Jacob Ogles at Florida Politics — Is Florida's reputation as America's biggest swing state over? Sabato's Crystal Ball, a lead election prognosticator, believes so. The University of Virginia political forecasting team on Thursday released its first electoral projections for the 2020 presidential election. The biggest shock may be Florida's debut in the "Leans Republican" column. Managing Editor Kyle Kondik acknowledges the move will prove controversial. But ultimately, Republicans win most of the close elections here. U.S. Sen Rick Scott's victory in November, however narrow, caught the Crystal Ball team's attention.
— STATEWIDE —
Hurricane Michael proving costly to state's budget writers — The state has dipped into its reserves to the tune of nearly $292 million — largely to pay for Hurricane Michael recovery — so legislators writing the budget for the next fiscal year will start that deep in the hole. The Legislature typically rolls over unspent reserves into a subsequent year's budget. Economists for the Legislature and Governor's Office have yet to nail down a forecast for tax receipts for the 2018-19 fiscal year. "You know, reserves are for emergencies," chief legislative forecaster Amy Baker said. "Hurricane Michael was an emergency." Find the data here.
Great read — "As regulators and feds closed in, an insurer's lobbyist helped rewrite state law" via Matt Dixon of POLITICO Florida — An insurance lobbyist last year persuaded Florida legislators to pass a law to help a deep-pocketed Republican donor under scrutiny from regulators and the U.S. Department of Justice. The measure was approved by the Legislature and signed into law by former Gov. Scott in April 2018, as Greg Lindberg, a wealthy insurance entrepreneur, was under federal investigation and facing regulatory scrutiny in several states. Lindberg had been on the radar of Florida regulators since at least 2016, when the state Office of Insurance declared one of his businesses, Southland National Insurance Corp., "financially impaired." The company had overstated its assets by $165 million in part by improperly valuing subsidiary investments beyond what a state accounting statute allowed.
DBPR ordered to pay 'blunt wrap' maker's legal fees — An administrative law judge ordered the state to pay a Broward County "blunt wrap" manufacturer $150,000 for its attorneys' fees and costs. The decision came after an appellate court last year found the Department of Business and Professional Regulation (DBPR) failed to properly go through rule-making before deciding certain types of tobacco wraps can be taxed as tobacco products. Grabba-Leaf LLC challenged the department over a memorandum that said "whole leaf" tobacco wraps would be taxed as tobacco products. That came after another court said a different type of wrap was not taxable. The 1st District Court of Appeal later agreed with Grabba-Leaf that DBPR should have gone through a rule-making process instead of simply issuing a memorandum.
"MCM, the contractor behind FIU bridge that collapsed, files for bankruptcy protection" via Douglas Hanks of the Miami Herald — Munilla Construction Management, the Miami-based contractor, said in a news release it would ask a federal judge for protection under Chapter 11 of the bankruptcy laws, which allows companies to negotiate with creditors while reorganizing with hopes of resuming normal business operations. The process should take about four months, an MCM spokesman said. The family-owned company won the bid from FIU to build a pedestrian bridge over Southwest Eighth Street, and the partially finished structure collapsed on March 15, killing six people. In the release, MCM suggested it plans to negotiate all claims against the company — including those stemming from the bridge collapse — during the bankruptcy proceedings.
"Bonds for Virgin Trains inch closer to reality" via Florida Politics — Virgin Trains USA, formerly known as Brightline, held a public hearing Friday in Tallahassee in its quest to bond nearly $1 billion to build its high-speed rail service, eventually to run all the way from West Palm Beach through Orlando to Tampa. The proposal was met with near universal approval from elected officials, interest groups and others in attendance … The entity had planned to expand its high-speed rail service, already operating in South Florida, from West Palm Beach to Orlando by late 2021 and then eventually from Orlando to Tampa.
"FSU, Maura's Voice launch research exploring the 'intersection of hate and violence'" via Byron Dobson of the Tallahassee Democrat — On Monday, a newly established research initiative housed at Florida State University will be announced by President John Thrasher and Jeff Binkley, whose daughter, Maura, a student at FSU, was killed at Hot Yoga, along with faculty member, Dr. Nancy Van Vessem. Binkley and his wife, Margaret Binkley, are the driving forces behind Maura's Voice, a think tank focusing on research designed to break down barriers and address violence in our culture. Among the areas to be examined include violence against women, the relationship between hate speech and violent behavior, the role of gun safety policy with violence, stalking behavior and the role of social media and the internet tied to gun violence.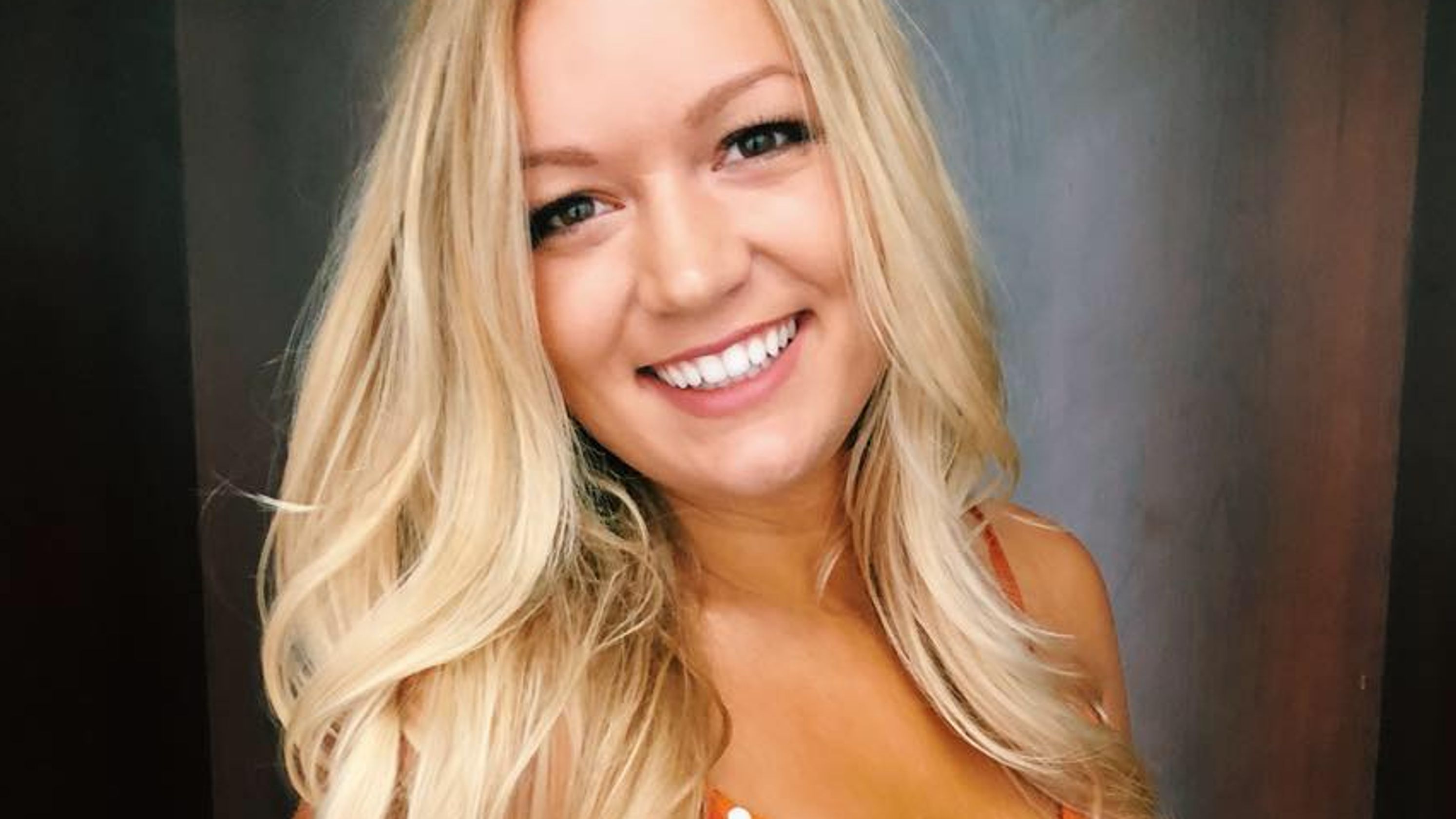 "The men fighting Florida's python epidemic" via John-Paul Flintoff of The Economist — Dusty "Wildman" Crum and Mike "Cowboy" Kimmel are participants in the Python Elimination Program of the South Florida Water Management District. They work as bounty hunters in the Everglades, a sultry wilderness that covers the southernmost reaches of the Sunshine State and are paid to catch and kill as many Burmese pythons as they can find. But laying their hands on fast-moving, highly dangerous, camouflaged reptiles in a swamp that extends for thousands of square miles is about as easy as it sounds. No one knows precisely how many pythons inhabit the Everglades. The authorities estimate that there are around 100,000, but there could be more. And no one can offer a clear explanation of how they got there.
Spotted — Democratic former CFO Alex Sink in "'Mobituaries': Chang and Eng Bunker, the original Siamese twins" via CBS Sunday Morning — If the names Chang and Eng Bunker don't ring a bell, they are the famous conjoined brothers who were the original Siamese twins. You might have heard of them, or seen their picture, but their story is much more than a medical case study … "I think it's an incredible, inspiring American immigration story," Sink said of her forebear, Chang Bunker. "America was always the beacon of the place where somebody could come and build a successful life, and they came here with nothing."
— THE SHADOW PRESIDENT —
As the Florida House pursues its investigation of misspent money at the University of Central Florida, that school's legendary, longtime leader — President Emeritus John C. Hitt — has become little more than a shadow.
Scott Powers, our Orlando correspondent, says of his story, "I got obsessed reading the depositions into the scandal … it occurred to me there was a big story no one had yet tried to tell."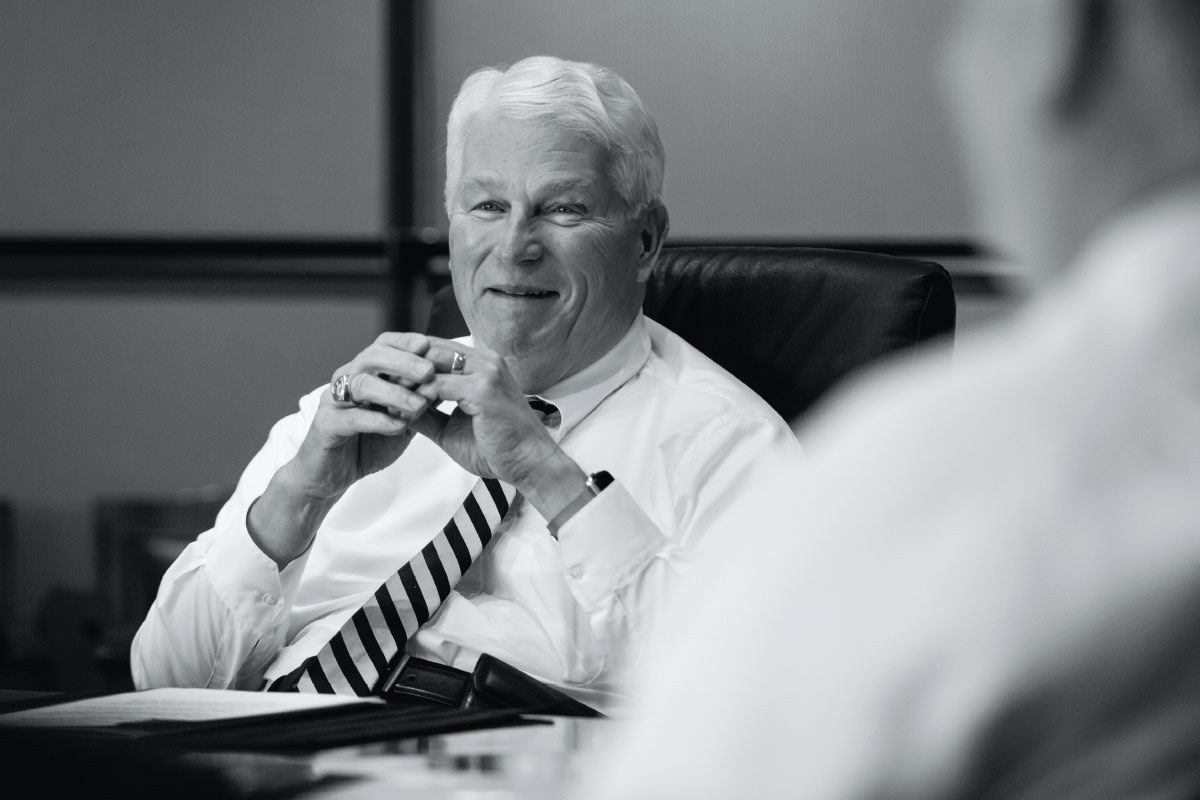 The backstory: The 78-year-old Hitt retired as UCF president last June after leading the school for 26 years, building it "from a sleepy commuter college to one of the nation's largest and foremost metropolitan research universities."
The revelation: But his legacy may be at risk now that investigations are ongoing into university officials' financial decisions in his last five years in office.
The blowback: "In the eyes of state officials, those actions involved illegally moving money around for otherwise unfunded projects, starting with the replacement of an aging, mold-sick Trevor Colbourn Hall on campus," Powers writes.
The aftermath: It's a story, then, of a momentous failing at UCF, and what role Hitt played.
Read it here.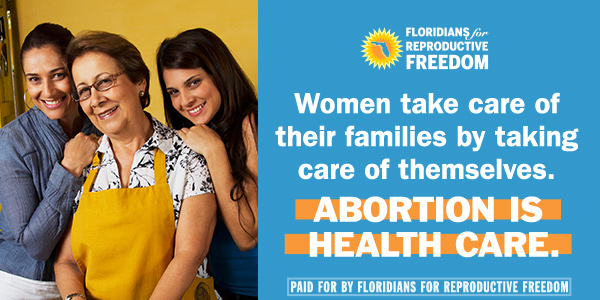 — LOCAL —
"After Amendment 4, thousands registered in Duval County. Now, will they vote?" via Andrew Pantazi of the Florida Times-Union — In the 43 days since the change, the rate of new registrations doubled, with nearly 3,700 Duval County residents registering. The new voters were older, more likely to be non-white, to be men and to be Democrats. The March 19 elections for mayor, sheriff and city council will present one of the first opportunities any of the state's recently enfranchised voters have to exercise their new rights. Already some local elections were held last month in Miami-Dade County. What impact Amendment 4, which voters approved with 64.5 percent of the vote, will have on Jacksonville's election remains a mystery, especially since so many of the new voters are Democrats and no Democrat filed to run against Jacksonville Mayor Lenny Curry.
Ousted superintendent takes case to Supreme Court via MyPanhandle.com — Okaloosa Superintendent Mary Beth Jackson is asking the Florida Supreme Court to reinstate her after DeSantis suspended her from office. Her argument in an emergency petition rests on the language of the law which treats her current term separate from her previous term in office. Since the allegations against her all happened before she was re-elected Jackson is arguing that DeSantis overstepped his authority by removing her from office. Jackson was re-elected in November of 2016. But, in one of his first acts as the newly elected governor, DeSantis removed her from office. "Gov. DeSantis is without authority to suspend Superintendent Jackson for actions preceding the current term of office," wrote George Levesque, Jackson's attorney.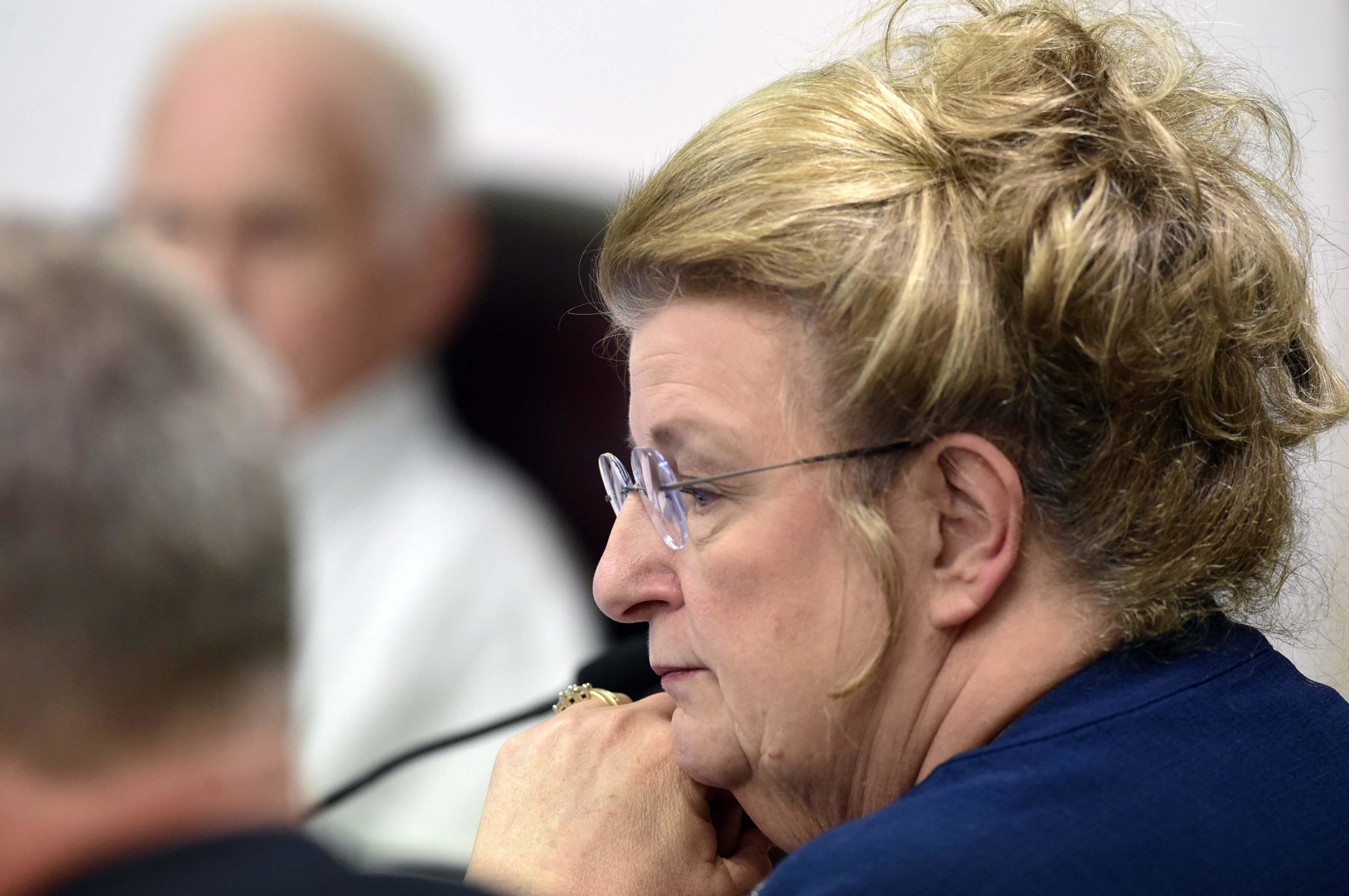 "Racial rift emerges over Parkland shooting and Superintendent Robert Runcie" via Megan O'Matz and Scott Travis of the South Florida Sun-Sentinel — The movement for accountability after the 2018 Parkland massacre has focused on ousting the highly educated, hardworking, Jamaican-born schools chief, many in Broward County's African-American community are saying no. Stop. Enough. Word spread in black churches, across neighborhoods, and through social media: Come to a town hall meeting on security issues and make your support known for Runcie. An email from a school district department head went out urging attendance and accusing Runcie's detractors of using "vile language" not seen "since desegregation orders were
"6 positions on St. Johns water board could change" via Dinah Voyles Pulver of the Daytona Beach News-Journal — However the board changes, it ought to include a greater diversity of viewpoints and greater advocacy for environmental issues, several officials and others said. Barring any decision by the governor to ask for the resignations of all board members, as he did with the South Florida district's board, DeSantis could appoint as many as six new members to the nine-member board over the next few weeks. Last week, the governor rescinded the appointments of three board members who had not yet been confirmed by the Florida Senate, including controversial chairman John Miklos. The other two were Allan Roberts and Janet Price. The terms of three other board members expire this month: Ron Howse, Fred Roberts and Chuck Drake.
"FEMA gives Naples millions for Irma, but 'hoops' remain" via Lisa Conley of the Naples Daily News — The City of Naples is set to receive its first reimbursement for the millions of dollars it spent recovering from Hurricane Irma. The city submitted 27 Irma-related projects totaling $9.2 million to FEMA for reimbursement. Of that $9.2 million FEMA has obligated — meaning it is already given the funds to the state — $2.3 million, approved an additional $4.1 million and $700,000 is in the FEMA final review stage. However, just because FEMA has obligated or approve the money doesn't mean Naples will receive the money anytime soon; FEMA doesn't cut reimbursement checks directly to local governments. Instead, he gives the money to the state emergency response team which serves as a pass-through.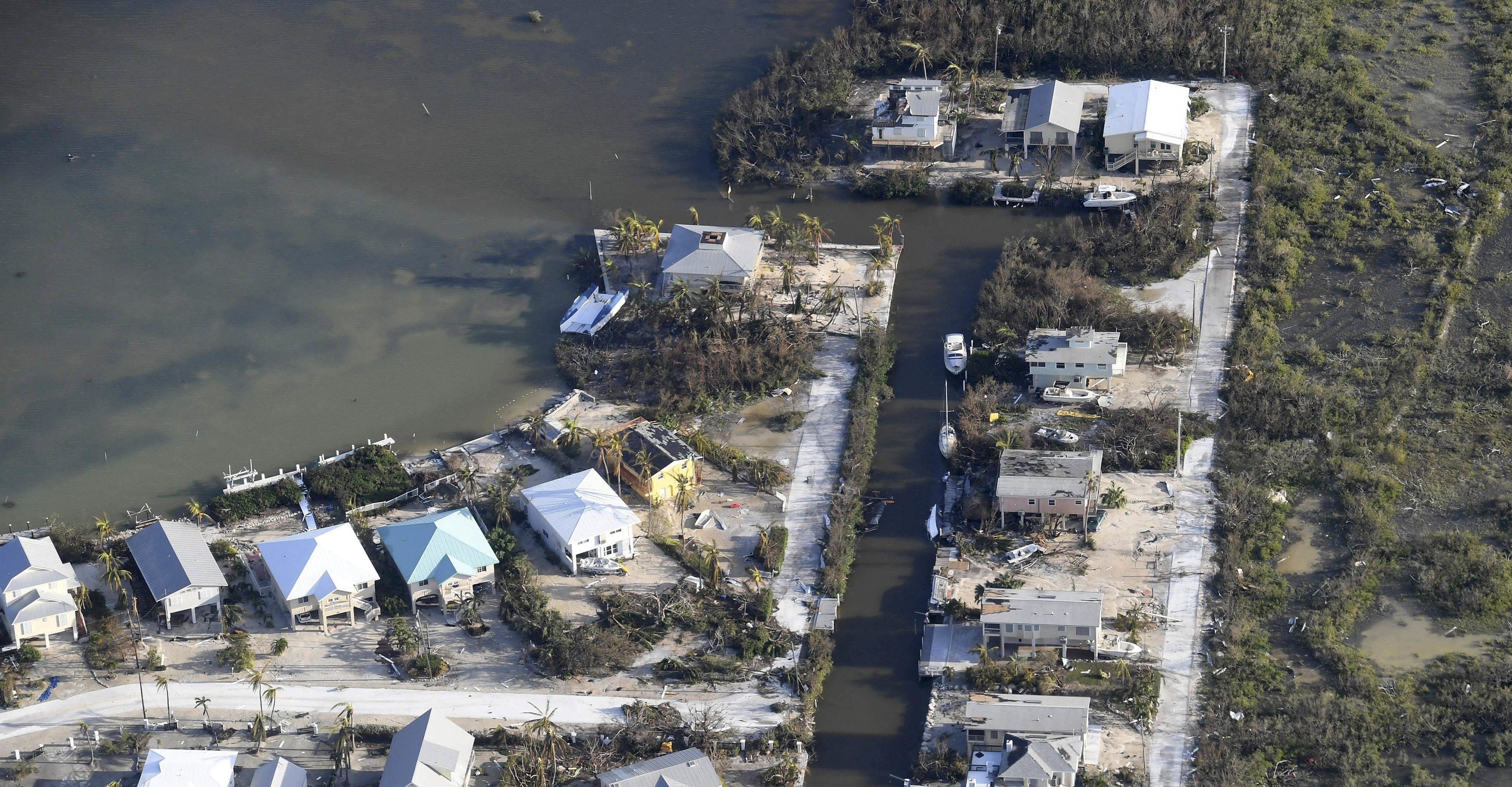 "Collier Enterprises plans 1,000-acre development in eastern Collier" via Patrick Riley of the Naples Daily News — The company filed a proposal to the county to create a 1,000-acre village, called Rivergrass Village, north and south of Oil Well Road, just east of Desoto Boulevard. Rivergrass would allow for up to 2,500 homes, a minimum of 62,500 square feet and a maximum of 80,000 square feet of "neighborhood-scaled retail and office uses," and a minimum of 25,000 square feet of civic, government, and institutional uses, according to a project narrative. The community would also feature an 18-hole golf course on 150 acres and a 20-acre mixed-use village center on the south side of Oil Well Road.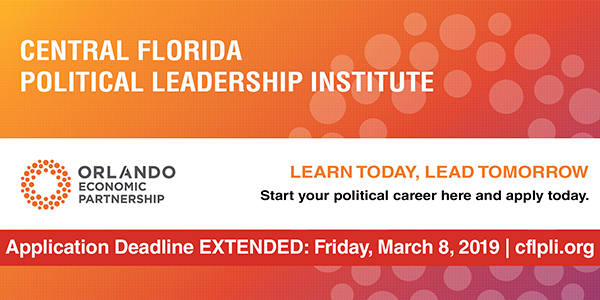 — D.C. MATTERS —
Assignment editors — Scott will hold a roundtable discussion with Floridians in health care leaders on prescription drug costs, 9:45 a.m., The Greater Naples Chamber of Commerce, 2390 Tamiami Trail N, Suite 210, Naples.
"Marco Rubio wants info declassified on China's 5G capabilities" via Jacob Ogles of Florida Politics — Specifically, the Senators want the report to explain China's participation in international standard-setting bodies regarding telecommunications. Both Senators serve on the Senate Select Committee on Intelligence and said anecdotal evidence suggests China exerts undue political influence on ISSBs. That's especially important as concerns circulate about Chinese companies allowing the government to spy on parties around the world. The Florida Republican and Virginia Democrat wrote a letter to Director of National Intelligence Dan Coats urging he publish information.
"Dems try to turn up heat on Alex Acosta over sex abuse plea deal" via Kathryn Lucey of The Associated Press — A group of House Democrats sent a letter to the attorney general asking the Justice Department to reopen the deal with Jeffrey Epstein to allow further investigation. They also want the department to make public the results of a department review into federal prosecutors' management of the case, which happened when Acosta served as U.S. Attorney in Miami. "It is at this critical juncture that the agency has an opportunity to foster greater transparency and accountability with the American public," says the letter, led by Reps. Debbie Wasserman Schultz, Lois Frankel and signed by other Democrats.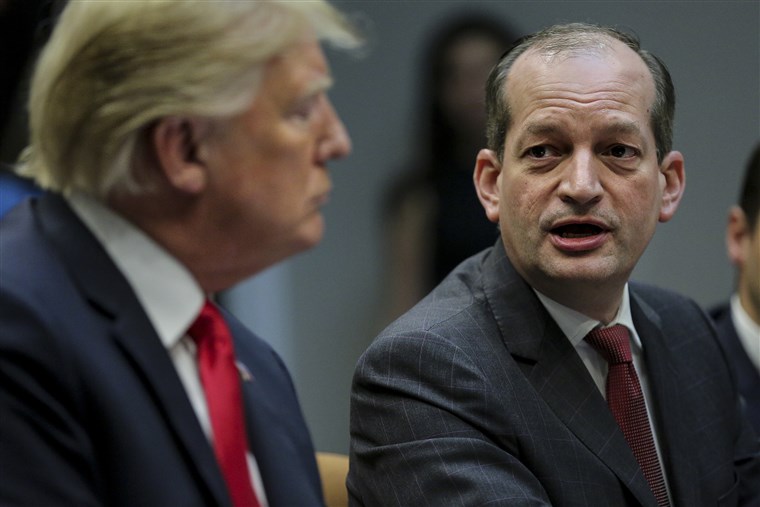 — "The cowardly Labor Secretary" via The New York Times editorial board
"Judge orders Roger Stone to explain imminent release of book that may violate gag order" via Spencer Hsu and Manuel Roig-Franzia via The Washington Post — The order by U.S. District Judge Amy Berman Jackson came barely eight days after Jackson barred Stone from speaking publicly about his case. Jackson said in imposing the gag order that it would be "foolhardy" to wait for him to transgress again, that she had "serious doubts whether you've learned any lesson at all," and warned she would order him to jail for future violations. Jackson also ordered Stone's attorneys to explain by Monday why they waited until now in making that request to disclose the "imminent general release" of a book, which Jackson said he "was known to the defendant."
"Francis Rooney leads delegation in warding off oil rigs" via Jacob Ogles of Florida Politics — U.S. Rep. Rooney wrote a letter to Interior Secretary David Bernhardt demanding oil rigs stay away from Florida waters. And all 27 House members in the Florida Congressional delegation signed onto the message. "Our beaches drive Florida's more than $100 billion in tourism revenue," Rooney wrote. Bernhardt previously worked for lobbying firm Brownstein, Hyatt and Farber, where he lobbied on behalf of Delta Petroleum Corp. for an expansion in offshore oil drilling.
"Vern Buchanan calls his vote for gun background checks 'a no-brainer'" via Zac Anderson of the Sarasota Herald-Tribune — During the 2018 election, Buchanan said he supported expanding background checks to include more gun buyers. He followed through on that pledge last week, voting for H.R. 8, which requires background checks on buyers who purchases weapons over the internet or at gun shows. Conservative former Sarasota County School Board member Frank Kovach wrote on Facebook that he "didn't see that coming from Vern. Extremely disappointing." Meanwhile, Democratic state Rep. Margaret Good wrote on Facebook that she is "thrilled Congressman Buchanan agrees with me and over 90% of Floridians that background checks should be a requirement for gun purchasers." Good filed a similar background check bill for the upcoming Legislative Session.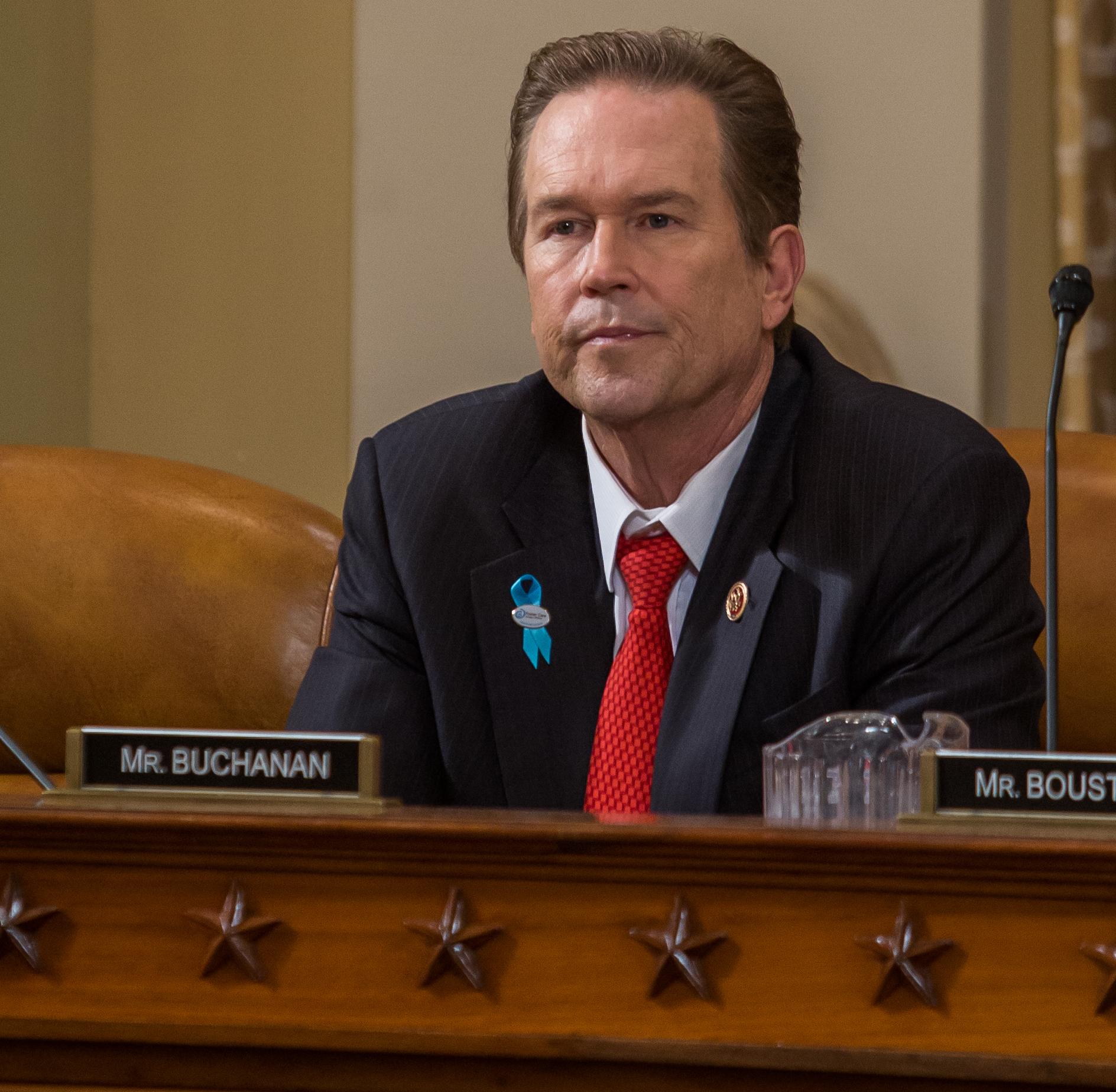 Spotted at the Trump International Hotel: Florida lobbyist Reggie Garcia speaking with Commerce Secretary Wilbur Ross. The two men discussed international trade and Garcia's former boss, U.S. Rep. Sam Gibbons.
— OPINIONS —
"Secure borders or process — Democrats, Congress need to decide what really matters" via Rick Scott for Fox News — First, Washington is completely dysfunctional; nothing works properly here. Second, the Democrat Party is against border security. They say they're for it, but they don't do it. So, all Senators and Congressmen have to decide — which is more important? Their long-held views regarding the proper processes by which decisions are made in Washington? Or, their desire for America to have secure borders? I can't see how this is a hard decision to make. What is more important? The process? Or the policy? I believe that securing our border is far more important than process arguments in Washington. I've noticed in my short time here, there is actually more time spent fussing about process than about actual policies that will affect Americans. It's bizarre.
"DeSantis sends strong message on environment" via the Tampa Bay Times editorial board — The $91 billion state budget proposed by DeSantis includes nearly $1.9 billion for environmental protection, some $90 million more over the current year. These are big, strategic investments in protecting water quality, public health and business and property values. The new Governor has laid out compelling priorities, put a dollar figure to them and set a spending bar that he hopes to meet by the end of his first four-year term. In that sense, DeSantis has signaled he intends to bring a new level of certainty to environmental funding. These commitments would help Florida leverage matching federal dollars and help put Everglades restoration on a more timely track. It's up to the Florida Legislature to follow through.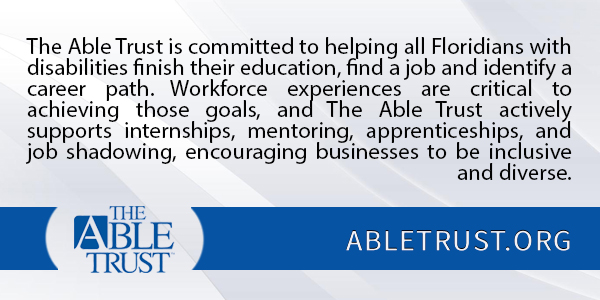 — MOVEMENTS —
"Susana Martinez to join board of Jeb Bush's ed reform group" via The Associated Press — Bush, the founder and chairman for the Foundation for Excellence in Education, said that former New Mexico Gov. Martinez will become a member of the group's board of directors and help push reforms in other states. Bush called Martinez a "visionary leader" who adopted strong education reforms as governor from 2011 to 2018. But her appointment comes as the Democratic-controlled New Mexico Legislature is set to vote on far-reaching reforms to the state's public education system, reversing many of the policies under Martinez.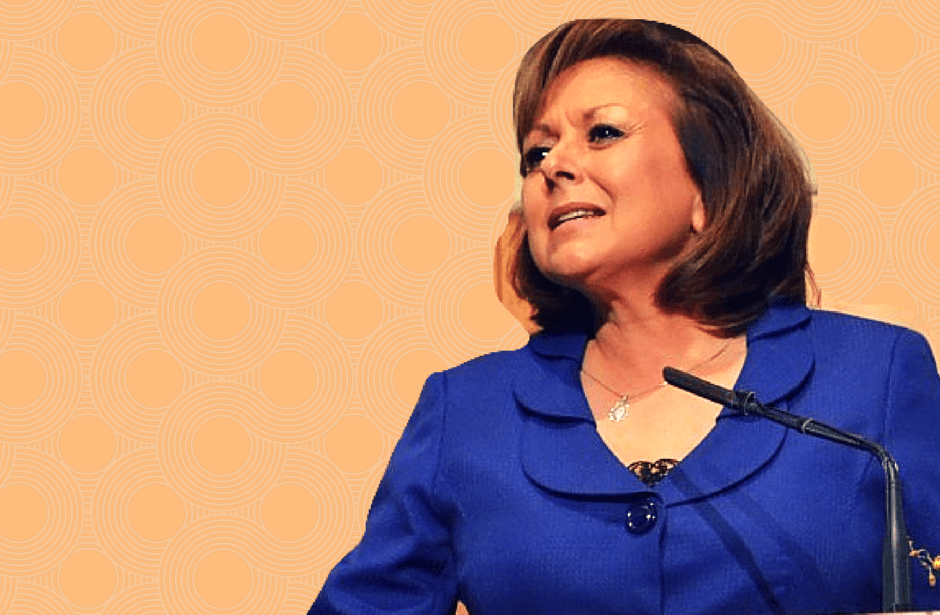 "Former DEM director opens disaster consulting shop" via Arek Sarkissian of POLITICO Florida — Wes Maul resigned as Division of Emergency Management director on Jan. 9 with the inauguration of Gov. DeSantis. Two weeks later, he sent an email offering his services to Orange County Mayor Jerry Demings, advertising his expertise with the Federal Emergency Management Agency. The former emergency director drew fire after Hurricanes Hermine, Matthew, Irma and Michael tore across the state over the past two years. Cash-strapped localities found themselves desperate for resources in part because of a DEM audit policy instituted by Maul that had drastically slowed the flow of aid. More than two months after Irma, the state agency had distributed less than 17 percent of the $303 million in Irma funds approved by FEMA.
"Personnel note: Liz Shawen Underwood promoted at Moore" via Florida Politics — Moore has named Shawen Underwood as the managing director of the agency's advocacy practice, a news release said. She started with the agency in the firm's Tallahassee headquarters more than a decade ago … Terrie Ard, President and COO of Moore, said Underwood's "passion for the clients and causes she serves is evident in the successes she achieves. Her experience will continue to benefit our current clients and help us engage new clients who want to secure wins on behalf of their causes and issues."
New and renewed lobbying registrations:
Elizabeth Alvi: Audubon Florida
Brian Ballard, Bradley Burleson, William Turbeville, Ballard Partners: Electronic Transaction Consultants Corporation, Pondera Solutions
Michael Bronstein, Bronstein Consulting: Pure Beauty Farms
Bradley Cornell: Audubon of the Western Everglades
Steve Crisafulli, Crisafulli Consulting: Circles of Care, Eastern Florida State College Foundation, Florida Insurance Council
Kate DeLoach, Paul Mitchell, Southern Strategy Group: City of Miami, Florida Petroleum Marketers Association, Lumina Analytics
Candice Ericks, Robert Holroyd, TSE Consultants: City of Parkland
Mike Grissom, Becker & Poliakoff: Ygrene Energy Fund Florida
Darryl Owens: George Hagerty
Tara Reid, Strategos Public Affairs: Florida Center for the Blind
Larry Williams, Larry Williams Consulting: Ohana Solutions
Jeanette Yaeger, One Eighty Consulting: Column Technologies
— HE SAID, SHE SAID —
"He Said, She Said" is now on iTunes!
On this second episode of the recently launched podcast, Michelle and I get into the thick of issues at the intersection of politics and pop culture. From Oscars talk and red carpet fashion commentary to child sexual abuse and hate crimes, this wide-ranging episode touches on the most pressing topics of the week.
This week's guests include two popular Florida pols, Sen. Book and Rep. Carlos Guillermo Smith. Sen. Book remarks on the Mute R. Kelly campaign, human trafficking, and her experience with child sexual abuse and advocacy. Smith speaks on his personal experience as a victim of a hate crime in the wake of the Jussie Smollett controversy.
Please check out the podcast by clicking here.
— ALOE —
"Associated Industries of Florida party welcomes lawmakers to Tallahassee" via Danny McAuliffe of Florida Politics — The Gov., House Speaker and Senate President are fresh faces in leadership — but some things in the capital city remain the same. Associated Industries of Florida's annual pre-session reception is back again this year, offering players in the legislative process a brief but swanky reprieve before they dive headfirst into the 60-day Session. The invitation-only event starts at 5:30 p.m. on Monday at AIF Headquarters, 516 North Adams St. A crowd of 2,000 typically attends the group's reception, and this year more than 1,000 satays and kabobs await them — that's more than 250 pounds of meat for those keeping score. Fifteen gallons of ice cream is at the ready to ensure refined palates are satiated.
Uber offering free* rides to, from AIF party — It's on the house. The ride-hailing app will take you to and from the annual, invite-only pre-Session bash held by Associated Industries of Florida on Monday night. Use promo code AIF2019. *The fine print: It's free up to $10, the offer expires at 11 p.m., and it's not available for public officials and employees.
Red Dog Blue Dog announces this year's celebrity bartenders — Leading Team Red is veteran bartender Dana Young, along with Sen. Kathleen Passidomo, Sen. Joe Gruters and Rep. Colleen Burton. Representing Team Blue is rookie Jared Moskowitz, along with Sen. Annette Taddeo, Rep. Evan Jenne and Rep. Tracie Davis. The two teams will compete behind the bar to raise the most money in tips for charity. All funds go to support local animal rescue efforts in the Big Bend. Everyone's favorite Session happy hour is happening March 12, 6-9 p.m. at Township, 619 S. Woodward Ave. Can't make it in person? Make your tax-deductible donation online at RedDogBlueDog.org.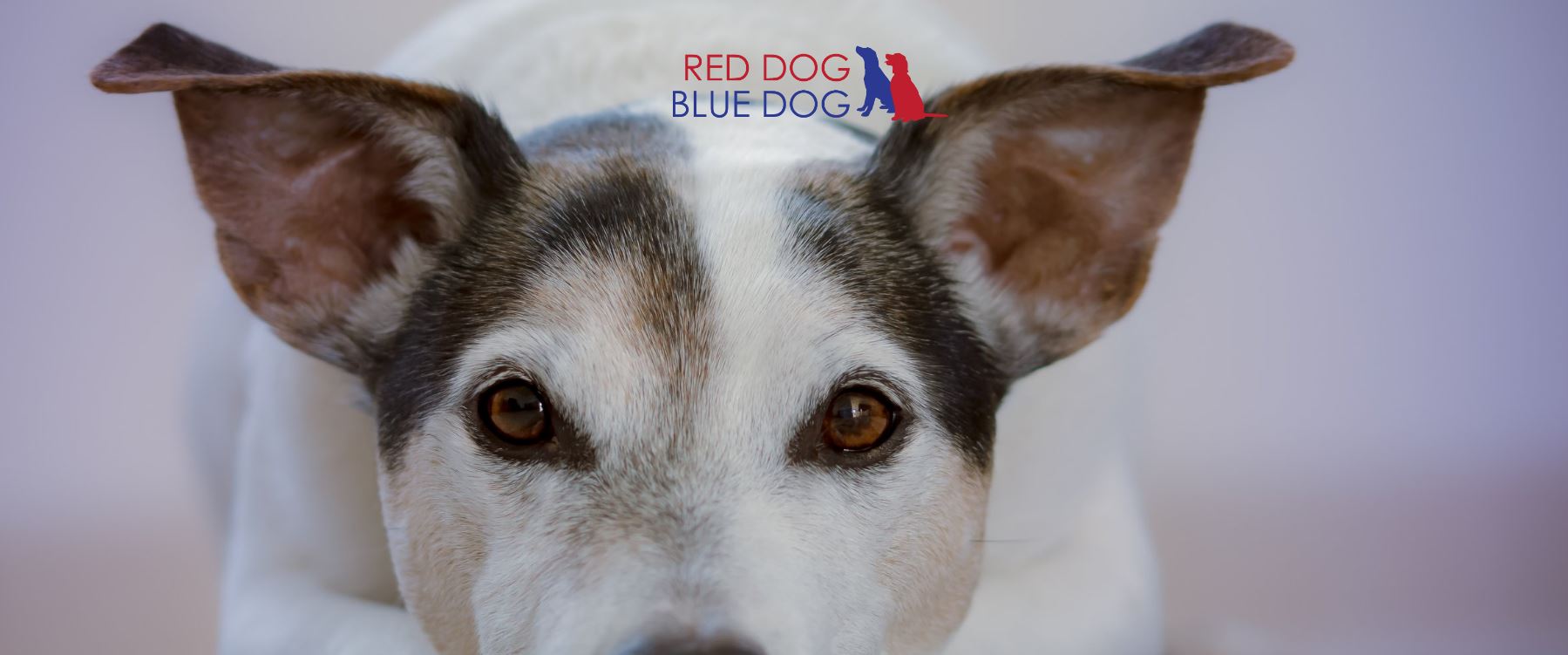 What Screven Watson is reading — "How Disney Built Star Wars, in real life" via Matthew Panzarino of TechCrunch — The entire land has been designed from the ground up to be immersive. The Disney cast members that inhabit Batuu will dress in authentic costumes and can pick-and-choose their own garments and accessories from a selection. The food is completely new, and it all has a backstory as well. You'll drink blue (and green) milk and cocktails at the seedy cantina (yes, with alcohol). The signage is all in-universe as much as possible, the products for sale are created from scratch just for Batuu and will be sold nowhere else — and they all have a 'found' or 'crafted' vibe with minimal packaging. The name of the game is transportive.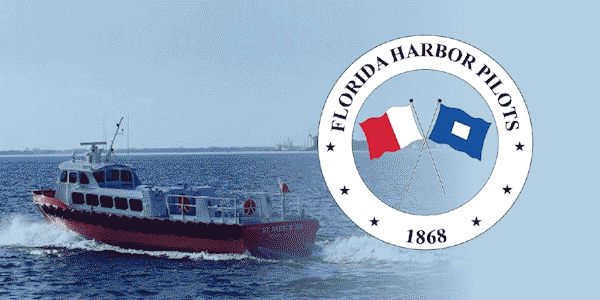 — HAPPY BIRTHDAY —
Celebrating today are David Lawrence, the chair of The Children's Movement of Florida, money man Trey McCarley, and Palm Beach County Commissioner Melissa McKinlay.
Belated wishes to state Rep. Fentrice Driskell.
—
Today's Sunburn was written by Peter Schorsch, Phil Ammann, Daniel McAuliffe, Jim Rosica, and Drew Wilson.