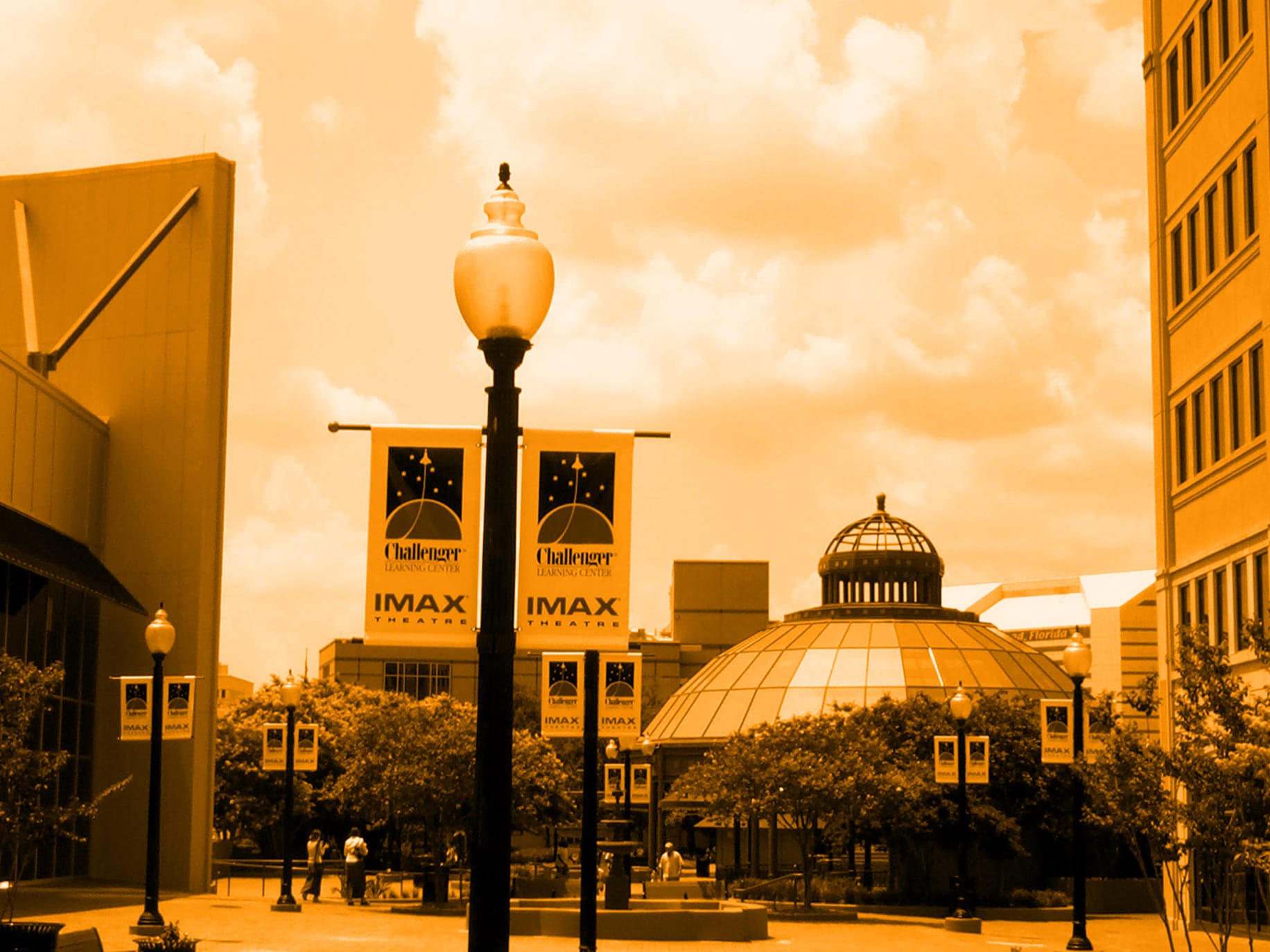 Here's the day that was — and will be — in Florida politics.
Welcome to the world — Phoebe Wren Wickboldt was born at 11:04 a.m. on Mardi Gras 2019, 7 lbs. 5 oz. — 20 inches long. Mama Valerie and baby are doing great! Dad Steven and brothers are in love!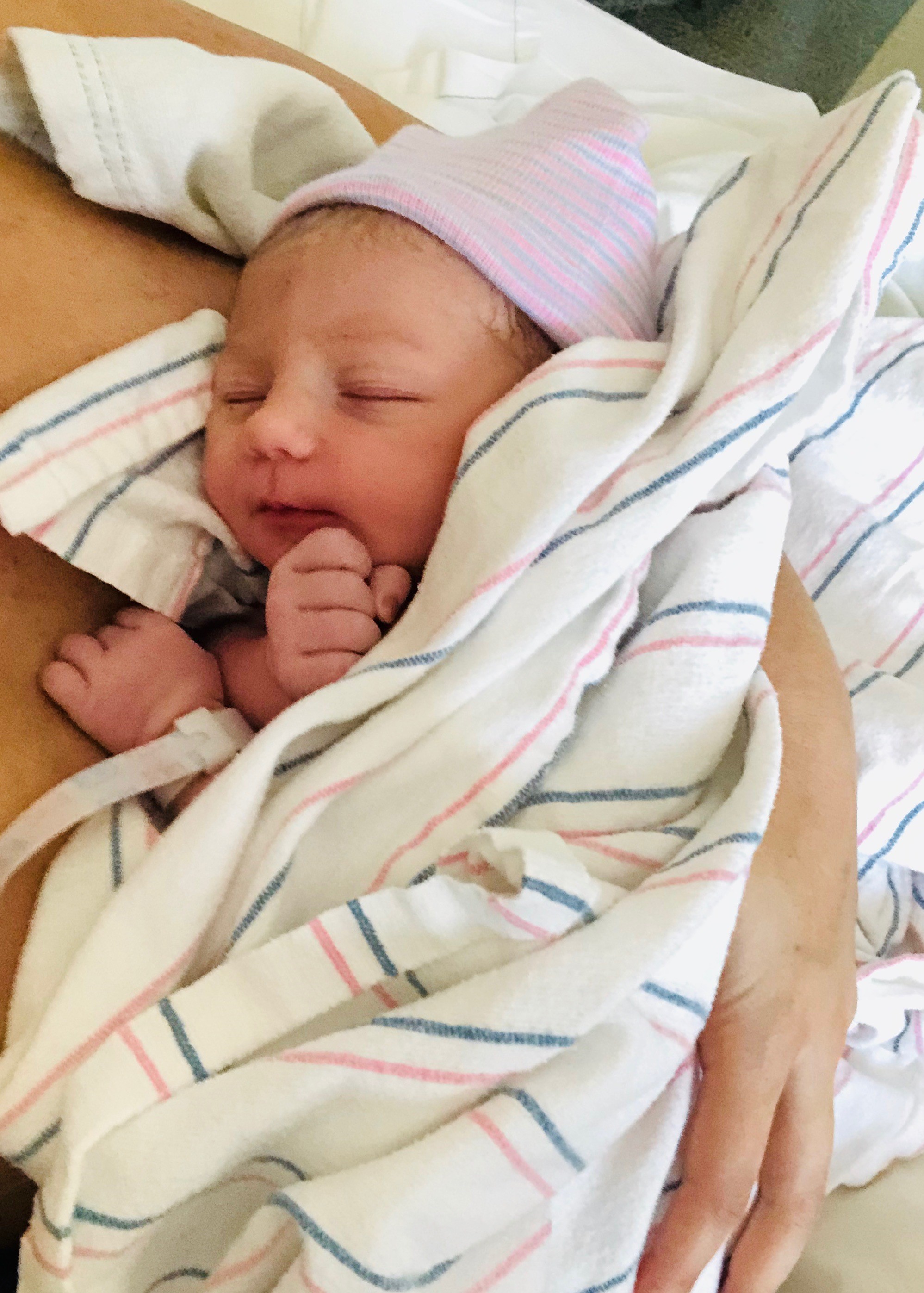 —
First in Sunburn — A high-profile move is afoot to amend the state Constitution to allow open primaries.
What's noteworthy about this effort is it's led by wealthy GOP benefactor and health care executive Mike Fernandez, prominent Miami businessman Carlos M. de la Cruz Sr. and attorney Eugene Stearns.
Other attempts have been made, all unsuccessfully, to button up what's known as the "write-in loophole" in Florida's primary election system.
Here's how it works now: A Florida primary is open to all voters if candidates from other parties don't qualify to run. But state elections officials have opined that a write-in candidate qualifying for a general election in a race keeps a primary closed.
And here's how political parties and others have gamed the system: They've been known to line up a political novice to file as a write-in to close a primary, which usually benefits the incumbent. On average, primary elections in 10 of 67 counties will be closed because of write-ins, Polk County Supervisor of Elections Lori Edwards has said.
Some voters also indirectly game the system by registering with a party just so they can vote in a primary, then switch back to no-party affiliated status, or NPA.
The Fernandez-de la Cruz-Stearns group will be behind two ballot initiatives.
One is titled "All Voters Vote in Primary Elections for United States Senate and House of Representatives.
Here's the ballot summary: "Allows all registered voters to vote in primaries for U.S. Senate and House of Representatives regardless of political party affiliation. All candidates for an office, including party nominated candidates, appear on the same primary ballot. Two highest vote-getters advance to general election. If only two candidates qualify, no primary is held, and winner is determined in general election. Candidate's party affiliation may appear on ballot as provided by law."
The second is "All Voters Vote in Primary Elections for State Legislature, Governor, and Cabinet."
Here's that summary: "Allows all registered voters to vote in primaries for the state legislature, governor, and cabinet regardless of political party affiliation. All candidates for an office, including party nominated candidates, appear on the same primary ballot. Two highest vote-getters advance to general election. If only two candidates qualify, no primary is held and the winner is determined in general election. Candidate's party affiliation may appear on ballot as provided by law."
Both would be effective on January 1, 2024.
—
First in Sunburn — Sen. Jeff Brandes messaged late Tuesday night: "Just filed what should be the final major revision to SB 182 (which deals with) medical marijuana." Read the bill here.
— SITUATIONAL AWARENESS —
—@AaronBlake: Our dreams of a campaign between two elderly white, male billionaires from New York who have cycled through multiple party affiliations have apparently been dashed.
—@CurtOnMessage: This is such a fun article. With hard-hitting journalism like this, it can't be long before @MarcACaputo and @fineout get scooped up by Access Hollywood or the National Enquirer.
—@JimmyPatronis: I'm proud that @GovRonDeSantis mentioned Hurricane Michael recovery his State of the State address. His continued commitment to the Florida Panhandle will help these families and communities rebuild better and stronger than before!
—@Loranne Ausley: Thank you @GovRonDeSantis and @JaredEMoskowitz for your strong commitment to the FL Panhandle, and to building back stronger than before.
—@CarlosGSmith: Hey, @RonDeSantisFL — there are NO sanctuary cities in Florida. Immigrants are proven to be LESS likely to commit dangerous crimes than U.S. citizens. Please stop the xenophobia!
—@AnaCeballos_: A few days after House Speaker José Oliva referred to pregnant women as "host bodies" when saying he supported restrictive abortion legislation, Gov. DeSantis attacks Virginia, NY governor for their "callous disregard for human life."
—@TroyKinsey: In his State of the State address, @GovRonDeSantis notes it takes 1,760 hours to become a licensed interior designer in Florida & notes @HalseyBeshears is out to change that. BTW, the FAA's private pilot certification minimum is just 40 hours. Want to learn to fly? DM me.
—@MDioxon55: Soaring rhetoric about possibility and hope on the 4th floor, @Walmart banners hanging over "We the People" on Plaza Level.
—@JacobOgles: I love how House agendas are pretty much just loose plans and in no way an indication what order bills get considered.
—@AgeDidnt: And so #Session2019 begins … I will be exposing insider secrets in the #FloridaCapitol every day for the next 60 days. No BS this time. This will be fun.
—@BSFarrington: Was just offered pot leaf Mardi Gras beads at the Capitol. At another time, in another place, in another life, maybe. But today, here and now, I politely declined.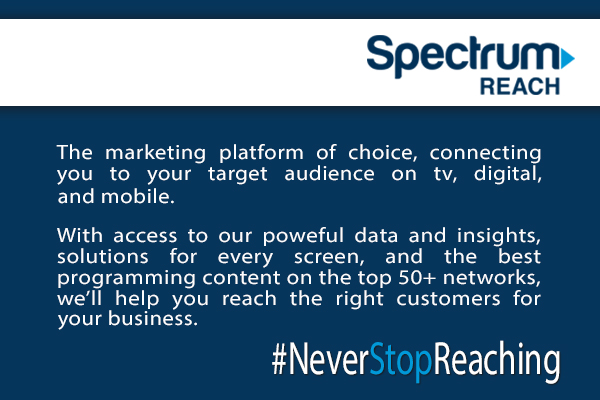 — DAYS UNTIL —
'Captain Marvel' release — 2; Players Championship begins — 8; St. Patrick's Day — 11; Jacksonville municipal first election — 13; Major League Baseball opening day — 22; Scott Maddox corruption trial begins (maybe) — 22; Final season of 'Veep' begins — 25; Masters Tournament begins — 36; Final season of 'Game of Thrones' begins — 41; Easter — 46; 2019 Legislative Session ends (maybe) — 58; Mother's Day — 67; Memorial Day — 82; 2020 Democratic presidential primary debates start — 93; 2019 General Election — 247; Iowa Caucuses — 334; 2020 General Election — 608.
— TOP STORY —
"Ron DeSantis makes final pitch for 'bold' reforms in State of the State speech" via Emily Mahoney of the Tampa Bay Times — "We here today are united in insisting that the constitutional protections central to a free society are honored for all of our citizens," he said during his state of the state address. "Let's fight the good fight … so that when Floridians look back on the fruits of this session, they will see it as one of our finest hours." DeSantis threw down the gauntlet on his top issues, some of which may become flashpoints — the elimination of so-called sanctuary cities, the suspension of Broward County Sheriff Scott Israel, private school voucher expansion and tough stances on Latin American regimes.
"DeSantis prefers shorter speeches" via Michael Moline of Florida Politics — The Governor didn't want his inaugural State of the State speech to get bogged down in dreary detail. So the fact that he didn't specifically mention a pressing state issue — say, state worker salaries — doesn't mean he's not working on it. That's what the new governor told reporters in the Capitol rotunda immediately following his address. "I didn't say a lot about a lot of things," DeSantis said. "There's probably 30 different things I could have put in there."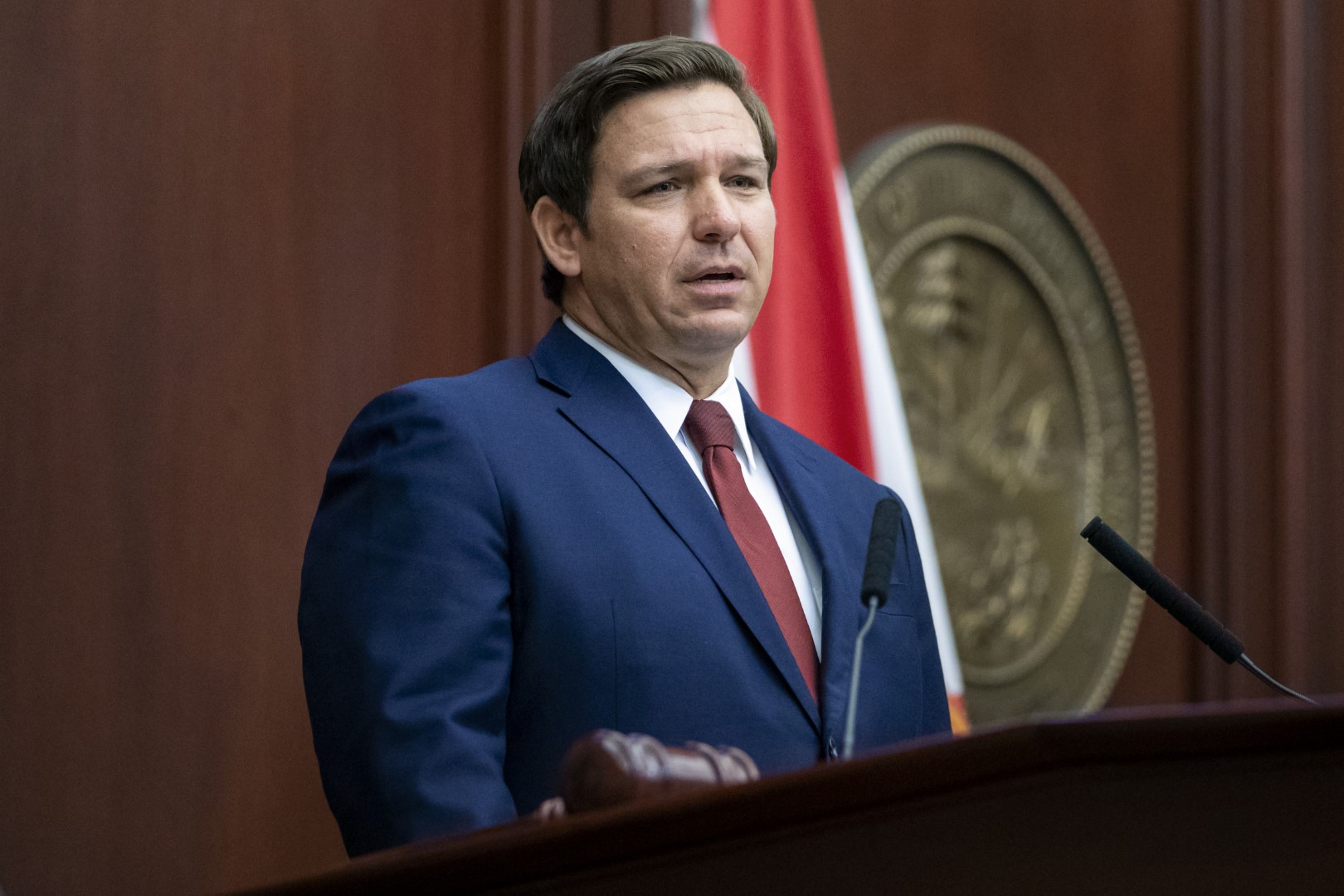 "Sheriff comment by DeSantis causes stir" via the News Service of Florida — DeSantis used part of his State of the State address to tout his decision to suspend Israel. DeSantis replaced Israel with Gregory Tony, but Israel has appealed his suspension to the Florida Senate, which has the power to reinstate or remove elected officials. During his remarks, DeSantis noted that Israel's suspension would come before the Senate soon. "Why any Senator would want to thumb his nose at the Parkland families and to eject Sheriff Tony, who is doing a great job and has made history as the first African-American sheriff in Broward history, is beyond me," the governor said. But Senate President Bill Galvano wasn't comfortable with the governor's comment about the Israel case.
Progressives counter DeSantis' State of the State with 'The People's Response' — They unveiled their Sunrise Agenda to "build a Florida that works for all Floridians, not just the wealthy and well connected," a news release said. "The Republican majority continues to rig the rules," said Damien Filer, Political and Communications Director for Progress Florida. "Florida's progressives believe that it's time for a new day here in the Sunshine State and we're launching the Sunrise Agenda to put Floridians first, prioritizing our economy, our students, our health and our people."

— THE ADMINISTRATION —
"DeSantis could come up short on environment money" via the News Service of Florida — DeSantis' request for $625 million next year for environmental projects may be "pushing" the limits of a budget expected to be taxed because of the response to Hurricane Michael. Senate President Galvano supports environmental efforts that include combating a potential return of red tide and helping communities shift from septic tanks to sewers. However, the Bradenton Republican said the governor's "big numbers" proposed for the 2019-2020 fiscal year would require lawmakers to determine what is "realistic and what is the most effective and efficient means of pursuing" some of the ideas. "It's pushing it a bit giving the challenges we have budget-wise with Hurricane Michael and the impact of Hurricane Michael and what we've spent there already," Galvano said.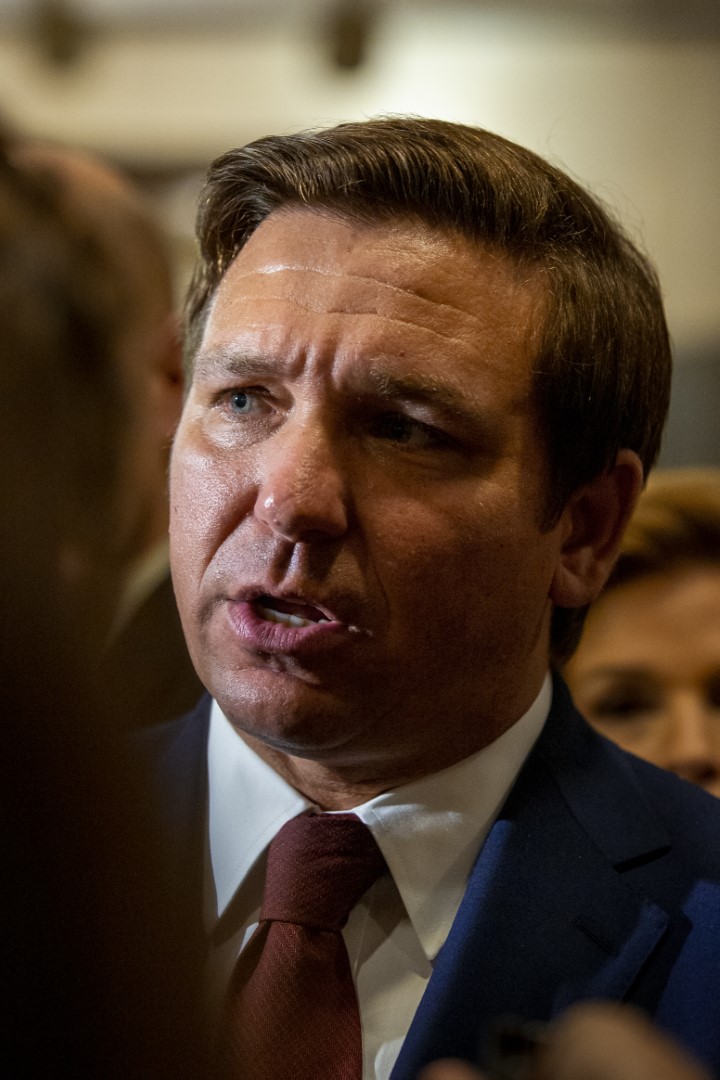 "From Indiana cowgirl to Florida's first pot czar. Meet Holly Bell." via Samantha Gross of the Miami Herald — For the past several years, the Nashville consultant and banker has boosted young entrepreneurs in the cannabis industry. Bell says her main goal is to bring that entrepreneurial spirit to Florida. "Helping people, making it a better place … the older you get, the more you realize that it's what it's all about," she said. Her older sister, now an anesthesiologist in upstate New York, said Bell has always been passionate about agriculture, but that the new job is a path she didn't see coming. "I don't know I would have predicted it, but she's well suited for it," Melany Rookstool-Welch said. "Life takes you down paths you can't predict."
— 2019 SESSION —
"Bill Galvano cites the greats" via Michael Moline of Florida Politics — The Senate President must have pulled his copy of Bartlett's off the shelf when preparing his 2019 Opening Day remarks. He presented each senator with an hourglass bearing the following quote from "my favorite president, Abraham Lincoln" — "The best thing about the future is it comes one day at a time." Galvano urged his colleagues: "Let's make every single day of this session meaningful, purposeful, and have it lead to accomplishment."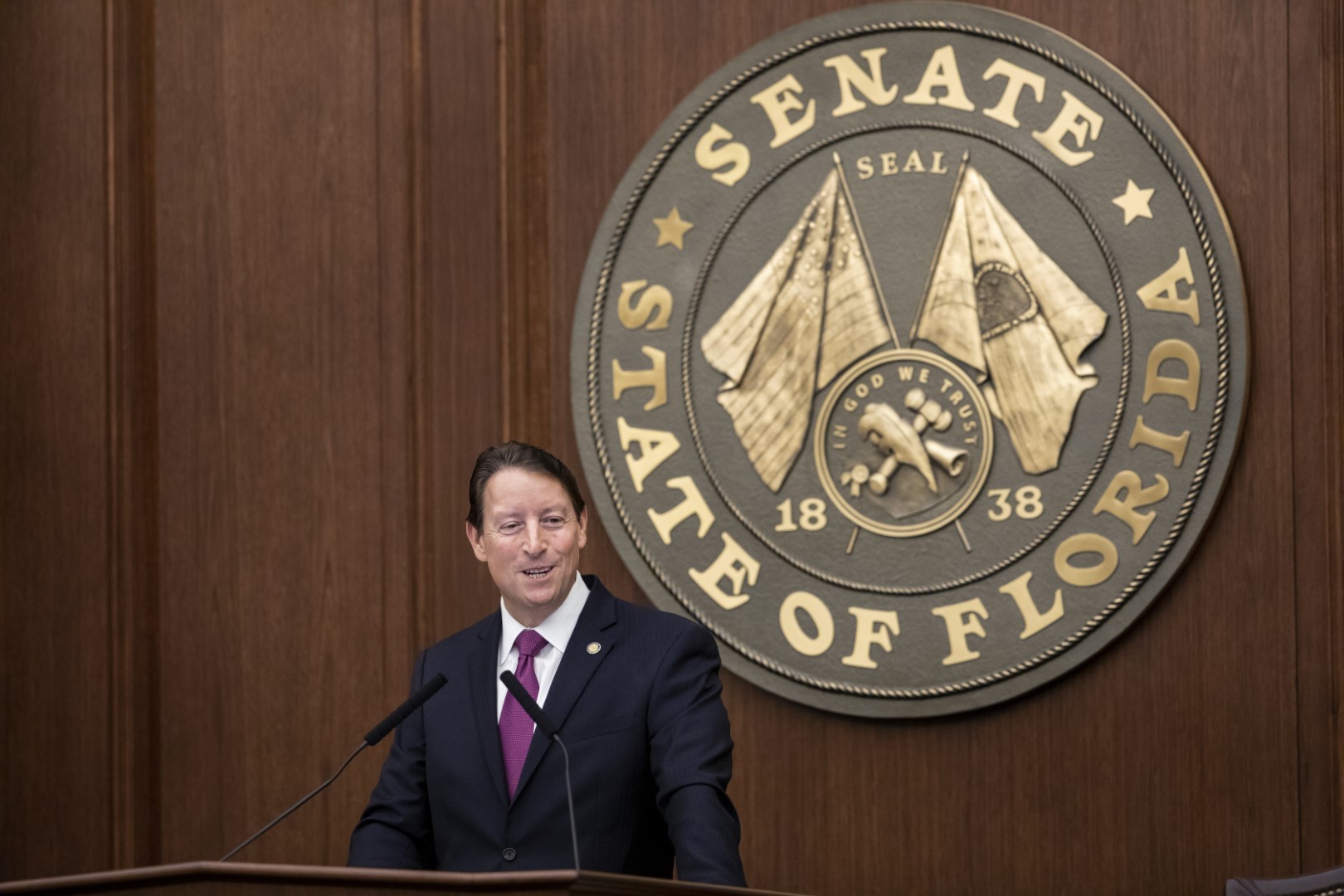 "José Oliva stakes his claim on health care" via Jim Rosica of Florida Politics — The House Speaker told members on the first day of the 2019 Legislative Session that health care was the "greatest financial threat" facing Floridians. Oliva spoke in the first House sitting of the Session before Gov. DeSantis delivered his State of the State address. Saying "great clouds have formed above us now," he called out pharmaceutical companies for "gouging Floridians for their medications, often 10 times what the rest of the world pays, sometimes more." "Floridians are depending on us to remedy this crisis," Oliva said.
"Oliva focuses on health, higher ed changes" via Christine Sexton and Ana Ceballos of the News Service of Florida — House Speaker Oliva made his case during an address on the opening day of the Legislative Session, urging the House to pursue a fiscally conservative agenda by tackling rising health care costs and "great excesses" in the state university system. Oliva said a budget proposal the Florida House will craft for the upcoming fiscal year would be aligned to priorities, including reform in health care and higher education. "Nothing is a (greater) financial threat to the public and private coffers alike as is health care," Oliva said. "Today, we spend almost more on health care than we do on all other things combined. Still, hundreds of thousands go without."
—"DeSantis to lawmakers during session opener: be bold on big issues" via James Call of the Tallahassee Democrat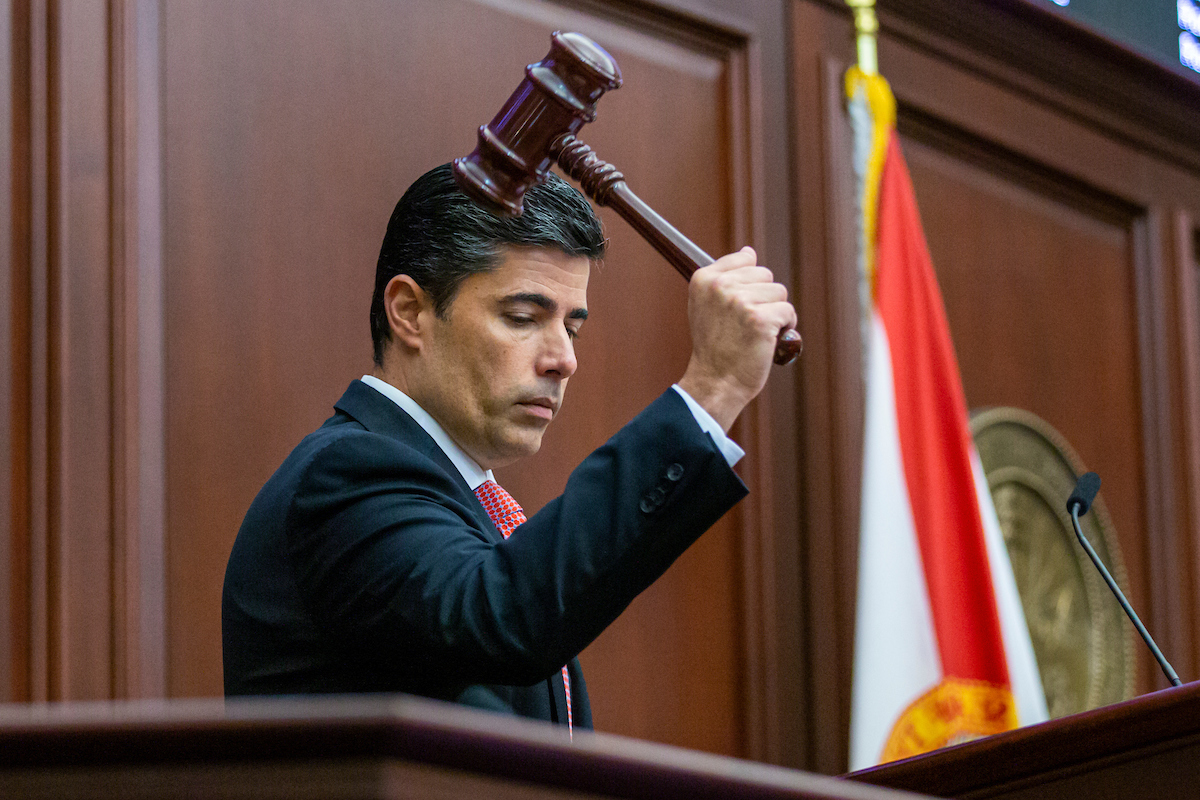 "Audrey Gibson sees 'ominous signs' in State of the State speech" via Florida Politics — The Senate Minority Leader had concerns. Sen. Gibson spotlighted "ominous signs that are rising, signaling that his proposed solutions really aren't new at all" … "Gov. DeSantis likes to use the word 'bold' … being 'bold' means unafraid to break the rules, to defy convention, and to buck any system that leaves any Floridian behind."
House releases 'thank you' video — The House media office put a nearly 2-minute clip on YouTube. "As we look forward to Opening Day, we would like to share our "For the People of Florida" video," a news release said. "Thank you to those who participated in the making of this video; we hope you like the end result." A succession of Republican and Democratic House members talk about their backgrounds ("…son of a chicken farmer," Chuck Clemons says) before talking about what being in the Legislature means to them.
To view the ad, click on the image below:
"Does the Legislature reflect the Florida populace? Nope. We crunched the demographic numbers" via Lloyd Dunkelberger of the Florida Phoenix — Nearly seven out of every 10 state senators are millionaires. In the 40-member state Senate, the average net worth is $5.48 million. The highest net worth ($45.8 million) belongs to Sen. George Gainer, who has built his wealth over decades as a successful car dealer. In the 117-member state House, about 29 percent (not counting three currently vacant seats) are millionaires. The average net worth is $1.55 million. Rep. Ralph Massullo, a dermatologist and Republican, has the largest net worth of $36.4 million. Six House members reported negative net worth, meaning the money they owe exceeds their financial assets. The average negative net worth was $116,843. Five of those members reported outstanding student loans, which averaged $103,037.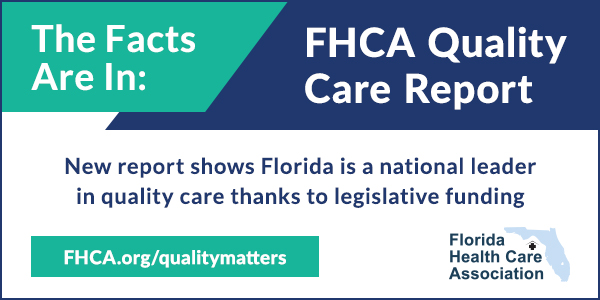 — MORE SESSION —
"Florida Senate highway plans start moving" via Jim Turner of the News Service of Florida — Plans for expansion and construction of three toll roads started rolling Tuesday in the Florida Senate, with the proposed projects eventually expected to require about $140 million a year in transportation funding. The Senate Infrastructure and Security Committee unanimously supported the measure (SPB 7068), which is a top priority of Senate President Galvano. The proposals would extend the Suncoast Parkway from the Tampa Bay area north to the Georgia border, extend the Florida Turnpike west to hook up with the Suncoast Parkway and build a new transportation corridor from Polk County to Collier County. The committee approval came over limited concerns that construction of the roads would spur sprawl in rural communities.
"Lawmakers look at fixing election problems" via Dara Kam of the News Service of Florida —Voters would have more time to "cure" ballot signature discrepancies, county canvassing boards could start counting absentee ballots earlier and election supervisors would have more time to submit recount results, under a sweeping elections proposal approved by a key Senate committee. The Senate proposal (SB 7066) is a "glitch bill" aimed at fixing those and other issues exposed by last year's contests, Senate Ethics and Elections Chair Dennis Baxley said. The legislation, approved by the Ethics and Elections Committee, is "tightening all the nuts and bolts and making it work better," Baxley, said.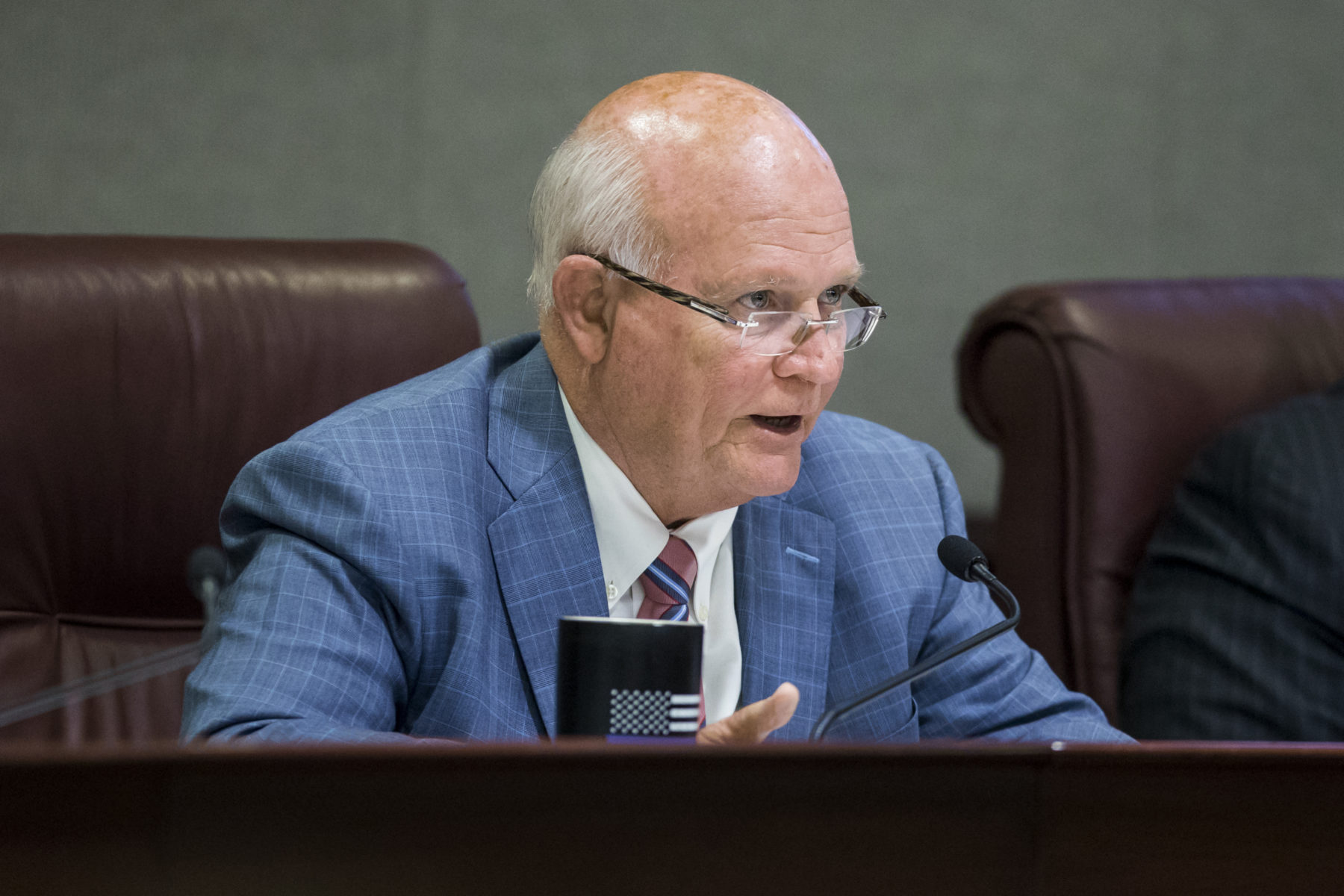 "Joe Gruters: Punish Twitter for banning 'hate speech' " via Jacob Ogles of Florida Politics — The Florida co-chair for President Donald Trump's presidential campaign wants to punish Twitter and Facebook when they ban users for 'hate speech.' State Sen. Gruters filed legislation (SB 1722) to hold social media giants accountable for censoring free expression. "We all know there have been lots of issues where conservatives and Christians feel they have been targeted," the Sarasota Republican said. That's certainly been asserted in Florida political circles. Twitter booted right-wing blogger Jacob Engels last month for a tweet inferring U.S. Rep. Ilhan Omar, a Muslim, would deliver a future of "roaming rape gangs" and "massive terrorist attacks."
"Panel approves bill to require forgotten kid alarms in child care vans" via Scott Powers of Florida Politics — Senate Bill 94, co-introduced by two Orlando Democrats, Sens. Linda Stewart and Victor Torres, would require child care centers and similar places that use vans or other vehicles to transport children to have alarm systems that warn drivers if children are left inside. Stewart and state Rep. Bruce Antone have introduced the measure the past couple of years in response to a nationwide set of tragedies caused after children were left in cars, vans and other vehicles on hot days, causing them to die. In particular, they responded to an incident in Orlando in August 2017. Stewart called the bill "an attempt to eradicate an unfortunate but growing epidemic."
"Bill targets $50 million per year for Hurricane Michael restoration" via Michael Moline of Florida Politics — The money would pay for reforestation, ecosystem management, fire control, debris removal, pollution mitigation, coastal protection, and beach nourishment through the 2025-26 fiscal year. The vote demonstrates the Legislature's determination to help the 14-county Michael disaster zone recover, said committee Chair Bill Montford, who sponsored the legislation (SB 376). "And the governor, too," Montford said, following the vote. "It shouldn't go unnoticed that he was over three times the first two weeks he was in office. His wife has been there multiple times. There's a commitment from President Galvano, to making sure we address issues there, as well," he said. "I feel comfortable this session we'll do something for those areas."
"Bill that would block recordings of mass violence from the public goes to House floor" via Elizabeth Koh of the Miami Herald — HB 7017, which passed its final committee stop, would exempt from public record requests any photos, audio or video recordings of events that cause or relate to the deaths of three or more people, not including the perpetrator, in an incident of mass violence. It is one of several dozen public records exemptions being proposed this session, prompting open government advocates to sound the alarm that this year may be one of the most restrictive in shielding information under the state's Sunshine Law. But Rep. James Grant, who chairs the committee sponsoring the House bill, told lawmakers in the House State Affairs committee that the bill was an attempt to "strike a balance" between protecting families of victims and allowing for an open press.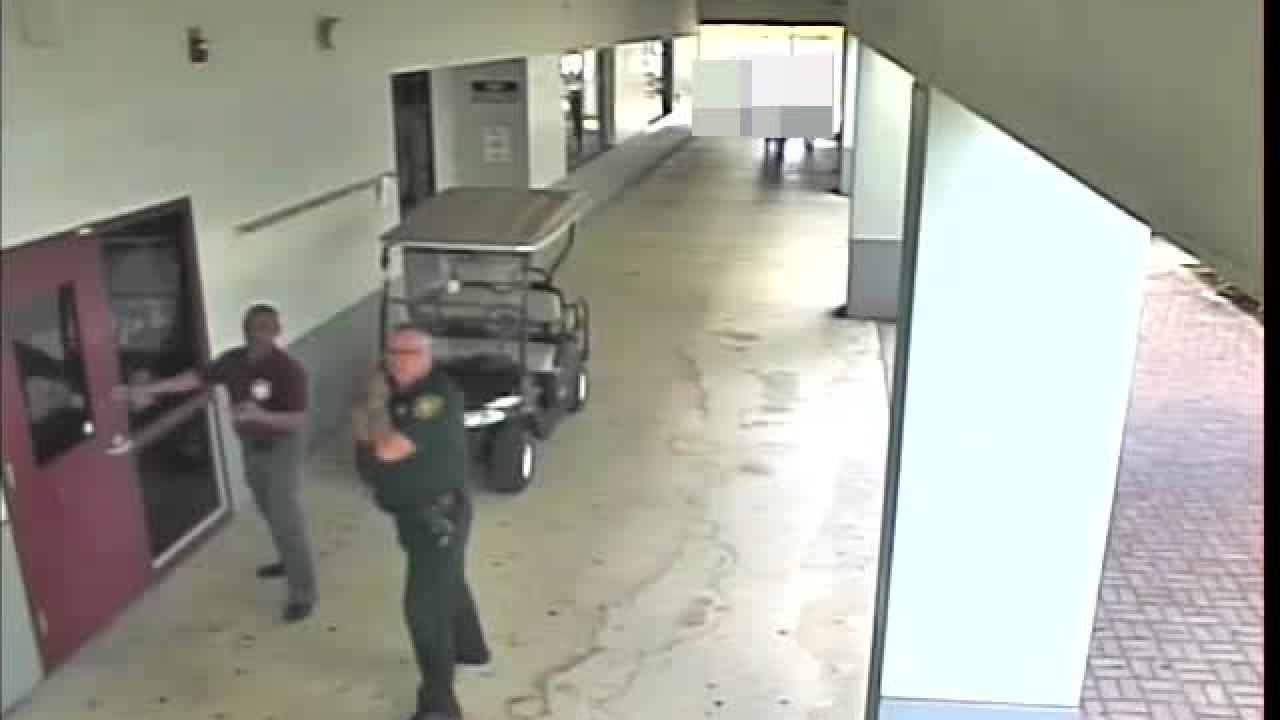 Member projects get backing — The House Transportation and Tourism Appropriations Committee briefly considered and approved dozens of project requests. The committee is the pit stop for many member bills ahead of consideration for inclusion in the House's spending plan. Members presented a variety of projects, like state Rep. Jayer Williamson's HB 4355. The Pace Republican is pushing the $2.5 million request to help offset emergency protective measures incurred by Bay County following Hurricane Michael. That project, along with all others considered by the panel, got the OK.
"Anna Eskamani, Jose Javier Rodriguez push for energy efficiency" via Scott Powers of Florida Politics — Their bills would call on the Florida Office of Energy within the Department of Agriculture and Consumer Affairs to consult with a wide range of agencies, universities, utilities, and other entities to develop a statewide plan to generate 100 percent of the state's energy from renewable sources by 2050. Rodriguez's version is Senate Bill 1762. Eskamani's is House Bill 1291. "As the Sunshine State, Florida should be a nationwide leader in the push for 100 percent clean, renewable energy," Rodriguez stated in a news release. To "ensure a more sustainable, bright future for our children, we must take a strong, clear position on committing to renewable energy today."
The boots are back: Rodríguez urges colleagues to #ActOnClimateFL — Rodríguez will once again wear rain boots to draw attention to the need for action by his fellow legislators regarding the ever-growing threat of climate change in Florida. Rodríguez filed SB 78 and SB 1056 to address the realities of climate change in Florida. "This is part of the job now. This is business attire for me in different parts of the district," Rodríguez said. "The effects of climate change have gotten to the point where they are changing the way that we go about our daily lives. Flooding in our streets has become an unfortunate reality for South Floridians. I hope that by wearing my boots again will bring awareness and encourage my colleagues to #ActOnClimateFL."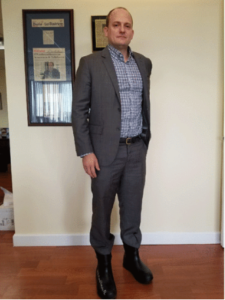 "Bill empowering pharmacists passes muster" via Jacob Ogles of Florida Politics — A bill empowering pharmacists to test and treat some conditions won support in the House Health Quality Subcommittee. And now, the legislation would also allow physicians and pharmacists to enter collaborative practice. The version that was cleared combines bills filed by state Reps. Rene Plasencia and Cord Byrd. The combined legislation (HB 111) boasts the support of various pharmaceutical lobbies in the state. Plasencia stressed that if the bill becomes law, it still leaves most decision-making power on patient treatment in the hands of a doctor. "Pharmacists have the authority granted to them by physicians to fill prescriptions for that physician," he said.
"Bundle ban clears second House panel" via Florida Politics — A bill that could let voters end the controversial practice of bundling Constitutional amendments cleared State Affairs, by a 22-0 vote. The bill must clear Judiciary; then it will be ready for the House floor. The Senate version likewise has one committee stop left. If the bill becomes law, people will get to vote for an amendment limiting amendments to one subject in the next general election.
"Supermajority sales tax bill clears first committee" via Drew Wilson of Florida Politics — A House panel approved a bill that to make it more difficult for counties to raise the sales taxes Monday. HB 5, sponsored by Rep. Nick DiCeglie, would require sales tax referendums earn 66 percent of the vote to pass. DiCeglie said counties should meet the same threshold as the Legislature to raise taxes. 2018's Amendment 5 put the two-thirds requirement on lawmakers. The Florida League of Cities, the Florida Association of Counties and Democrats on the panel opposed the bill, but HB 5 passed on a party-line vote.
"Senate panel OKs bill helping firefighters fight cancer" via Ryan Nicol of Florida Politics — A bill aimed at lowering costs for firefighters undergoing cancer treatment won the approval of a Senate panel on Tuesday. The legislation (SB 426), by Miami Republican Anitere Flores, was approved by the Community Affairs Committee. It's what is called a "presumptive cancer law," essentially saying that should a firefighter in good health get cancer; it is presumed that cancer stemmed from his or her work as a firefighter.
Nursing homes aren't fans of Aaron Bean's Medicaid bill —A bill by Fernandina Beach Republican Sen. Aaron Bean that would permanently eliminate the 90-day retroactive eligibility cushion for new Medicaid patients has drawn the ire of the nursing home lobby. As reported by Alexandra Glorioso of POLITICO Florida, the new retroactive period measures in at 30 days or fewer and only applies to the calendar month when a patient enters the nursing home, leading to nursing homes providing free services to patients who haven't applied for Medicaid by month's end. Bob Asztalos of the Florida Health Care Association said there already isn't enough time to submit paperwork for patients added near the end of the month. When legislators voted for this last year, legislators thought that they were voting for 30 days," Asztalos said.
"Here are the priorities this session for one of Tallahassee's most powerful lobbying groups" via Lawrence Mower of the Tampa Bay Times — Associated Industries of Florida released its list of priorities for the Legislative Session. They include: Funding for VISIT Florida and help for the state's film industry; opposing making E-Verify checks mandatory for Florida businesses; reforming the assignment-of-benefits system and limiting attorney's fees and lawsuits; reducing the sales tax on commercial electricity and gas consumption and eliminating corporate income tax on manufacturing and retail businesses; opposing bans on fracking and supporting offshore drilling. AIF President and CEO Tom Feeney, a former speaker of the Florida House, praised DeSantis' proposed record budget in a statement.
Today's legislative committee hearings:
The Senate Military and Veterans Affairs and Space Committee will receive a presentation from the Department of Military Affairs about the response to Hurricane Michael, 9 a.m., 37 Senate Office Building.
The Senate Rules Committee will take up a proposal that would carry out a voter-approved ban on vaping and the use of electronic cigarettes in workplaces. The ban was approved in November as part of a constitutional amendment, 9 a.m., 110 Senate Office Building.
The Senate Education Committee will consider a bill that would expand school choice in the state, including with a new voucher program dubbed the Family Empowerment Scholarship Program, 10:30 a.m., 412 Knott Building.
The Senate Governmental Oversight and Accountability Committee will take up a proposal that would revamp the "special risk" benefits class for workers at Florida State Hospital, Northeast Florida State Hospital, Sunland Center and the North Florida Evaluation and Treatment Center, 10:30 a.m., 301 Senate Office Building.
The Senate Innovation, Industry and Technology Committee will consider a proposal that would authorize the Department of Agriculture and Consumer Services to administer a state hemp program, 10:30 a.m., 110 Senate Office Building.
The Senate Agriculture, Environment and General Government Appropriations Subcommittee will consider a series of confirmations, including the confirmation of Department of Business and Professional Regulation Secretary Halsey Beshears, 2 p.m., 110 Senate Office Building.
The Senate Criminal and Civil Justice Appropriations Subcommittee will take up a bill that would create an early childhood court program that would address cases involving children who are typically under the age of 3, 2 p.m., 37 Senate Office Building.
The Senate Health and Human Services Appropriations Subcommittee will consider a proposal for needle-exchange programs in various areas of the state. The proposal would expand a Miami-Dade County pilot program aimed at helping prevent the spread of HIV and other diseases by intravenous drug users, 4:15 p.m., 412 Knott Building.
The Senate Transportation, Tourism and Economic Development Appropriations Subcommittee will hear presentations from Senators about local budget requests, 4:15 p.m., 110 Senate Office Building.
The Senate Finance and Tax Committee will receive a presentation on the state corporate income tax and the 2017 federal tax overhaul, 4:15 p.m., 401 Senate Office Building.
— GOV. CLUB BUFFET MENU —
Cream of broccoli soup; marinated vegetable salad; cucumber and dill salad; deli board, cheeses, lettuce, tomatoes and bread; Nana's meatloaf with red wine mushroom sauce; grilled honey glazed chicken thighs; seared salmon with lemon-dill cream; country mashed red bliss; Broccolini; glazed carrots; and lemon bars for dessert.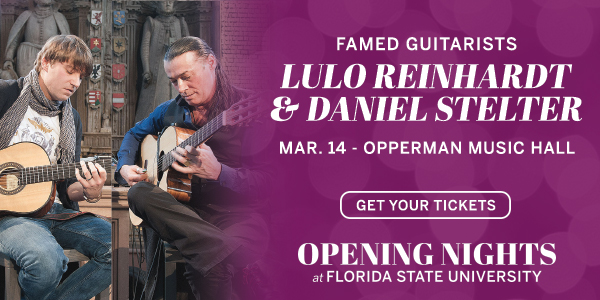 — THE TRAIL —
First in Sunburn — Loranne Ausley's starts Senate bid with a bang — State Rep. Ausley has been piling on cash for her campaign to succeed term-limited Sen. Bill Montford in Tallahassee-based District 3. Between filing in August and the end of January, she'd raised $71,326 in hard money and her PAC, Florida 2020, pulled in another $86,500 through the end of last month. But Ausley's $158,000 tally will more than double when the next round of finance reports drop — sources say she's surpassed the $325,000 mark in total fundraising. It helps that her Feb. 27 kickoff brought in more than 300 people and featured a guest list loaded with big-name Dems, including the whole Tallahassee City Commission and Congressman Al Lawson.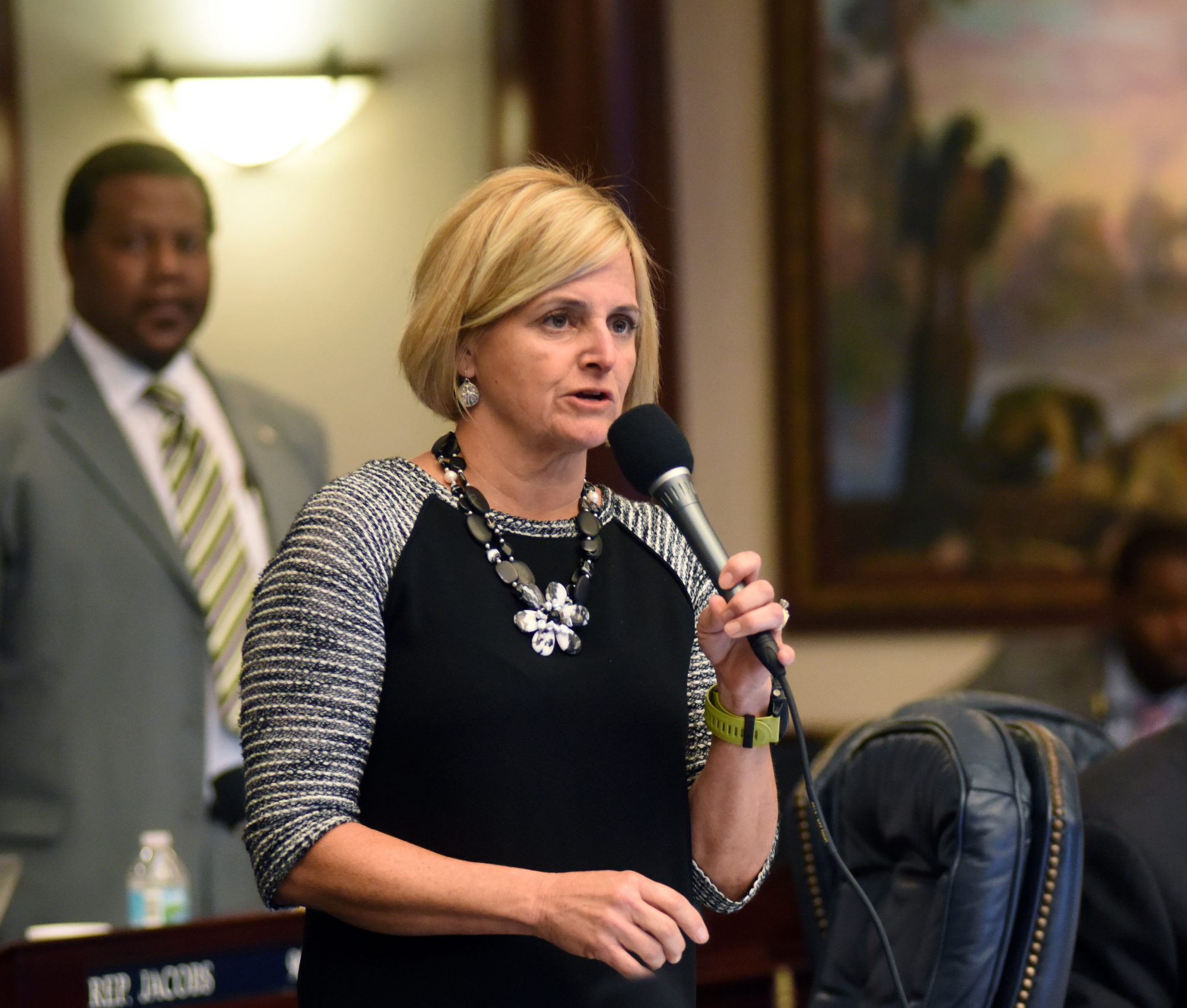 "Shevrin Jones on Senate campaign kickoff: 'We are here to witness a movement'" via Ryan Nicol of Florida Politics — Jones is running for Senate District 35 in 2020. Jones took a flourishing tone in addressing supporters about his decision to seek a Senate seat. "We are here to witness a movement, not a moment," Jones said. "Moments come and people forget; movements come, and we change a community, a state, a nation. All of us are running for this Senate seat because there is too much at stake." Former lawmaker Daphne Campbell, former state Rep. Cynthia Stafford, and Miami Gardens City Councilman Erhabor Ighodaro have also filed to run in SD 35.
"Firefighter union wades into HD 7 race to support Mike Watkins" via Danny McAuliffe of Florida Politics — Florida Professional Firefighters endorsed Watkins, the CEO of Big Bend Community Based Care. It's the second major union endorsement for the Panacea Republican, who last week announced support from the Florida Police Benevolent Association. The approval helps Watkins distinguish himself in what's shaped up to be a crowded GOP field. More than 24,000 firefighters and EMS personnel belong to FPF. That membership could go a long way in HD 7, which touches or covers 10 counties in the Big Bend and parts of Northwest Florida.
"Jane Castor, David Straz head to runoff" via Janelle Irwin Taylor of Florida Politics — As expected, Castor won the election with 48 percent of the vote in the race for Tampa Mayor, narrowly missing the 50 percent plus one mark to avoid a runoff. Straz came in second with just 15 percent, with three precincts left to report. Even with those three precincts, Straz's lead over Harry Cohen is too wide a gap to bridge. Cohen has just 12 percent of the vote. The margin is so wide, there could be pressure on Straz to drop out of the runoff. Castor had a brief period of hope before Election Day votes were counted in which she was above the 50 percent threshold. Straz never left the No. 2 spot.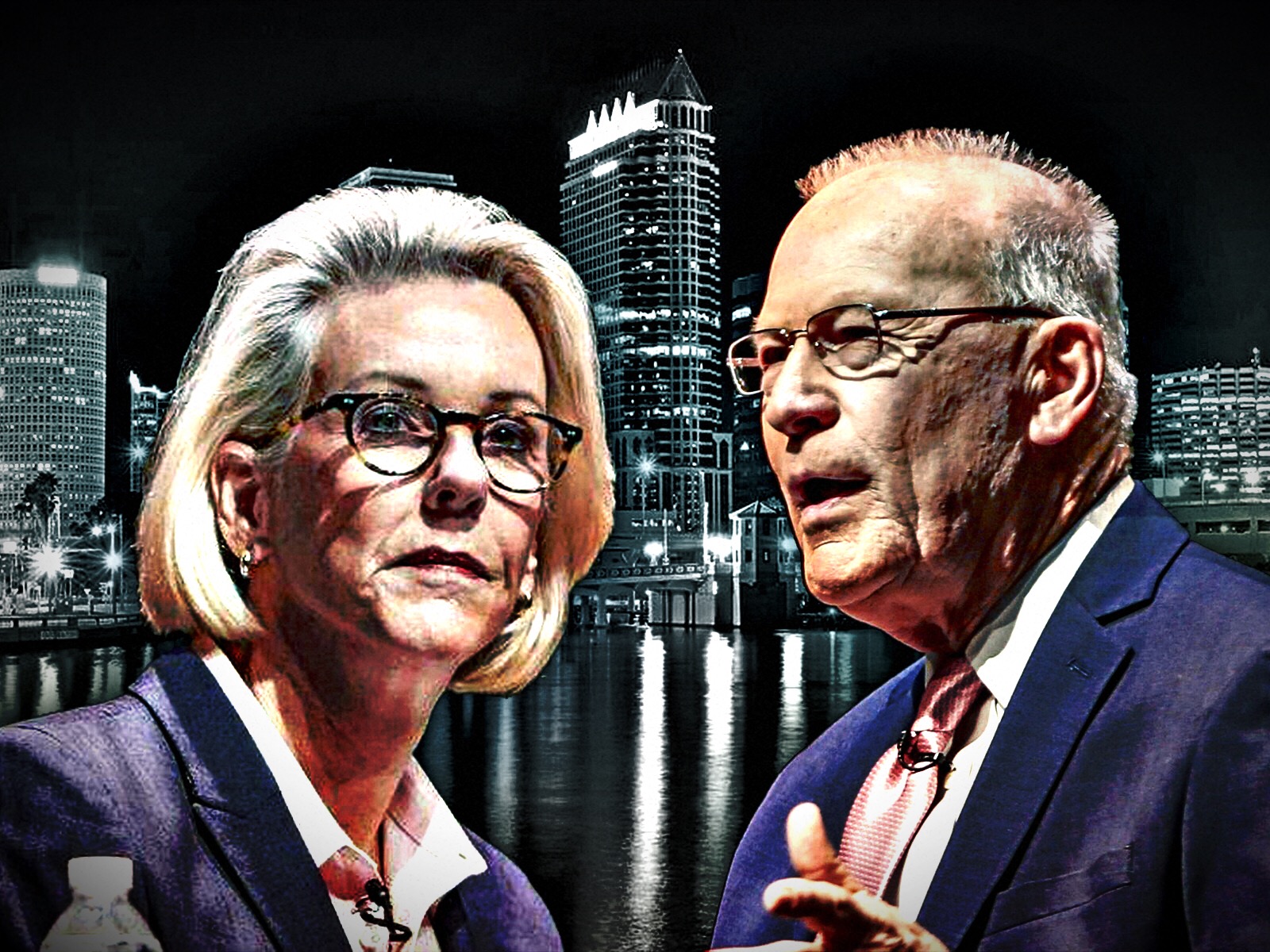 "Two Tampa City Council races heading to a runoff" via Janelle Taylor Irwin of Florida Politics — Districts 1 and 3 both have a clear winner. Joe Citro and John Dingfelder both handily claimed the first-place spots in the two citywide districts. But neither candidate claimed enough votes to avoid a runoff election April 23 and who they will face is still too close to call. In District 1, Walter Smith II is currently in the No. 2 spot, but he leads Alan Clendenin by just 55 votes. A machine recount is triggered in municipal races if the vote margin is within one half of one percent. The two candidates are separated by 0.13 percent, which would fall within that parameter. The District 3 race is not within automatic recount territory, but it's very close. Stephen Lytle is currently in second place, but he leads Nicholas Glover by just 0.52 percent.
"Tampa City Council District 4: Bill Carlson powers into office" via Anastasia Dawson of the Tampa Bay Times — Public relations executive Carlson was quick to make a bid for Cohen's soon-to-be-vacant Tampa City Council District 4 seat, representing much of South Tampa. The 51-year-old's enthusiasm, coupled with an extensive marketing resume dating back to childhood days spent working in his parents' hardware store, could have been the key to besting Lee Lowry and Sal Guagliardo Jr. for the seat. Carlson won the election with 51.05 percent of the vote after all 27 precincts reported.
"Tampa City Council District 7: Luis Viera wins easy re-election" via Howard Altman of the Tampa Bay Times — Viera, 41, received more than three-quarters of the vote to win a second term representing a district that runs through just about all of Tampa north of Busch Boulevard. During the campaign, he raised more than 10 times as much money as Quinton Robinson, taking in more than $100,000 in campaign contributions. Robinson raised less than $8,000. Viera attributed his victory to hard work. "The people who didn't believe in me, I worked hard to win their trust," he said. "The people who supported me, I worked hard to make them proud and worked hard to represent all the people in my district."
— STATEWIDE —
"Jimmy Patronis seeks The Florida Bar's help in AOB litigation fight" via Michael Moline at Florida Politics — The Chief Financial Officer wrote to Bar President Michelle Suskauer, blaming assignment of benefits abuse on "certain law firms" that are "working in concert with contractors to exploit AOB provisions by inflating costs for unmerited payouts." They are, he said, "weaponizing" the state's one-way attorney fee statute, which requires insurance companies to pay legal costs for policyholders who successfully challenge claims handling in court. "We cannot control natural disasters, so I'm calling on The Florida Bar to help solve this man-made one by coming to the table to help address this crisis."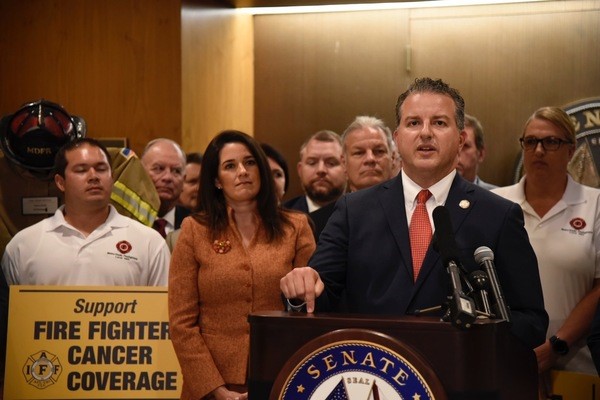 "Former Gov. Jeb Bush involved in 'outreach' two days before UCF President Dale Whittaker offered resignation" via Annie Martin of the Orlando Sentinel — Bush phoned Chairman Robert Garvy, a major Republican donor, to discuss the ongoing controversy surrounding the university's construction spending, the subject of a committee meeting scheduled for Feb. 19. "Thanks for your call. The most useful outcome from your outreach we did last night would be to delay the hearing for a while," Garvy wrote to Bush in a text message. "This would provide time to balance the scales and give key people in Tallahassee an opportunity to understand that President [Dale] Whittaker owns the fix to the failures at UCF." Garvy contacted the former governor "to discuss the issues at the university." Around the same time, Garvy also sought guidance from another former state leader, Steve Crisafulli.
"Legal battle looms over superintendent suspension" via Dara Kam of the News Service of Florida — Suspended Okaloosa County Superintendent of Schools Mary Beth Jackson asked the Supreme Court to weigh in on whether DeSantis overstepped his authority when he removed her. Jackson's attorney, George Levesque, said the governor lacked the power to suspend her because the alleged wrongdoing occurred before she was re-elected in 2016. Less than a week after he was sworn into office, DeSantis suspended Jackson, citing "scathing" grand jury reports that alleged "dereliction of duty." Education Commissioner Richard Corcoran recommended the suspension. The grand jury reports were based on abuse allegations against a former school employee, Marlynn Stillions, during the 2015-2016 school year.
"Tampa Electric bills to go up in April" via the News Service of Florida — State regulators signed off on a plan by Tampa Electric Co. to increase customer bills in April because of higher-than-expected natural gas costs. With the approval by the Florida Public Service Commission, residential customers will see roughly 4 percent increases in their bills. Residential customers who use 1,000 kilowatt-hours of electricity a month will see their bills go from $99.53 to $103.58. The increase stems from a process that involves utilities passing through power-plant fuel costs to customers. The Public Service Commission each fall approves fuel costs that will be charged during the coming year. But utilities can seek changes if the estimates are off by more than 10 percent.
"FPL announces four new solar power plants" via Florida Politics — Florida Power & Light Company unveiled the sites for four new solar power plants that will come online in 2020. The FPL Okeechobee Solar Energy Center will be built in Okeechobee County; the FPL Hibiscus Solar Energy Center will head to Palm Beach County, FPL Echo River Solar Energy Center will be constructed in Suwannee County and FPL Southfork Solar Energy Center will be in Manatee County. "The construction of four additional solar energy centers is just the latest demonstration of our laser focus on advancing solar energy for all of our customers, while keeping their bills lower than 90 percent of the country," said Eric Silagy, FPL president and CEO.
— LOCAL —
"Board votes to retain Stoneman Douglas superintendent" via Terry Spencer of The Associated Press — The Broward school board voted 6-3 to retain Superintendent Robert Runcie, rejecting a motion introduced by member Lori Alhadeff, who was elected to the board last year. Alhadeff's 14-year-old daughter Alyssa and 16 others died in the Feb. 2018, shooting at Marjory Stoneman Douglas High School. Runcie supporters and opponents packed the board's meeting room and an overflow area, and security was tight: A police officer escorted Runcie into the building and spectators were checked for weapons. After the vote, Runcie asked Alhadeff and the other victims' parents to work with him moving forward and to use the tragedy as an opportunity to bring the community together.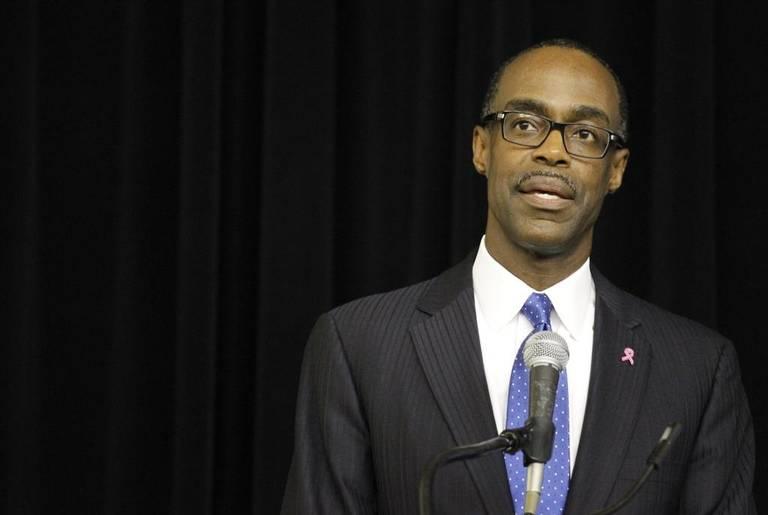 "Storm that hit Leon County Baum community upgraded to powerful EF3 tornado" via Karl Etters of the Tallahassee Democrat — Weather officials upgraded a tornado that touched down in eastern Leon County to a powerful EF3, and have confirmed two others across the region. The twister that pummeled homes in the Baum Community packed winds of 140 mph when it spiraled out of a heavy line of thunderstorms at about 8:15 p.m. said National Weather Service Meteorologist Parks Camp. Two homes on Steeds Run were reduced to rubble, sending their occupants to the hospital with non-life-threatening injuries.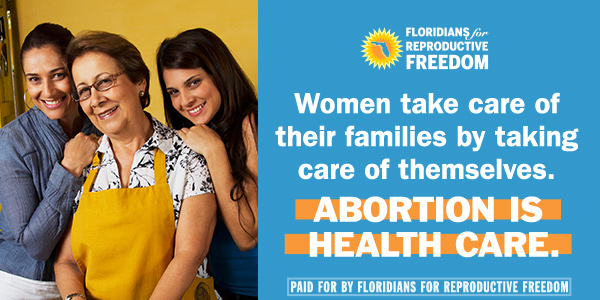 — D.C. MATTERS —
"Trump in trouble in Florida poll" via Marc Caputo of POLITICO —  Trump is in trouble in Florida, a state that's crucial to his reelection hopes. Just 40 percent of Florida voters said they believed the president should be reelected, while 53 percent were opposed to a second term, according to a new Bendixen & Amandi International poll.
"Go ahead and sue Cuba, Trump administration tells owners of some nationalized property" via Paul Guzzo of the Tampa Bay Times — It is a decision people could take advantage of in the Tampa Bay area, home to the nation's third largest Cuban American population and to a number of people who before the Cuban revolution had business interests on the island. To proceed, those interested need to find who owns their lost property — and quickly. Under the Helms-Burton Act of 1996, which codified the 1960s-era Cuba embargo, a clause known as Title III allows Americans to file civil lawsuits in American courts against companies using their expropriated properties for profit. But every president since then has suspended Title III. Until the Trump administration announced that some lawsuits would be allowed to proceed as long as they're filed during a 30-day window from March 19 through April 17.
"Marco Rubio pushes for change to daylight-saving time as we prepare to spring forward" via Kimberly Miller of the Palm Beach Post — U.S. Sen. Rubio will reintroduce the so-called Sunshine Protection Act this week. The bill, which was initially filed in March 2018, would make daylight saving time permanent for the nation. Rubio filed the legislation in response to the overwhelming approval by state lawmakers of a 2018 bill that says if Congress amends U.S. code it is "the intent of the legislature that daylight saving time shall be year-round standard time in the entire state." The Florida daylight-saving time bill, which passed 33-2 in the Senate and 103-11 in the House, was signed into law by former Gov. Rick Scott, now the junior Senator for Florida.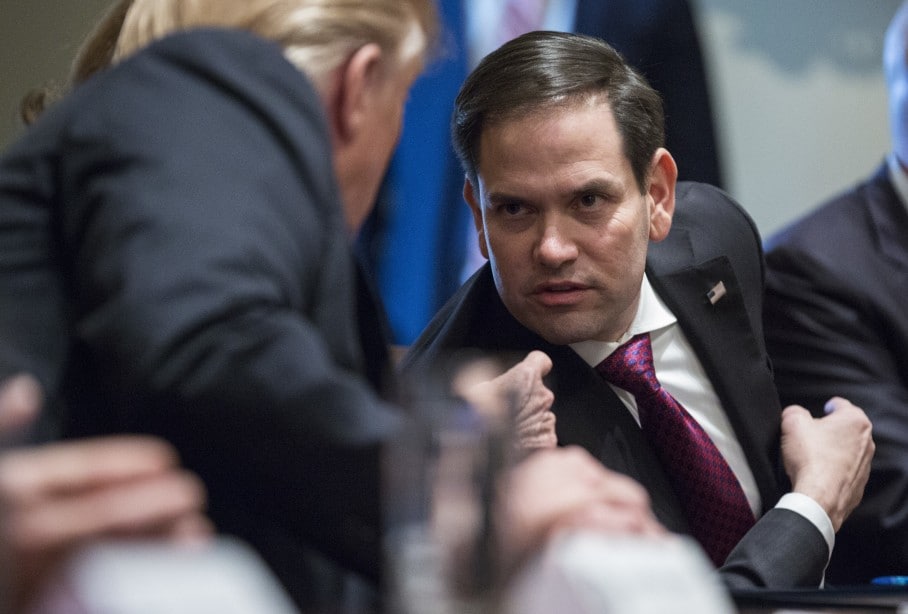 Assignment editors — Rubio, chair of the Senate Foreign Relations Subcommittee on Western Hemisphere, Transnational Crime, Civilian Security, Democracy, Human Rights, and Global Women's Issues, will convene a hearing titled "U.S.-Venezuela Relations and the Path to a Democratic Transition," 10 a.m. Eastern time, 419 Dirksen Senate Office Building, Washington, D.C. The hearing will be live streamed on the committee's website here.
"Firehouse adds four staffers " via POLITICO Influence — Firehouse Strategies, the consulting shop started in 2016 by three alumni of Sen. Rubio's presidential campaign, is adding four staffers: Dorinda Moss Verhoff will be senior vice president for marketing and business development; Leslie Shedd will be a senior vice president; Jennifer Krantz will be a project director, and Kate Kuenzle will be strategic planning director. Verhoff is a veteran fundraiser who's another Rubio campaign alumni. Shedd previously worked for GOP Rep. Jim Renacci's unsuccessful Senate campaign in Ohio. Krantz was previously communications director for Rep. Joe Wilson. Kuenzle previously worked for Vanguard Field Strategies.
"Kathy Castor legislation aims to bury 'zombie campaigns' for good" via Ryan Nicol of Florida Politics — U.S. Rep. Castor is bringing back legislation to stop lawmakers from hoarding unused campaign funds long after their time as a politician is over. With so-called "zombie campaigns," the money can't be spent directly on personal expenses, it can still be used in questionable ways. For instance, the money can go toward nonprofits run by family members or to pay owed salary of family or close personal friends who worked on the campaign. "It is wrong … to keep their campaign accounts open for decades and convert those funds for personal use," Castor said. "We must tackle this form of corruption and others we have seen grow unchecked for several years under Republican control of Congress."
"Company behind Florida migrant children camp drops IPO plans" via Adriana Gomez Licon of The Associated Press — The chairman of Caliburn International Corp., Thomas J. Campbell, sent a letter to the Securities and Exchange Commission saying it no longer wishes to conduct a public offering. The Virginia-based company said in a press release the reason was "variability in the equity markets," adding that business continues to grow. Previous filings cited risks of "negative publicity" as something that could affect share price. Caliburn had also previously said it expected to increase its operations in housing children who are taken into custody at the U.S.-Mexico border. It attributed the growth in revenue to new contracts at Homestead and three smaller facilities in Texas.
"Miami U.S. Attorney's Office recuses itself from Jeffrey Epstein case" via Julie Brown of the Miami Herald — Miami federal prosecutors, in a letter to attorneys for the victims, said they had recused themselves from the case, according to Brad Edwards and Jack Scarola, representing Epstein's victims. The reassignment means that the U.S. attorney for the Northern District of Georgia, Byung J. "BJay" Pak, will oversee the case for the government. Pak, a former Georgia lawmaker, was appointed Atlanta's chief federal prosecutor by Trump in October 2017.
"Top Miami Democrat blasts DNC's 'massive' convention delay" via Marc Caputo of POLITICO Florida —"Everybody should have a concern over this massive delay and how it affects the planning and funding of a convention," said Philip Levine, the co-chair of the convention effort and Miami Beach's former mayor. "We were told this would happen in January, and it's March and we still don't know where the convention is going to be." The longer the delay, the longer it takes to raise the needed money to secure sponsors and line up vendors for the convention, Levine said. He said Miami wanted to raise between $8 million and $10 million in the first quarter of the year, "but the first quarter is two-thirds over."
— OPINIONS —
"Matt Gaetz, meet Abraham Lincoln" via the Sun-Sentinel editorial board — Abraham Lincoln was furious with General George Meade because he had not pursued and destroyed Robert E. Lee's army after the Battle of Gettysburg. The president wrote to the commander of the Army of the Potomac. But he did not sign or send the letter. Cooling off, he realized that Meade's troops had been too spent for another immediate battle. The example of the 16th president is obviously lost on the 45th. Trump's barrage of impromptu and snarky Twitter posts distorts the nation's political forum, demeans its highest office and discourages others from trying to compromise with him. It's lost also on Matt Gaetz. Gaetz and Trump would be better politicians by following Lincoln's example. So would a lot of other people. And the nation would be better off.
"Joe Henderson: Tampa mayoral election follows form but now the fun begins" via Florida Politics —Former Police Chief Castor was the top vote-getter by far, coming agonizingly close to the 50 percent threshold needed to avoid a runoff. She more than tripled the vote of runner-up retired businessman Straz, but the extremely rich guy making his first run at public office managed to finish second. Castor and Straz now compete in a runoff on April 23. What should we draw from this result? Well, Castor should prepare for an ad blitz from the self-funded Straz that will paint her in varying shades of negativity. And Straz should prepare to face a Tampa populace who knows and likes Castor and many likely will filter out whatever he plans to say about her.
"John Charles Thomas: insurance companies should prioritize access to care for rural Floridians" via Florida Politics — If you live in one of Florida's small towns or rural areas, an air ambulance can literally mean the difference between life and death. That's why we must make sure all Floridians have access to these lifesaving services, no matter where they live. Air medical services extend the reach of specialized hospitals and physicians, providing patients in critical need with access to lifesaving care quickly. The issue is that emergency air medical services are not considered "in-network" for many of Florida's insurance providers. This is a big surprise for the people who believe they're covered. When insurers and providers solidify in-network agreements, all Floridians benefit. It's happened around the country, and it can happen here too. But we need action.
"Alimony reform group hits new low with derogatory Facebook post" via Florida Politics — The Florida Family Law Reform PAC used the inspiring story of Haley Moss, the first openly-autistic lawyer admitted to the Florida Bar, as fodder for its ongoing quest to quash permanent alimony. The Facebook post has an innocuous enough start: "We celebrate this woman's accomplishment. She set a goal for herself and achieved it despite having to work harder to do it." But then it turns on a dime, exhibiting the kind of mordacious mood swing typical of the committee and its ilk: "Lifetime alimony recipients should read this heartwarming story and be inspired to accomplish goals to become self-sufficient and independent after divorce." There's always an angle isn't there?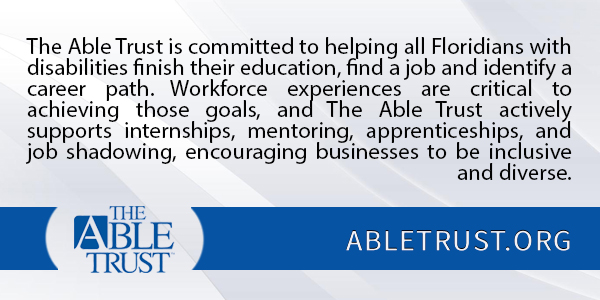 — MOVEMENTS —
State's chief administrative law judge may step down — After Gov. DeSantis told him he wanted to "review and re-evaluate" the leadership of the Division of Administrative Hearings (DOAH), Chief Judge Robert Cohen turned in a sort of pre-resignation on Monday. A copy of the letter was released Tuesday. Cohen was appointed by Gov. Jeb Bush in 2003 and confirmed by the Senate the next year. The position serves at the pleasure of the Governor and Cabinet. Cohen did not outright resign but said he was "ready to step aside" as chief judge. He told DeSantis he wanted to stay at DOAH to "continue hearing cases" in a nonsupervisory capacity. A request for comment is pending with the Governor's Office.
New lobbying registrations:
Albert Balido, Anfield Consulting: Path Medical, The Law Offices of Christopher Calkin
Robert Beck, PinPoint Results: Area Agency on Aging of Pasco-Pinellas
Andrew Bolin, Bolin Law Group: Florida Justice Reform Institute
Karyn Cunningham: United Teachers of Dade
Christine Davis-Graves, Carlton Fields Jorden Burt: Florida Justice Reform Institute
Charlie Dudley, Cory Guzzo, Melissa Ramba, Floridian Partners: Petland
Marc Dunbar, Martha Edenfield, Dean Mead: Argent Financial Group
Candice Ericks, Ericks Consultants: Florida Association of Genetic Counselors
Fausto Gomez, Gomez Barker Associates: City of West Miami
Mike Grissom, Becker & Poliakoff: Cable Holding, The Society for Clinical and Medical Hair Removal, Univision Communications
Susan Harbin: Florida Shore & Beach Preservation Association
Shaddrick Haston: Florida Assisted Living Affiliation
Kari Hebrank, Wilson & Associates: Florida Road Material and Construction Association
Michael Horner, Macy Island Consulting: Sea and Shoreline
Nick Iarossi, Ron LaFace, Megan Fay, Ashley Kalifeh, Andrew Ketchel, Daniel Newman, Scott Ross, Chris Schoonover, Capital City Consulting: School District of Palm Beach County, VERRA MOBILITY
Lila Jaber, Larry Williams, Gunster Yoakley & Stewart: City of Gretna, City of Midway, Q Link Wireless
Jonathan Kilman, Carlos Cruz, Cesar Fernandez, Jon Yapo, Converge Government Affairs of Florida: Florida Education Association
Will McKinley, Angela Dempsey, Erik Kirk, PooleMcKinley: Sandy Hook Promise
Rhett O'Doski, McGuireWoods Consulting: Energy Fairness
Adriana Pereira-Reyes: Walmart Stores
Nicola Powell, Don Yaeger, Jeanette Yaeger, One Eighty Consulting: Adobe, BMC Software, Column Technologies, Copley Consulting Group
Sydney Ridley, Southern Strategy Group: Hillsborough County
Rebecca Roman, Adams St. Advocates: Florida Pharmacy Association, Quidel Corporation, Symantec Corporation
William Rubin, Melissa Akeson, Amy Bisceglia, Erica Chanti, Christopher Finkbeiner, Matthew Sacco, Rubin Turnbull & Associates: Cannalysis, Charter Communications, Juul Labs, Nuka Enterprises
Christopher Smith, Tripp Scott: 3 Boys Farm, Florida Power & Light Company, State Farm Florida Insurance
Alan Suskey, Suskey Consulting: American Freedom Distillery
Derek Whitis, Whitis Consulting: Energy Fairness
— ALOE —
"Stop what you're doing, the 'Game of Thrones' Season 8 trailer is finally here" via River Donaghey of Vice —HBO has released the official trailer for Game of Thrones season eight and—well, it doesn't really tell us anything, but who cares! The trailer is here, and we can all know peace. The two-minute trailer runs through just about every major character we've met over the past seven seasons as they all gear up for the war against the Night King and his army of White Walkers — presumably culminating in that massive battle that took 55 tortuous days to shoot. The new season premieres April 14. Until then, thank the content gods at HBO for delivering us this great feast. We are eternally grateful.
To view the trailer, click on the image below:
"Sunscreen, swipe right: Tinder adds spring break mode." via The Associated Press — Tinder rolled out its Spring Break Mode feature that lets users add their spring break destination to their profiles and see potential matches are headed to the same place. Users on the dating app swipe right if they would go out with someone featured in a profile. Tinder says the feature allows people to match and chat with each other before they go on spring break and get beer goggles. Among the 20 featured destinations are Daytona Beach, Destin Beach, Fort Lauderdale, Miami, and Panama City Beach.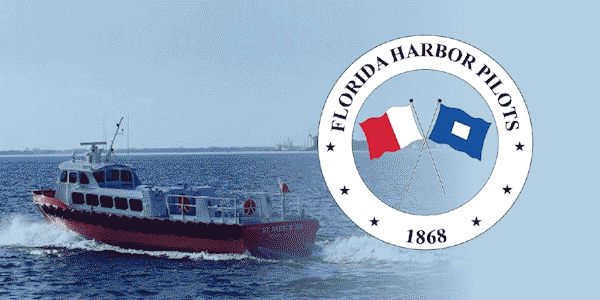 — HAPPY BIRTHDAY —
We goofed: Our friend Trey McCarley's birthday was yesterday, not Monday. Let's all wish him a happy birthday one more time.
—
Today's Sunburn was written by Peter Schorsch, Phil Ammann, Daniel McAuliffe, Jim Rosica, and Drew Wilson.