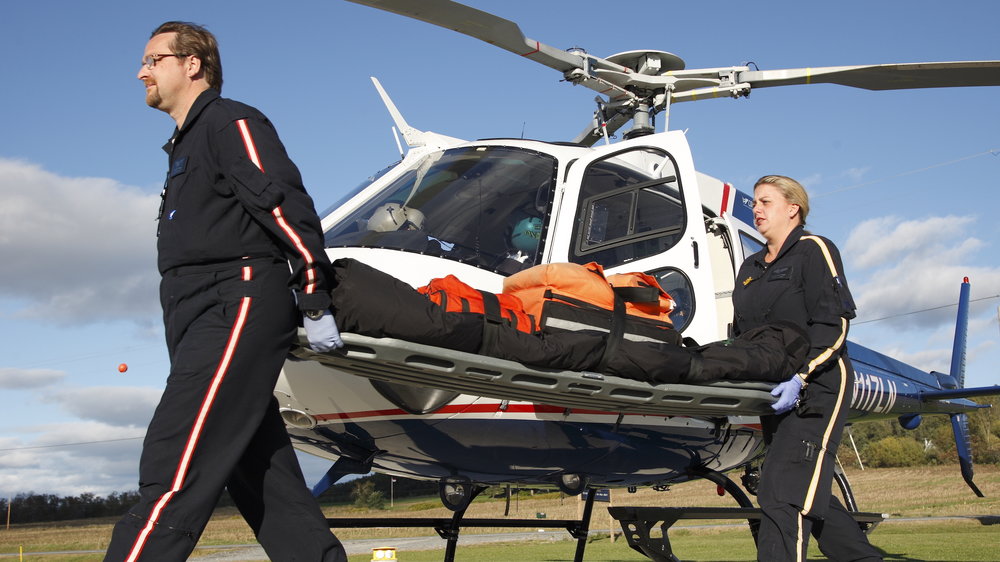 We must take steps to make sure all Floridians have access to these lifesaving services, no matter where they live.
Medical emergencies happen every day. From car accidents to heart attacks, severe burns to strokes, unexpected crises can hit Floridians when they least expect. While these medical emergencies might be unpredictable, access to timely care should be something Floridians can count on.
Unfortunately, that isn't the case when it comes to the lifesaving necessity of air medical services. If you live in one of Florida's many small towns or rural areas, where a trauma facility may be an impossibly long drive away, you know an air ambulance can literally mean the difference between life and death.
That's why we must take steps to make sure all Floridians have access to these lifesaving services, no matter where they live.
Air medical services extend the reach of specialized hospitals and talented physicians, providing patients in critical need with access to lifesaving care quickly. The issue is that emergency air medical services are not considered "in-network" for many of Florida's insurance providers, meaning the insurance company doesn't cover the full cost of this important service. This is a big surprise for the people who believe they're covered.
In-network agreements for these vital services have already been negotiated in many states, including Missouri, Indiana, Kentucky, Ohio, and Wisconsin. But in-network agreements have not been worked out in Florida — a state with more than 21 million people, 60 percent of whom live more than an hour from the nearest trauma center.
When bills go unpaid because of insufficient insurance policies and patients' insufficient financial means, air medical services are left without essential resources. Increasingly, they are being forced to close their doors, and in rural areas that can mean a death sentence for residents suffering time-sensitive medical disasters.
I spent nearly two decades of my career advocating for the needs of Florida's cities and towns — many of them in rural communities. Now as a director of the Florida Alliance for Consumers and Taxpayers (FACT), I'm committed to continuing to advocate for the needs of Florida residents and the communities they call home. FACT stands behind access to care for the sick and injured during their time of need, and we recognize that something must change to keep air medical services available to all Floridians.
When patients live more than 60 minutes from the nearest trauma center, air medical services can be the only way to get them the care they need in time. These services rapidly deploy trained professionals who administer critical care to patients throughout the flight.
But when a loved one's life is at stake, you deserve to know that you can rely on these emergency services and that insurance will cover you in these situations.
Increasingly, medical insurance fails to cover the full cost of these services, and Medicaid and Medicare reimbursements fall far short of the need. Simply put, the services cannot stay in operation if they keep losing money, and that will put the people of Florida at severe risk.
Considering the fact that more than 10 million Floridians are covered under private insurance, it's clear that there's a need for insurance companies to pursue in-network agreements with air ambulance providers that will benefit their members. After all, what is health insurance for if it doesn't cover you when you need it most?
When insurers and providers solidify in-network agreements, all Floridians benefit. It's happened around the country, and it can happen here too. But we need action.
The people of Florida deserve nothing less.
___
John Charles Thomas lives in Tallahassee and serves as a director of the Florida Alliance for Consumers and Taxpayers.