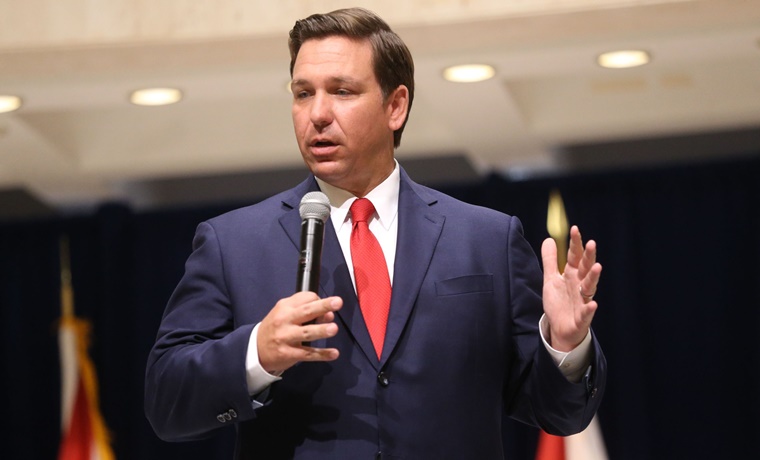 Florida voters elected a staunch conservative and DeSantis will make sure that's what they get.
Gov. Ron DeSantis has received bipartisan applause for many of his moves during his first two months in office. A poll by the University of North Florida shows him with a 60 percent approval rating and that's eye-opening in this divided era.
Bravo!
They loved his moves to the environment and pardoning the Groveland Four was widely praised. He preached common sense about smokable marijuana. He overturned appointments from previous Gov. Rick Scott. He was trying to govern the whole state and not just those who voted for him.
But you know what's coming next, right? Here is your morning wake-up call Governor. The Legislative Session opens Tuesday and the fun begins. Many of those people who sang your praises will soon be screeching in protest.
For instance, ACLU-Florida vowed to fight for the rights of immigrants.
"We will continue to work tirelessly to defeat anti-immigrant legislation and ensure greater protections for all Floridians, regardless of where you were born," a statement on its website read.
This might be a good time to recall the infamous DeSantis "wall" commercial during the campaign.
But wait, there's more. State Sen. Dennis Baxley of Ocala filed a so-called fetal heartbeat bill to ban abortions once doctors detect a beating heart. That can occur in as little as six weeks after conception.
DeSantis said he will sign such a bill.
Opponents went ballistic when House Speaker Jose Oliva referred to pregnant women as the "host body" for a fetus. Just think how they'll be if this bill passes.
DeSantis also has vowed to expand the state's charter school and scholarship program, and he will use public-school money to accomplish that.
"For me, if the taxpayer is paying for the education, it's public education," DeSantis said in the Tampa Bay Times. "It doesn't matter if the money goes to a public or private school, or even to homeschooling."
Oh, I'll guarantee it does matter to public-school teachers but Republicans don't seem to care.
Florida voters elected a staunch conservative and DeSantis will make sure that's what they get.
That likely includes a renewed push to arm some public-school teachers. A recent poll by Florida Atlantic University showed 57 percent of the state is against that idea but DeSantis supports it.
What's it all mean?
Well, you know that 60 percent approval rating?
Remember it fondly, because it will be going away soon.