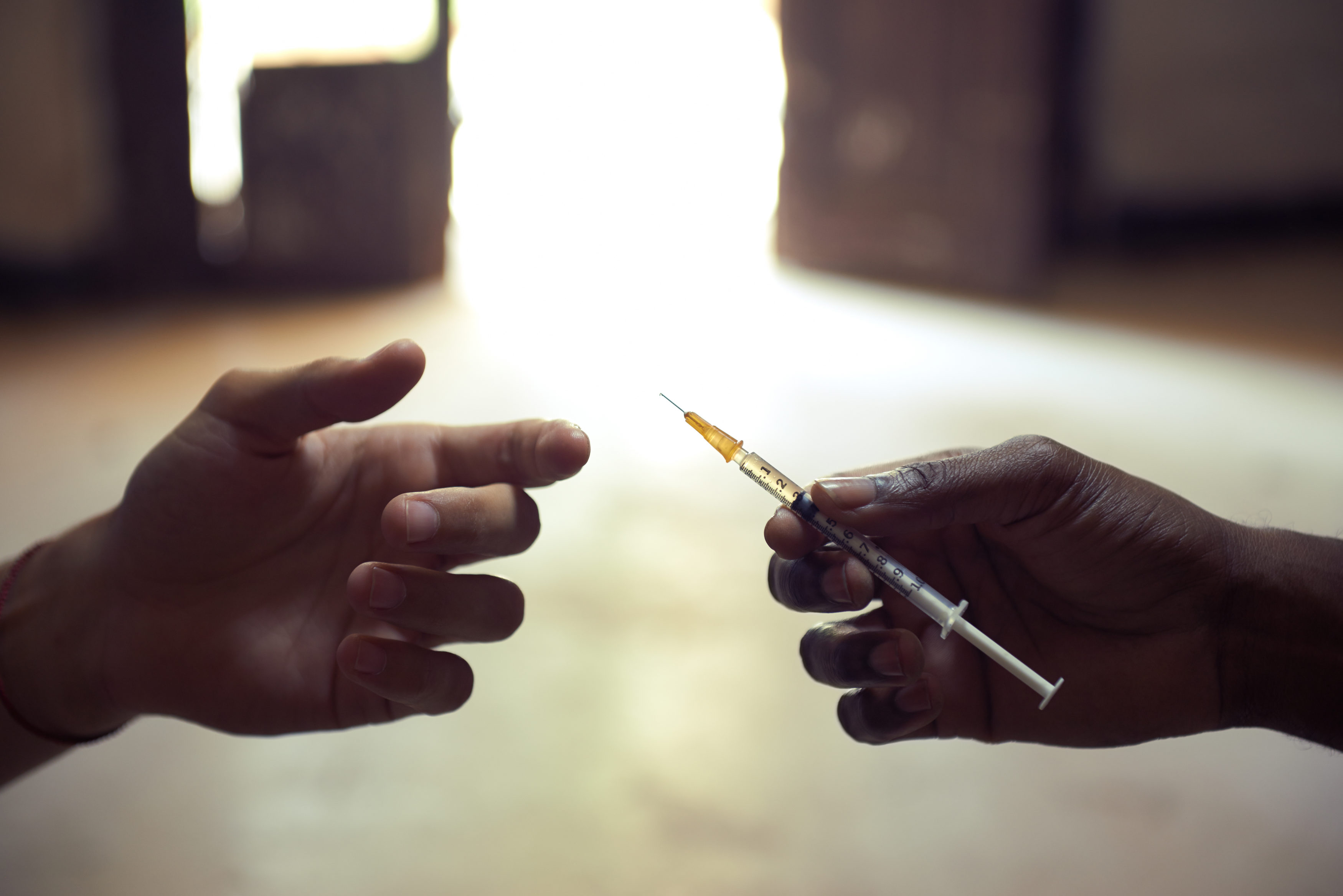 A bipartisan companion bill has been filed in the House.
Miami-Dade County's needle exchange program took another step toward becoming a statewide effort Wednesday as the Senate Health and Human Services Appropriations Subcommittee approved a bill to expand the program.
The measure (SB 366) was filed by Sen. Oscar Braynon II, a Miami-Dade Democrat. A bipartisan companion bill (HB 171) has been filed in the House by Reps. Shevrin Jones, as West Park Democrat, and Rene "Coach P" Plasencia, an Orlando Republican.
The goal of the bill is to provide sterile needles to drug users in exchange for used needles. While critics say similar programs promote drug use, organizations and agencies such as the Centers for Disease Control and Prevention say providing clean needles can prevent the spread of HIV and other diseases.
The Infectious Disease Elimination Act (IDEA) created the needle exchange program at the University of Miami in 2016. But the five-year pilot program was limited to Miami-Dade County.
Jones told Florida Politics that last year's version of the bill to expand the program failed in part due to opposition from the Florida Sheriffs Association (FSA). But Jones says he's working with the FSA to earn their stamp of approval this time around.
One sticking point for the FSA was the ability for counties to decide not to participate in the program.
That's addressed by the current version Braynon's bill. The programs would not immediately kick in statewide. Rather, counties that want to participate must choose to opt into the program. Under current law, counties and municipalities are barred from using their own funds to support such a program. That would change should Braynon's bill be passed by the Legislature this Session.
"It does not consume state dollars," said Sen. Aaron Bean, who chairs the subcommittee.
"It's allowing local programs to work with folks that are addicted to drugs that use needles to allow them to have clean needles, and at the same time get counseling and help in hopes that they won't use needles in the future."