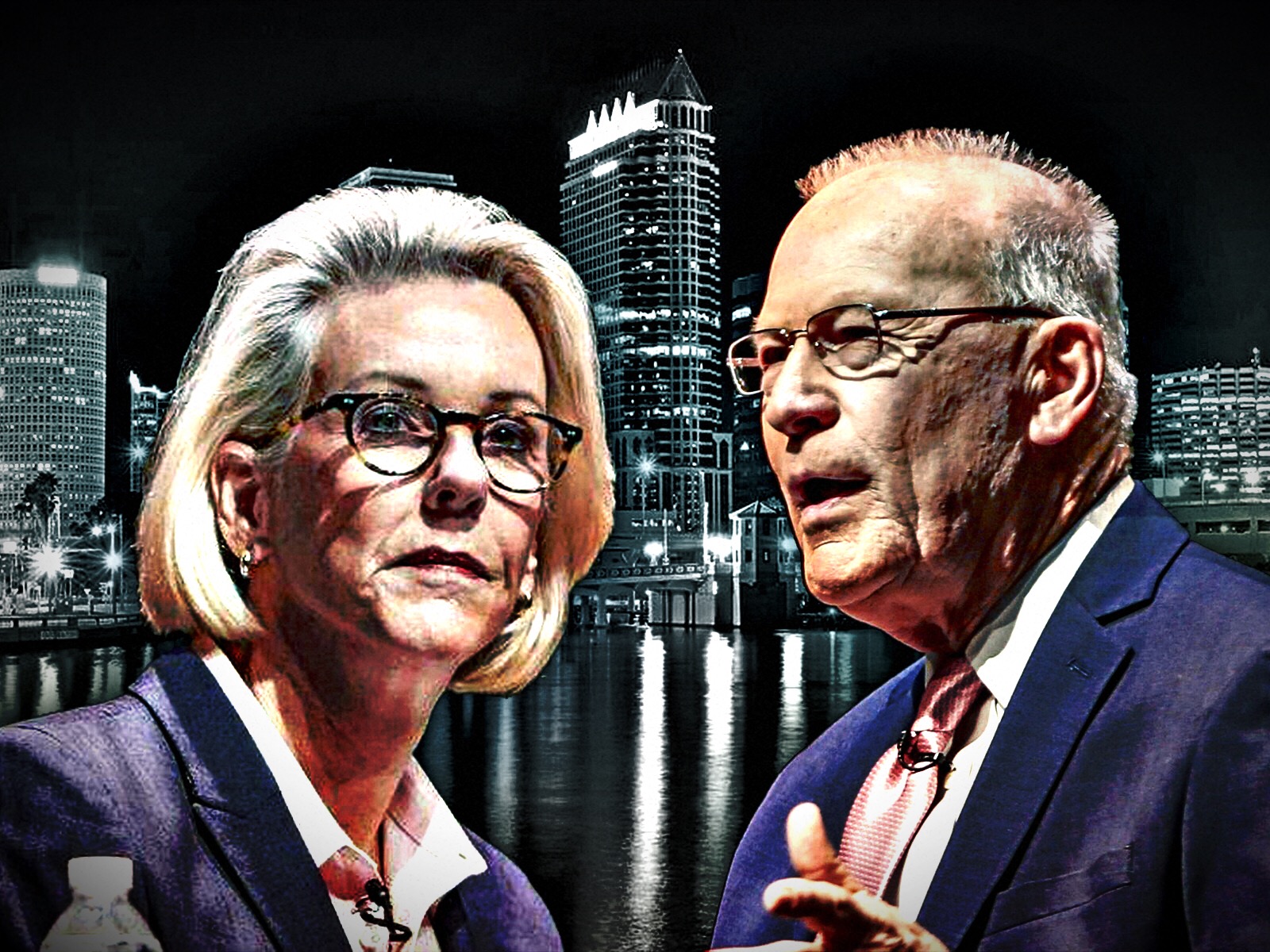 It's a numbers game, and Straz doesn't have them.
The strategy by David Straz in his quest to become Tampa's next Mayor was to make the runoff. Even he had to know Jane Castor would swamp the seven-candidate field in the general election, which she did on Tuesday.
Straz was always playing for second place in that election to qualify for the April 23 runoff, and he succeeded. To put it kindly though, it was a distant second.
Castor began the campaign as the favorite, and her juggernaut never slowed. She piled up 48 percent of the ballots and more than triple the number of votes that Straz received.
But that's not the only reason why Straz's chance of winning the runoff is roughly equivalent to that of the Tampa Bay Buccaneers winning the next five Super Bowls.
It's a numbers game, and Straz doesn't have them.
I'm not talking about the $3 million he spent from his bloated bank account during the campaign.
The bigger number to take into the runoff campaign is 20.55.
That's the percentage of registered voters who cast a ballot in the general election, and that's even with early voting and vote-by-mail. The last time Tampa had a runoff in the Mayor's race was 2011 when Buckhorn defeated Rose Ferlita. The turnout for that was 22 percent.
People don't turn out in large numbers for these off-cycle elections.
Straz already faces the perception that Castor is unstoppable. To overcome that, Straz will need to draw clear policy differences between himself and Castor, which he hasn't done effectively thus far.
My hunch is that Castor's supporters will be more likely to vote in the runoff than Straz's. If that happens, then Straz has no shot no matter how much money he spends. He can spend $30 million in the next six weeks, and it won't matter if enough people aren't paying attention.
That won't stop him from trying, of course, even if on the surface it seems like a waste of time and money.
Spending the way David Straz did was unprecedented in elections for this particular office. And he didn't get much bang for the buck, thanks to what I believe was a dubious strategy that was more scattershot than focused.
At times during the campaign, Straz appeared to take veiled jabs at current Mayor Bob Buckhorn. He talked about "graft and corruption" in the city but offered no proof. He talked about fluff in Tampa's $1 billion operating budget, implying that Buckhorn wasn't a good steward of the people's money.
Buckhorn has critics, of course, but he remains popular. He ran unopposed in 2015, and I'll guarantee if he weren't term-limited it would have been a fool's errand to challenge him this time.
Buckhorn endorsed Castor on Wednesday, which only served to make it official. Everyone knew he was going to do that. Castor served as Tampa's Police Chief during his first term and part of his second. After she planned to retire, Buckhorn coaxed Castor into staying on an extra year.
Now, Buckhorn will out campaigning for Castor, and that's another problem for Straz. No one in Tampa is more effective at firing up a crowd than Buckhorn.
Elections can tilt on such things, and that's something even money can't buy.
And finishing second the next time gets David Straz nothing.