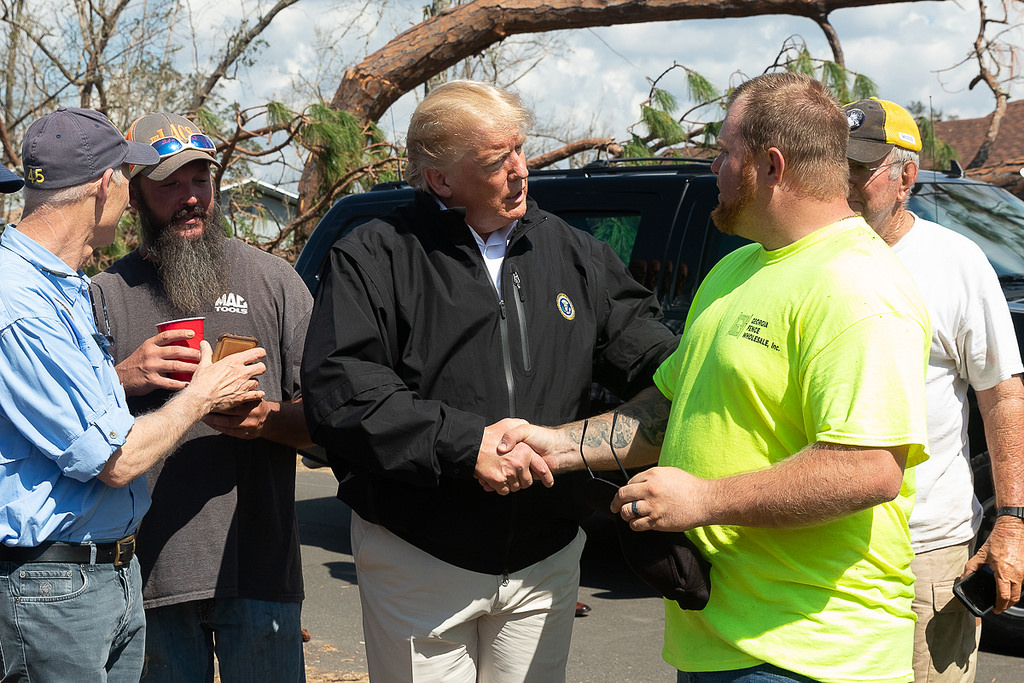 Gov. Ron DeSantis said president committed funding extension in January.
For those in Florida seeking Hurricane Michael disaster, some good news: The federal government is extending the period for full reimbursement.
Gov. Ron DeSantis announced Sunday that President Donald Trump committed to fully reimburse costs for everything up to 45 days after the storm made landfall.
"This is historic for Florida as the state has never received 100 percent reimbursement for 45 days from a single hurricane," DeSantis said.
A news release from the White House said the President authorized the increase in federal funding for debris removal and emergency services in Florida following Michael.
The storm made landfall on Oct. 11. The extension runs through Nov. 25.
On Oct. 14, Trump authorized a 100-percent federal cost share, including direct federal assistance, for five days after the storm.
The extension announced Sunday is a ninefold expansion of that period.
DeSantis thanked the President for this "unwavering commitment to the people of Northwest Florida."
In his State of the State address, the Governor said Trump personally committed in January to grant the extension. DeSantis sent a letter asking for the extension.
"Current predictions and assessments estimate $1.5 billion in losses to Florida's agriculture industry and over $2.6 billion in losses to properties and businesses," DeSantis wrote in January.
"State agencies alone estimate that we have spent over $1 billion in debris removal and emergency protective measures to date."
The governor's office had already redirected $2.8 million in matching funds for Mexico Beach, where the storm delivered the most damage.
"Ultimately, disaster recovery requires a partnership between local, state and federal officials to make communities whole," DeSantis wrote.
"To that end, in order to speed up the process and ensure the recovery effort is robust, I respectfully request a modification of the Federal cost share."
State officials say Michael was the third most intense Atlantic hurricane on record to make landfall in the U.S. At peak strength, the Category 4 Hurricane delivered sustained winds of 155 miles per hour to the Panhandle, destroying homes and whole neighborhoods.